Fliqpay is a payment gateway in Africa that will instantly direct your crypto payments to your local bank account.
Fliqpay was established in 2019 and it has processed over $12M transactions.
In this post, I will take you by the hand and walk you through all you need to know about Fliqpay.
Also, you will learn how you can aid the indigent families during this period of COVID-19.
So, let`s dive in…
---
Post Summary
What I have done here is to break down every single bit of information that I will be passing on to you into different subheadings.
You can scroll down and read through or just click on a particular subheading to make a detour if you are the choosy type.
---
1. Overview of Fliqpay
To get you started, below is a video presented by the CEO of Fliqpay.
You can decide to listen to him as he gives a rundown of Fliqpay or you can scroll down to get the company's overview.
Whichever way…the choice is yours to make.
Fliqpay is a crypto/fiat payment gateway startup established in Nigeria and headquartered in Lagos.
The founder and CEO is Ayowole Ayodele and he founded the company in 2019.
Wole spent over 8years working for Chevron, Stanbic IBTC Bank PLC, and Quidax; one of the leading exchanges in Nigeria.
Fliqpay was established so that Africans can have a proper infrastructure that will facilitate easy network access to payments around the globe.
Fliqpay directs every crypto payment you receive using its platform to your local bank account.
If you in Africa and you want to start accepting crypto payments from around the globe, Fliqpay would do that for you.
Fliqpay is being sponsored by an angel investor Techstars; an America seed accelerator headquartered in Boulder, Colorado.
That's Fliqpay in a nutshell. I will go on to list out the features of Fliqpay.
Scroll through!!!
---
2. Fliqpay Features
Great user interface
Cross-border remittance
Low fees
0% Chargeback
Customizable API
Integrated buttons
Invoicing
Instant settlement
These are the features of Fliqpay.
Let's go on and see the services it provides.
---
3. Fliqpay Services
These are the 2 services that Fliqpay provides:
Accept Payments made in Crypto
Convert payments made in Crypto to your Bank Account
Accept Payments made in Crypto
Whether you run an e-commerce business or operate a brick-and-mortar store (store with a physical location), you can receive payments in crypto.
Now let's say that you run a physical store in Lagos Nigeria but you keep losing customers who would love to pay with bitcoin because you prefer cash not crypto.
With Fliqpay, what you would do to stop being disadvantaged is to quickly create a Fliqpay account, create a payment link, and allow your customers to make their payments with crypto while you get an instant bank alert(I explained how to do this below).
Transfer Payments made in Crypto to your Bank Account
Fliqpay will then convert these crypto payments that your clients have made into your local fiat currency.
Unlike Blockonomic and some other crypto payment gateways, Fliqpay will transfer these crypto payments to your designated local bank account.
It's that simple!!
Moreso, even If you have crypto in your wallet but you want to spend it in cash. you can just sign up with Fliqpay, use the payment link that you created to direct your cryptos to your bank account.
The only difference here is that this time, you are making the payment to yourself.
I will explain how to in a sub-heading below.
Let's keep digging.
---
Supported Countries and Currencies
Countries
Payments made using Fliqpay's channel can be sent from (and to) anywhere/country in the world. However, payout in fiat is currently in the 5 African countries listed below.
This simply means that; Anyone in the world can send crypto to you, and you would get it in Fiat if you live in these 5 African countries listed below.
Nigeria
Kenya
Ghana
Uganda
South Africa
Currencies
For cryptocurrencies, Fliqpay only supports the 5 tokens below.
The crypto payments you receive can only be converted to these 5 African fiat currencies;
Nigerian Naira
Kenyan Shilling
Ghanian Cedis
Ugandan Shillings
South African Rand
Note: Fliqpay is solely focused on Africa and hopes to extend payout for fiat to more African countries in the future.
---
How to Get Started
Create an account
A "create an account" box will be displayed. Fill in the box, agree to the terms provided and click on "Create Account".
Once step 1 and 2 are completed, a confirmation email would be sent to you. Click on "Verify My Email".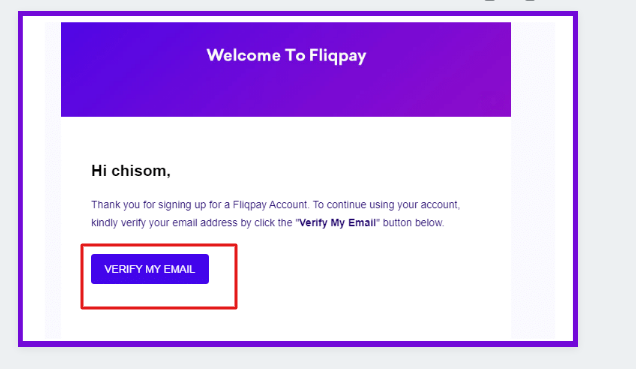 That's it!! you are now free to access and make use of Fliqpay.
Payment Link
When you are done opening an account, the next step to take is to create a Payment Link.
Now as I have mentioned, if you run a website, a blog, an e-commerce/ physical store, it is this payment link that is your key for unlocking the Fliqpay services.
The payment link will enable your business partners or your customers from all parts of the world to transfer funds to you when you have sent it to them.
Below I am going to guide you through a simple step on how to create a payment link using the platform.
Step 1: Go Fliqpay and click on "Login"
Step 2: Enter the email address and your password, then, click on "Login".
Step 3: You would be directed to your dashboard instantly. Below is what your dashboard would look like.
Step 4: Click on "Payment Link" its page will be displayed, then, click on "New Payment Link".
Step 5: A payment box will be displayed …Create your Payment Link.
Once you click on the "Create Payment Link" your payment link would be created instantly and attached to your dashboard… Copy it and send to your global customers.
NB: When you have created a payment link for a particular product. you can generate the payment link as many times as you want to,
in that way you do not have to recreate a payment link except it is for another product.
Payment Button
Just like the payment link, you can create an Automatic payment button.
However, it will work well for you if you run a blog or own an eCommerce site ( it is not for physical store owners).
Below, I will discuss the fees incurred using this platform.
---
Fees
Transaction Fees|Network Fees|Chargeback
1. Transaction Fees
This is the fee Fliqpay will charge you for processing your payment through its payment channel.
For every payout, Fliqpay will charge 1% of the volume processed.
Note: Transactions take 5 minutes to process.
2. Network Fees
Network fee is also referred to as the miners fee. This is the fee incurred on the blockchain network.
It is paid to miners and not Fliqpay and would be deducted from your wallet at the end of the transaction process.
3. Chargeback
Chargeback is a refund of money to a payer. For every Chargeback, Fliqpay charges 0% of the refund. ( this fee is for the payer)
Let's create an analogy here.
Tony from Nigeria wants to buy motor parts from Kofi in Ghana.
Tony makes a retail inquiry from Kofi and they both agree on a deal. The deal is that Kofi will send the motor parts to Nigeria after Tony makes his payment.
For the remittance to be made easier and possible, Kofi sends Tony a payment link powered by Fliqpay. Tony agrees to this and makes his payment using the link sent.
However, after Tony has sent his money to Kofi as they have agreed, Kofi, in the long run, could not meet up as agreed (he did not send the motor parts).
Tony could solicit for a refund by contacting Fliqpay and in this way, his money would be sent back to him completely without any charge.
That's all for the fees….Let's move over to the next outline.
---
How The Payment Link Works
Here I will show you how to make use of the payment link, what to expect and how to go about converting the payments that you have received to your bank account.
so let's get started.
Referencing the story of Tony and Kofi. How did Tony make his payment? Below is a step of how he did that.
Tony clicks on the payment link he received from Kofi, inputs his details and clicks on pay now.
Once he clicks on pay now, a "select crypto to pay with" will be displayed. He selects his preferred crypto and clicks on pay now.
A QR code and a wallet address will be displayed and Tony will have the option of scanning the code or copy the address to his wallet within a set time.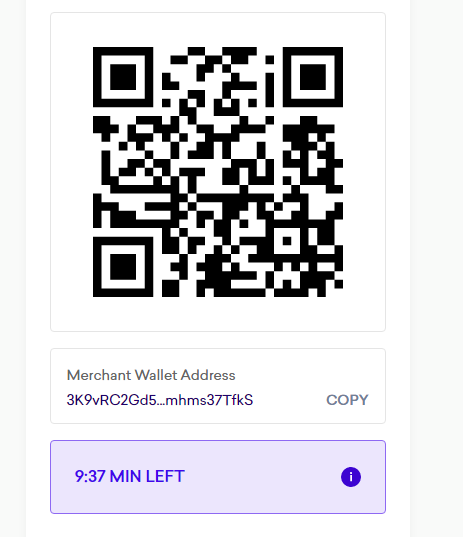 Having scanned the Wallet Address, Tony sends crypto from his Wallet to the Wallet Address he has scanned.
If the payment was successful Kofi receives payment in the wallet that Fliqpay provides ( the wallet in his dashboard).
---
How To Direct Crypto To Your Bank Account
To direct your crypto to your bank account, here are the preconditions that will enable you to do that.
Go to your dashboard and click on "Settings" then click on "Payout"
A payout board will be displayed, click on "New Payout", fill in the displayed box and click on "Save Payout Option".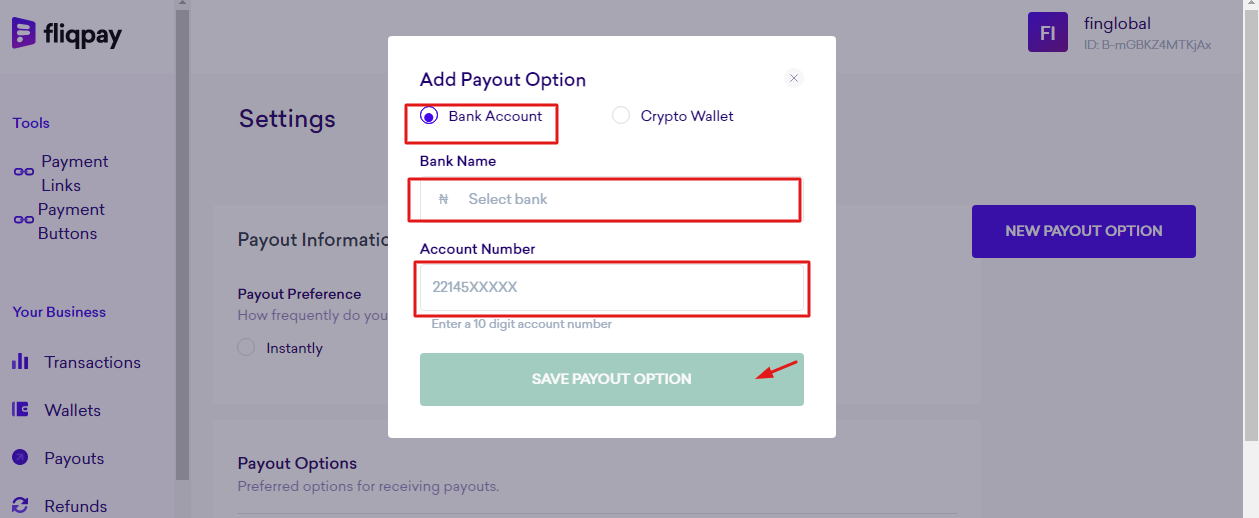 On the left bottom corner of your dashboard, click on "Payout", then, "New Payout" and select "Myself" from the options shown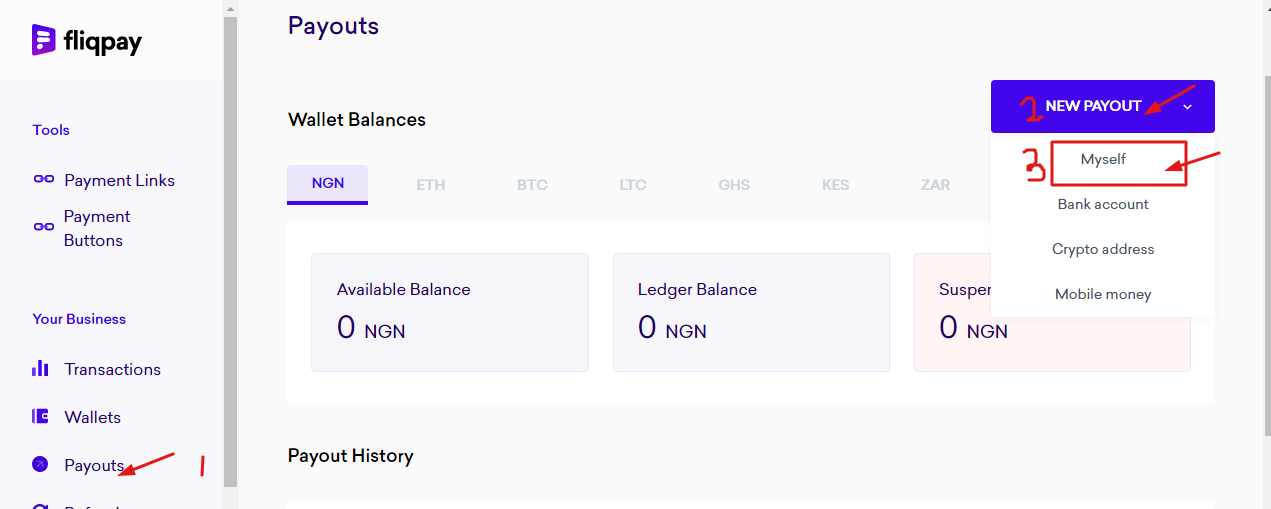 Enter the amount you want to transfer and click on "Make Payout".
NB: Payout does not stop at transferring your crypto to your bank account. You can also make a payout to someone's bank account, crypto wallet or make a mobile payment.
---
Customer Support / Public Opinion
For any inquiry on Fliqpay, you can contact support using any of the following means;
Go to the website and click on the "Help" bar in the right bottom corner of the website to send a Support Ticket.
Send electronic mail via support@fliqpay.freshdesk.com
Telephone No: +234 (909) 926 2936
The problem I experienced using Fliqpay's support is late replies (that took up to three weeks) and sometimes, no reply at all. (Yet to receive a response for the inquiry I sent).
This shows that the team at Fliqpay have a lot of work to do in this area.
I found no reviews about Fliqpay on Trust Pilot and Reddit. This is probably because the company is relatively new.
Let's continue with the review.
---
Fliqpay in Collaboration with Iranwo Foundation
Not far from the month of April 2020, Fliqpay made public its partnership with Iranwo Foundation.
Iranwo Foundation is a non-governmental organization founded in 2016 with the motive of breaking the frontiers of poverty and inequality between gender.
This NGO is founded and led by a benefactress, Oluwafunmilayo Ayobami Oni.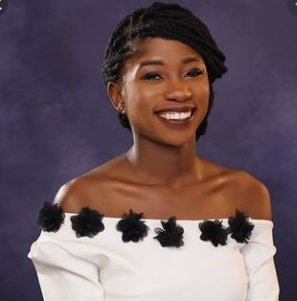 She is so passionate about the dreadful conditions of the disadvantaged women in a patriarchal society like Nigeria.
Ayobami hopes that, through her foundation, she will be able to;
Eradicate poverty, invent initiative opportunities for the unprivileged women and youth.
Unlock the faucet of economic opportunities and development through entrepreneurship skills and leadership programs for empowerment.
With Fliqpay, Ayo hopes to raise funds to provide foods and other basic needs for the poor and vulnerable families in Nigeria during the Covid-19 pandemic.
However, her mission could only be made possible through donations made in Bitcoin, Ethereum, Litecoin, and Tether.
Wole Ayodele, the CEO of Fliqpay has to this effect promised to wave all charges that are incurable in the process of making this donation.
But how do I go about making the donation?
I explained that in detail below.
---
How To Donate to Iranwo Foundation
If you wish to contribute to the actualization of the mission discussed above, this is the simple steps you will need to take;
Visit Fliqpay and click on the blue line on the top menu of the website.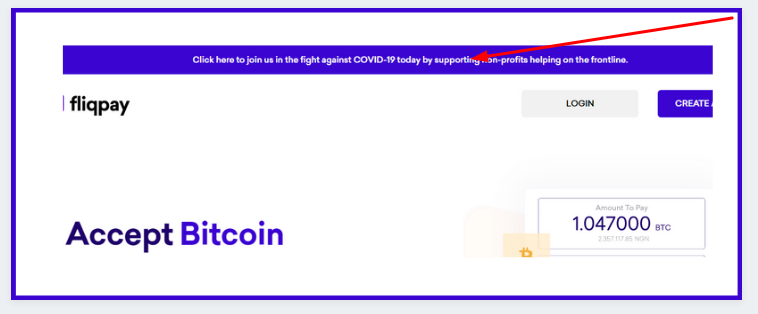 2. A page to "Send A Donation" will be displayed. Click on it.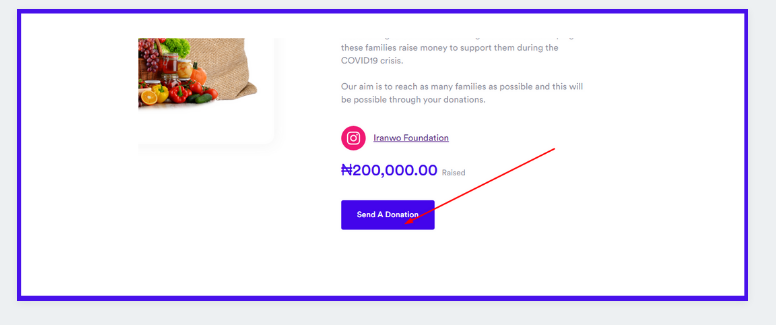 4. A payment box will get displayed. Fill in the box and click on "Pay Now".
5. A "Select Currency to Pay With" page will be displayed. Select from the given cryptos and then, click on "Pay Now".
That's it for the donation (The amount will then be deducted from your wallet).
Let's quickly get to the next section.
---
Why Fliqpay is a Sure Finance Gateway
Here, I gave 5 reasons you should trust Fliqpay.
1.The popularity of Bitcoin: Bitcoin is surging in African countries and many businesses today prefer to make cross-border payment with bitcoin because of the ease it provides.
2. Problems Associated with the Traditional Payment Method: With Fliqpay, businesses and individuals will no longer worry about the bank inefficiencies like the long queues, high fees, long durations, and the restrictions placed on certain countries for making cross-border payments.
3. Fast Payment: Fliqpay solves the problem of instant cross-border payment and presents a gateway that enables a seamless remittance within 5 mins.
4. Transaction Fee: Fliqpay saves cost at 5% discount of the traditional payment system which I think is a good deal.
NB: Kindly note that the opinions above are my personal opinions which I gave after carrying out my research. It should not (in any way) be seen as a financial advice.
---
Frequently Asked Questions (FAQs)
1. How do I start receiving payment using this platform?
To start receiving payments using Fliqpay, you have to register a Fliqpay account. To register you will need to input your;
1. Email
2. Country
3. First name
4. Last name
5. Business name
6. Phone number
**Fliqpay will verify these details by sending a verification message to the email you have inputted…go ahead and click on verify.
Once verified, create a payment link and send them to your clients.
2. What are the Verification Requirements?
The only verification Fliqpay require is your email address; no extra documents. This is done while registering.
2. Is there any limit to the amount I can receive or send daily?
Currently, there are no limits for both the amount you can send or receive while using Fliqpay. I will notify you if there is any change.
---
Conclusion
With the popularity of bitcoin, Africans are now pushing towards a more reliable and efficient fintech – the Blockchain.
Fliqpay has come to Africa to make this whole process very easy and as easy as a smart message.
This is a where I will draw the lines close for this post but I will still like to hear from you.
Do you think Fliqpay will impact Africa in making crypto payments in general?
Do you think this payment processor will increase the adoption of cryptocurrencies in Africa?
Leave your comments below and do not forget to share this post.
P.S
If you want to learn how to trade cryptocurrencies profitably. We developed a perfect course to help you master cryptocurrency training. You can check it out at www.ctmastery.com
---
Read more interesting posts;