Market Making Pro, a liquidity provider platform, has just launched a new hot gem coin🔥🔥🔥 called MMPRO.
The coin surged by 10X a few minutes after listing on the KANGA Exchange.
And as of November 8, 2021, it is now consolidating at a 5X increase.
So, you may ask: What makes this coin remarkable, and how much could it be valued in the future?
In today's article, we'll talk about the Market Making Pro platform and its cryptocurrency MMPRO.
---
Post Summary
This is what I intend to cover:
Let's get started!
---
1. What Is Market Making Pro?
Market Maker Pro establishes itself as a B2B "market maker" platform that is focused on the cryptocurrency market.
A market maker or liquidity provider is a company or an individual that quotes both a buy and a sell price in a tradable asset held in inventory, hoping to make a profit on the bid–ask spread,

https://en.wikipedia.org/wiki/Market_maker
It was founded by the Blockchain House and has been in operation since 2017.
Market Maker Pro helps exchanges to maintain the price, create a spread and fill their order books.
It also aims to bring a solution to the challenges faced by early crypto projects and exchanges.
When a new coin is launched, for instance, it could become difficult for the team behind it to source liquidity, trade volume or even secure CEx listing for it.
As a result, Market Maker Pro offers market-making solutions that make it possible for projects to manage their assets seamlessly in a single dashboard.
It also helps them to maintain sufficient trading data to rank well in token trust indexes (like CoinGecko, CoinMarketCap, Dextools, etc).
The solutions can be integrated into both CExs and DExs.
Impressively, it has offered its solutions to top crypto exchanges and projects, including Binance, HitBTC, Kucoin and several others.
The team behind this project consists of three experienced programmers and blockchain enthusiasts: Arseny Dugin, Gladskikh Aleks, and Mikhail Filippov.
Although the platform has been around for quite some time, it launched a native token known as MMPRO in November 2021.
But first, let's find out more details about what Market Making Pro offers.
---
2. Market Maker Pro Products and Services
Market Making Pro provides exchanges with these two services:
Rent a terminal with Algorithmic bots
Outsource a Team Market Making
1. Rent a terminal with Algorithmic bots
This is a set of automatically configured bots that helps crypto projects to manage their market-making processes.
It costs up to $500–1000 a month.
The following are the features that come with this product:
Volume bot, Bot Spreader, Duplicate rate,
Anti-arbitrage, Balance protection,
Telegram notification, Reporting, Dashboard
To gain access and start using this product, you need to take the following steps:
Register and Apply for the product
Connect it to an exchange's API
And configure the necessary bots
2. Outsource A Team Market Making
This is an advanced market-making product offered by Market Making Pro.
It is a product solution that costs up to $2000 per month depending on the tier (There are three tiers available).
Instead of managing the product yourself, a team of experienced market makers assumes everything, provides reports and saves you time and effort.
Here are some of the features that this product has to offer.
Creation of liquidity, increase in trade volume
Simulation of active traders in the order book
Spread alignment, Integration of bots, Reports
2 traders per one exchange for all trading pair, etc
Note that to make use of Market Making Pro's products, you need to contact them through their social media handle or email at sales@marketmaking.pro.
Scroll down to view Market Making Pro's roadmap.
---
3. Market Making Pro's Roadmap
So far, Market Maker pro has achieved its roadmaps for 2019 and 2020.
However, it seems it is dragging with the completion of the roadmap for 2021 as scheduled.
I said this because it is already the Q4 of 2021 but Market Making Pro has only managed to complete the QI, 2021 roadmap.
The team likely needed extra time to complete the roadmap for Q1 2021.
Nevertheless, I do not think the team will stop here but will continue to put in all the necessary efforts to move the platform forward.
All things being equal, Market Making Pro will be a force to reckon with when all the roadmaps are fully achieved.
Let's hit the next section.

---
4. MMPRO Token Explained
MMPRO is a BEP-20 token of the Market Making Pro platform.
The token was launched in Nov 2021, following its IEO on the KANGA exchange on Nov 1, 2021.
There was also a second MMPRO IEO that took place on the Azbit exchange on Nov 2, 2021.
MMPRO has a total supply of 100 million tokens, which were distributed as follows:
10% – Private Sale
35% – Public Sale
20% – Liquidity on Pancakeswap
5% – Liquidity on CEx
10% – Strategic Partners
10% – Reserve/ Burn/ Marketing / Farming
10% – Team
Furthermore, the proceeds from the token sales will be used for the following purposes:
40% – Liquidity
20% – Development
20% – Marketing
10% – Operating Expenses
10% – Listing
The use cases of the MMPRO token includes:
Cross Marketing Multi Fariming

/Staking
With MMPRO, you will be able to stake 2 crypto assets and earn high rewards.
This is how it works:
You stake another crypto asset, say USDT or BNB, together with MMPRO in a liquidity pool to earn a high yield on both assets simultaneously.
2. Payment on the platform
Crypto projects willing to make use of Market Making Pro solutions pay a fee in MMPRO tokens.
Additionally, the team will frequently buyback and burn the MMPRO token, making it deflationary.
The MMPRO team gave out a total of 1 million MMPRO tokens to Tenset as a Diamond sponsor of their Infinity product.
All investors who have locked their 10set tokens in Tenset Infinity will receive them as airdrops for 180 days.
Find out how to buy MMPRO tokens below.
---
5. Where/How To Buy MMPRO Tokens
You can buy MMPRO from these four cryptocurrency exchanges listed below. I will also be showing you how to buy it from 2 of these exchanges.
1. Kanga
Kanga Exchange is a Polish-based cryptocurrency exchange that launched in 2018.
It aims to achieve worldwide cryptocurrency adoption and serve as an IEO hub for crypto projects affiliated with the Tenset platform.
The MMPRO IEO, which took place on this exchange, saw a total of 25,833,333 MMPROs worth $1.5 million sold out in under 19 seconds. Woah!
And on November 4, 2021, the coin was officially listed for trading on the exchange.
On Kanga, you can buy/sell MMPRO using the steps outlined below.
Create an account with Kanga exchange. You can do that using my referral link.
Log into your account and Click "Wallet"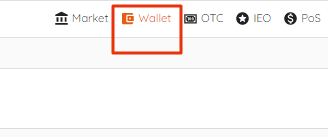 Select 'Deposit' from the options displayed.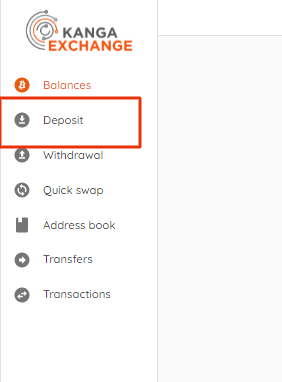 Use the search bar to type in the currency you want to buy with. This time, you will be depositing 'USDT'. This is because MMPRO is only traded against USDT on Kanga as of November 20, 2021.
Click on "Generate Address". A wallet address will display. Send the USDT to the address by scanning the QR code or pasting the address into the wallet you wish to send from.
After you've made a deposit, click 'market'.
Type MMPRO into the "search box" and select the MMPRO trade pairs that displays.
Enter the amount of MMPRO you want to buy, as well as the price you want to buy it. Its value in USDT will be displayed. Click "Buy MMPRO".
Your order will be added to the order book and filled if and when a matching Sell order is placed.
Alternatively…
Go to 'Wallets' and select 'Quick Swap'.
Then exchange USDT for MMPRO.
Lastly, wait for your wallet to be credited.
2. PancakeSwap
You can also buy the MMPRO token from Pancakeswap.
An IDO for the MMPRO token was conducted on Pancakeswap on the 11th of November, 2021.
PancakeSwap is a decentralized exchange that runs on the Binance Smart Chain network.
It was launched by a set of anonymous developers in September 2020.
You can swap BNB or BUSD coins for MMPRO on PancakeSwap,
The steps below will show you how to buy/sell MMPRO tokens on PancakeSwap.
Go to PancakeSwap.Finance and click on "Trade", then on "Exchange".
To exchange your BNB for MMPRO token (for instance), click on the second dropdown menu as shown on your screen.
Then, paste the contract address in the search box and click on "Import".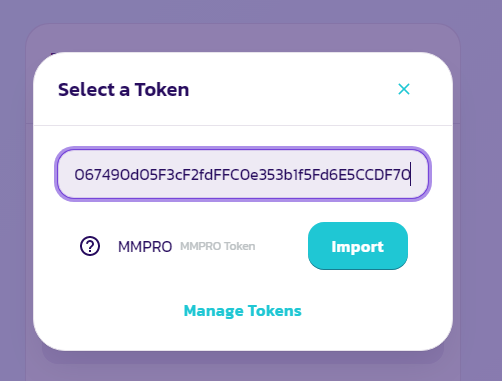 Agree to the terms displayed on your screen by clicking on " I understand" then on " Import".
Enter the amount of BNB you'd like to spend, and the amount of MMPRO token you'll get will be displayed, along with the estimated transaction fee and extra details.
Click on "Unlock Wallet", a list of crypto wallets will be displayed, then you connect to the wallet of your choice.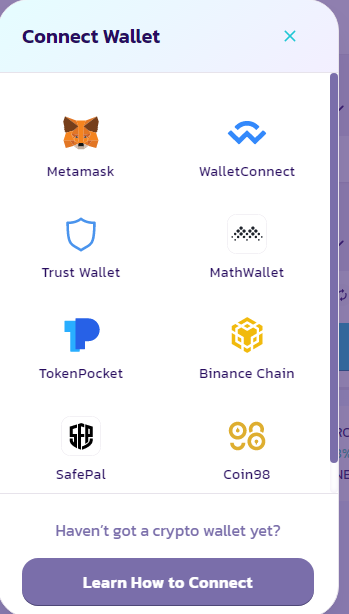 If you don't know how to connect to your wallet, click "Learn how to connect," and you'll be directed to an article that will walk you through the process.
Finally, approve your transaction after your wallet is connected, and your BNB will be swapped into MMPRO tokens.
It is that simple!
3. ApeSwap
ApeSwap Finance is one of the popular Dapps on the Binance Smart Chain.
It is also a fork of PancakeSwap, with a user interface similar to that of PancakeSwap.
On Apeswap, you can swap MMPRO for BNB.
4. Wault.finance
Wault.finance is a liquidity mining, staking, swap, yield farming and decentralized exchange for BEP-20 tokens.
BNB can be swapped for MMPRO on Wault.finance.
Apeswap and WaultSwap offer similar "Swap" interfaces to PancakeSwap.
When buying MMPRO from ApeSwap or WaultSwap, follow the illustration I provided on how to buy it on PancakeSwap.
To store your MMPRO token, you can either use the Kanga exchange wallet, Trust wallet or another non-custodial wallet that supports BEP-20 tokens.
Scroll down and continue reading!
---
6. Is MMPRO A Good Investment?
MMPRO is a token that I believe has great rewarding potential.
Keep in mind that I said this considering the project behind it.
To begin with, the market-making industry is one of the most successful in the world. By statistics, it is estimated to be worth $2.7 billion. 👍
And, Market Making Pro has been in this business for over three years now and is still counting.
Furthermore, it has an impressive track record having served leading cryptocurrency exchanges and more than 200 crypto projects.
According to the website, the company has over 50 agents around the world, and the total capitalization of its projects is worth billions of dollars.
The project's team are, as well, seasoned programmers with good blockchain backgrounds. This differentiates them from marketing folks with no tech skills.
Additionally, Market Making Pro has a sound roadmap.
It shows that the team is committed to investing in the project and has a great plan in place to help it achieve long-term success.
Yes! I am aware that there are still gaps in the roadmap, but I am certain that they will be successfully achieved in the future
Another reason I found this project worthwhile is that it is affiliated with the Tenset platform.
Projects launched by this platform in the past, including KNG and Metahero, have done exceedingly well in the market.
All of the above points suggest that this token is a good one.
Now, coming down to the MMPRO token itself, the coin has good tokenomics, and the team is sincere with its distribution.
And with the coin burn mechanism in place, the token's value is protected.
MMPRO has also returned a whooping 10X to its investors. 😎
In my opinion, this is little compared to what the token might do in the future.
However, note that this should not be considered financial advice. If you want to invest, make sure you have done your research.
---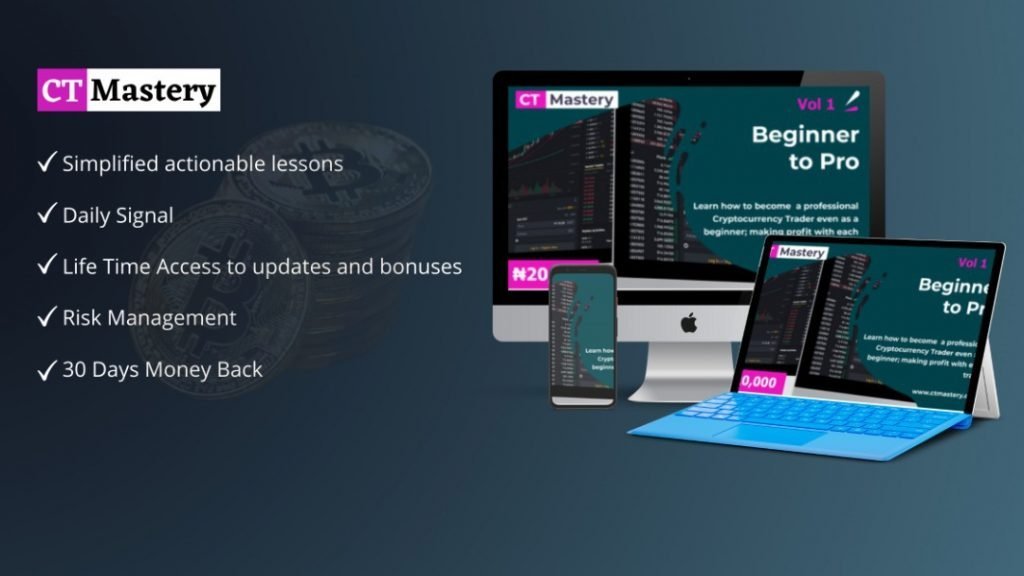 Ps: If you want to learn how to trade cryptocurrencies profitably, we developed a perfect course to help you master Cryptocurrency Trading.
Go to www.ctmastery.com to enrol.
You can also join our Telegram community at https://t.me/ctmastery for more information.
---
Conclusion
This brings us to the end of this review! I believe you enjoyed it.
Market Making pro is a B2B platform that is playing a significant role in the crypto space as a liquidity provider platform.
Its coin MMPRO is a coin that I believe has enormous potential.
So, tell me, what do you think about MMPRO?
Will you buy the coin anytime soon?
Perhaps, you already did, have you made profits?
Share your thoughts in the comment box and I will respond.
And do not forget to share this article on your favourite social media.
---
Other Interesting Articles: