Have you ever thought about having a duplicate of yourself and your personal assets in the digital world?
Sounds intriguing, doesn't it?
Well, the good news is: your imagination is just about to come true with Metahero!
Metahero is a level-up NFT project with a deflationary token that has risen by 700% in just a few minutes after its inception.
As you read this post, you will discover what you can do on Metahero, what it offers, and how to profit from the HERO token.
---
Post Summary
This is what I will cover:
If you prefer, you also watch this 10 minutes video. It has all the information in this post.
Let's dive in!
---
Metahero – An Overview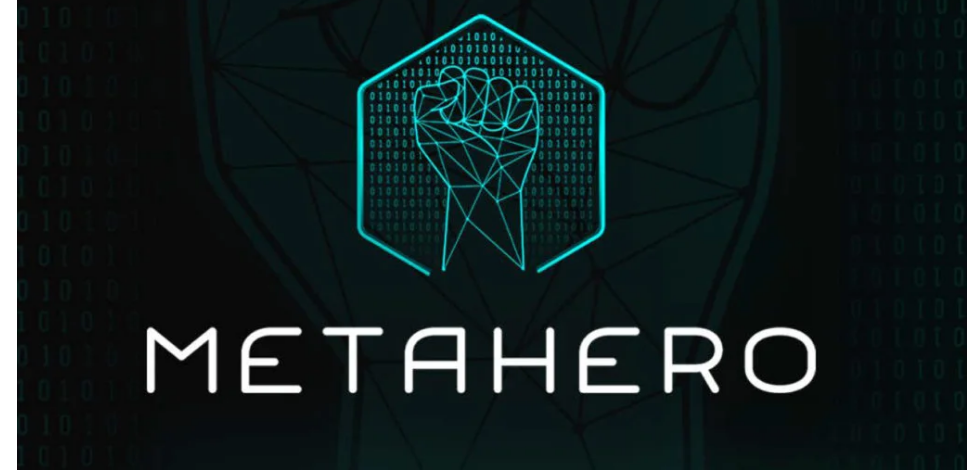 Metahero is the very first project to go live on Tenset Gem.
It's a project that uses real-world space to create a world of ultra-realistic 3D avatars, virtual items, and NFTs.
It plans to do this by placing 3D metascanners in strategic locations around the world.
These metascanners will be provided by Wolf3D.
With the 3D metascanner, anyone can create a digital representation of themselves or any physical object.
But not only that, the Metascanner's virtual depiction can be used for gaming, video posting, social media, online fashion platforms, and a lot more.
If you've seen the movie "Ready Player One," you'll understand what I mean.
Metahero's team has $10 million in self-funding to get this project off the ground.
As of this writing, July 2021, Metahero's first-generation 4K chamber metascanners are available.
It is also anticipating a second-gen ultra-HD 16K chamber metascanners.
Now, let's take a look at the team behind Metahero.
Team Behind Metahero
Robert Gryn is the founder and CEO of Metahero.
A review of his track record reveals that he is the youngest self-made man to make the Forbes 100 Richest Poles list.
He is the founder of Fluuid – a gaming advertising platform.
He was also the former CEO of Codewise.
A company that he self-funded and built to become Europe's second-fastest-growing company.
Individuals with considerable experience in blockchain technology, Metascanner, and software engineering make up the rest of the team.
Some are also former Codewise employees.
Scroll down to continue your reading.
---
The HERO Token Explained
HERO is Metahero's utility and native token.
It is a BEP-20 token built on the Binance smart chain network.
HERO will be the sole token used in the Metahero ecosystem, with the following use cases:
Transacting on the 3D NFT marketplace
Paying for scans
For royalty payments
To pay for Metahero's 3D scanners
Furthermore, HERO is a deflationary token with a total supply of 10 billion coins.
Below, you will find how the Metahero team scheduled this token's distribution.
Going over to HERO's tokenomics, this is how it will function in the Metahero's ecosystem:
Each transaction with the HERO token on will be subject to a 10% fee.
All HERO holders will receive 2% of the 10% fee charged.
2% of the transaction fee goes through a coin burn mechanism.
The remaining 6% of the transaction fee is added to the coin's liquidity pool on Pancakeswap.
Additionally, HERO has a built-in buyback-and-burn mechanism.
This allows it to burn a portion of its locked liquidity if the total liquidity surpasses $10 million.
I explained how to buy the HERO token below. Let's dive in!
---
Where Can I Buy The Hero Token?
1. PancakeSwap
An IDO for the HERO token was conducted on Pancakeswap on the 5th of July at 1 PM CET.
PancakeSwap is a decentralized exchange that runs on the Binance Smart Chain network.
It was launched by a set of anonymous developers in September 2020.
The steps below will show you how to buy/sell HERO tokens on PancakeSwap.
Step 1
Go to PancakeSwap.Finance and click on "Trade", then on "Exchange".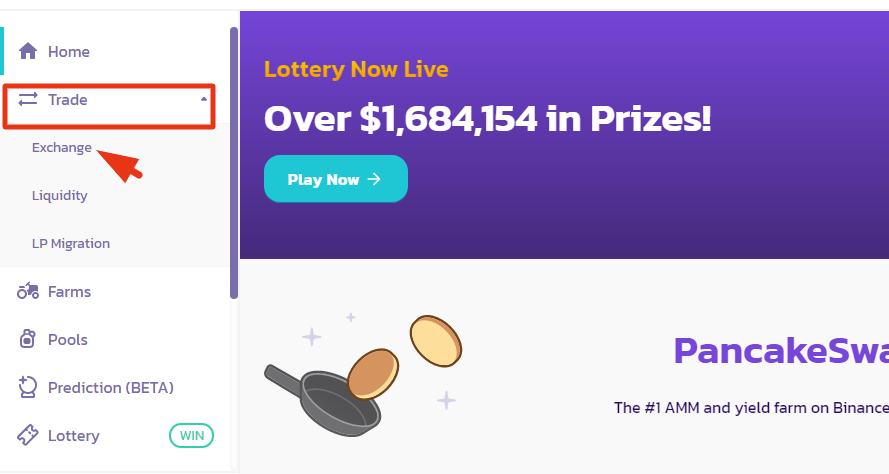 Step 2
Go to Binance Smart Chain Explorer, copy the HERO token's contract address, and then go back to PancakeSwap.
Step 3
To exchange your BNB for HERO token (for instance), click on the second dropdown menu as shown on your screen.
Then, paste the contract address in the search box and click on "Import".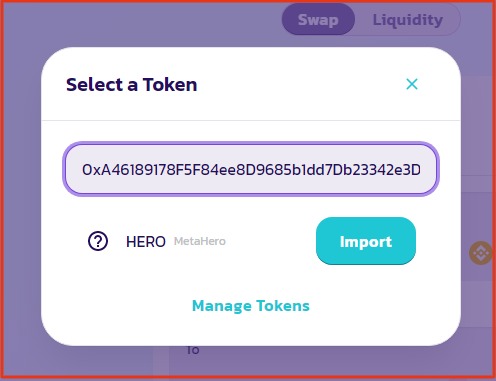 To complete this 3rd step, you have to agree to the terms displayed on your screen by clicking on " I understand" then on " Import".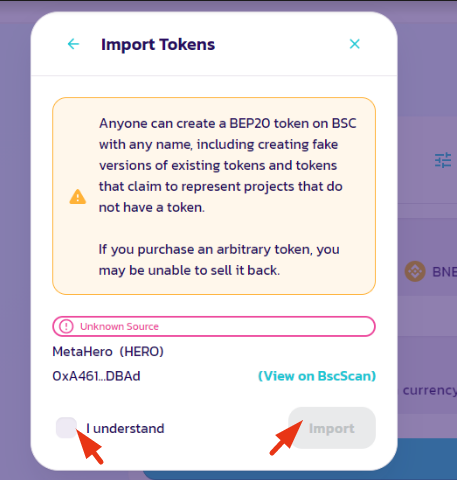 Step 4
Enter the amount of BNB you'd like to spend, and the amount of HERO token you'll get will be displayed, along with the estimated transaction fee.
Step 5
Click on "Unlock Wallet", a list of crypto wallets will be displayed, then you connect to the wallet of your choice.
If you don't know how to connect to your wallet, click "Learn how to connect," and you'll be directed to an article that will walk you through the process.
Step 6
Finally, approve your transaction after your wallet is connected, and your BNB will be swapped into HERO tokens.
It is that simple!
2. Kanga Exchange
Kanga Exchange is a Polish-based cryptocurrency exchange that launched in 2018.
It aims to achieve worldwide cryptocurrency adoption and serve as an IEO hub for crypto projects affiliated with the Tenset platform.
Gladly, the Kanga exchange does not require KYC verification; you only need to register with your email and password.
This is how to buy Metahero on Kanga.
Create an account with Kanga exchange. You can do that using my referral link.
Log into your account and Click "Wallet"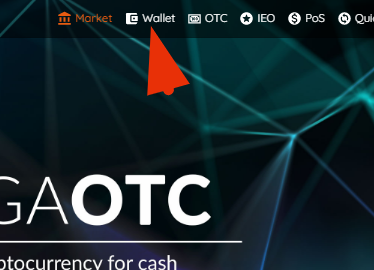 Next, click "Deposit" to fund your wallet with PLN or USDT ( this is because Metahero is currently traded against USDT and PLN on KANGA).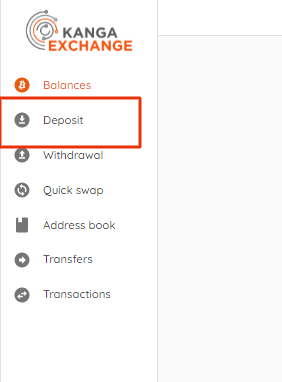 Use the search bar to type in the currency you want to buy with either USDT or PLN.
You can continue to fund your wallet with USD or PLN.
If you are depositing USDT…
Click on "Generate Address". A wallet address will display. Send the USDT to the address by scanning the QR code or pasting the address into the wallet you wish to send from.
If you are depositing PLN…
Enter the amount of PLN you want to buy and click "Continue"
You will get a notification that you will be redirected to Kanga Cash, click "Continue".
Click "Ok" to authorize the process. You will be directed to " Kanga Cash" and from there you will be able to fund your account.
When your account has been funded, click "Market"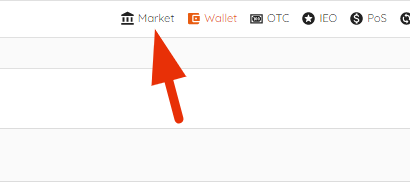 Type Metahero into the "search box" and select the trade pairs that matches with the currency on your wallet (either USDT or PLN). Click "Trade"

Enter the amount of Metahero you want to buy, as well as the price you want to buy it at. The quote currency value will be displayed (I used USDT). Click "Buy HERO".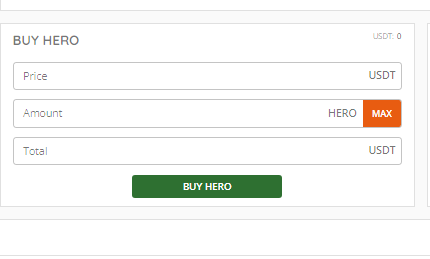 Your order will be added to the order book and filled if and when a matching Sell order is placed.
Alternatively…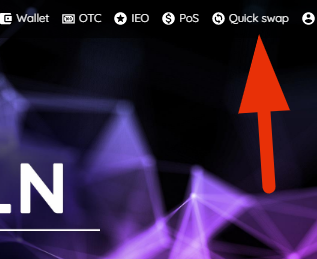 Then exchange USDT or PLN for Metahero.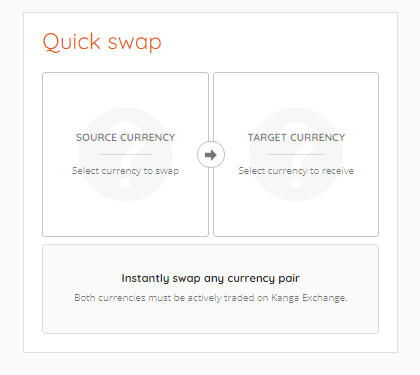 3. Kucoin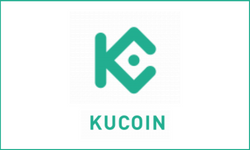 Kucoin, the 6th most ranked cryptocurrency on Coinmarketcap, was founded in 2017 by Johnny Lyu.
It is a crypto trading platform that supports multiple cryptocurrencies and a plethora of crypto trading products.
It has some of the best liquidity, and up to 112,431 worth of BTC is traded on Kucoin daily.
Follow the steps below to buy HERO from Kucoin:
Visit Kucoin and sign up an account. (Sign up with this link to get fee discounts once registered)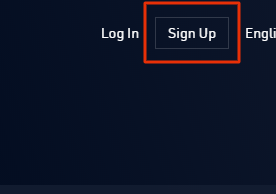 Once logged in, fund your account with USDT. This is because Kucoin supports HERO/USDT trade pair.
You can do this via "Fast Buy", "P2P", "Third Party" or deposit it from your external wallet.
When you make the deposit, it will display on your "Main Account (Deposit & Withdrawal). You will need to "Transfer" it to your trading account so that you will be able to use it for trading.
After that go to "Trade" and select "Spot"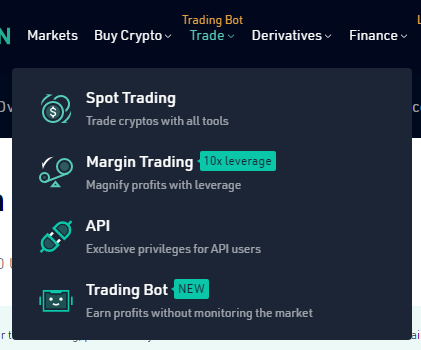 Search for "HERO" and click on "HERO/USDT" trade pair.
Scroll down and fill the order book, then click "Buy"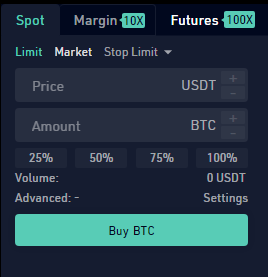 Once your order is filled, you will receive your HERO in your wallet.
Note: If you're a new Kucoin user, you'll be prompted to create a trading password before you can begin trading.
Now, you may be wondering, " will the HERO token perform well in the crypto market?".
Scroll down to find out.
---
What Is The Potential Of The HERO Token?
The HERO token has proven its potential from its IDO performance on PancakeSwap.
I say this because it rose by 700% a few minutes into the IDO.
Currently (July 12, 2021), it has consolidated at a 350% gain from its presale price of 1BNB for 200,000 HERO tokens.
This is how we got the analysis:
HERO token presale price: 1BNB = 200,000 Heros
A minute after the IDO: 7BNB = 200,000 Heros
July 12, 2021: 3.5BNB = 200,000 Heros
Taking a look at the fundamentals, this is what I have to say:
In terms of price movement, Metahero's business model already shows how well this coin will perform.
Let's take a brief look at its business model:
Metahero focuses on gamers, NFTs, social media, AR/VR, and other related services.
While there are around 2.17 billion gamers and more than 4 billion social media users globally, Metahero wants to target only 1% of these users in the first phase of its operation.
This is far more than 10 million people!
Furthermore, the data below shows how much money has been made in the gaming and NFT industries so far:
Gaming market ➙ $150 billion in 2020
NFT market ➙ $2 billion Q1 of 2021
VR/AR ➙ $30.7 billion
Check out its whitepaper to see the rest of the income statistics generated in this space.
Now, imagine that half of this money is invested in the HERO token.
You can relate, right?
Just as we have already seen, HERO has an awesome tokenomics that ensures it will be valuable and will keep appreciating in the future.
In addition to its tokenomics and use cases, HERO also has a robust team.
Not just that, but as can be seen here, the Metahero project has a tremendous roadmap.
And the best part is that the team have diligently followed and completed some of the set goals as scheduled.
This speaks volumes for the HERO token since it reassures investors that the project is reliable and well-established.
In my opinion, the HERO token has more than enough potential to do exceptionally well in the crypto market.
Please keep in mind that this is not financial advice. Before investing, make an effort to conduct your own research.
We're almost done with this article, so let's move on to the FAQ section.
Scroll down!
---
FAQs
1. What is your price prediction for the HERO token?
Some forecast a 50X increase in the value of the HERO token when it is launched.
Well, as we can see, the HERO token has already exceeded this forecast.
Also, if we should take a look at 10SET for instance, 
It did about 500% a few weeks after it launched on Uniswap. It also increased from an ATL of $0.6661 to an ATH of $6.68, as of July 12, 2021.
The fact that Robert Gryn is an angel investor in 10SET is commendable!
So, who knows, HERO might do more than this.
2. How does the Metahero 3D metascanner work?
As already mentioned, the metascanner will be installed in key spots around the world.
It will be available to roughly 100,000 people each year.
To have access to the metascanner, a user simply needs to install the Metahero app and have the appropriate amount of HERO tokens for the scan on the site.
A total of $200 in HERO tokens is paid for each scan.
The Metahero avatar is generated within minutes of payment.
Afterwards, you can download and upload it to any compatible game where you can be your own hero.

The screenshot below shows how the team intends to go about this metascanner and how much revenue they anticipate.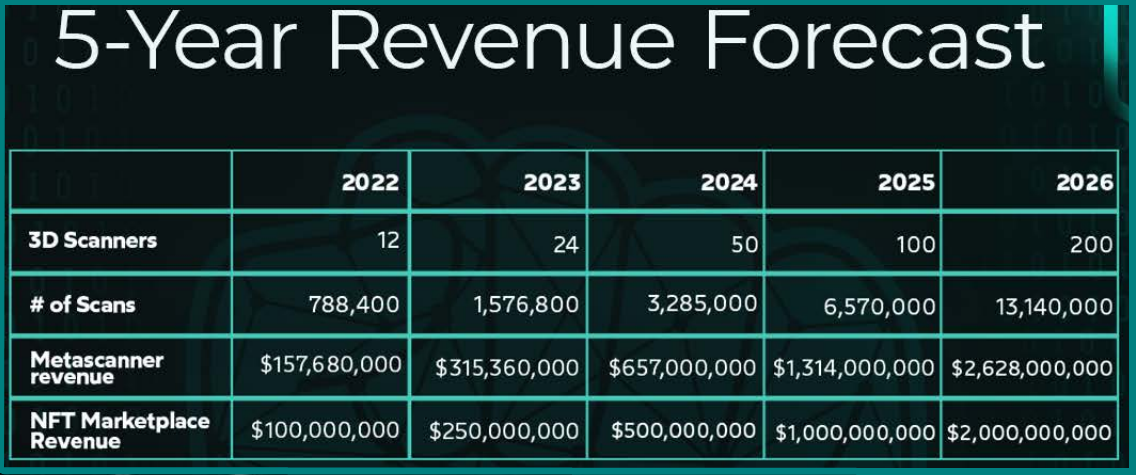 Note: At the time of writing, the metascanner software had not yet been released. However, it is expected to be released soon.
3. Can I pre-order the Metascanner?
Yes, you can do that on the website.
This is possible since Metahero's team intends to franchise their 3D metascanner to identifiable partners.


Therefore, by clicking on "Pre-order…", you are indicating your interest in owning a 3D metascanner franchise, which will happen anytime soon.

---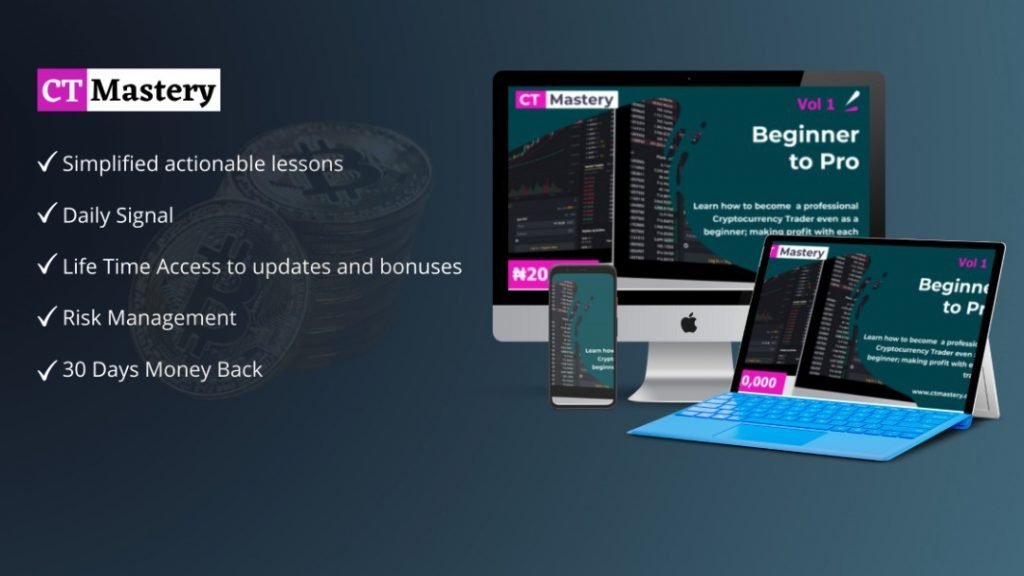 P.S
Do you want to learn how to trade cryptocurrencies profitably?
We developed a perfect course to help you master Cryptocurrency Trading.
Go to www.ctmastery.com to enrol.
You can also join our Telegram community at https://t.me/ctmastery for more information.
---
Conclusion
This brings us to the end of this article. I hope you had a good time reading through it.
Metahero is an exciting project that aims to bring anyone and any real-world asset to the digital, virtual world.
But what do you think?
Do you think the Metahero project is the next-generation platform for online gamers?
What do you think about the 3D metascanner? Do you think it is a worthwhile concept?
Have you bought the HERO token sales?
What is your price prediction for the HERO token?
I'm looking forward to hearing from you in the comments box below.
Remember to click on the social media icons if you want to share this article with your friends. Cheers!
---
Other Interesting articles: