In this post, I described the 7 best crypto launchpads in 2022.
If you read my post on how to spot a gem coin, then you already know that investing in a token at the birthing stage increases your chances of high returns.
Launchpads give you the opportunity to invest in tokens before they are released to the public.
But with many launchpads out there, how do you know which one to go for?
Gratefully, I have done the hard work for you.
Keep reading to see my top 7 picks!
---
Post Summary
Click on any item above to read its details immediately.
Let's roll!
---
7 Best Crypto Launchpads In 2022
The table below is the summary of the 7 best crypto launchpads. Check it out:
Also, I further explained each platform briefly…
1. Binance Launchpad
This is the launchpad of the renowned Binance exchange.
Although the exchange started in 2017, the launchpad feature was introduced in 2019.
New projects are displayed on the Binance Launchpad before their tokens are listed on the exchange for trade.
This enables investors to buy the tokens at a discounted price and make huge returns in the long run.
Also, it enables new projects to raise needed funds.
Interested users stake a certain amount of BNB, the native coin to receive new tokens.
So far, 60 projects have been launched via the Binance Launchpad with over $115 million raised.
Incredible, right?
Now, the Binance launchpad does not list any kind of project.
New projects must meet given criteria before they get listed.
The criteria revolve around profitability, security, and a credible team.
And these projects eventually enjoy high liquidity.
Learn more details about this platform here: Binance Launchpad: How To Invest In Newly Launched Tokens
2. Polkastarter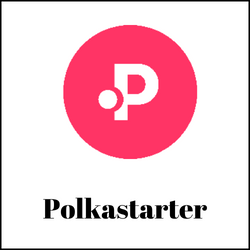 Polkastarter is also one of the best crypto launchpads in 2022.
As you can tell from the name, it exists on the Polkadot blockchain.
It connects new projects with community members via IDOs.
Polkastarter was established in late 2020 and it attracted over 200,000 enthusiastic investors.
Auction systems, password-protected private pools, whitelisting, token swaps, and price alerts, are some cool features of Polkastarter.
It helps new projects to raise capital and create a dedicated community.
Also, they benefit from the interoperable nature of Polkadot.
Therefore, these projects can own interoperable token pools.
POLS token is the native token of Polkastarter.
It is used for voting and to pay transaction fees.
And when users stake the POLS token, they earn rewards and gain early access to upcoming token pools.
Additionally, liquidity providers receive POLS tokens every week.
So far, 108 projects have been launched on Polkastarter with $48,475,044 raised.
3. Red Kite
Red Kite is a launchpad and DeFi platform powered by PolkaFoundry. It launched in May 2021.
PolkaFoundry is a DApp factory that leverages the Polkadot multi-chain to provide interoperability for DeFi and Web 3.0 ecosystems.
Red Kite provides investors with the opportunity to participate in several token sale processes.
Also, projects are vetted based on credible team, legitimacy, and implementation capacities before they are listed on the platform.
Additionally, it partners with top influencers to help in the effective marketing of listed projects.
Furthermore, Red Kite tries to achieve fairness through its unique Tier and Reputation feature.
Here, users are rewarded based on their active participation, and bad actors are disqualified too.
Other features on the platform include pools and staking.
Red Kite supports Ethereum, BSC, Polygon, Terra, and Solana blockchains.
And it uses the native token of PolkaFoundry – PKF for utility.
Red Kite recently celebrated its 1 year anniversary.
So far, close to 6 projects have been launched on the platform with $8.1 million raised.
4. TGLP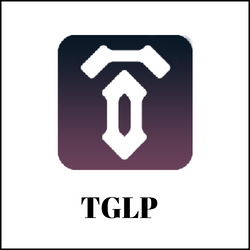 The Tenset Gem Launchpad (TGLP) also made my list of best crypto launchpads in 2022.
It is the exclusive launchpad for the Tenset ecosystem.
Holders of the 10SET token get to invest in projects with 100x potential at the presale.
However, they must have a TGLP subscription to participate in Gem launches.
To obtain a year's subscription, you're required to lock your 10SET tokens for 365 days.
Also, this guarantees that you will receive all gems launched during the period.
Furthermore, projects are carefully analyzed before they are listed on TGLP.
Not only that, project owners must have at least 1000 10SET and provide proof of how the tokens are burned.
Additionally, new projects will enjoy Tenset's excellent marketing scheme.
Since it started in early 2021, 4 projects (Fame MMA, KANGA, MetaHero, and EVERDOME) have been launched on TGLP, with over $16 million dollars raised.
5. Solanium
Another launchpad that made my list of best crypto launchpads is Solanium.
It is the first launchpad in the Solana network and it attracts a large number of participants per IDO.
The two main features of this platform are the liquidity pools and the 5 Solanium tiers.
Interestingly, users must stake the SLIM or SLIM-LP tokens to receive xSLIM tokens.
The amount of xSLIM tokens a user owns determines his/her tier level.
And the higher your tier level, the more rewards you will receive including tokens of new projects.
xSLIM is also used for governance in the Solanium network.
Just like Polkastarter, projects launched on Solanium benefit from the strengths of the Solana blockchain.
The top 2 on the list are high TPS and low gas fees.
Impressively, over 30 projects have launched on Solanium including Project SEED (SHILL) and DeFi Land (DFL).
6. BSCPad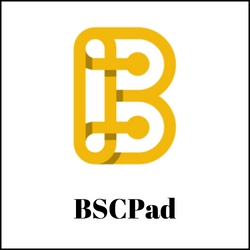 One of the best crypto launchpads that you should consider is the BSCPad.
It belongs to the Binance Smart Chain and it launched in March 2021.
Interested teams can leverage the unique features of the platform to create blockchain projects.
These projects can then distribute tokens and raise liquidity.
Additionally, users require the BSCPAD token to participate in IDOs.
And the minimum staking requirement is 1000 BSCPAD.
Also, BSCPad uses a tier system to achieve a fair distribution of tokens.
Moreover, it makes provision for non-BSCPAD holders based on a first-come, first-served basis.
So far, over 60 projects have been launched via BSCPad with over $15 million raised.
The popular ones include Revomon, GameZone, WagyuSwap, and BitOrbit.
7. DAO Maker
The last item on my list of best crypto launchpads is DAO Maker.
It is the best and one of the oldest (since2020) launchpads in the Ethereum blockchain.
Dynamic Coin Offering (DYCO) and Strong Holder Offering (SHO) are two token sale formats initiated by the platform.
DYCO allows investors to reclaim their tokens if the project fails while SHO enables a project to receive funding from holders of a given cryptocurrency.
The coin that powers this network is DAO and you need a minimum of 500 DAO tokens to participate.
Also, it uses a tier system to distribute new tokens fairly.
Top-performing projects that launched on DAO Maker include My Neighbor Alice, Lossless Protocol, and Orion Money.
In total, over 70 projects have successfully launched on the platform.
There you have all 7 of the best crypto launchpads but which one is the best?
Find out in the next section!
---
Which Is The Best Of The Best Crypto Launchpads?
Generally, launchpads are designed to enable new projects to raise capital and give investors the opportunity to buy tokens at huge discounts.
And as such, these projects gain traction early enough and initial investors amass profit in the long run.
Therefore, the launchpad to go for depends on your preference.
Most investors stick with launchpads they already own lots of their native tokens.
Others go for the launchpads whose native tokens are doing very well.
But if you're a newbie, you may want to consider "gas fees".
In that case, launchpads on Polkadot, Solana, and BSC are good options since they charge lower gas fees than Ethereum.
Another relevant factor is the number of successful projects from the platform and how generous the ROI is.
Gratefully, all the launchpads described in this post have released successful projects and offer an attractive ROI of up to 90%.
Besides, there are other excellent platforms that didn't make my list. They include:
Unicrypt
TrustPad
Duckstarter
DuckDAO
ByBit Launchpad
Pancakeswap IFO
Trustswap
GameFi
SeediFy, etc.
Let's answer some questions and wrap up this post.
---
FAQs
Why are launchpads important in the crypto space?
There is a number of reasons including:

a. They raise liquidity for new projects quickly, especially through token sales.

b. Launchpads grant regular investors opportunities that were only available to venture capitalists in the past.

c. They ensure a fair distribution of new tokens with mechanisms like Tiers and maximum token allocation.

c. New projects access a large community of crypto and blockchain enthusiasts.

d. Also, they receive support from experienced professionals and access a wide range of resources and tools

e. Furthermore, Launchpads act as a vetting tool for projects. 
Projects are more believable when they are listed on a launchpad since they must have completed a verification process.
Plus, the launchpad invests a certain amount of money in the project, making it more convincing.

f. Lastly, new projects enjoy marketing and promotional support from launchpads.
How do I know a legit launchpad?
One major way to know is the security of the blockchain hosting the launchpad. If it is solid, then the launchpad is a good catch.

Also, proof of audits and presence on Github are green flags.

Another good sign is when you research and find a majority of the projects that launched on the platform doing well.
---
Special Offer!
If you want to learn how to trade cryptocurrencies profitably, we developed a perfect course to help you master Cryptocurrency Trading.
Go to www.ctmastery.com to enroll.
You can also join our Telegram community at https://t.me/ctmastery for more information.
---
Conclusion
We have now come to the end of our discussion on the 7 best crypto launchpads. I hope it was worth your time.
These platforms close the gap between investors and promising crypto projects.
Thus, providing immense value to the overall crypto space. Superb!
Do you have any questions on this topic? Please drop them in the comments section below.
I'd love to know if you have tried out any of the platforms on my list and what was your experience?.
Perhaps, you know of other excellent launchpads that weren't mentioned.
Tell me all about it in the comments section.
Before you go, please share this post with your friends. Thank you!
---
Don't miss…