In this article, I reviewed LooksRare, a next-generation NFT marketplace.
Although it is barely four months old, it is ranking #1 on the list of top NFT marketplaces as of 9 May 2022.
Crypto analysts propose that the reward model of the platform is the reason behind the massive traction it has enjoyed.
LooksRare tries to enrich every participant on the platform with its LOOKS token.
Pretty cool, huh?
Keep reading to learn more about this platform and how you can get its profitable token.
---
Post Summary
Click on any item above to read its details immediately.
---
1. What Is LooksRare?
LooksRare is a new NFT marketplace. And it is making waves in the crypto space.
It tags itself as the community-first NFT marketplace because it actively rewards traders and creators.
Two pseudonymous founders – Zodd and Guts launched LooksRare in January 2022.
Their goal was to create a shift from rewarding a single entity to rewarding all users.
This is how LooksRare achieves its goal:
Reward users with LOOKS tokens when they buy or sell NFTs.
Redistribute 100% of fees generated from trades to LOOKS stakers.
Creators receive royalty payments at the moment of sale.
Superb, huh?
Also, the platform is secured on the Ethereum blockchain.
And its smart contract is designed for scalability, security, and speed.
Furthermore, LooksRare has features that appeal to both experienced and new NFT traders.
Let's see these features in the next section.
Tag along!
---
2. Features Of LooksRare
a. Explore
This feature displays all the NFTs available on the LooksRare marketplace.
You can search for any NFT you need by name or price.
b. Collections
Here, the available NFTs are grouped based on their collections.
You'll find popular collections like Bored Ape yacht Club, CryptoPunks, and others.
Also, you'll see the floor prices and trading volumes of the collections.
c. Rewards
LooksRare offers different rewards including:
i. Platform fee reward
100% of fees generated from trades are re-distributed to users who stake their LOOKS tokens.
The platform charges a flat fee of 2% (in WETH) on all NFT sales excluding private sales.
Wrapped Ether (WETH) is a token pegged to Ether (ETH). But WETH has the same functionality as ERC-20 tokens. Therefore, it is preferred for NFTs trading, providing liquidity to liquidity pools, staking, investing, and crypto lending.
Read the full details of how this reward is distributed here. 
ii. Listing reward
When you list an NFT on LooksRare, you will earn points if your listing meets the given criteria.
Every 10 minutes, a snapshot is taken of all the points received.
At the end of each day, the points are converted to LOOKS.
Creators can view the LOOKS equivalent of their points on the rewards page.
iii. Trading rewards
You receive LOOKS tokens when you either buy or sell NFTs on this platform.
This reward is distributed daily and what you receive depends on your trading volume.
That is, your trading volume is divided by the total platform trading volume and multiplied by the LOOKS rewards for that day.
Get more details here.
iv. Staking rewards
This one is for LOOKS stakers.
When you stake LOOKS, you earn additional LOOKS.
Gladly, you can withdraw your rewards at any time.
And if you don't withdraw them, they're automatically re-staked to earn you more tokens.
Cool, right?
See how this reward is distributed here.
Moving on, I talked about the LOOKS token.
Keep reading!
---
3. LOOKS Token Explained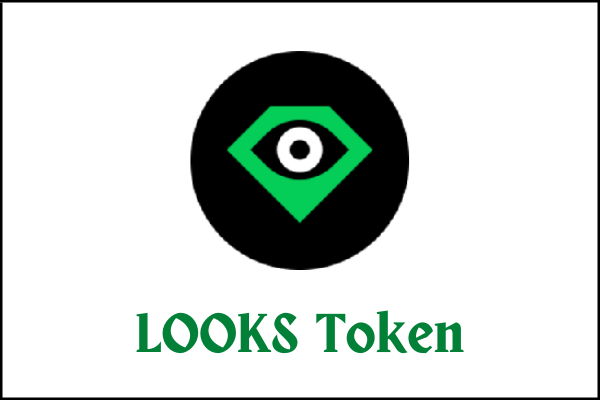 LOOKS is the native token of the LooksRare NFT marketplace.
It is used to reward users for trading, listing NFTS, and staking on the platform.
The total supply of LOOKS is 1 billion tokens and over 75% was allocated to the community.
More details are given below:
Apart from participating in the LooksRare network, you can also buy LOOKS from the exchanges that support it.
They include:
Also, you can store your LOOKS tokens in the Trust and MetaMask wallets.
Now, I'll show you how to get started on LooksRare.
Read on!
---
4. How To Get Started On LooksRare
It's super easy. Follow these steps:
i. Go to Looksrare.org and click on "Connect" at the top right.
ii. Choose your preferred wallet from the listed options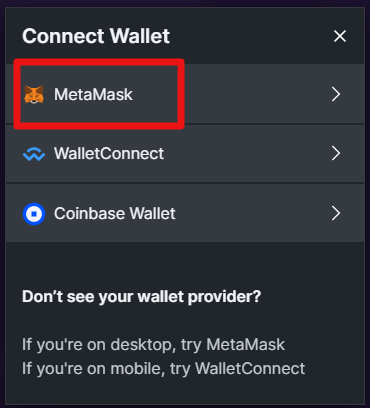 iii. Follow the instructions on your wallet to connect it.
iv. Once your wallet is connected, you'll see a pop-up from LooskRare. Agree to the terms and click on "Let's go"
v. You'll be notified that payments are made in WETH and shown how you can convert your WETH to ETH.
Click on "Got it" and "let's go" to continue.
vi. Voila! You're in! Click on any of the features and enjoy!
So, is the future bright for LooksRare? Read the next section to know what I think.
---
5. What Does The Future Hold For LooksRare?
I believe the future is bright for this platform because it is community-focused.
Unlike most NFT marketplaces where the bulk of the revenue goes to the founders, LooksRare is fashioned to reward participants.
When they trade, list, or stake LOOKS tokens on the platform, users are rewarded with LOOKS tokens which they can trade for other crypto or re-stake for more rewards.
Also, the platform receives payment in WETH which is more versatile than ETH.
Another feature that will make this platform scale is its low fees.
Others charge up to 2.5% and above but LooksRare charges a flat fee of 2%.
Additionally, the platform is user-friendly, and it allows users to transact directly from common wallets like MetaMask.
They can customize their profiles, and buy/sell single NFTs or entire collections.
Plus, NFTs are either offered at fixed prices, or users can bid for them.
Moreover, LooksRare did so well in a short time that it made the news for overtaking the most visited NFT marketplace (OpenSea) by trading volume.
Furthermore, the LOOKS token is promising too. It did over 600% in the first month of launch.
Nevertheless, do due diligence before investing in this project.
Let's answer some questions and then we can wrap up this post.
---
6. FAQs
Is LooksRare better than OpenSea?
Not necessarily.
LooksRare offers a cheaper and more friendly trading experience than OpenSea. 
However, OpenSea has developed its product over several years to gain more than 95% of the market share.
Although LooksRare airdropped its tokens to OpenSea users when it started, OpenSea didn't lose to LooksRare.
Moreover, OpenSea does not have a native coin but LooksRare users receive LOOKS tokens as a reward for participating in the network.
Both platforms currently take turns in occupy the top position for NFT marketplaces.
So, depending on what matters more to you, you can trade on either or both platforms. 😉
How do I stake LOOKS?
It is very easy:
i. Go to the LooksRare rewards page
ii. Connect your wallet
iii. Enter how many LOOKS you want to stake and hit the "Stake" button.
---
Let's help you out!
If you want to learn how to trade cryptocurrencies profitably, we developed a perfect course to help you master Cryptocurrency Trading.
Go to www.ctmastery.com to enroll.
You can also join our Telegram community at https://t.me/ctmastery for more information.
---
7. Conclusion
We have now come to the end of this review. I hope it was worth your time.
LooksRare offers a user-friendly and affordable marketplace for the trading of NFTs.
So, tell me, will you start using this platform? Perhaps you already are, would you recommend it to others?
Let me have your responses in the comments section right away.
Also, share this post with your friends. Thank you!
---
For your reading pleasure…