In this article, I'll introduce you to Satoshi Island, a crypto paradise that may change your life forever.
One of the most relevant use cases of NFTs is land ownership and sharing.
Interestingly, land rights on Satoshi Island will be minted in the form of NFTs.
As of press time (03/08/2022), over 50,000 individuals have applied to live here.
That is super exciting! And I am sure you don't want to miss out on this beautiful 32 million-square-foot island.
Keep reading this article to the end and I'll show you how to get onboard.
---
Post Summary
Click on any item above to read its details immediately.
Let's go!
---
1. What Is Satoshi Island?
Satoshi island is an island located in Vanuatu, between Australia and Fiji, that is currently being transformed into an island for crypto lovers to thrive.
It is owned by Satoshi Island Holdings Limited and the goal is to become "the crypto capital of the world."
No doubt, the name of the Island was inspired by Satoshi Nakamoto, the Pseudonymous founder of Bitcoin.
Impressively, the planning and development of Satoshi Island are provided by the world-renowned architectural firm, James Law Cybertecture.
The firm is building Module living units that can be positioned and combined in any way the owner wants. (Like the one in the image above)
Modules are built off-island and shipped to Vanuatu, and when they placed into position, island residents can officially move in. Wow!
Satoshi Island is a crypto paradise where citizens will enjoy pristine waters, year-round sunlight, modular homes, and decentralized democracy.
Moreover, Satoshi Island has the backing of the Vanuatu Prime Minister and Minister Of Finance.
It feels good to see a land-based NFT project that is not just on the Metaverse. (LOL)
This is something we can hold. Talk about access to real-world assets!
Furthermore, holders of Satoshi Island Citizenship NFTs will be able to live on the island and enjoy voting rights, zero tax on personal /corporate income, early access to mints, airdrops, and much more.
Also, you can convert your NFTs to NFPT, i.e Non-fungible Property Token, with which you can buy properties on the island.
According to the Satoshi island roadmap, holders of its NFTs will be able to live in their modular homes on the Island by the 2nd quarter of 2023.
Therefore, owning an NFT gives you access to a piece of land on the island
Amazing!
Keep reading to see how to get an NFT!
---
2. How To Get Satoshi Island NFTs
It's not difficult really and if you already have a TGLP subscription then you stand a better chance of getting in early.
TGLP is the launchpad of TENSET, the popular ETF 2.0 project. We have reviewed this platform in the past. Feel free to check it out.
There are two kinds of sales that have been scheduled for Satoshi Island on TGLP.
The first is a token sale which will be a fair share for all TGLP subscribers before the remaining tokens will be offered to the public on a First-Come-First-Serve (FCFS) basis.
This will last from 8th to 10th August 2022.
Secondly, there will be NFT sales which will be open to TGLP subscribers and later to the public on a FCFS basis as well.
This one will last from 11th to 14th August 2022.
I don't have any information on the coin's tokenomics yet but I know that you can make purchases with the BNB token.
Thus, you want to get your funds ready and probably bookmark the TGLP page on your browser in order not to miss this opportunity.
Now, is Satoshi Island a good investment?
Find out what I think in the next section.
---
3. Is Satoshi Island A Good Investment?
I have a few reasons to believe that this project will do well. They are:
First, it is launching its token on TGLP.
The previous 4 tokens that launched on this pad have done over 58,000% combined and that shows a promising future for Satoshi Island.
Secondly, I found that the team behind this project is credible.
For example, the CEO of the architectural firm in this project, James Law, is known for his expertise in reproducing nature in his structures.
And he seems excited about this project 👇
"Living, working, and visiting Satoshi Island will be an experience like no other. The tech industry has Silicon Valley, the entertainment industry has Los Angeles and soon the crypto community will have its own mecca"

James Law, principal of James Law Cybertecture and chief architect of Satoshi Island.
I doubt he would put his integrity on the line if Satoshi wasn't the real deal.
Additionally, the roadmap of the project looks feasible.
We're presently in the 3rd quarter of 2023 and it is about to launch its token which is according to plan.
Also, Satoshi Island will be built with sustainability in mind as the island's power systems will utilize renewable energy methods.
This means that it will not stop at being a crypto paradise but it will be environment-friendly as well.
Again, this project is a practical use of NFTs which means that land ownership will be secured by blockchain technology. Superb!
Furthermore, Satoshi island is located in a country that is crypto-friendly.
As far back as 2016, farmland was being sold in Vanuatu for Bitcoin (BTC). Incredible!
Nevertheless, this is no financial advice.
Remember to do due diligence before investing in this project.
After all, citizenship on Satoshi island is not cheap, it cost about $130,000. 😜
---
Learn Crypto Trading!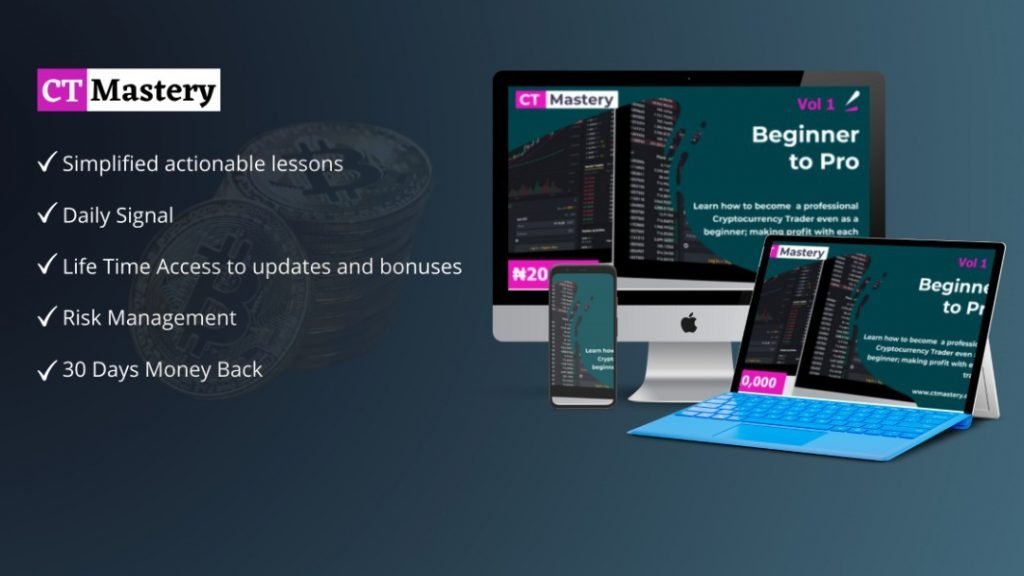 To help you trade crypto profitably and curb your risks, we curated the perfect course for you.
Go to www.ctmastery.com to enroll in our Cryptocurrency Trading course and thank me later.
You can also join our Telegram community at https://t.me/ctmastery.
---
4. Conclusion
Novel ventures involving NFTs always come with inherent risks, including that of never materializing.
Earlier this year, a similar venture Cryptoland—a 'tropical haven for cryptocurrency enthusiasts' failed to secure a Fiji resort in a $12 million deal that fell apart. Oops!
Hopefully, that will not be the case of satoshi island and investors will get to live in their module homes by 2023.
We have now come to the end of this article. I hope you enjoyed it.
So, what do you think about Satoshi Island and its NFT land titles? Tell me in the comments section right away.
Also, share this article with your friends. Thank you!
---
5. Update: How To Buy STC Coin
Guess what, guys? Satoshi coin (STC) has been listed on the OKX exchange. 💃
If you missed out on the Public sale, here's a good chance for you to lay hands on this gem coin.
Follow these simple steps:
i. Log into your OKX account. Don't have one? Create yours using my referral link.
ii. Next, click on "Trade" from the top menu and select "Basic Trading"
iii. Type STC in the market search button and select one of the two options.
iv. Then you scroll down and enter the amount you need. Hit "Buy STC"
iv. That's all, your wallet will be credited. 👍
*And if you prefer, you can also buy STC from Bitget or Huobi exchanges.
Interestingly, experts predict that STC coin will do 100X because:
a. It sold out quickly in the public sale even with the bear market; over $19.6 million was raised from 8.4 million STC tokens and 4,000 land NFTs. Cool!
b. Before STC, the four coins that launched on TGLP – KNG, HERO, DOME, and FAME did 18X, 168X, 94X, and 300X respectively at their ATH.
c. Thirdly, STC's first listing was on OKX, a tier 1 exchange that ranks #4 in the Derivatives markets.
So, will you be buying STC? Tell me in the comments section right away.
Don't forget to share this good news with your friends, cheers!