This post is a detailed review of Paxos, a fintech solution provider.
Paxos is popular in the crypto space because it gives customers access to real gold.
Not just that, it enables companies to offer crypto-based products.
Keep reading to see how to get your gold and learn about other services of the company.
---
Post Summary
Click on any item above to read its details immediately.
---
1. What Is Paxos?
Paxos (short for Paxos Trust Company) is a regulated blockchain infrastructure.
It is designed to tokenize, custody, trade, and settle assets for enterprise clients.
Charles Cascarilla co-founded the company in 2012 as itBit (a Bitcoin exchange).
The name was changed in 2015 to accommodate other services.
It is based in New York with two offices in London and Singapore.
Paxos enables financial institutions to offer their users crypto-based products.
Also, it provides settlement solutions for securities and commodities.
Already, Global enterprises like PayPal, Credit Suisse, Societe Generale, use Paxos.
Superb!
Next, we'll see the different services offered by the company.
Keep reading!
---
2. Products And Services Offered By Paxos
a. Crypto brokerage
Interested platforms can partner with Paxos to provide crypto features to their users.
Needless to say, many folks prefer to make payments in crypto these days.
Accepting crypto payments will also attract new customers.
Using this service, Paxos enables you to add crypto features to your business and expand your market reach.
b. Stablecoin Creation
Paxos creates native stablecoins for platforms that need them.
Stablecoins facilitate instant and low transactions.
Talk about having your branded digital dollar. (Sweet!)
Did you know? Paxos created Binance's BUSD.
Cool, right?
c. itBit Exchange
As mentioned, itBit is a regulated bitcoin exchange that is run by Paxos.
It is popular for high liquidity and low fees.
Also, it supports trading for both individuals and institutions.
Supported currencies include BTC, ETH, BCH, LTC, XLM, USD, and EUR.
Additionally, itBit offers trading APIs for automated trading.
To use itBit, visit https://account.paxos.com to create an account.
Note that you will be required to complete KYC.
d. Securities Settlement
Via this service, Paxos provides all the institutional and technical arrangements required for the settlement of securities trades and the safekeeping of securities.
It combines a hybrid settlement model, improved margin, real-time multilateral netting, and innovative scalable technology to meet clients' needs.
Learn more here.
e. Commodities Settlement
Here, Paxos provides a market for the smooth transfer of cash and precious metals.
It provides a simultaneous settlement for the OTC commodities market and post-trades.
Get more info here.
Moving on, we'll see the tokens owned by this company.
Tag along!
---
3. Paxos Tokens
a. USDP
Pax Dollar (USDP) is the native stablecoin of Paxos.
Formerly, it was called Paxos Standard (PAX).
USDP is pegged to the dollar.
The New York State Department of Financial Services regulates the coin.
Also, the coin's reserves are held in cash and cash equivalents.
Therefore, holders can redeem their USDP at any time.
Simply, they send it to an address controlled by Paxos that will destroy the tokens and transfer fiat currency to their bank accounts.
Additionally, the coin is an ERC-20 token.
Thus, you will find it on crypto exchanges.
Most external wallets support the coin too.
You can buy USDP from these exchanges: Binance, Coinbase, Uniswap, Hotbit, Crex24, AscendEx, etc.
b. PAXG
PAX Gold (PAXG) is a digital token that is backed by real gold.
1 PAXG is equivalent to 31.1g of a 400 oz London Good Delivery gold bar.
Paxos Trust Company holds the physical gold in custody.
Also, it is stored in Brink's vaults.
Furthermore, PAXG is an ERC-20 token and thus, secured by the Ethereum blockchain.
It is available on the following exchanges: Binance, FTX, Kraken, Uniswap, HitBTC, Crypto.com, CEX.IO, etc.
Next, we'll see how to use Paxos.
Read on!

---
4. How To Get Started On Paxos
It's easy👇
i. Visit https://account.paxos.com/signup and click on 'Open Account.'
Then input an email address and set your password.
Nb: if you can't access the registration link, try connecting to a VPN.
ii. Click on the link sent to your email to continue your registration.
Then set up multifactor verification to secure your account.
iii. Next, complete the fields and provide the required documents to verify your account.
Find the list of required documents here.
iv. After verifying your account, go ahead and opt for your preferred service.
Enjoy!
Let's answer a few questions and then we can call this post a wrap.
---
5. FAQs
I can't find my country on the dropdown menu during account registration. What should I do?
It means your country is not supported by Paxos.
Sadly, the company appears to be tailored to the US territory.
However, you can still benefit from their products.
You can buy USDP or PAXG from the available exchanges and add them to your portfolio.
Is Paxos a safe platform?
I believe it is.
Firstly, it is regulated by the New York State Department of Financial Services.
Therefore, users can recover their funds if something goes wrong.
Plus, it holds users' funds in cold storage.
Moreover, the tokens owned by the platform are backed by real-world assets.
Furthermore, Paxos has more than $500 million in total funding from about 22 investors.
So cool!
What currencies are supported by the Crypto Brokerage Service?
BTC, ETH, BCH, LTC, and PAXG.
---
Hey!!!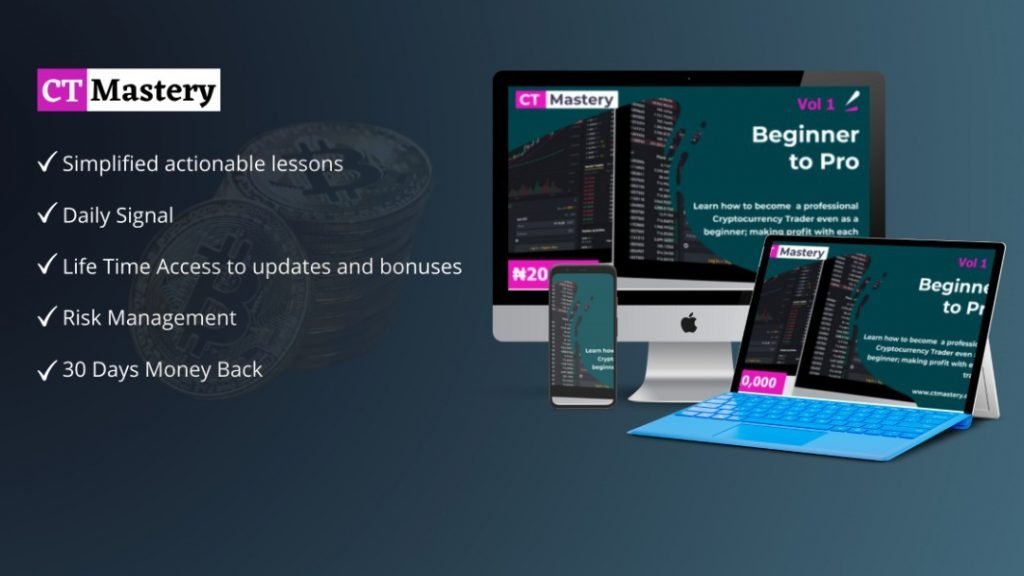 ---
6. Conclusion
This is where we'll draw the drapes in our discussion on Paxos. I hope you enjoyed the read.
This company provides needed financial services including crypto brokerage, securities settlement, cryptocurrency exchange, etc. for both individuals and institutions.
Now, tell me, will you create an account with Paxos?
Perhaps you already did, what has been your experience?
Tell me all about it in the comments section. 😉
I'd also love to know if you own any USDP or PAXG.
Don' forget to share this post with your friends. Thank you!

---
Interesting picks for you…