Today, I will let you in on all you need to know about GST and GMT, STEPN's tokens.
STEPN is a blockchain-based move-to-earn app. In my last post, I explained how it works and how to make money playing it.
STEPN has 2 native tokens, which are GST and GMT.
Impressively, these coins have performed spectacularly since their listing.
Do you care to learn about these coins' fundamentals and whether you should invest in them? Read this article to the end.
---
Post Summary
This is what I will cover:
---
1. GST Token Explained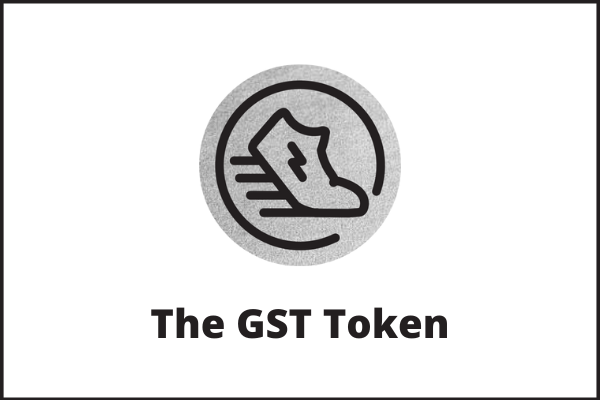 GST stands for Green Satoshi Token.
It is the in-game token that players earn playing STEPN.
Furthermore, it has an unlimited supply.
But, a total of 60,000,000 GST tokens were created at the start of the project.
Half of it was minted in SPL and the other half in BEP20.
| | |
| --- | --- |
| Token Version | Supply |
| SPL | 30,000,000 GST |
| BEP20 | 30,000,000 GST |
The coin was further allocated as follows:
40 million GST tokens for liquidity:
20,000,000 GST (SPL) and 20,000,000 GST (BEP20) were used to add liquidity on Orca, Raydium, and Pancakeswap.
20 million GST tokens for cross-chain function:
10,000,000 GST (SPL) and 10,000,000 GST (BEP20) were locked to achieve a cross-chain between Solana and Binance Smart Chain.
Use Cases Of GST
1. Gaming Incentive
GST is used as an incentive to reward users of the STEPN app.
To earn this reward, a user must purchase STEPN's NFT sneaker and burn some energy by moving around (as explained in this article).
Each sneaker can be upgraded from level 0 to level 30.
Also, STEPN has different gaming modes: Solo, Marathon, and Background mode.
Players who have levels 0 to 29 sneakers can earn the GST token by successfully playing either Solo or Background mode.
Furthermore, STEPN has 4 different types of sneakers.
The GST reward according to sneaker type can be seen in the table below.
| | |
| --- | --- |
| Sneaker Type | GST Reward |
| Walker | 4 GST / 1 Energy spent |
| Jogger | 5 GST / 1 Energy spent |
| Runner | 6 GST / 1 Energy spent |
| Trainer | 4 – 6.25 GST / 1 Energy spent |
Impressively, a player can earn a maximum of 300 GST tokens per day if he upgrades his sneakers to a certain level.
PS: Energy is needed to earn the GST and it is one of the features in the game.
Every 1 Energy spent equals 5 minutes of move-to-earn.
Players will immediately stop earning GST when their energy depletes.
2. In-game Actions
Players spend a small amount of GST to open a mystery box in the game.
Also, the GST token is burned to perform the following in-game actions:
Repair or level up sneaker
Unlocking socket and upgrade gems
Although the GST is inflationary by design, this frequent burning also makes it deflationary.
At the time of writing (May 2022), GST is valued at over $4 per unit, with over a $14 million market cap. (Info from Coinmarketcap).
---
2. Overview Of The GMT Token
The GMT (Green Metaverse Token) exists as a Bep-20 and SLP token.
It was created for the following use-cases:
Governance
Staking
In-game token
At the time of writing, GMT majorly serves as STEPN's in-game token.
How to earn GMT tokens on STEPN
Interestingly, while playing the STEPN, players can earn GMT tokens.
But, there is a condition: the players must have a level 30 sneaker and at least three energy.
Furthermore, GMT earnings are distributed randomly; the more users earn GMT at a given time, the rarer GMT earnings become.
Another way to earn GMT on STEPN is by subscribing to the Schadenfreude Pools, but this is still under development.
GMT Allocation
GMT has a fixed supply of 6,000,000,000 tokens.
This supply was distributed fairly, and only 24.9% was allocated to the STEPN game.
Also, GMT has a long vesting period that will end in 2030; 10% of its supply is now in circulation, according to CMC.
The total supply of GMT is expected to reduce in the future.
And this is because players need to burn a certain number of GMT tokens to perform the following functions in the game:
Upgrade their sneakers and gems to level 5 and other higher levels
Mint sneakers
Increase their daily GST earning cap.
This ultimately makes GMT a deflationary token.
At the time of writing, the price of GMT is $1.96, and the market cap is over $1 billion.
The GST and the GMT tokens are now traded on multiple exchanges. Check out the top 5 below!
---
3. Top Crypto Exchanges To Buy/Sell GST And GMT
They include:
a. Binance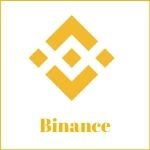 Binance was founded in 2014 by Changpeng Zhao.
It is the biggest exchange in the world with over 13 million users.
Currently (May 2022), Binance has listed the GMT token for trading and staking, but it is yet to list the GST token.
Additionally, the exchange has more trading pairs for GMT compared to other exchanges. GMT can be traded against the following currencies:
USDT, BUSD, BTC, BNB
ETH, EUR, TRY, GBP, AUD
b. Huobi
Huobi is one of the oldest crypto exchanges founded by Leon in 2013.
It is a reputable exchange and supports a plethora of cryptocurrencies.
Huobi supports both GST and GMT trading.
GST and GMT are traded against USDT on Huobi.
c. Gate.io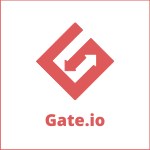 Gate.io is a trading platform that was founded in 2013 and is run by Gate Tech. Inc.
Users can trade spots and futures seamlessly on this exchange.
And it supports up to 500 coins, including BTC, DAI, ETH, etc.
GST and GMT are traded against USDT on Gate.io.
d. Bybit
Bybit was founded in Singapore by Ben Zhuo in 2014.
It is one of the famous go-to platforms used by professional traders.
The exchange is a renowned crypto derivative platform with billions of dollars in 24-hrs volume trading records.
GST and GMT are traded against USDT on Bybit.
e. Bitget
Bitget is one of the world's largest crypto-derivatives exchanges founded in 2018.
It supports multiple crypto trading pairs and the option to buy crypto with over 20 fiats.
Bitget has one of the lowest fees and offers a range of products including spots, derivatives, copy trading, buy crypto, etc.
GST and GMT are traded against USDT on Bitget.
Below are the wallets to store these two cryptocurrencies. Keep reading!
---
4. Best Wallets To Store GST And GMT
a. STEPN Wallet
This is the built-in non-custodial wallet on the STEPN app.
It supports two blockchains: Binance Smart Chain and Solana.
This simply means that it allows you to store both BEP-20 and SPL versions of GST and GMT tokens.
Furthermore, it also supports the option of "token swap", allowing you to trade your tokens directly without moving them out of your wallet.
b. MetaMask
MetaMask is a cryptocurrency wallet designed specifically for the Ethereum Blockchain.
However, Metamask also supports multiple blockchains, including Solana and BSC.
Once configured, you can use it to store both the SPL and the BEP-20 versions of GMT and GST.
Learn how to use Metamask by reading our Metamask review.
c. Trust Wallet
Trust is a multi-crypto mobile wallet that is non-custodial.
It supports over 40 blockchains, and over a million cryptocurrencies.
With the Trust Wallet, you can send and receive tokens seamlessly.
BEP-20 and SPL versions of GST and GMT tokens can be stored in the Trust wallet.
d. Math Wallet
Math is one of the easy-to-use, and secure wallets to store STEPN tokens.
It is a non-custodial multi-crypto wallet with over 30 different blockchains supported.
It is available via a mobile app, a web wallet, a browser extension, and a hardware wallet.
You can store BEP-20 and SPL versions of GMT and GST tokens in Mathwallet.
e. Phantom Wallet
Phantom is a Solana-based wallet; it supports all Solana-based cryptos, NFTs and Dapps.
It is a non-custodial wallet and it is available as a browser extension for Chrome and on App Store for mobile.
You can use Phantom to store the SPL version of GST and GMT tokens.
---
5. Are These Tokens Good Investments?
The GST token and the GMT token have seen a pretty bull run recently (Q2 of 2022).
Let me start with the GMT token.
GMT quickly became one of the most popular coins soon after its listing on the Binance exchange at the price of $0.13298.
Impressively, this coin increased by 1,230% immediately after its listing and subsequently by over 45000% in just 2 months.
This means that an early investor would have profited almost $45,000 from this coin if he invested $100 earlier.
Also, information on Coinmarketcap shows that GMT has an ROI of 15792.06%. Woah, that's a crazy return!
In fact, GMT is so popular that it once exceeded the trading volumes of Bitcoin on March 30th.
Although the price of GMT has now plummeted to a price of $1+, it is still on the list of top 100 coins by CMC and early investors are still in profit.
Now, over to the GST.
The price of this token increased from around $3.4 in March to $9.03 in April. Impressive.
However, this coin is now down in May, and it is trading at roughly $4 at the time of writing.
Should you invest in these coins?
STEPN is a solid project, and some investors have made money investing in its tokens, GMT and GST.
However, I can't predict whether or not they will turn out to be a profitable investment for you.
If you want to invest, keep in mind that the crypto market is extremely unpredictable.
You should only invest the money that you can afford to lose.
---
Ps: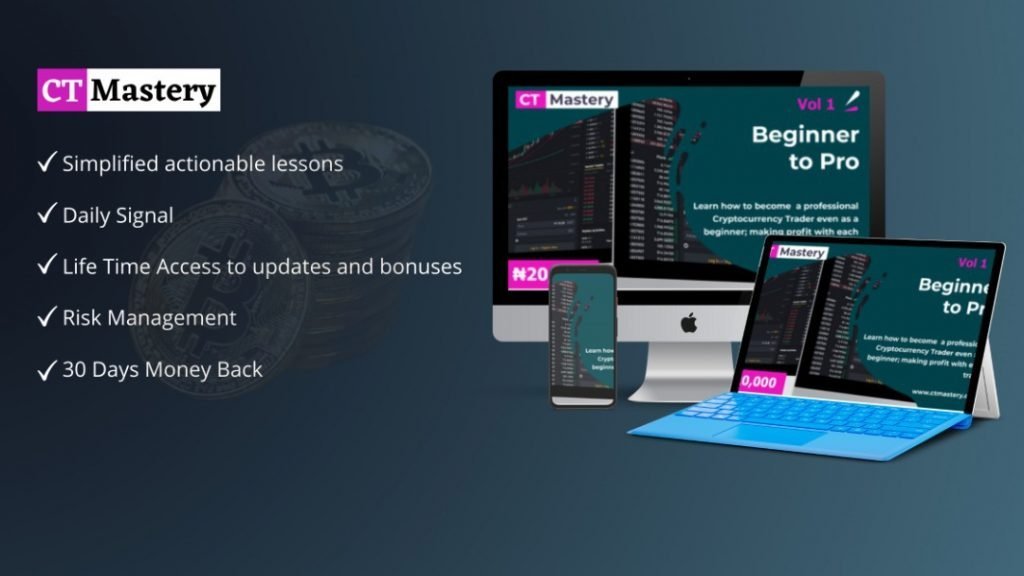 If you want to learn how to trade cryptocurrencies profitably, we developed a perfect course to help you master Cryptocurrency Trading.
Go to www.ctmastery.com to enroll.
You can also join our Telegram community at https://t.me/ctmastery for more information.
---
6. Conclusion
This is the end of this review. I hope you enjoyed it.
Gaming tokens are currently all the rage in the crypto world.
The GMT and GST tokens stand out because of their:
Tokenomics
Parent company, STEPN, is a world-changing project.
Fair performance in the market
Now, over to you, let me have your thoughts in the comment box.
What do you think about the GST and GMT token?
What is your prediction for these tokens?
Please share this post with your friends by clicking on the social media icons below.
Thanks for reading! Until we meet again on the flip side, cheers!
---
Also read: