In this post, I'll show you how to convert dollar to naira using crypto.
Unsurprisingly, many Nigerians have dollars in stock.
But dollars are not used for the majority of the transactions in Nigeria.
And the financial system of the country does not make the conversion of dollars to naira easy.
If you have been a victim of that hassle, cryptocurrency has come to your rescue.
You only need to take 3 steps to convert your dollar to naira.
Are you ready? Let's get started!
---
3 Steps To Convert Dollar To Naira Using Crypto
This video is a comprehensive tutorial of the steps above. I also explained them afterward.👇
Let's roll…
---
Step 1: Buy Crypto On Crypto.com Using Dollar MasterCard
The first step on how to convert dollar to naira is to buy crypto from an exchange like Crypto.com with an excellent card service.
You will need to have an account with the exchange to carry out the transaction.
If you don't have an account with Crypto.com, create one using our affiliate link.
That way, both parties will earn $25. I'm sure you like the sound of that😉
Also, you will need a domiciliary account with a Dollar Card (MasterCard or Visa).
That said, follow these steps to buy crypto:
i. Sign into your Crypto.com account
ii. Click on 'Trade' then on 'Buy'
iii. Select crypto from the list, say, Ripple (XRP)
iv. Enter the amount of XRP that you wish to buy and hit 'Add Card'. Then input your card details and select 'Add card' again.
v. Next, select 'Buy XRP'.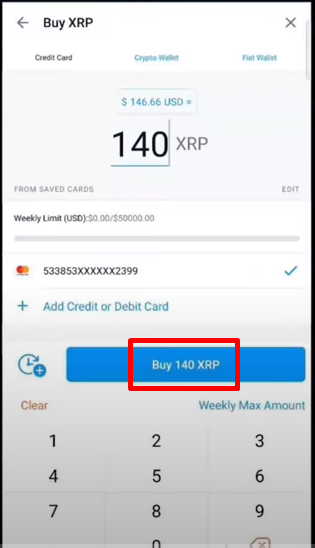 vi. Select how you want to receive OTP and then enter the OTP sent to you. Then confirm your purchase.
vii. You'll be notified of a successful transaction.
The next thing is to transfer the crypto to your OKEx account.
Keep reading to learn how!
---
Step 2: Send The Crypto To OKEx
Secondly, on how to convert dollar to naira, you will send the crypto you bought earlier to OKEx.
Again, you'll need an account with the exchange. Don't have one? No problems!
Simply sign up with our affiliate link. It gives you a chance to win $30. Huge!
Follow these steps to send crypto to OKEx:
i. Return to the Crypto.com homepage. This time, select 'Transfer'
ii. Then choose the following options consecutively: Withdraw>Crypto>External wallet>'+' sign>Wallet address
See images below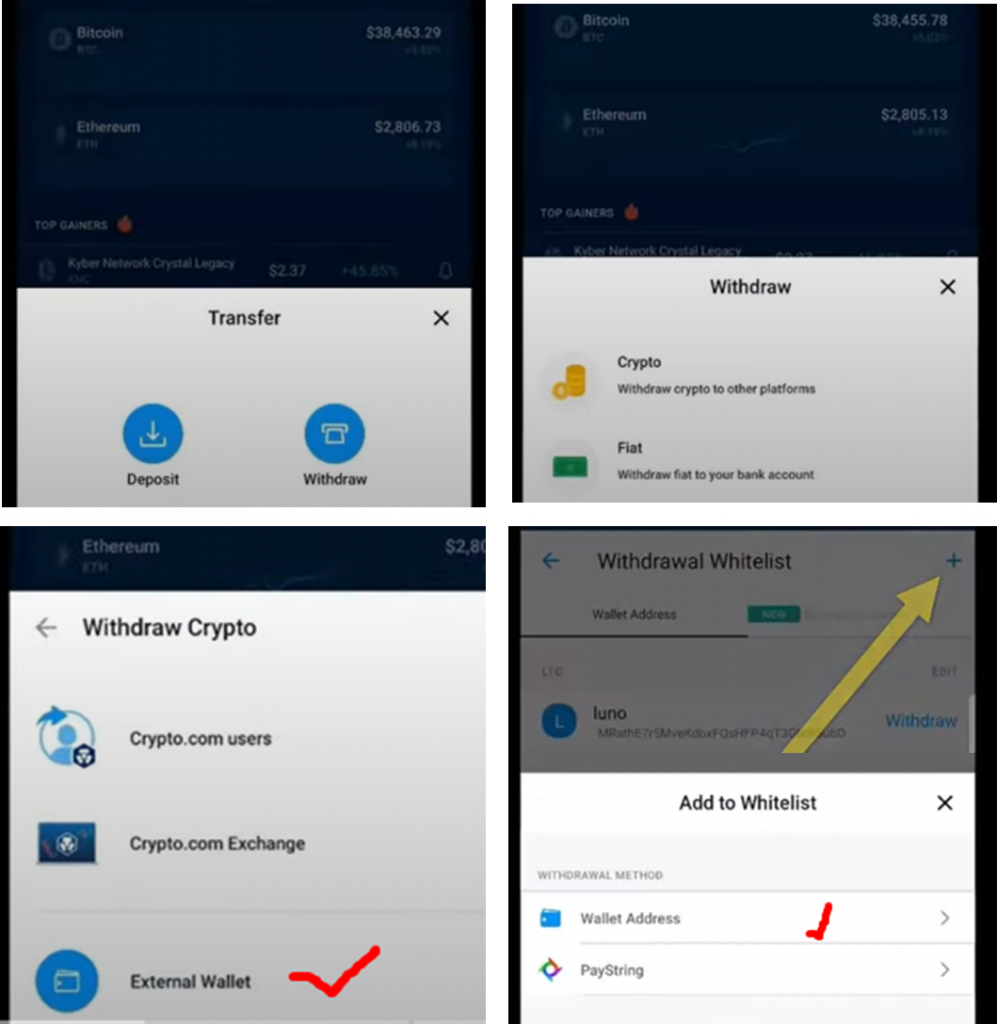 iii. At this point, you'll need to go to OKEx to copy the address and tag number needed to complete the transaction.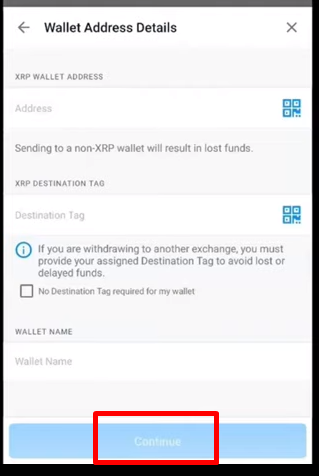 iv. Sign in to your OKEx account and select 'Assets' from the top menu and then 'My assets'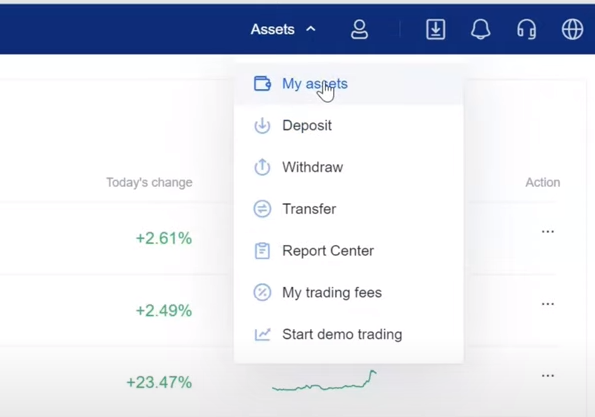 v. Select 'Funding Account' and search for XRP. Click on the 3 dots by the right and select 'Deposit'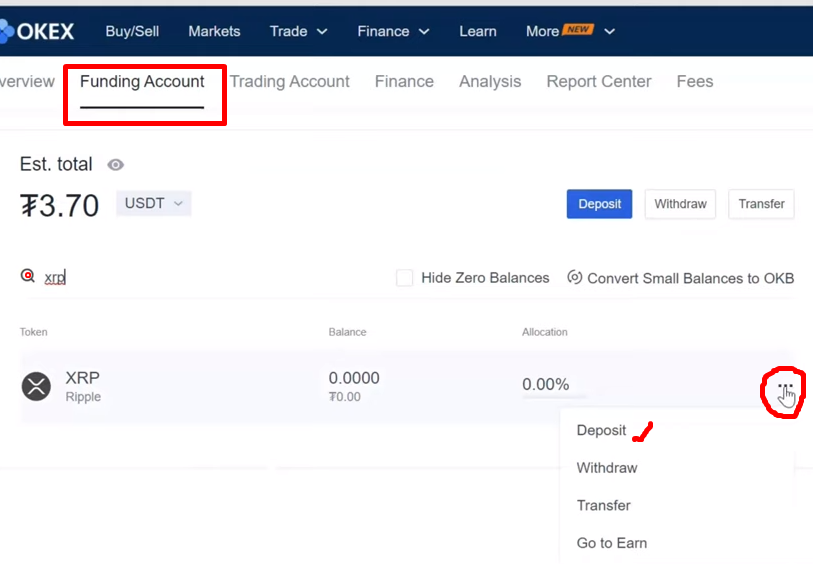 vi. Now, copy the address and the tag number and paste them into the empty fields in Crypto.com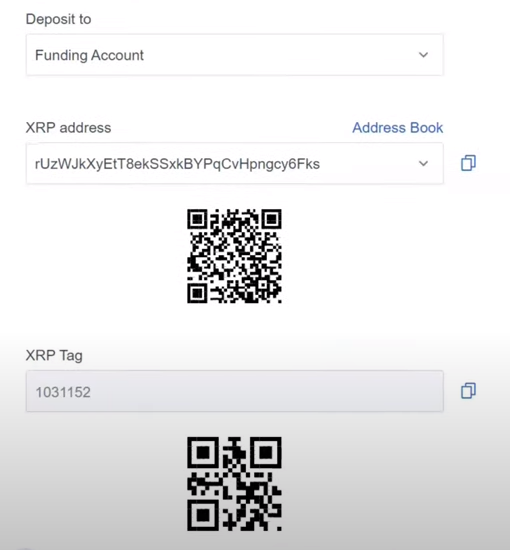 viii. You'll be required to confirm the transaction via email. Then hit 'Confirm Wallet Address'
ix. Next, select 'Withdraw' and input the amount of 'XRP' that you want to send, and hit 'Withdraw' again.
x. You'll be notified of a successful transaction
The last but not least, let's convert our crypto to naira.
Tag along!
---
Step 3: Sell The Crypto In OKEx P2P And Get Paid In Naira
Lastly, on how to convert from dollar to naira, you'll sell the crypto that you just received into your OKEx account in the P2P platform.
How to:
i. Log into your OKEx account and select 'Funding Account'. Find XRP to confirm the amount you sent.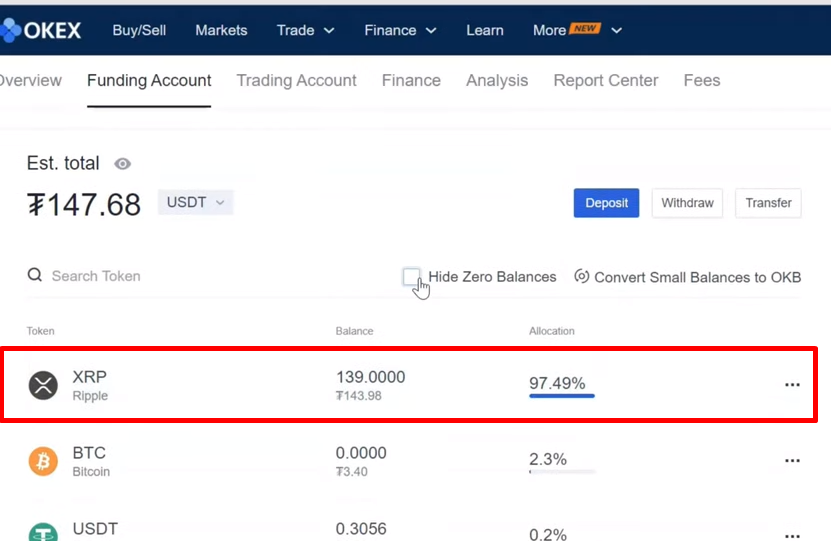 ii. Next, you select 'Buy/Sell' from the top menu
Notice that the P2P trade allows you to sell only BTC, ETH, and USDT.
So, you'll need to convert your XRP to one of those coins to achieve your goal.
iii. Select 'Assets' and 'My assets'. Then 'Transfer'
v. Next you select XRP and transfer it to your Trading account. Hit 'Confirm'
vi. Now, click on 'Trade' from the top menu and select 'Basic Trading'
vii. Select the 'XRP/USDT' market. Input the amount you want to sell and hit 'Sell'
vii. Confirm your order.
Now that you have USDT, follow the same transfer steps as earlier to move it to your Funding Account.
Moving on, let's convert the USDT to naira:
i. Go back to the P2P trade from the 'Buy/Sell' menu. Opt to sell USDT
ii. Next you select a peer. Then fill in the USDT amount, preferred Receiving method, then hit 'Sell USDT'.
iii. Input your funding password and hit 'Continue'
iv. Wait to receive the payment in your naira account.
v. Once you do, hit 'release crypto'
Good job!
So, is converting dollar to naira using crypto a better option?
I think it is. The picture below shows the summary of converting dollar to naira using crypto and via the traditional way.
Check it out:
You can see that using crypto provided a little less than the traditional method which is negligible since you're doing it from the comfort of your home. Cheers!
---
Meanwhile…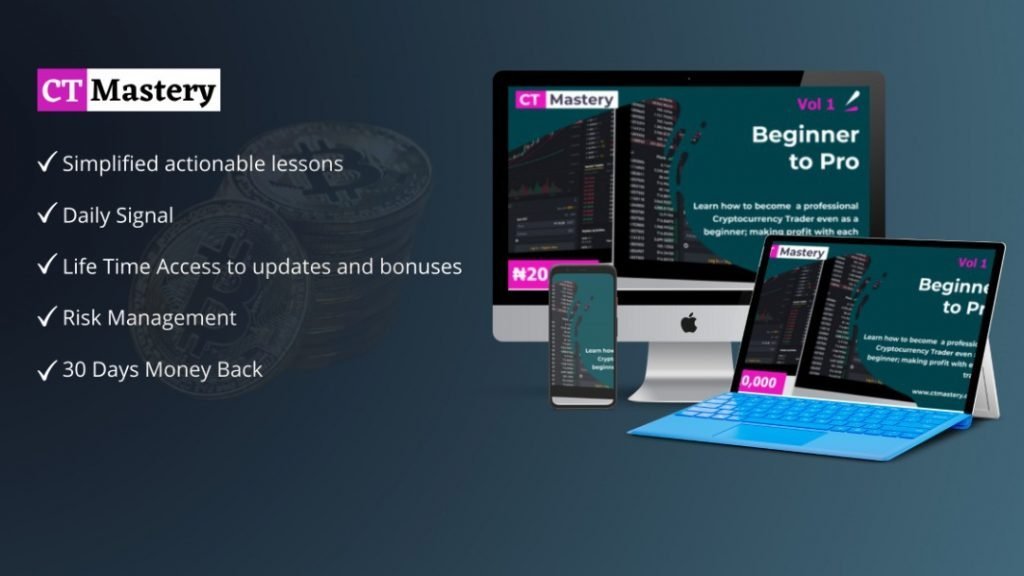 If you want to learn how to trade cryptocurrencies profitably, then enroll in our Crypto Trading Mastery Course by going to www.ctmastery.com.
You can also join our Telegram community at https://t.me/ctmastery
---
Conclusion
Converting dollars to naira is easy and convenient using crypto.
Earlier, I showed you how to do that with 3 major steps: buying crypto with Dollar MasterCard from Crypto.com, sending it to OKEx, and selling it for naira.
We have now come to the end of our discussion on how to convert dollar to naira. I hope you enjoyed the read.
I'd love to know, would you try converting dollar to naira using crypto?
Or, do you have another easy method to achieve the same goal?
Tell me in the comments section right now.
Also, share this post with your friends, thank you!
---
Don't miss…