Let's talk about "Move-to-Earn," which is currently the hottest crypto trend.
Move-to-earn is a new crypto gaming concept where players earn tokens simply by moving their bodies. Interesting!
In this post, I am going to walk you through the top 10 move-to-earn projects that are about to explode.
If you wish to invest in move-to-earn, then I bet you would love to go through this list with me.
---
Post Summary
I'll go over the following:
Enjoy!
---
(A) The Top 10 Move-to-Earn Projects
Project
Coin(s)
Supply
Marketcap
Where To
Buy?
App
STEPN
GST

GMT
Unlimited

6 Billion
$10,442,591

$815,717,808
Binance

Bybit
Available on
iOS and
Android
Genopets
GENE
100 Million
$48,352,251
Bybit,
FTX
in progress
DOSE
DOSE
5 Billion
$1,934,742
Huobi,
Gate.io
Check Post
STEP App
FITFI
5 Billion
$51,663,689
Kucoin,
OKX
in progress
Calo
CALO

FIT
500 Million

Unlimited
$8,197,861

$5,255,600
Pancake
Swap
Available on
iOS and
Android
Sweatcoin
SWEAT
Unlimited
–
–
Available on
iOS and
Android
Dotmoovs
MOOVS
1 billion
$7,446,742
Gate.io,
BitMart
Available on
iOS and
Android
Digital Fitness
DEFIT
50 Million
$2,397,366
Probit,
MEXC
in progress
Wirtual
WIRTUAL
1 billion
–

Pancake
Swap
Available on
iOS and
Android
VicMove
VIM
50 Million
$3,267,767
Pancake
Swap
Available on
iOS and
Android
NB:
The links attached to the names of projects will lead you to the section where each one is discussed.
All information in the tables was obtained from Coinmarketcap on May 21, 2022
Move-to-earn is sometimes written as M2E.
The table is arranged in no particular order.
1. STEPN
STEPN is an app that connects players to Web3 and rewards them for moving around; jogging, running, and walking.
It is built on the Solana and Binance Smart Chain network.
The creators of STEPN are Jerry Huang (a gaming expert) and Yawn Rong (a blockchain expert).
STEPN uses a dual token model to reward players, which are the GST and GMT tokens.
The GMT token gained over 45,000% in a few months after its first listing on Binance. Amazing!
Furthermore, STEPN has a market cap of over $826 million (i.e. the market cap of GMT and GST combined).
This is far more than the market cap of any other M2E project.
So far, STEPN has been the most popular M2E game. However, there is a barrier to entry.
Firstly, to play the game, you need to enter an activation code which is not so easy to get.
Secondly, you need an NFT sneaker, which you can buy from its marketplace.
As of 5/18/2022, the lowest-priced sneaker costs around 12 SOL (> $600).
This is the full review of STEPN. By clicking👉 here, you will learn more about GST and GMT tokens and why you should invest in them.
2. Genopets
Genopets is another move-to earn project built on the Solana blockchain.
It was co-founded by Benjamin Tse, a guy with over 5 years of experience in the blockchain space.
Genopets is very similar to Pokemon Go and Tamagotchi.
The only difference, however, is that it is a fitness app and players need to move around to earn tokens.
Players must have an NFT pet called Genopet to play this game.
Each player receives a free lower-level pet at the start.
When a player moves around, his movement is converted to energy, which is used to upgrade the level and skill of his pet, as well as earn tokens.
The higher the level and skill of a pet, the more tokens a player can earn. KI and GENE are the native tokens of Genopets.
KI is the utility token that players earn when they play the game (not yet launched).
GENE on the other hand is the governance token and can be staked to earn KI.
At the time of writing, Genopet is the second most popular M2E game but it is still in the Beta version.
However, the GENE token is already trading on a plethora of exchanges and you can buy Genopets on marketplaces like FTX, magiceden.io, etc.
3. DOSE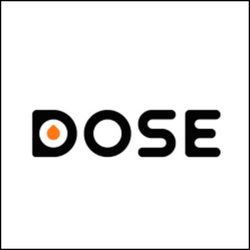 DOSE is an acronym for the chemicals released during exercise. See below:
D – Dopamine
O – Oxytocin
S – Serotonin
E – Endorphin
Now, DOSE is an Ethereum-based token created by the Olivex BVI, a company that is dedicated to creating various move-to-earn apps.
It is the company behind Dustland Runner, 22 Pushups, and Dustland Rider.
22 Pushups – A game where players perform 22 pushups every day to earn rewards. (Available on iOS and Android)
Dustland Runner: In this game, players earn rewards while running. It is the first M2E game to use the zombie game engine. (Available on iOS and Android)
Dustland Rider – Players engage in Sol cycling to claim rewards but it is still under development.
DOSE is the in-game token that is integrated into these games
Players earn it for free by participating in the game and they can use it to upgrade their characters and perform other gaming activities.
4. STEP APP
STEP APP is a move-to-earn project built on the Avalanche network.
The team has an impressive blockchain background (see here), and the CEO, Kirill Volgin, has worked on projects like Tokenry Wallet and zerion.io.
Step App is much more like a direct competitor to STEPN.
On Step APP, players can earn tokens by walking, jogging, and running.
To participate, they need to buy "sneak", an NFT in-game sneaker that can also be staked for more rewards.
The KCAL and FitFI tokens are the native tokens of the Step App.
KCAL is the utility token used to purchase SNEAK and reward players but it hasn't been launched yet.
FITFI, on the other hand, is the governance token. It is traded on a plethora of exchanges.
Although the Step App has not been launched yet, it is popular among crypto folks. Impressively, it has over 4 million pre-registered users.
5. CALO
Calo is another M2E project that rewards users for running, walking, and jogging.
It is very similar to STEPN, only that users do not need an activation code to participate.
To begin playing the game, players must first purchase an in-game sneaker.
They will then be given in-game "stamina," which they must burn by moving around to earn NFTs, game incentives, and tokens.
Speaking of tokens, CALO has two native tokens: CALO and FIT tokens. Both are BEP20 tokens.
CALO is the governance token, while FIT is the in-game currency.
Calo has an existing app (Calo Run), but it is still in the beta phase and not fully functional.
Although it has a roadmap on the website, the team is not following it squarely.
On the bright side, the project's tokens have performed well in the market.
6. Sweatcoin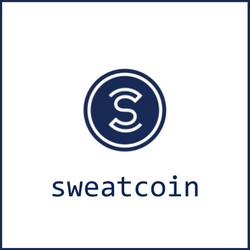 Sweatcoin is the oldest move-to-earn project, having launched in 2016.
It is an app that pays you to walk.
Users are awarded Sweatcoins for every step they take. 1000 steps equal 1 Sweatcoin.
Sweatcoin is a token but not a crypto token. Furthermore, it cannot be cashed out at the moment (5/21/2022).
But it can be used to donate to charity and buy listed products in the app's marketplace.
Sweatcoin was originally created as a traditional app. However, the team is now working on switching to Web3 and launching SWEAT.
SWEAT is the governance token of the Sweatcoin app. Also, it will replace the Sweatcoin that users currently receive as incentives.
After it launches, users can exchange their Sweatcoins for SWEAT tokens and cash them out for real money.
I believe this coin will do exceptionally well when it launches because of its large community. It has over 60 million registered users. Woah!
7. Dotmoovs
Here, we have Dotmoovs, a move-to-earn project on Ethereum and Binance Smart Chain.
Dootmoovs engages players in sporting competition and rewards them for it.
It was founded in 2021. Interestingly, Luís Figo and Ricardo Quaresma, two football legends are Dootmoves' ambassadors.
On Dotmoovs, what players do is challenge other users to play a sport with them either football or dancing.
They can also invest some of their MOOV tokens into the challenge.
After that, they use the Dootmoovs AI recorder to record themselves while performing the activity and upload it.
Each player is read, compared, and scored by the AI.
At the end of the game, players are awarded XMOOV tokens and NFTs, which they can sell on the marketplace.
The MOOV token is the native token of Dotmoovs, while XMOOVE is the in-game currency equivalent to the MOOV token.
8. Digital Fitness (DEFIT)
DEFIT is a move-to-earn token built on the Ethereum and Polygon networks. It is issued by 360Wellness.
360Wellness is an online platform that connects users with professional fitness coaches all around the world for home workouts.
But not just that, it aims to build community-based fitness marketplaces that reward users for keeping fit.
DEFIT is the native token of 360Wellness. It is used to reward users, coaches, investors, and for staking rewards.
360Wellness has a pre-existing mobile app called Garmin (which already has over 700,000 downloads on the Android version).
But it is aiming to launch the 360Wellness and the Digital Fitness apps. These are the two apps that will integrate the DIFIT token.
9. Wirtual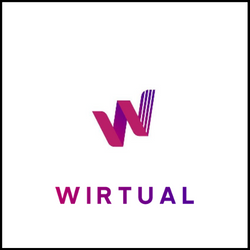 WIRTUAL is a move-to-earn app on the Binance Smart Chain. It launched in March 2020.
Despite being new, the app is used by over 40,000 people in a month.
On Wirtual, users are rewarded for partaking in various fitness challenges such as jogging, walking, cycling, and swimming.
While some of these challenges are free to enter, others require payment.
Additionally, users need to hold the WIRTUAL (the in-game token) to be able to earn rewards.
Each user is assigned to a tier depending on the number of coins they hold.
For example, users in the default tier (users with less than 100 WIRTUAL) can earn up to 0.1 WIRTUAL per day.
While those in the Emerald tier (those with at least 10,000 held WIRTUAL) can earn up to 3 WIRTUALs per day.
Typically, the more tokens you hold, the more rewards you earn by playing the game.
This is great in my opinion since it will increase demand for the WIRTUAL token.
Additionally, the Wirtual app features an NFT marketplace. By owning these NFTs, players can boost their token earnings in the game.
10. VicMove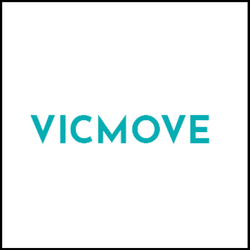 Vicmove is a fitness app that pays you in cryptocurrency and NFTs when you walk, run, or cycle.
Similar to STEPN, to play Vicmove, you need to buy an NFT sneaker.
However, Vicmove is less complicated than STEPN, and it does not require an activation code to get started.
VIM is the native token that you earn for playing Vicmove.
It is a BEP-20 token and it launched in April 2022. Impressively, it increased by over 400% a few days after launch.
Also, it ranks tenth on Coinmarketcap's list of "Top M2E tokens by market cap."
See the section below!
---
(B) Future Of Move-To-Earn|Should You Invest?
The concept of "move-to-earn" is increasing in popularity, and STEPN currently takes the lead.
According to this report, global downloads of fitness and health apps surpassed 2 billion in 2021.
Currently, move-to-earn apps are used by millions of individuals all around the world.
I believe this will hit crazy numbers in the future because, unlike the regular app, people are now getting paid for working out.
For Christ's sake, who wouldn't love this idea?
Moreover, many investors have profited handsomely from move-to-earn projects. This indicates that they are truly profitable.
But here is the caveat: move-to-earn is still in its early stages.
Most of these projects are just copycats that simply want to join the trend.
Again, there is a barrier to entry since most move-to-earn apps require users to purchase NFTs to participate or boost their earnings.
This wouldn't appeal to low-income earners.
Lastly, the price action of these projects' tokens largely determines how profitable players will be in the long run.
To put it simply, players' rewards are highly volatile (this could be good or bad depending on the direction of the market; bull or bear).
Also, since these tokens are earned freely, it means we should expect frequent selling-off of coins from players that are cashing out their profits.
So, my point is, if you want to invest in move-to-earn, keep this golden rule in mind: only invest the money you can afford to lose.
---
Heads Up!!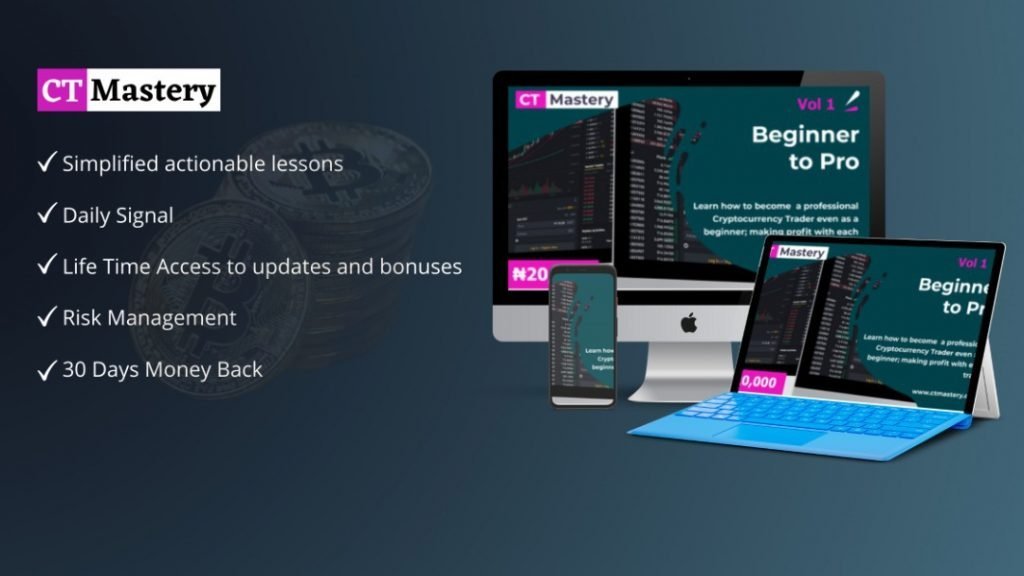 If you want to learn how to trade cryptocurrencies profitably, we developed a perfect course to help you master Cryptocurrency Trading.
Go to www.ctmastery.com to enroll.
You can also join our Telegram community at https://t.me/ctmastery for more information.
---
Conclusion
This is the end of this review. I am sure you had a wonderful time.
Now, I need your response!
Do you love the concept of move-to-earn?
Which of these move-to-earn do you love the most? Which one are you likely to invest in?
Or have you invested in any of them already? Share your thoughts with us.
Which other move-to-earn project would you love to see on the list?
I am waiting for your feedback in the comment section below.
Remember to share the post by clicking on the social media icons below. Cheers!
---
Other Interesting Articles: