You probably opened this page to get an update on Forsage's Metaforce, right?
Well, in this post, I will explain what the Metaforce is, how it works, and how it intends to make its members rich.
Also, by the end of this article, you will be able to tell whether it is a good investment or one that you should avoid.
Read to the end of the post if you want to know everything about Metaforce.
---
Post Summary
This is what I will cover:
Click on the jump links to get to the details right away.
So, let's get into it!
---
1. What Is Metaforce?
Metaforce is an upgrade to the popular Forsage.
If you have followed this blog since 2020, you will know that Forsage is a smart contract investment scheme.
LADO OKHOTNIKOV founded the platform on February 6, 2020, on the Ethereum blockchain and later on several other blockchains.
This guy returned in early 2022 to announce Metaforce, a new smart contract-based investment scheme.
According to him, it will be a replacement for Forsage.
Metaforce is anticipated to feature a metaverse, a web3, an NFT platform, and a native token dubbed FORCE coin. Wow!
It's unclear when Metaforce will be launched. However, its launch will unfold in three phases:
Classic: This is the prelaunch stage of Metaforce. Investors who register during this period get a 50% discount on each investment package. It is the current stage at the time of writing (6/16/2022).
Boost: This is the launch period. The registration fee at this stage will be double that of the classic stage.
Metaforce: This will be the full-fledged release of Metaforce.
The Metaforce was initially slated to launch on the BNB chain. However, it has been changed to the Polygon network.
More information is yet to unfold. Tighten your seat belt and scroll down to the next section.
---
2. This Is How MetaForce Works
Metaforce works according to the following models:
– 12 MLM levels
Metaforce features a 12-level MLM structure.
You can also call it the Metaforce compensation plan.
A member can activate as many levels as he wishes simultaneously.
It means you can activate from level 1 to level 5, or even higher, all at once.
As a matter of fact, new members are encouraged to activate up to level 5 at once to earn more money.
However, the higher the level, the higher the activation price.
Again, the price for each level differs depending on whether you activated them during the (classic or boost period), as shown in the image above.
– S6 and S3
This is the matrix cycler used in Metaforce.
If you recall, Forsage uses two separate Matrices X3 and X4. These two are different programs with different MLM levels.
On the other hand, Metaforce uses S3 and S6 matrices but merges them into the 12-MLM levels discussed above.
Let me explain further…
(i) S6
Levels 1, 2, 4, 5, 7, 8, 10, and 11 are all S6 matrices.
To complete each S6 matrix, you have to recruit six people, two in the first line and four in the second line.
It is possible to recruit just two people in your first line and encourage them to recruit two more people, who will be placed in your second line.
I will explain how to earn from this matrix in a later section.
(ii) S3
The S3 matrix has three open slots and it is integrated into Levels 3, 6, 9, and 12.
You only need to recruit three people in these levels to complete the matrix.
Continue reading!
---
3. How To Invest In Metaforce As A Beginner
For starters, registering for Metaforce has these requirements:
A Polygon-based wallet
USDT on the Polygon network
MATIC tokens
Upline
Downlines
To start with, you need to create a polygon-based wallet like Metamask or Trust wallet.
Secondly, fund it with Polygon-based USDT and some MATIC tokens for network fees.
The reason is that Polygon-based USDT is the current cryptocurrency used within the platform.
Next, register with your upline's link. Your upline is the person that referred you to Metaforce.
At the time of writing, the registration price is 5 USDT (roughly 3000 NGN).
Once this payment is made, it is sent to your upline and activates your first level in the MLM scheme.
As I earlier mentioned, Metaforce has 12 levels of MLM. Each level has a specified number of slots that need to be filled.
To earn from Metaforce, you need to fill these slots with downlines. Downlines are people you bring or refer to the platform.
Note: When FORCE launches, it will become the primary cryptocurrency used on the platform.

This means that the polygon USDT which is currently in use at the time of this post will become obsolete (Check the FAQ section to learn more).
Scroll down and you will learn how to make some cool cash from this matrix.
---
4. How To Make Money From Metaforce
Now to the moment you have been waiting for! You can earn from Metaforce in the following ways:
Referrals
Reactivation
Auto-Upgrade
Registering at the classic Period
– Referrals
This is where the earnings from the S6 and S3 matrices come to play.
How much you earn from your referrals depends on the matrix you are filling in.
If it is an S6 matrix, the payments from referrals in the first two lines are transferred to your upline's wallet.
On the other hand, you receive 100% of the payments from the three referrals in the second line.
The payment from the fourth referral is used to reactivate the already completed level.
Now, it is possible to receive part of the payment from the fourth referral if you turn off the reactivation button. I will explain this later.
In contrast, at the S3 matrix level, you earn 100% payments from the two referrals occupying the first and second slots.
Let's assume you have activated level 3 and filled the slots with three people at the pre-launch stage.
If you recall, Level 3 at the prelaunch stage cost $20.
This means you will earn $20 + $20 = $40 from your first two referrals.
On the other hand, you can receive part of the payment for the third referral if it is not used for reactivation. I hope this is clear enough.
– Reactivation
Usually, the payment made by the last referral in a level is used to reactivate the same level. In Forsage, things have always been this way.
Metaforce, on the other hand, allows members to make their own decisions.
It has an auto-reactivation feature that is enabled by default.
You can, however, disable it if you prefer. When you do so, you will be charged a 25% fee.
The 25% fee goes to the product fund, while the rest goes to you.
According to Lado, the product fund is a pool of Metaforce's development funds held by smart contracts.
So, instead of only receiving $40, as I explained in the last example, your earning possibility becomes $20 + $20 + $15 = $55.
The remaining $5 which is 25% of $20 is deducted and sent to the product fund.
– Auto-Upgrade
Each subsequent level costs 2x as much as the previous one.
Impressively, that is what you stand to earn when your downlines upgrade their levels.
But there is a catch. You earn 100% of their payments only if you have enabled the auto-upgrade.
Alternatively, a 25% fee is charged automatically and sent to the product fund if you disable auto-upgrade, just as it is with reactivation.
The rest of the funds are sent to your wallet.
– Registering at the classic Period
Our Forsage review mentioned that the secret to high-income earners is upgrading to a higher level.
Now, things have changed with the development of Metaforce.
The high-income earners in Metaforce are those who registered at the classic (pre-launch) stage.
This is evident by the fact that the compensation plan in the launch phase is 2x that of the pre-launch phase.
In other words, investors who registered during the prelaunch phase will continue to receive double what they invested from new members.
So, let's say you registered at level 1 with $5 during the prelaunch period.
You will earn $10 from any of your downlines that registers at the launch of Metaforce.
You get it, right?
Scroll down to the next section and I will tell you why you should not invest in Metaforce.
---
5. Is Metaforce Legit?
The truth is that Metaforce is a Ponzi scheme and it is no different from Forsage.
No hard feelings! Allow me to explain.
You see, it is true that Metaforce has not been launched yet at the time of writing.
However, the compensation plan already has evidence pointing out that it is a refer and get paid investment.
The money that flows into the system is money from new members.
It makes me wonder what will become of the system when new members stop coming.
Obviously, it will collapse, as was the case with the Forsage program.
Now, I am aware that Metaforce plans to feature Metaverse and NFTs. This is a nice move! Of course, these are profitable niches in the crypto space.
However, it may be a ruse. I say this because Lado does not yet have solid plans for this Metaverse and NFT idea.
You won't even find Metaverse nor NFT in the whitepaper, except for Lado mentioning them in his public speeches on Youtube.
Speaking of the aforementioned public funds:
How are we sure that Lado has no access to those product funds, just like in the story of the SushiSwap developer?
Well, this thought just popped into my head.
From where I stand, the only thing I have seen Metaforce offering members is a "rob peter to pay paul" compensation plan.
This is my opinion. You can form yours as well and share it with me in the comment section.
I am not in a state to tell you if you should invest or not. I clearly told you where I stand.
If you choose to invest, make sure you only do so with money you can afford to lose.
Before you leave this section, note that I do not yet have evidence to prove that Metaforce's acclaimed metaverse and NFT are a ruse.
---
6. FAQs
1. What is the difference between Forsage and Metaforce?
Their differences can be summarized as follows:
– Metaforce uses a matrix cycler and compensation plan different from the one used by Forsage, as detailed in this article.
– Reactivations and upgrades are mandatory in Forsage, but they are not in Metaforce.
– Also, in Forsage, fees for reactivation and upgrades are sent to the team's wallets. On the other hand, in Metaforce, these fees are sent to the product fund for development.
-Lastly, Forsage only features a matrix-based investment scheme, whereas Metaforce will feature NFT, Web3, and many more when it eventually launches.
2. When will the FORCE coin launch?
The information about the FORCE coin is not clear.
According to LADO, it will be launched simultaneously with Metaforce.
FORCE will not be sold on the open market but will be available to investors through IDO.
Furthermore, 585 million FORCE coins will be issued at the launch and allocated to different tasks, such as staking, etc. The remainder, after the allocation, will be burnt.
Also, old members who registered with polygon USDT will swap them for FORCE coins.
4. How do I get more updates about Metaforce?
Well, you can join their community on Telegram.
---
Heads Up!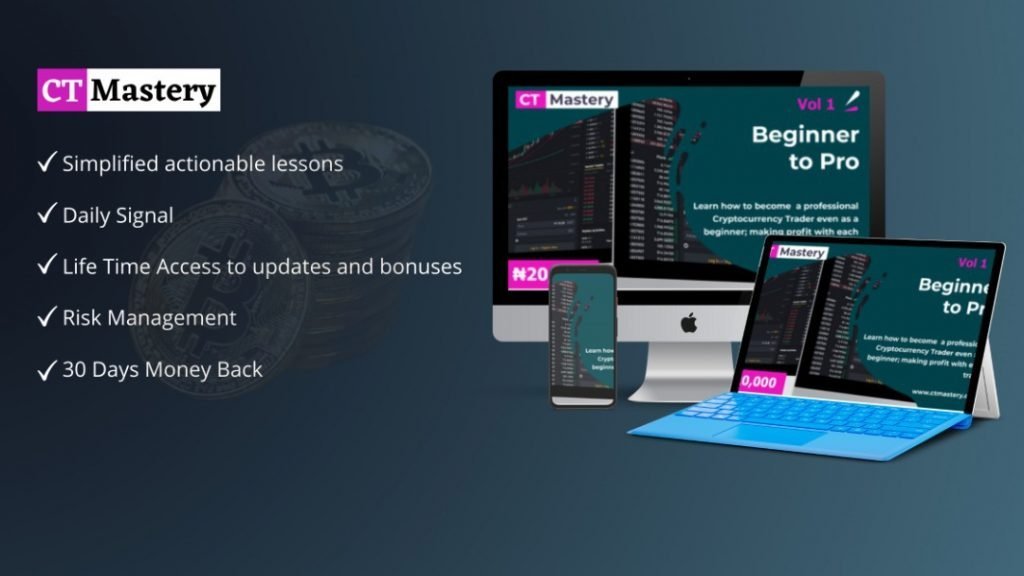 Ps: If you want to learn how to trade cryptocurrencies profitably, we developed a perfect course to help you master Cryptocurrency Trading.
Go to www.ctmastery.com to enroll.
You can also join our Telegram community at https://t.me/ctmastery for more information.
---
6. Conclusion
If you're a regular reader of this blog, you'll know that we don't recommend Ponzi schemes.
They are not "safe" investments at all. Yes! People can profit from them, but only a small percentage do so in the end.
This is the end of this review. I hope you enjoyed it.
Now, it's time to get your feedback.
What do you think about Metaforce?
Do you have something to say about Metaforce's proposed metaverse and NFT?
Share your thoughts (or questions) in the comments section right away.
Do not forget to hit the share buttons. Cheers!
---
Also Read: