In this post, I exposed COTP, a scam project that is posing as a crypto trading platform.
COTP has been trending because it promises to pay users 100% return on their investments monthly.
Also, it assures customers of a stable revenue using a High-Frequency Trading (HFT) technology.
Sadly, some folks are convinced and are already putting in their money.
Before you join the bandwagon, read this post to understand what COTP is all about.
---
Post Summary
Click on any item above to read its details immediately.
---
1. What Is COTP?
COTP a.k.a COTPS is short for Cryptos OTC Trading Platform.
It is an online platform that claims to provide its investors with passive income.
According to a report by TimesNewsWire, Mars Brown founded the platform in November 2021.
The goal is to make digital currency trading more efficient and transparent.
It tries to achieve this by providing relevant services for blockchain enthusiasts around the world.
Such services include over-the-counter (OTC) trading, arbitrage trading, and wallet.
Also, they claim to use artificial intelligence and algorithms to automatically trade digital currencies and yield profits for investors.
Apparently, if you invest in the platform, you will receive a 100% profit in 30 days. Amazing!
Let's talk more about how the platform works in the next section.
Read on!
---
2. How Does COTP Work?
Basically, the platform helps users to complete trades and make profits.
It employs artificial intelligence and algorithms to process trade orders automatically.
Also, the system is set to execute orders every two hours.
Thus, 12 trade orders are completed for each user daily.
Additionally, COTP uses High-Frequency Trading (HFT) to make a profit from every trade irrespective of the market trends.
High-frequency trading is a method of trading that uses powerful computer programs to transact a large number of orders in fractions of a second. It uses complex algorithms to analyze multiple markets and execute orders based on market conditions. HFT is also characterized by high turnover rates and order-to-trade ratios.

https://www.investopedia.com/terms/h/high-frequency-trading.asp
This is how it goes down at COTP:
First, you'll register an account using the link on the official site – cotps-otc.com.
Next, you recharge the account with a minimum of 9 USDT (you will send it to a given wallet address)
Then you set up a trade order. The system takes it up from there and returns your funds + profit after 2 hours.
Now, you will set up another trade. And you'll do that every 2 hours.
By the end of the day, you should expect to receive a 3.6% profit of the amount you started with.
Moving on, let's talk about how much you can earn from COTP.
---
3. How Much Can I Earn From COTP?
Two core ways to earn from this platform are:
a. Regular investment
Here, you just need to deposit some USDT and place trades, the platform will complete the trades for you.
The expected profit here is 3.6% daily or 100% at the end of the month.
Obviously, the more you invest, the higher your returns.
b. Referral
Secondly, you can earn from COTP when you refer people to the platform.
You earn some commission from the profits of your referrals and from their referrals too.
Find more details below:
Why do I think this platform is a scam? Find out in the next section.
---
4. Why COTP Is A Scam
I have a list of reasons:
a. No proof of trades and unrealistic returns
Let's start with the obvious – the outrageous ROI promised to investors.
COTP guarantees users a daily profit of 3.6% which is not feasible.
The worse part is that it does not show how this profit is realized.
Just deposit any amount, trades happen without your supervision, and you'll receive rewards after 2 hours.
Also, it claims that it trades digital currencies but it did mention any particular one neither did it mention any trading pairs nor trading platforms where the trades are performed.
Investors can only deposit and withdraw USDT, whatever happens in between is not relevant.
When you factor in the referral scheme, it looks like old investors are rewarded from new investors' funds and not necessarily the outcome of any trading.
Again, COTP claims to be the first to efficiently use HFT yet it is not among the top 20 HFT firms.
b. Unknown founder
Secondly, I couldn't find the owner of the platform anywhere apart from the news site I mentioned earlier.
Moreover, I saw mainly results for a color type when I searched for that name, "Mars Brown".
When the founder is not known, it's only a matter of time before the company folds, and investors' funds are lost without any trace.
c. Possibility of a rug pull
Another red flag is that users are expected to send funds to a given wallet address.
This means that they have to buy USDT from an external platform.
Shouldn't a trading platform that deals in digital currencies have a variety of options for users to buy from?
Also, users cannot withdraw their funds until the supposed 2 hours trading session is completed.
Who knows? Whenever the ghost founders have enough funds in the wallet, they could just disappear with the funds.
If that happens, users will wait forever to withdraw their funds.
d. Bad reputation
I searched for COTPS on Trustpilot and there was no review of the platform.
So, nobody has benefited enough from this platform to review it online?
Then on SCAMADVISER, the website was identified as suspicious with a 51% trust score.
Moreover, I sent a query to the email provided on the COTP contact page and I never got a reply.
e. Contradicting company information
COTP claims to have provided rewards to its customers since 2019 but its MSB registration shows that the platform was registered in October 2021.
Meanwhile, having an MSB registration number does not make a platform legit, anyone can get that by simply completing a form online.
Check out the images below:
Initially, it was stated on the website that all digital assets are FDIC insured for up to 250,000 USD per customer.
This is not true because the FDIC insures only regulated companies.
Guess they got the memo and removed it from their site. 😂
According to Whois.com, the company was registered in March 2022.
And if you remember, TimesNewsWire reported that the platform launched in November 2021.
Then I searched on Google for the company address displayed on the contact page and I didn't see COTP there.
Something fishy is goin' on!
f. Weak community engagement
I found COTP on Twitter (@CotpEx) and it had few followers for a platform claiming to have existed since 2019.
Plus, the Twitter account was created in January 2022. Oops!
Again, the website advertised on this account – "cotps.net" is not secure.
This website used to have stock photos of the supposed COTP "team" but they are no longer there.
Also, the video of their COO is now just an image and does not play on the website.
g. Multiple websites
You should also be wary of COTPS because its website (cotps-otc.com) is poorly designed.
All the information (some repeated) is jampacked with awkward images in-between.
Also, I noticed some grammatical errors in some sentences.
Then I checked two other websites (cotps.com and cotps.net) linked to this platform and the knots were not tieing.
"cotps.com" was registered in March 2019 while "cotps.net" was registered in October 2021.
Need I say more?
COTP is a typical scam, running multiple websites to lure as many investors as possible.
It is a trading platform yet there's no evidence of completed trades or platforms where the arbitrage trade occurs.
How about the fake company addresses and ghost founders?
No one will be held accountable when something goes wrong with the platform and investors will lose their funds.
Please stay clear of this platform and save your money.
---
Learn Crypto Trading!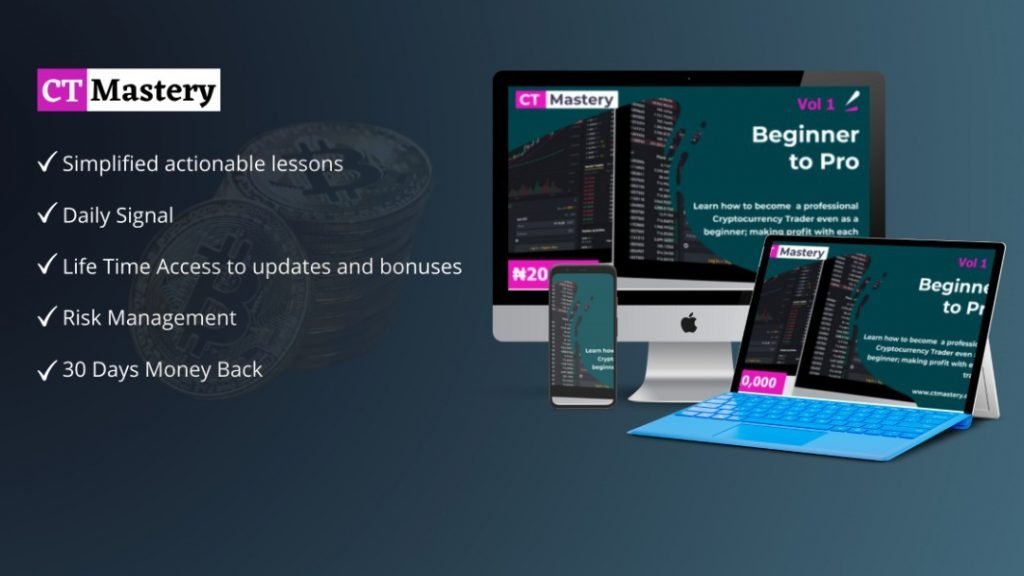 To help you trade crypto profitably and curb your risks, we curated the perfect course for you.
Go to www.ctmastery.com to enroll in our Cryptocurrency Trading course and thank me later.
You can also join our Telegram community at https://t.me/ctmastery.
---
5. Conclusion
We have now come to the end of our discussion on COTP. I hope it was worth your time.
This platform will likely fold up once new investments stop or founders garner enough cash.
If you must trade with it, invest only what you can afford to lose and withdraw your profits as quickly as possible.
Do you still have questions about this platform or have thoughts to share?
Please type them in the comments section below.
Also, share this post with your friends before you go, thank you!
---
Suggested reads…