In this post, I'll show you how to create a meme token.
Recently, meme tokens flood the crypto space (over 3.36% of the entire crypto market cap and are worth about $55 billion as of 2/06/21).
Tokens initially created to be a joke seem to be yielding high returns. Amazingly!
If you ever wondered why there are so many meme coins, it's because they are pretty easy to create.
Read this post till the end to learn how to create your own meme token.
Who knows? Your token might be the next Dogecoin.?
Let's get to business…
---
Post Summary
Enjoy your read!
---
1. What Is A Meme Token?
A meme token is a token that is based on a popular meme that does not have an inherent value or use case.
A meme is an image or video that is spread widely on the internet to create a sense of humor.
The whole idea of a meme token is the possibility of making money out of an already-existing meme.
Usually, a liquidity pool is created for the token to boost its value.
For example, a popular meme – Overly attached girlfriend sold for 200 ETH or $417,000 in an NFT auction.
Cool, right?
And as celebrities like Elon Musk continue to mention them in their tweets, meme tokens will record a significant increase in value every new day.
Here's a list of the top meme coins according to Coinmarketcap as at press time.
View the complete list here.
I will now show you how to create a meme token.
Tag along!
---
2. How To Create A Meme Token
As mentioned, creating a meme token is not difficult.
Follow these steps to get it done:
i. Pick a brand
This refers to the name and logo of your token.
You can craft the name from the meme that inspired you.
Some examples are DogeMoon, Pugcoin, Shinucoin, TikyTat, HogeClassic, SafeHoge, and so on. It can be anything.
For your logo, you can download a suitable one from Google images or pay a pro to design one for you.
ii. Design the website for your token
After choosing your brand, the next thing is to design a website for your meme token.
People need to visit a website to know about your token you know.
If you can't design one by yourself, you can buy from themeforrest.com or get a free design from wix.com.
iii. Create the token
Here, you will write the smart contract code for your token and deploy it on a compatible blockchain.
You can check out the list of blockchains that support smart contracts here.
For this tutorial, I'll use the Binance Smart Chain.
To create your coin on Binance Smart Chain;
(a) Go to Token Create.
(b) Connect your wallet. (I used MetaMask)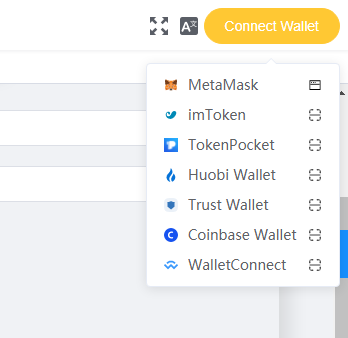 *Fund your wallet with BNB
(c) Complete the form with the required details
Note – here's a breakdown of the options you need to tick on/off:
Can Burn: specifies whether your tokens can be burned to decrease the supply.
Can Mint: shows that more tokens can be created to increase the initial supply.
Pause: specifies whether your token and all associated operations can be halted and resumed whenever needed. It is used to control malicious attacks.
Blacklist: enables the backlisting of an account that acts maliciously.
Deflation: for deflationary tokens. Turning on this option will require other info like transaction fee, burn fee, receive address, etc.
(c) Crosscheck your entries and hit 'Create Token'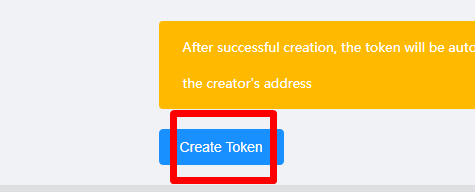 You'll be directed to a payment page. Hit 'Confirm' to create your token.
Bravo! You've successfully created a meme token. Hit 'Confirm'.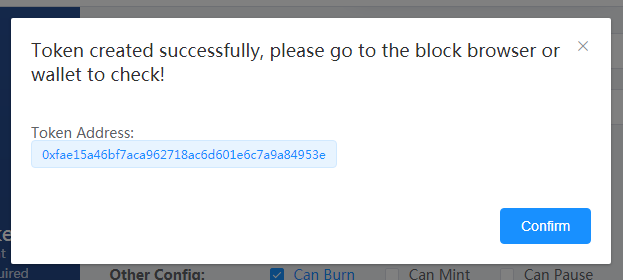 You will notice that the details of your transaction have been displayed on BscScan in another tab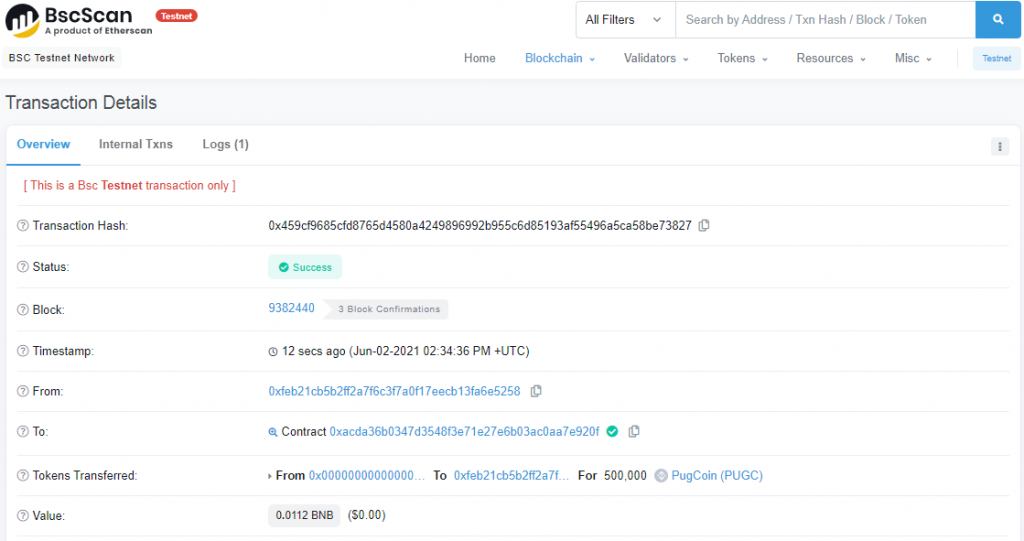 You can also click on the link on that notification pop-up (previous image) to view your token's summary on BscScan.
Because I used MetaMask, I was able to add my token after it was created.
NB: DxSale is another platform where you can create your token.
And if you prefer to deploy your token on the Ethereum blockchain, follow this guide.
iv. Get your coin listed on Trust Wallet
After creating your token, the next thing you can try is to get it listed on Trust Wallet.
How to:
(a) Open your wallet and select the plus (+) button
(b) Scroll down and select 'Add custom token'
(c) Change the network to Smart Chain
(d) Now, enter your token address, the Name, Symbol, and the number of Decimals for your token.
(e) Hit 'save'
Hurray! Your coin is listed!?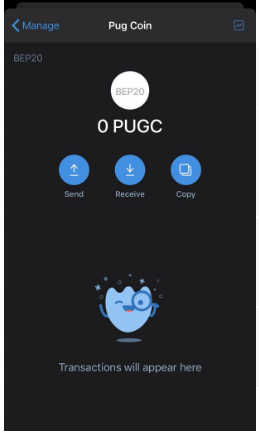 v. Create a liquidity pool for the coin
You can do this on Uniswap or any other AMM of your choice.
Providing liquidity for your token makes it easy for people to buy it.
Thereby, increasing its value.
vi. Take it to the public
This is where the hard work is.?
Go on different Social media platforms to advertise your token.
Convince your audience that you're real and that your token is worth their money.
Good luck!
So, is the future bright for meme tokens?
Find out in the next section.
---
3. What Does The Future Hold For Meme Tokens?
It's hard to say whether meme tokens will do well in the future or not.
This is because the coins increase in value based on how popular they are and not necessarily because they are useful.
So, when the hype drops, their values will drop as well.
One good thing about it is that it is attracting folks to the crypto space.
The concept of meme tokens is a lot simpler and more entertaining than Bitcoin and Ethereum (LOL)
Even Ben Caselin, a crypto expert believes that the hype around meme coins is not a financial but a social phenomenon.
As far as meme coins are concerned, it is advisable to obey the golden rule of investment.
Don't put in more than you can afford to lose.
---
In case you need a tutor…
We can teach you how to trade cryptocurrencies profitably.
Simply enroll for our Crypto Trading Mastery Course by visiting www.ctmastery.com.
You can also join our Telegram community at https://t.me/ctmastery.
---
4. Conclusion
This is where we'll draw the drapes in our discussion on 'how to create a meme token.' I hope it was worth your time.
You can see now that you don't need to be a technology guru to own a token.
Just pay and have the coin created for you. The hard part lies in getting the public to buy your token.
And if you are already popular online, that'd be easy too. ?
So tell me, will you take the bold step to create your own meme token? What would you call it?
Let your fingers do the talking in the comments section.
Before you go, hit those SM buttons to share this post with your friends, thank you!
---
Don't miss…