In today's post, I will show you how to spot a scam P2P platform.
If you've noticed, some reputable cryptocurrency exchanges do not have the P2P feature because of how easily it attracts scammers.
I have also discovered that there are P2P platforms (both crypto-based and fiat-based) that are scams.
Keep reading to see how you can avoid those platforms and save your money.
---
What Is A P2P Platform?
Firstly, let's define a P2P platform.
A P2P platform enables buyers and sellers to interact with each other without the interference of a third party.
P2P is short for peer-to-peer or person-to-person and it is a common term in FinTech.
PayPal, Apple Cash, and Facebook Pay are popular examples of a P2P platform.
They enable you to send money to a seller upon the receipt of your goods or vice versa (depending on the agreement).
In the cryptocurrency verse, we have exchanges like Paxful and Remitano that are focused on P2P trading while others like Binance and OKEx add it to the services they provide.
A major pro of the P2P platform is the speed at which transactions are completed since there is little or no need for a third party.
Sadly, scam platforms like Envestio, Kuetzal, Monethera, and Grupeer have taken advantage of people's interest in p2p to steal their funds.
I will now show you how to spot a scam P2P platform so that you will not fall victim.
Tag along!
---
How To Spot A Scam P2P Platform
Before investing in a P2P platform, check out for these signs that may give it away as a scam:
1. Founders Identity
An obvious red flag is when you can't identify the founders of the platform.
It means that no one can be held accountable when something goes wrong.
Even when you find founders' names on the platform's website or YouTube videos showing different offices, don't relax. 
For all we know, they could be actors. 
Step up your research and check for those names on popular sites like LinkedIn, Twitter, Crunchbase, Facebook, etc. and check out for these:
What is their followership like?
Do they have records of past achievements?
Can you find any qualifications they have that befits their roles as CEOs?
If you can't find any tangible information on the so-called founders, you may want to hold on a bit before using the platform.
2. Company Regulations
Another way to spot a scam P2P platform is when it is not regulated by any corporate body.
Before investing in a P2P platform, confirm that it is registered and regulated by a corporate body like SEC, FDIC, CAC, etc.
At least, you should find relevant information on the platform on Fintech platforms like Crunchbase and TechCrunch.
Don't put your money there if the platform does not identify with any known financial body or vice versa.
3. Terms And Conditions (T&C)
I hope you're not among the lazy folks who do not read the Terms and Conditions of a company of interest (LOL).
Endeavor to read its T&C before investing in a company.
You may find statements that may be amiss.
For example, if it states that the company reserves the right to make changes to the platform without notifying the users, that should cause you to worry.
4. Public Opinion
It also matters what old users of the P2P platform are saying about it.
You can check sites like TrustPilot, SCAMADVISER, and WebOfTrust.
If you find complaints about difficulty in withdrawing funds, you may want to hold on a bit.
It's worse when the admin of the platform did not respond to any of the complaints with possible solutions.
Surf the net to see if you will find any rumors of scams surrounding the site.
Find anything fishy? Don't put your money there.
5. Customer Support
Here's another way to spot a scam P2P platform – when you can get any answers to your queries.
Take your time to check out all the support channels (email address, social media handles, support ticket, etc.) provided by the platform and see if you'll get responses and how soon.
Also, look out for any AMA sessions with the founders of the platform to see if they can defend the goals and purpose of the company.
6. Changes On The Platform
In a scam P2P platform, sudden changes on its site are very common.
You may notice that certain features have been disabled without any prior notification to users.
For example, when the platform suddenly supports less crypto or fiat than it used to.
So, you will want to peruse any platform that you're interested in very often to be able to spot these changes
7. Changes In The Management Team
This is closely related to the previous point.
Apart from making sudden changes to the site, most scam P2P platforms change the members of the management team more often than not.
That's probably because they are usually actors.
They are just there to give the impression that the platform is genuine even when it is not.
Check the history of the platform, if the CEO or MD or other relevant roles have changed up to 2 times or more in the last year, it's a red flag.
8. Security
Another thing to check out for when trying to spot a scam P2P platform is its security.
What measures are set to achieve security?
Look out for 2FA set up, proof of insurance, audits, etc.
If you can't find any workable approach to achieve security, don't invest in the platform.
9. Company Information
When you search for a company online, you should find its information like its address on google.
Nothing like that? Please save your money.
Again, search for the company on Whois.com, if the information you find there does not tally with what you saw on Google or the company's site, don't invest.
Say, the website claims the platform started in 2018 but Whois.com shows it was registered in January 2021. Hmmm…
Well, it could be that the platform launched long before creating the website.
But if you can't prove it, don't put your money there.
By the time you're done analyzing the P2P platform based on these 9 tips, you'll know whether you should invest or not.
While trading on the platform, you also need to beware of scammers.
Click here to know how you can spot them.
---
B.T.W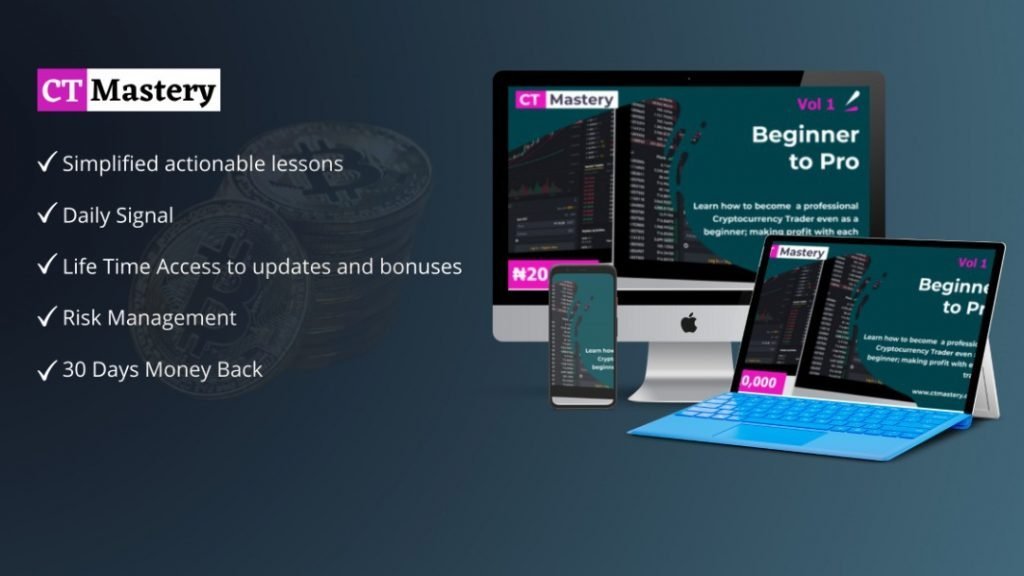 ---
Conclusion
We have now come to the end of our discussion on how to spot a scam P2P platform. I hope it was worth your time.
Before you go, tell me in the comments section if you have invested in a scam P2P platform before and which one.
Do you know any other tips which I didn't mention in the article? Type it in the comments section too and I will add it up.
Then hit those Social Media icons to share this post with your friends, thank you!
---
Some scam platforms you should read about…