This post is a concise review of Klaytn, a platform that provides blockchain services.
If you have the desire to be creative with the blockchain, Klaytn may just be the opportunity you have been looking for.
With over 43 renowned companies (including Binance) in its governance council, this platform is set for the sky.
As you read on, you will better understand Klaytn and the advantages of using the platform.
Are you ready? Let's jump right in!
---
Post Summary
This review is grouped under the following subheadings:
Click on any item above to read its details immediately.
Happy reading!
---
1. What Is Klaytn?
Klaytn is a public blockchain platform dedicated to boosting the value and utility of blockchain technology.
It is a product of Kakao, the leading mobile platform in South Korea. The owner of Kakao is Kim Beom-soo.
Klaytn aims to promote the mass adoption of blockchain technology by making its services accessible to the general public.
It has its headquarters in Seoul, Gangnam-gu.
Klaytn has a network token called Klay. During its ICO on Dec 15, 2018, $90M was raised.
And the mainnet of the platform was launched on June 27, 2019.
Since then, different influential organizations have joined the Governance council of this platform.
The governance council was created to enable the public to contribute to the improvement of the platform.
Also, this council works together with Kakao to protect the interest of Klaytn users.
Next, I will show you the features of this network.
Keep reading!
---
2. Features Of Klaytn
Technology
Community
Data play
Governance council
Decentralized data & control
Low latency
High scalability
Let's see how Klaytn works.
Tag along!
---
3. How Klaytn Works
Klaytn enables companies that wish to integrate blockchain features into their offerings to do so.
Also, developers who desire to build blockchain apps can do so on the network.
In order to use the Klaytn network effectively, you'll need to set up an endpoint node and deploy a smart contract.
An endpoint node is an interface to the Klaytn network. It is the node that manages the coding requests made to the network.
The smart contract defines the function and relevance of the app which you are building on the network.
Note that you will need a Mac or Linux computer to build on this network.
For a practical guide on how to use Klaytn, check here: Getting started on Klaytn.
Next, we'll look at the network token.
Keep reading!
---
4. KLAY – The Klaytn Network Token
The token of the Klaytn network is called Klay. it is used to pay for the fees charged by the network.
Also, it can be traded on exchanges like OKEx, Bittrex, BiONE, Dcoin, Liquid, Hoo, etc.
As of January 7, 2021, the CoinMarketCap ranking of Klay was #2412.
There is no information on the maximum supply and circulating supply of the token.
Moving, I discussed the advantages of this platform.
Keep reading!
---
5. Advantages Of Klaytn
a. Low Cost
The services offered by the platform have a fixed unit price. This means that every transaction is handled equally and guaranteed execution.
Also, users do not have to struggle to determine the right unit price. And, Klaytn helps users save the cost of gas fees by paying some of it..
b. High Speed Of Transactions
Transactions on this platform are completed very quickly. Users experience almost immediate transactions with a fraction of blockchain time.
The main net handles 4 TPS (transactions per second). Cool, right?
c. Developer-friendly
The API services of this network have various functions that developers can utilize to create useful apps.
Also, the platform supports the solidity programming language and as such, Ethereum developers can easily migrate to Klaytn without having to learn a new language.
d. User-friendly
Using this network is as easy as sending and receiving text messages.
Users can access their wallets/assets from their smartphones with their Klaytn account.
Each wallet is printed with a QR code address which can be scanned with a phone camera.
With the code, you can receive assets into your wallet. Therefore, users do not need to memorize any private keys.
---
6. Support Channels And Public Opinion
Depending on the information you seek, here's a list of channels through which you can reach the admins:
I sent 2 emails to [email protected] only to receive an error message from Gmail. So, I didn't get a response for my query, too bad!
Furthermore, the platform has social media handles where updates are shared:
https://twitter.com/klaytn_official
https://medium.com/klaytn
https://www.facebook.com/klaytn.official/
https://www.linkedin.com/company/klaytn
https://www.reddit.com/r/klaytn/
Additionally, there are two communities: the user community and the developer community.
The users are engaged with airdrops and marketing campaigns for Klaytn and Klaytn Compatible Tokens (KCT).
Also, Ground X, the engineering body behind Klaytn, organizes tutorials online to enable users to understand the platform better.
For the developer community, it has a forum that promotes the platform to developers.
Also, there is a Facebook group where developers can share their thoughts on the platform.
Moreover, I checked Klaytn on TrustPilot but there were no results. Then on Scamadviser, it had a 100% trust score. However, there were no public reviews.
It is also considered safe to use on WebOfTrust with zero reviews.
The absence of public reviews is quite discouraging as the platform has existed for 2 years plus.
---
7. Klaytn vs. Ethereum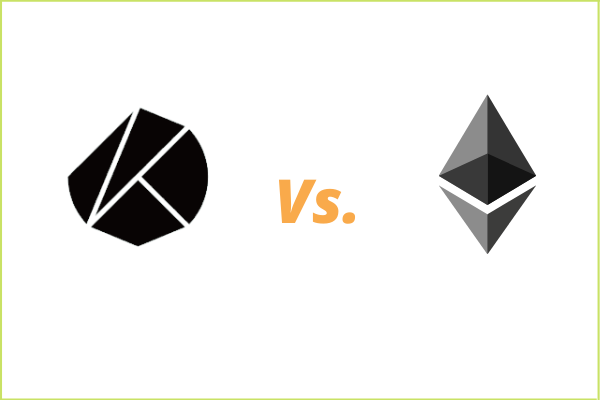 Both platforms provide blockchain services to the public. They also support the Solidity programming language.
In the table below, you will see how they do things differently:
Parameters

Ethereum

Klaytn

Performance
Lacks extra tool kits
Has tool kits which
makes the environment
friendly for developers.
Transaction cost
Unstable and high
Stable and affordable
Available on
Smartphones
No
Yes
Transaction speed
Moderate (15TPS)
Fast (1500TPS)
Wallet
MyEtherWallet,
MetaMask, etc.
Kakao Hardware
Wallet
Network Token
ETH
KLAY
Market Cap
(12/01/2021)
€100,758,902,982
N/A
Founder
Vitalik Buterin
Kakao
Year founded
30 July 2015
June 27, 2019
---
8. What Does The Future Hold For Klaytn?
The future does look bright for this network especially with more companies joining its Governance council.
This platform looks forward to enabling game companies to issue NFTs like game items to their users.
Additionally, it seeks to interoperate with other blockchain platforms to increase general customer support. The goal is to develop tools that will support Klaytn based services.
Not just that, there are also plans to work with non-blockchain platforms and SMEs to create real case uses, solve corporate problems, and champion innovations.
Also, it intends to improve its 'Klaytn Partners' program to enable partners to give out NFTs for their unique services. This will help companies improve their user experience.
---
Ps.
We can teach you how to trade cryptocurrencies profitably. Simply enroll in our Crypto Trading Mastery Course by visiting www.ctmastery.com. You can also join our Telegram community at https://t.me/ctmastery. See you there!
---
9. Conclusion
Klaytn allows real-world applications of a large scale to be created quickly so that end-users can make full use of the services even with the lowest expertise in blockchain or cryptocurrency.
And that's all I have for you on this post. Now, it's your turn:
What do you think of this platform?
Would you subscribe to its services?
Let me know your thoughts in the comments section right now.
Also, share this post with your friends, thank you!
---
Don't miss…