Today, I will tell you the two crypto niches that will drive the next bull season.
Bitcoin halving usually kickstarts the bull season.
But has it occurred to you that something else drives the bull market apart from the halving event?
Let's ride on history lane and see what else has been driving the bull seasons in addition to the halving event.
---
What Are The Crypto Bull Season Drivers?
The crypto bull season is when the price of coins rises over a period of time.
If you check very well, the bull season is mainly about a new flux of investors into the market and usually correlates with Bitcoin Halving.
But does Bitcoin Halving compel new investors to join the crypto hustle?
I don't think so.
Let's look at some of the drivers of the bull seasons that we had in the past.
1. Bitcoin Mining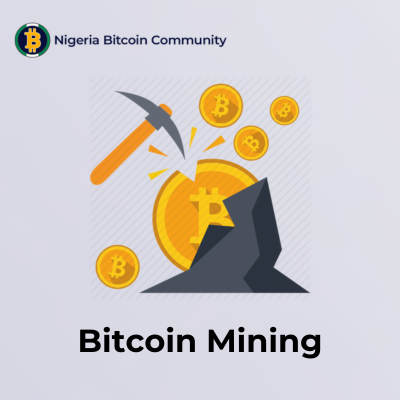 In the 2013 bull season, after the first halving event of 2012, the major driver was Bitcoin Mining.
Then, the reward for mining Bitcoin was 25 BTC, and the coin hit an ATH of $1,100 that year.
That was a 5000% increase at the time.
So, it was enticing enough to drive new investors into the space.
Plus, the launch of several high-profile exchanges like OKX also contributed to it.
During that period, Bitcoin began to gain more widespread attention and adoption.
2. Initial Coin Offerings (ICOs)
The next halving happened in 2016, followed by the bull season of 2017.
This time, the driving narrative was ICOs, i.e. Initial Coin Offerings. 
Bitcoin had proven to be a success, which inspired the creation of new cryptocurrencies that offer better features.
And most of these coins launched via ICOs.
So, there was a surge in ICOs, with many projects raising millions of dollars in just a few hours.
This attracted many new investors since ICO was a way to get in early on new and potentially successful cryptocurrency projects.
Additionally, this boost in demand helped to drive up the prices of cryptocurrencies.
The 2017 bull run saw Bitcoin reach an all-time high of nearly $20,000.
Many other cryptocurrencies also saw significant gains.
So investors were excited even though many were scammed as well.
Fast forward to the 2021 bull season, which followed shortly after the halving event of 2020.
Can you guess what was the major driver this time?
3. DeFi and Ethereum Killers
Yeah, it was DeFi. 
At this point, Ethereum and the concept of smart contracts had shown significant success.
As usual, other projects were coming up to rival ETH.
These new projects had features that attracted more investors into the space, such as faster and cheaper transactions.
The most popular Ethereum killer then was Solana.
DeFi applications offered investors new and innovative ways to generate yield and earn returns on their crypto assets.
Examples are staking, yield farming, lending, and saving crypto.
Impressively, the total value locked (TVL) in DeFi protocols increased from around $10 billion at the beginning of 2021 to over $100 billion by the end of the year.
These are the drivers of previous bull seasons.
The question becomes: What will drive the next bull season?
Keep reading to find out.
---
What Will Drive The Next Bull Season?
We know that the next Bitcoin halving has been scheduled for April 2024.
This means the bull season will likely happen in 2025.
i. Spot Bitcoin ETF
Some weeks ago, we saw how Bitcoin pumped on a rumour that the spot Bitcoin ETF has been approved.
This is a glimpse of how much positive impact this news will have on the market if approved.
Bitcoin ETF is a sure way to move traditional investors into crypto.
This is because it would allow investors an exposure to Bitcoin without buying and storing the cryptocurrency.
This would likely make Bitcoin more attractive to institutional investors and other risk-averse investors.
Consequently, it will increase demand for Bitcoin and drive up its price.
ii. Ethereum L2s
As for Ethereum L2s, we have seen the rise of many L2s in the past months, with each new one improving on one feature or another.
Also, older players like Arbitrum and Polygon consistently improve their networks to include more advanced features.
The L2 tokens already in existence are expected to pump during the bull market and reward investors hugely.
So, does this mean you should start hodling L2 tokens?
Well, that's for you to decide.
For me, I'm bullish about this niche as well as LSDs, Metaverse, and AI niches. 
If these niches are new to you, check out these videos where Jude Umeano explained them.
Here are the video link:
Let's go now and conclude this post.
---
Conclusion
There you have the niches that will drive the next bull season.
Hope it was a worthy read, and that you picked a thing or two from the post?
Now, tell me in the coment section – Which niche are you bullish on?
Leave me your reply in the comment box below.
And lastly, many people have joined our crypto trading school, Afibie. 
If you're not there yet, you're missing out on simple strategies that will earn you millions in crypto.
Sign up for free now and get ready for the bull season.
You can also join us on Telegram for free trading signals and live classes.
I'll see you there and in the next video.