Could this be the right time to invest in AI coins?
As you may have noticed, AI is taking the lead in many aspects of human life.
We have AI doing most of the difficult work for us. Chat GPT, for example, helps us with critical thinking and writing.
The same AI takeover is now gradually coming to the crypto space.
In the next months, AI coins might dominate the crypto market for good.
So, how do you position yourself for this opportunity?
After an intelligent analysis, I have come up with a list of the top 4 AI coins worth investing in. Read to the end of the article.
---
Before we start, we have launched a Crypto Trading School – Afibie, where you can learn how to trade crypto profitably from professionals.
Prefer a video?
If not, let's jump right in!
---
Top 4 100x AI Coins "A-List"
1. SingularityNet (AGIX)
This is one of the most popular AI-focused crypto coins.
The team behind the citizen robot called SOPHIA HANSON developed it.
Singularity is on a mission to create a decentralized AI marketplace where anyone can create AI services and buy or sell them.
The AI services can only be bought or sold using the singularity token AGIX.
These services are language recognition, generating images by text, and applying filters to photos.
Singularity Network also has an ecosystem of AI crypto projects that use its services.
They include hypercycle, cogito, nunet, rejuve, and many others
As AI thrives in crypto, the singularity token will spike based on this narrative because several platforms already use the network.
Currently, the price of AGIX is almost 90% down from its all-time high in 2021.
However, as the hype of AI technology rises, combined with the coming bull run, AGIX may experience another all-time high.
---
2. FETCH.AI (FET)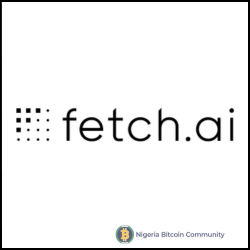 Fetch.ai uses AI to help people automate everyday tasks like booking a parking space or a flight.
For example, instead of searching for and booking a flight via a price comparison website, you can use Fetch.ai to automate the task.
You could book a holiday similar to the one your friend took last year without asking your friend where they booked, what airline they used, where they hired a car from, etc.
Just like Singularity, Fetch.AI has several independent apps interacting on its network.
It provides a global data network where anyone can connect and access secure datasets.
Since its launch, Fetch has gained a lot of traction.
With the bull run coming and the attraction coming to AI space, the FET coin is aiming for a new ATH.
Again, on the technical side, the FET price chart looks very bullish.
3. Injective (INJ)
Injective is a finance-focused AI crypto project specifically designed to provide tools for building DeFi applications.
It is an open, interoperable layer-one blockchain that powers DeFi applications like spot and derivatives exchanges, prediction markets, lending protocols, and more.
Injective of late have been gaining a lot of traction as many projects have started building on the ecosystem.
The most recent partnership with Space ID helps users obtain a domain name while sending or receiving assets.
INJ is the native token that is used for governance, fees, and staking.
4. ChainGPT (CGPT)
ChainGPT operates like the famous ChatGPT, only that it is focused on blockchain Technology and Crypto-related topics.
It uses the latest algorithms and high-speed computing capabilities to address challenging issues in the blockchain and crypto space.
ChainGPT provides current data reports on crypto, for example, giving you the exact amount of the price of bitcoin as of the time you ask.
Also, it has unique features to suit individuals, developers, and businesses.
Impressively, Chaingpt is the first AI project on Seedify (a leading Incubator and Launchpad for Web3 projects) with almost 6,000 participants.
Although it is still a new token, CGPT has been listed on most of the big crypto exchanges.
This shows that the CGPT coin has a high-growth potential.
---
Learn How To Trade
If you want to learn how to trade cryptocurrencies profitably, sign up for free on Afibie.
You can join our Telegram channel, where we hold live sessions and give trade signals.
---
Conclusion
So there you have it, dear readers!
AGIX, FET, INJ, and CGPT are the four AI coins that are currently on my radar.
They're available on major crypto exchanges if you want to buy them.
See this: 10 Best Exchanges to Buy Bitcoin in Nigeria (2023)
And just a reminder: Crypto investments are risky, so do due diligence before putting your money.
Before you go, share this post with your friends if you enjoyed it by clicking on those "SM" buttons below.