In this post, you will find the exchanges to buy Bitcoin in Cameroon at the cheapest rate.
Cameroonians have been seeking reputable exchanges to buy Bitcoin. Hence, I decided to shed light on this request.
I have conducted my analysis on over 15 Bitcoin exchanges available in Cameroon to come up with a list of the 10 credible ones.
If you are ready to check out these exchanges, let's dive right in!
---
Post Summary
These are the subheadings that I will be discussing in this post:
Let's get started!
---
10 Best Exchanges to Buy Bitcoin in Cameroon
I arranged this list considering the exchanges that are located in Cameroon and those that currently support XAF.
There you have my list!
1. Pursa
This exchange is acclaimed as the best Bitcoin exchange in Cameroon.
Pursa is a peer-to-peer marketplace to buy and sell Bitcoin using a wide range of payment methods.
The exchange is based in Cameroon, and it was founded in 2017 by Mbuh Jude.
Pursa has a wonderful user interface that makes it easy for a newbie to navigate easily through the platform.
Moreso, the customer support channel on Telegram is very interactive.
2. Bybit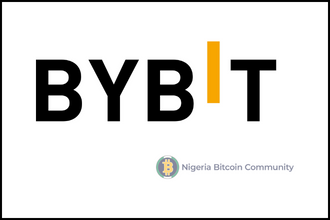 Bybit is the first exchange on my list.
Founded in 2018, it is one of the leading exchanges.
At the time of writing, it is ranked No. 2 among the top derivative exchanges by Coinmarketcap.
Bybit records over $8 billion in 24-hour volume trading and over $3 billion in total assets.
It also publishes its proof of reserve for everyone to see—kind of a way to verify its credibility in managing users' funds.
Bybit does not support XAF. However, crypto enthusiasts in Cameroon can buy Bitcoin from Bybit's P2P with Neteller and other e-currencies.
They also have the option to buy Bitcoin on Bybit P2P with USD through payment gateways such as ChipperCash and Paypal.
Furthermore, they can also trade crypto and participate in the Earn product by sending coins from their wallet to Bybit.
3. Gate.io
Launched in 2017, Gate.io is one of the leading exchanges in the industry.
The exchange boasts a wide range of trading pairs and a robust security system.
Gate.io is a platform that caters to users from various parts of the world, and it is noteworthy that it has garnered a user base of more than 9 million.
Residents of Cameroon can buy Bitcoin and other cryptocurrencies with their local currency on Gate.io using the "Buy Bitcoin" options available: Credit Card, Bank Transfer and P2P, trading.
4. Remitano
Remitano is a cryptocurrency exchange that functions just like the other peer-to-peer exchanges discussed above.
It was founded in 2016 by Babylon Solutions Limited in the Seychelles.
Remitano is a Bitcoin exchange with an outstanding user interface and 24-hour customer support.
It is the most secure P2P platform when compared to others.
5. Kucoin
KuCoin is an excellent choice for anyone looking to buy Bitcoin and other cryptocurrencies.
The exchange was founded in 2017 and has been gaining traction in recent years.
Kucoin offers a wide range of cryptocurrencies and trading pairs, making it a popular choice among investors.
Moreover, it is suitable for both beginners and experienced traders.
Kucoin supports Cameroon. However, it does not yet support the XAF currency.
Residents in Cameroon can consider KuCoin if they can pay with foreign currencies like USD through the P2P, or have crypto that they wish to transfer to the exchange for trading.
6. Binance
Binance is the world's largest cryptocurrency exchange by trade volume.
It was founded by Changpeng Zhao in 2017, yet its popularity and use case has been a force to be reckoned with.
This exchange offers a plethora of services and gives users the opportunity to buy bitcoins at a lower transaction fee.
Binance supports the trading of over 400 cryptocurrencies in over 180 countries.
7. Coinbase
Coinbase is a globally renowned exchange that has been in operation for a significant period of time and has established itself as one of the largest in the industry.
Brian Armstrong founded it as a brokerage exchange in 2012, but presently it provides a wide range of trading services.
Coinbase makes it easy for Cameroonians to buy their first Bitcoin.
In addition, Coinbase is remarkable for its commitment to customer security, as it provides insurance for all funds held in its custody
8. CEX.IO
CEX.IO is a multi-functional cryptocurrency exchange that was founded in 2013.
It first operated as a Bitcoin exchange and as one of the popular cloud mining platforms to exist around 2014.
However, the services that this platform solely provides today focus on cryptocurrency exchange.
Millions of users trust CEX.IO. It is one of the best exchanges to buy bitcoins in Cameroon and the rest of the world.
This exchange is registered and licenced with FinCEN, an agency in the United States that safeguards public funds.
9. Coinmama
Coinmama is one of the top crypto exchanges offering bitcoin brokerage services.
It was founded in 2013 and has support in over 150 countries.
As of the time of this post, Coinmama has over 2 million active users.
The exchange is a non-custodial exchange, and it is a superb place to buy your bitcoins instantly.
10. Changelly
Changelly is a non-custodial instant cryptocurrency exchange that was founded in 2015 by Minergate (a crypto mining pool).
It is an exchange that connects users to a third-party platform to provide them with the best experience for buying and exchanging cryptocurrencies seamlessly.
Changelly functioned as an exchange that aids users in swapping their crypto for another; however, the exchange upgraded its services this year (2020).
The services added include a Fiat-to-Crypto Marketplace, which will allow users to buy crypto with their local currencies including XAF.
Changelly has also launched its trading platform, dubbed Changelly Pro.
These exchanges that I have listed above are undoubtedly the best places to buy and trade cryptocurrencies with the best experience.
If you want to know the overall best exchange in this list, then let's check out the subheading below.
---
Which is the Best Exchange to Buy Bitcoin in Cameroon?
Determining the best exchange to buy Bitcoin depends on individual use cases.
For instance, the best exchange for you at the moment should be determined after considering the factors below:
Motive – Am I buying to trade, store, or shop?
The supported cryptocurrencies – does the exchange have the coin I want to buy?
Payment Methods – Is the available payment method convenient for me?
Fees – How much is the fee on this exchange when compared with other exchanges?
Security and the Volume you would like to trade.
Take into account the aforementioned factors before making a choice.
---
Conclusion
Bitcoin in Cameroon is still at its starting point, but cryptocurrency awareness may skyrocket to success in this country.
This is the end of this post! I hope you enjoyed it.
Having walked you through this list, it is about time I got a reply from you.
So tell me;
Have you made up your mind on the exchange to buy your bitcoins from this list?
Are there other exchanges that you think I have missed out on?
Put down your comments below, and please share this post by clicking on the share buttons.
Cheers!
---
P.S
If you want to learn how to trade cryptocurrencies profitably, we developed a perfect course to help you master Cryptocurrency Trading.
Go to www.ctmastery.com to enrol.
---
Other related articles;