Even with the crypto ban, Nigerians' interest in trading cryptocurrencies continues to grow.
Impressively, Nigeria ranks among the top 6 regions in cryptocurrency activities.
However, the majority of these activities happen on foreign crypto platforms.
So, in this post, I'll show you the 9 best crypto apps by Nigerians that you should start using.
Especially since you can complete crypto transactions with Naira at a low cost.
If you are ready, let's jump right in!
---
Post Summary
Click on any item above to read its details immediately.
Enjoy!
---
List Of The 9 Best Crypto Apps By Nigerians
In no particular order, here's an overview of the 9 best crypto apps that you start using now 👇
Let's take them one after the other…
1. CTMastery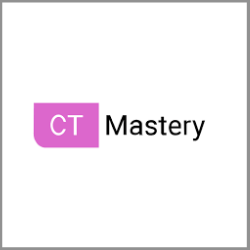 CTMastery is a cryptocurrency trading course for both beginners and experts.
Jude Umeano designed the course and launched it in May 2020.
Using a series of videos, he simplified crypto trading topics for anyone to understand.
Beginning from how cryptocurrency solves the problem of payments to using top crypto exchanges to understanding market trends and reading candle sticks.
So, if you are looking to trade cryptocurrencies profitably, CTMastery is a good start.
2. Payouts.cash
The second item on my list of best crypto apps is Payouts.cash.
Godsreal Ojinnaka founded the platform in April 2022.
Payouts.cash is a payment gateway established to make global payments to Africa easy and fast.
Anyone from anywhere in the world can send BTC, and USDT to Africa using this app.
Impressively, the funds are received directly into the recipients' bank accounts (in their local currencies).
Thus, African businesses can connect with their international customers without stress.
Also, you can easily convert crypto to your local currency and have it in your bank account.
Pretty cool, huh?
Read our Payouts.cash review to learn more.
3. Xend Finance
Xend Finance also made my list of best crypto apps by Nigerians.
It is a DeFi platform that provides crypto banking services for everyone.
Ugochukwu Aronu and Abafor Chima launched the platform in March 2021.
Xend Finance helps credit unions, cooperatives, and individuals to save in stable currencies.
Additionally, they earn up to 15% annual interest on their savings.
And because it is hosted on the blockchain, users enjoy financial security too.
Read our Xend Finance review for more details.
4. Boundlesspay
Another platform that made my list of best crypto apps is Boundlesspay.
This is an app that enables fast, cheap, and easy fiat and crypto transactions.
Franklin Peters Odoemenam founded the platform in December 2020.
Boundlesspay leverages blockchain technology to meet users' needs.
You can spend, stake, save, swap, or send money or crypto via this app. Superb!
Learn more from our Boundlesspay review.
5. NaijaCrypto
NaijaCrypto is a cryptocurrency exchange and it made my list of best crypto apps by Nigerians.
Chiagozie Iwu founded the exchange in April 2019.
Here, you can easily trade cryptocurrencies for fiat.
Also, it offers a variety of blockchain products like staking, futures, etc.
Read our complete NaijaCrypto review to learn how to use it.
Visit
6. Bundle
Another crypto app that made my list is Bundle Africa a.k.a Bundle.
Bundle Africa is a Nigeria-based digital payments app that enables users to send and receive crypto and cash.
Yele Bademosi launched the platform in April 2020.
Bundle Africa is designed to facilitate the transfer of crypto and cash among peers.
And just like Xend, it enables users to save in stablecoins and earn interest on their savings.
Read our detailed Bundle Africa review to learn more.
7. Lazerpay
Lazerpay is also one of the best crypto apps by Nigerians.
It is a payment gateway that helps businesses connect to their customers worldwide.
Emmanuel Njoku founded Lazerpay in October 2021.
Here, online businesses can accept payments in stablecoins.
Also, they can convert the stablecoins to NGN or USD and then send to their bank accounts.
Impressively, this platform processes transactions in about a minute.
Read the complete review of Lazerpay to learn more.
8. Qlip
Qlip, an NFT marketplace that Africans can call theirs, also made my list of best crypto apps.
Karla Obakpolor officially launched the platform in April 2021 to enable African artists to tokenize their assets and earn.
So, you can mint your assets (music, visual arts, fashion, etc.) as NFTs on the blockchain.
Additionally, you can combine arts with others to amplify the value of an NFT.
Then split the royalties when sales are completed on-chain. Super cool!
Read the complete Qlip Review to learn more.
9. Wicrypt
Lastly, on my list of best crypto apps by Nigerians is Wicrypt.
Wicrypt is a decentralized mobile internet sharing and monetization network.
Ugochukwu Aronu and Chidozie Ogbo cofounded the platform in 2018.
It gives individuals absolute control of their internet.
Moreover, they can share this data with whomever they please and at their set prices.
In addition to getting paid for their "Wi-Fi", users also receive WNT, the native token of the platform as incentives. Wow!
Read our Wicrypt review to learn more.
There you have the 9 best crypto apps by Nigerians but will they scale?
Read the next section to know what I think.
---
What Does The Future Hold For These Crypto Apps?
I see a bright future for these crypto apps because of the solutions they bring to the table.
Although they have their unique features, they are all designed to increase the earning power of Nigerians.
While some are teaching you how to trade crypto profitably like CTMastery, others enable you to trade the crypto like NaijaCrypto, Bundle Africa, and Boundlesspay.
Also, Xend Finance enables you to deposit in Naira, save in dollars, and earn interest.
Additionally, some apps help Nigerians and business owners send and receive payments across borders like Payouts.cash, and Lazerpay.
Plus, these apps are secured on the blockchain and incentivize users with their native tokens including XEND, WNT, BDX, NEX, and QLP.
What more can say? These apps are set to the moon especially since they are crypto-based and incorporate trends like NFTs.
Crypto awareness is on the increase and these apps will receive massive adoption in the long run.
Besides, many of them have already received millions of dollars in seed funding and are backed by game-changers like Binance and SiBAN.
Furthermore, some of these platforms have been around for 3 years or more and their founders have the knowledge and experience to keep scaling them.
Nevertheless, do due diligence before using any of these apps.
---
Conclusion
We have now come to the end of our discussion of the 9 best crypto apps by Nigerians. I hope it was worth your time.
Over to your turn;
Which of these crypto apps will you download first?
Perhaps, you're already using some of them, what has been your experience?
Are there other crypto apps that you feel should have made my list?
Tell me your answers in the comments section right away. Let's engage!
Also, hit those icons below to share this post with your friends, thank you.
---
Interesting picks for you…