Are you looking for the fastest way to send money to Nigeria from anywhere in the world?
Look no further. Use Payouts.cash!
Payouts.cash is a payment gateway startup in Africa.
In this post, I am going to show you how to use Payouts.cash to send and receive payments in Nigeria.
---
Post Summary
This is what I will cover:
Let's dive in!
---
1. What Is Payouts.cash?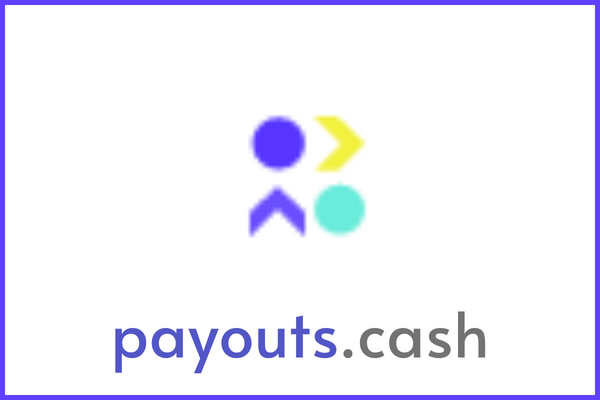 Payouts.cash is a payment gateway startup established in 2022.
Its mission is to make global payments to Africa as easy and fast as possible.
With Payouts.cash, anyone from anywhere in the world can send BTC, and USDT to Africa.
And within two minutes, the recipient will get his local currency in his bank account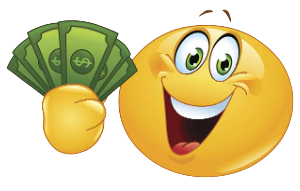 .
This makes it easy for businesses in Africa to connect with their international customers.
Or a family member that is outside the country to send money to their loved ones at home.
It is also handy for anyone who wants to instantly convert crypto to fiat currency and have it in their bank account.
Isn't that splendid? Continue to the next section to see how to send money to Nigeria with Payouts.cash.
---
2. How To Send Money To Nigeria Using Payouts.cash
Watch the above video or follow this step-by-step guide!
Visit Payouts.cash and select the currency you want to send. Fill out the other options in the form and click "Send".
2. Fill in the recipient's bank details, and email address and click continue.
3. Enter your email address for an update about the transaction, or skip this step.
3. Select the payment methods you want to use.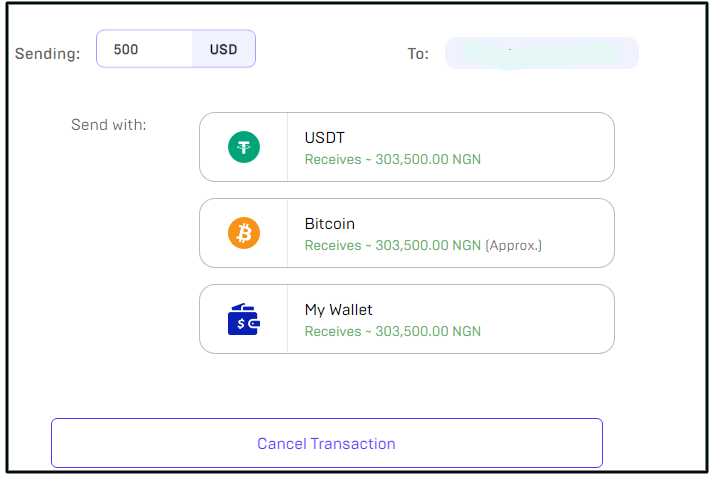 Note: If you select "My wallet," then you must have funded your Payouts.cash wallet with USDT or BTC.
Payouts.cash offers a crypto wallet to users to make things easier.
They can fund it with BTC or USDT, get their equivalent in USD, and use it to send payments within Africa at any time.
To use the wallet, you need to log into Payouts.cash with just your email and verification code. This is for safety reasons.
But I will assume you chose USDT as your payment method. Follow the next step.
4. Once you click on "USDT," select the blockchain version you want to send.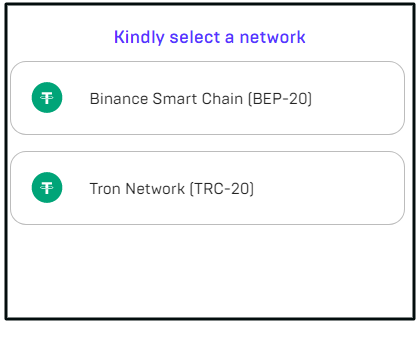 5. Afterwards, send the payment to the blockchain address that is displayed on your screen and click "I have made payment."
It is that simple! The recipient will get the payment in a short time in his bank account.
---
3. How To Recieve Crypto Payments Using Payouts.cash
Let's assume you are a freelancer in Nigeria.
But sadly, you are consistently declining offers from your clients living outside the country because of payment issues.
Or in another scenario, most of your clients want to pay in crypto but you don't know your way around crypto.
Well, stop losing those clients and create a payment link with Payouts.cash.
I will show you how to create a payment link for your clients who want to pay with crypto.
The magic is that you get naira in your bank account instantly. See the steps below!
Once you are on the site, click "receive".
It will take you to a dashboard. Click "Create a payment link."
Fill in your email address and country.
You can also click the "Set a fixed amount button" and enter the amount you are expecting from your client. After that, click "Continue".
Wolla! Your payment link is created. Copy it and send it to your clients.
You can create as many payment links as possible, which is necessary if you use different bank accounts.
Now, what fiat currencies can I receive with Payout.cash? You'll find out in the next section.
---
4. Supported Countries/Currencies, Fees, and Limits
You can use Payouts.cash from anywhere in the world.
However, at the time of writing, payouts are only received in NGN.
Thankfully, the team plans to list other African currencies, including GHS, KES, and ZAR.
Bitcoin transactions are free.
However, Payouts.cash will charge a flat fee of 1.7 USDT if it is USDT (in any blockchain version).
Only $12,000 can be sent in a single transaction.
Continue to the next section!
---
5. Customer Support And Public Opinion
To join the community or reach out to the team for help, use the following channels:
Email: [email protected]
Twitter: https://twitter.com/trypayouts
Linkedin:https://www.linkedin.com/company/payouts-cash
Instagram:https://www.instagram.com/payoutsdotcash/
You will also find their contact details as soon as you initiate payment.
I couldn't get users' reviews of Payouts.cash on Trustpilot.
But it is nothing to worry about since the platform is still new at the time of writing.
---
6. Payouts.cash vs. Older Payment Gateways
I will compare Payouts.cash with older payment gateways, which are:
Western Union
Moneygram
Worldremit.
The comparison at a glance!
You can see that Payouts.cash has lower fees, allows you to send cryptocurrency, and is far more scalable than the alternatives discussed here.
So, which do you prefer? Share your thoughts in the comment section!
---
7. FAQs
1. Is it possible to buy BTC or USDT from Payouts.cash?
No. You can only sell them and receive funds in your bank account.
2. Can I receive dollars to a domiciliary account with Payouts.cash?
No, you only receive Naira.
3. Does Payouts.cash have an app?
Yes, it does. It is available via the play store and App store.
4. Who can use Paycash.cash?
– Someone who wants to send money from abroad to Nigeria
– Businesses interested in accepting cryptocurrency payments
-Traders who want to sell their USDT and BTC instantly without using the P2P market.
5. Can I integrate Payouts.cash into my website?
Payouts.cash features a payment API which is designed for business website owners in Africa to accept global payments in crypto.
This feature is still under construction at the time of writing( 6/23/2022).
It may have been fully functional by the time you are reading this article.
Otherwise, click on this waitlist to apply.
---
Heads up!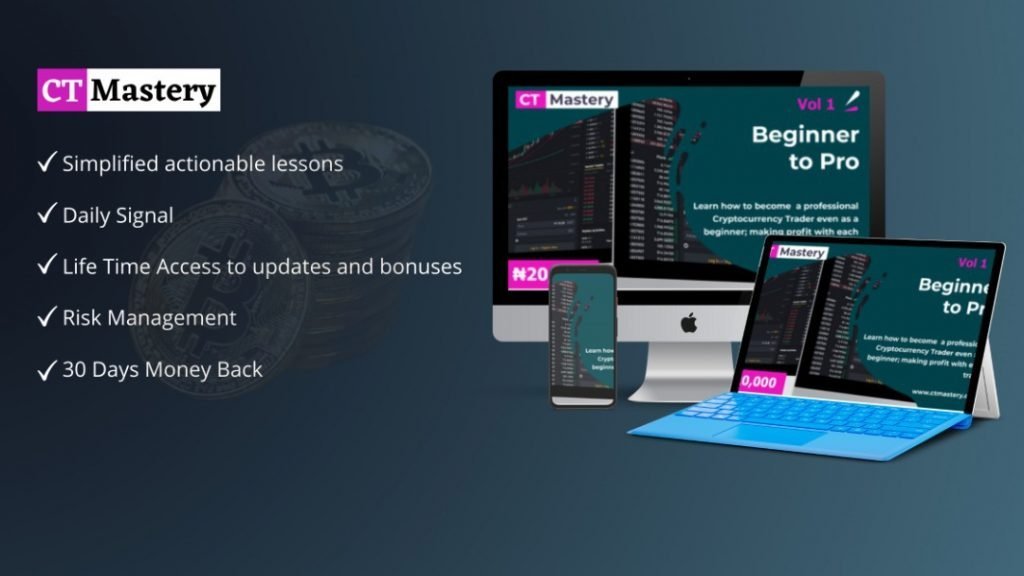 If you want to learn how to trade cryptocurrencies profitably, we developed a perfect course to help you master Cryptocurrency Trading.
Go to www.ctmastery.com to enroll.
You can also join our Telegram community at https://t.me/ctmastery for more information.
---
8. Conclusion
This is the end of this review. I hope you enjoyed it.
Now, I need your response.
What do you think about this payment gateway?
Have you used it before? Or do you intend to use it?
Which other fiat currency would you like Payouts.cash to support?
Type your answers in the comment section and I will respond to them.
Spread the word about Payouts.cash by clicking on the social media icons below. Cheers!
---
Also Read: