I will share the 7 time-sensitive Solana airdrops you shouldn't miss today.
The cryptocurrency world is filled with opportunities and ways of earning passive income.
Airdrops is one of them, and so far into the year, we have had lots of them.
As the year winds up, I will present you with 7 more airdrop opportunities on the Solana network.
Let's get started already.
---
7 Time-Sensitive Solana Airdrops
The airdrop opportunities include:
Find details on them below.
1. Jito
Jito is a unique liquid staking service for Solana.
It offers a stake pool called Jito Stake Pool, where users can stake their Solana tokens and receive a liquid stake pool token (JitoSOL).
This token not only earns traditional staking rewards but also benefits from Maximum Extractable Value (MEV) rewards generated by transactions on Solana.
JitoSOL stands out by exclusively staking with validators focused on improving network performance, including an auction mechanism to reduce congestion.
The token automatically gains value from staking and MEV rewards, allowing users to earn yield and maintain capital efficiency through DeFi integrations.
Jito aims to optimize yield for JitoSOL holders while contributing to enhancing Solana's network.
How to qualify for an airdrop:
Stake your SOL as JitoSOL on Jito
Hodl JitoSOL (1 point per JitoSOL per day)
Deposit JitoSOL into LPs in other DeFi protocols (2 points per JitoSOL per day)
Refer others
For more information, check this page on the Jito site.
2. Drift
Drift Protocol is a decentralized exchange on the Solana blockchain that facilitates transparent and non-custodial cryptocurrency trading.
Users can deposit collateral into Drift Protocol to engage in various activities, including:
Trading perpetual swaps with up to 10x leverage
Borrowing or lending at variable rate yields
Staking/providing liquidity, and
Swapping spot tokens
The protocol offers DeFi tools powered by a robust cross-margined risk engine, balancing capital efficiency and protection for traders.
The cross-margin engine allows for extended functionality within the protocol without excessive risk, such as enabling cross-collateral on perpetual futures and more efficient margin trading on spot assets.
A Keeper Network supports Drift Protocol's order book, liquidity, and liquidation layer.
This is a network of agents and market-makers incentivized to provide optimal order execution to traders.
Keepers route orders through multi-sourced liquidity mechanisms designed to scale effectively and offer competitive pricing, even for larger order sizes.
How to qualify for an airdrop:
Connect your wallet to Drift
Trade on the exchange
Provide liquidity to the DLP (Drift Liquidity Provider)
Stake assets in the Drift Insurance Fund Vaults
3. Phantom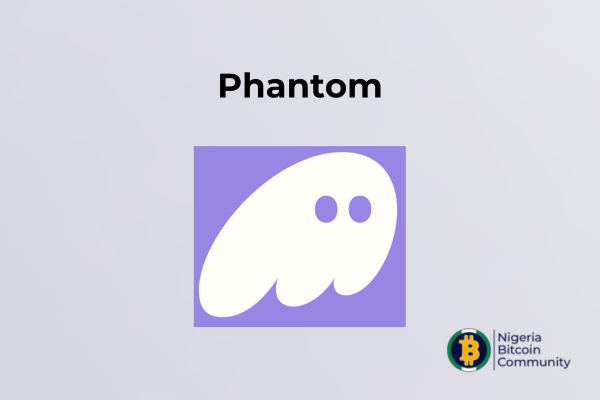 Phantom is a Solana ecosystem wallet designed for interaction with Solana-compatible dApps like Magic Eden and Raydium.
Founded in 2021, it achieved unicorn status with a valuation exceeding $1 billion in a Series B funding round in January 2022.
The wallet is a web browser extension and mobile app supporting self-custody.
Its features include:
Depositing and buying crypto
Token swaps through Raydium
NFT support with integration for the Magic Eden marketplace
Phantom also offers staking functionality for Solana, allowing users to participate in the network's consensus and earn rewards.
The wallet's user interface resembles MetaMask, and its recent partnership with Polygon aims to introduce multichain support.
How to qualify for an airdrop:
Create a Phantom wallet
Swap tokens through the Phantom wallet
Unlock the DRiP Phantom collectible
4. Backpack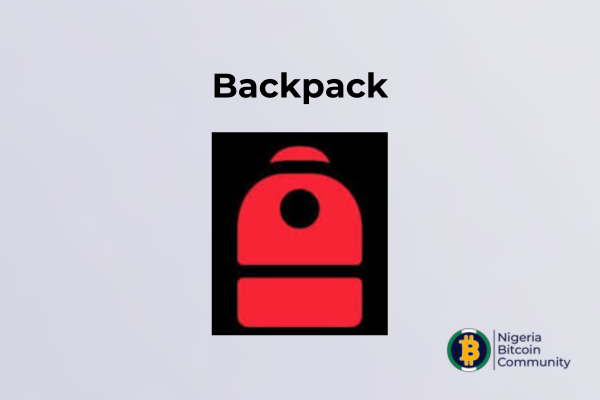 Backpack is the first wallet explicitly designed for xNFTs.
It offers a versatile platform for managing crypto assets, including tokens, decentralized applications, and NFTs.
Coral, the company behind the Anchor framework for Web3 development, created it.
Backpack facilitates the following:
Sending crypto assets
Swapping tokens
Messaging friends
Trading NFTs
Connecting to Ledger devices
Buying crypto with fiat.
Positioned as the wallet for xNFTs, Backpack serves as the gateway for access, transactions, and identity management within the emerging xNFT economy.
Users can store, send, and collect xNFTs across different chains and user platforms through Backpack.
How to qualify for the airdrop:
5. Zeta
Zeta aims to be the primary on-chain trading product for Web3 retail and institutional users.
Operating on the Solana blockchain since January 2022, Zeta provides a capital-efficient decentralized exchange with perpetual contracts.
It claims to be the world's fastest and most liquid decentralized exchange, featuring a fully on-chain order book and offering perpetual swaps for:
How to qualify:
Deposit USDC
Trade on the exchange
6. MarginFi
MarginFi is a collection of smart contracts forming a DeFi-native prime brokerage protocol.
This protocol enables peer-to-peer lending and facilitates portfolio management for trader positions across blockchains.
How to earn points:
7. Jupiter Exchange
Jupiter Exchange is the inaugural liquidity aggregator built on the Solana network.
Its main objective is to provide users with an extensive array of tokens and optimize the process of finding the most efficient route between any pair of tokens within the Solana ecosystem.
How to qualify for an airdrop:
Swap tokens
Place limit orders
Set DCA
Use the bridge
Trade perpetual
---
Conclusion
There you have it… The 7 time-sensitive airdrops on the Solana network.
One thing I must say is that you should beware of phishing scams while you scramble for airdrops.
be sure you are on the correct URL of the various sites while interacting with them.
Learn how to keep your cryptos safe from the tips I gave in this post.
If you're yet to join Afibie Crypto Trading School, you are missing a lot.
With the 2024 bull season in view, sign up for free on Afibie and join our Telegram channel to keep up with the happenings in crypto.
Lastly, share this post with friends so we all will make this money together.
Till my next post, hodl on!