Today, I did a detailed review of Avalanche, one of the fastest smart contracts platforms.
Avalanche equips the DApps built on it to outperform their competition.
Its excellent features have attracted over 1,000 nodes, and more than 450 projects exist on the chain.
Also, the platform is secured by the AVAX token, a hard-capped and scarce asset.
Keep reading to learn more about Avalanche and how you can benefit from its AVAX token.
---
Post Summary
Happy reading!
---
1. What Is Avalanche?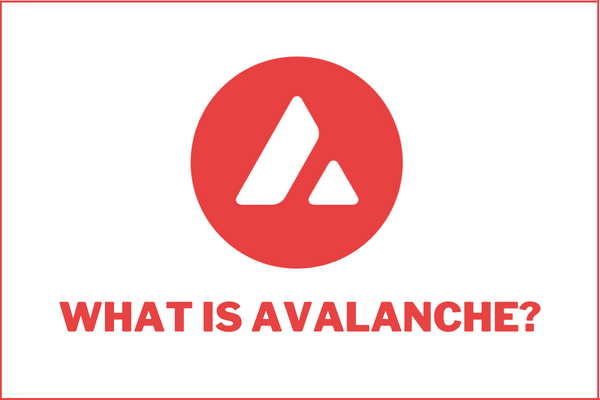 Avalanche is an open, programmable smart contracts platform for decentralized applications.
Emin Gun Sirer founded the platform in September 2020.
His goal was to build a fast, low-cost, and environment-friendly network for developers to build on.
Therefore, users of Avalanche are equipped to build customized blockchains that fit their application needs.
Also, they can deploy Ethereum DApps to enjoy faster throughput.
Furthermore, Avalanche uses the proof-of-stake mechanism to reach a consensus.
So, AVAX holders are required to stake AVAX in exchange for the right to validate transactions.
In March 2022, the Avalanche Foundation launched Avalanche Multiverse, an up to $290M incentive program.
This is to accelerate the adoption and growth of its novel Subnets, a scaling solution for Web3 DApps.
Let's talk more about the Subnets and other solutions by Avalanche in the next section.
Tag along!
---
2. Solutions Offered By Avalanche
They include:
a. Decentralized Finance (DeFi)
Avalanche is interoperable with the Ethereum blockchain.
And as such, DeFi apps built on Ethereum can leverage the transaction speed and low fees of Avalanche.
This makes asset issuance, borrowing, lending, and other DeFi activities seamlessly.
b. Centralized bodies
Institutions, enterprises, and governments can also build on Avalanche.
They can launch assets and build applications to achieve compliance and data security.
Thus, actions like debt financing, digital identity, document tracking, fund management, etc. become smarter and faster.
c. Non-Fungible Tokens (NFTs)
Avalanche also enables users to mint NFTs in seconds for fees less than a cent.
Users can tokenize certifications and licenses, collectibles, credentials, in-game items, music, etc.
That way, they get to digitally prove ownership, streamline value flow, or create and share art. Cool!
d. Subnets
All the solutions mentioned above are possible because of subnets.
Subnets are like side chains to the Avalanche blockchain.
So, applications are built to run independently on the subnets.
However, they can interact with each other and the main chain.
Also, they rely on the main chain for security.
Other relevant features of the Avalanche Protocol are:
Avalanche wallet
This enables users to stake AVAX and earn rewards.
Explore
Here, you will find all the applications hosted on the Avalanche network.
Bridge
The Avalanche Bridge supports the transfer of Ethereum ERC-20s to the Avalanche chain and vice versa.
Now, let's look at the token that secures the Avalanche network.
Keep reading!
---
3. AVAX Token Explained
AVAX is the native token of the Avalanche platform. It is used for staking and transaction fees.
During its ICO, $12 million was raised via a private sale in May 2020.
And via a public sale in July 2020, $23 million was raised.
The maximum supply of AVAX is 720,000,000 coins and 280,832,635 AVAX coins are in circulation.
Presently (07/06/2022), the coin is priced at $23.90 and it is listed on popular exchanges like Binance, OKX, KuCoin, FTX, and Gate.io
Also, you can store your AVAX in wallets that support it like Avalanche wallet, Trust, MetaMask, Trezor, Ledger, etc.
As mentioned, validators stake AVAX tokens to qualify to process transactions.
The minimum staking requirement is 2,000 AVAX.
Moreover, users can delegate their tokens and get a share of validators' rewards.
For delegators, the minimum staking amount is 25 AVAX.
The minimum staking duration is 2 weeks and the maximum is one year.
Important note:
AVAX holders control the rate of new coin creation by voting on the amount of AVAX rewards given to validators.
Also, all transaction fees are burned to make AVAX scarcer over time.
And the fee is subject to change because Avalanche users vote on it.
Next, we'll see the customer support of Avalanche.
Keep reading!
---
4. Customer Support And Public Opinion
Avalanche has a developer document that explicitly explains how to build on the platform.
Also, users can stay updated via these channels:
https://medium.com/avalancheavax
https://twitter.com/avalancheavax
https://t.me/avalancheavax
https://chat.avax.network/
https://youtube.com/avalancheavax
https://www.reddit.com/r/avax
https://community.avax.network/
I checked Avalanche on TrustPilot and I found only one review and it was negative.
This is quite poor for a platform that has existed for close to 2 years.
Also, I searched for it on SCAMADVISER, and it had a 66% trust score.
Then on Reddit, the platform has an active group with over 39,000 members. Cool!
Wondering if you should invest in AVAX? Find out what I think in the next section.
---
5. Is AVAX A Good Investment?
I believe it is especially with the design of the Avalanche platform.
It has a fast transaction processing time, a reward structure that incentivizes participation, and is capable of supporting multiple blockchain-based projects.
This will continuously attract massive attraction thus, boosting the value of AVAX tokens in the wallets of holders.
Also, I like that the platform is given to consistent improvement.
For example, the latest one – Multiverse, will help boost the functionality of subnets.
Consequently, this will lure more creators and in the long run increase the value of the token.
Again, the minimum staking requirement to be a validator is too high for anyone to risk misbehavior.
Besides, staking AVAX attracts an 11% APY, which means maximum profits for both validators and delegators.
Additionally, the use of the PoS consensus mechanism makes Avalanche one of the high scaling smart contracts platforms.
Impressively, Ethereum developers get to launch their DApps on Avalanche and enjoy fast/cheap transactions.
Furthermore, the founder of Avalanche is popular for his contributions to peer-to-peer systems, operating systems, and computer networking.
So, it is certain that he has what it takes to keep scaling the platform.
Moreover, Avalanche has attracted huge partnerships like BitGo, Cronos, and Coinbase.
Plus, top platforms like Chainlink and The Graph are already building on Avalanche.
Nevertheless, do due diligence before investing in this token.
We're almost done here but let's answer a few questions and then we can wrap up the post.
---
6. FAQs
Is Avalanche better than Ethereum?

Yes and No (LOL). I don't see these platforms as competitors mainly because Ethereum apps can also exist on Avalanche.

Nevertheless, they have their strengths and weaknesses.

Avalanche is faster – 4,500 TPS versus Ethereum's limit of 15 TPS.

On the other hand, Ethereum supports more projects and transactions.

Again, Avalanche uses a proof-of-stake consensus mechanism while Ethereum uses proof of work.

Interestingly, Ethereum is gradually transitioning to using proof of stake.

And while all processing fees for Avalanche transactions are burned, only a percentage of transaction processing fees are burned by the Ethereum network.

However, fees on both Avalanche and Ethereum vary based on the congestion of the network.

Nevertheless, the fee structure for Avalanche is determined by user governance.

You can see that both platforms are good to go. It just depends on the one you wish to use.
How do I use Avalanche?

Follow these steps:

i. Get AVAX from an Exchange

ii. Send AVAX from the exchange to MetaMask

iii. Then connect Avalanche to MetaMask

iv. Now, you can start building on Avalanche
How do I stake and earn AVAX?

i. Open the Avalanche wallet page and opt to create a new wallet

ii. Then click on "Earn" and select whether you want to "validate" or "delegate"

iii. Next, you connect your wallet to a node and indicate necessary parameters, like how much you're staking and for how long.

iv. Click on "validate" or "confirm" and you're good to go.

Check here to see how much you can earn when you stake AVAX.

Apart from the Avalanche wallet, you can also stake AVAX on the exchanges that support it and earn rewards.
---
Special Offer!
If you want to learn how to trade cryptocurrencies profitably, we developed a perfect course to help you master Cryptocurrency Trading.
Go to www.ctmastery.com to enroll.
You can also join our Telegram community at https://t.me/ctmastery for more information.
---
7. Conclusion
We have now come to the end of our discussion on Avalanche. I hope it was worth your time.
This platform provides a fast, low-cost, and interoperable system for launching DApps and smart contracts.
Do you still have questions about Avalanche? Or opinions to share? Please drop them in the comments section below.
I'd also love to know if you will stake or are already staking AVAX and how profitable it has been. Let's engage in the comments!
Lastly, I will appreciate it if you hit the social media icons below to share this post with your friends. Thank you!
---
Don't miss…