This post is a review of the NEST protocol, a high-performing blockchain oracle.
NEST provides reliable, accurate, and timely data for DApp developers and DeFi platforms.
Also, it has a native token $NEST that helps to meet liquidity needs for the platform.
Keep reading to understand how NEST works and how to partake in its ongoing $5000 airdrop.
---
Post Summary
Click on any item above to read its details immediately.
---
What Is NEST Protocol?
NEST is a decentralized blockchain oracle network on Ethereum blockchain that launched in 2019.
Like other blockchain oracles, NEST syncs off-chain data to on-chain prices.
But it has features that make it preferable to the others.
NEST features include:
a. It forms a price directly on the chain rather than uploading external price data.
b. NEST makes use of a verification system.
c. It relies on many sources to provide correct prices quickly.
d. The NEST protocol allows for free participation of miners and verifiers.
e. It removes the need for middlemen thus, reducing transaction costs and delays.
f. It supports multiple chains including Polygon, KuCoin Community Chain, and BNB Chain.
g. The protocol operates a quotation mining process that makes it resistant to attacks.
Impressive, huh?
Let's talk about how NEST works to better understand these features.
Tag along!
---
How NEST Protocol Works
There are 3 categories of participants in the NEST protocol namely:
Price callers – DeFi platforms that rely on NEST for the correct price of assets.
Miners – they supply the network with price quotations for different assets.
Verifiers – confirm the price quotations by miners before adding them to the blockchain.
This is how business is down on NEST:
The protocol uses a quotation system that allows anyone to participate using NEST tokens.
When miners provide price quotations to the protocol, they need to lock in a specific amount of the quoted asset e.g ETH
Also, they will pay a commission fee to receive NEST tokens.
Next, a verifier receives the quoted price offer. But if the quoted price differs from the market price, he can leverage the arbitrage opportunity and then submit a new price to the chain.
He too must lock more than double of the volume of the asset locked by the miner.
Furthermore, another miner will have to confirm the price submitted by the verifier before it is added to the chain.
This second miner must lock up a greater amount of assets than the previous verifier.
It continues like this until there's a price quotation that isn't arbitrage traded.
Then this new price is recorded in the blockchain.
At the end of the verification process, miners and verifiers can retrieve their locked assets.
Meanwhile, Price Callers can then obtain the prices from the protocol after paying a fee.
In summary, NEST uses a price quotation system to scan the market and top exchanges. All the data received are combined and once they are verified to be accurate, they are added to the blockchain.
In addition to being a recommended oracle for developers and DeFi platforms, NEST also has an app for regular users.
Find more details about it in the next section.
---
NEST Fi Explained
NEST Fi is a decentralized financial market for regular users.
It offers the following services:
a. Futures
This enables users to trade BTC/USDT and ETH/USDT futures directly from their wallets without a trading fee.
It provides up to 5X leverage.
b. Options
Here, users can buy options with flexible choices on exercise date, direction and strike price, and no commission.
c. Win
This is a game that enables users to bet with their NEST tokens and earn 0.1% extra.
Also, it attracts a rolling fee of 0.01 NEST.
d. Swap
Here, users can exchange any of the supported tokens: NEST, DCU, and USDT.
Also, they choose between Ethereum or BNB chain to perform the swap.
Moving on, we'll learn about the native token of this protocol.
Keep reading!
---
NEST Coin Explained
NEST is the native token of the NEST protocol and it is an ERC20 token.
This coin is used to reward miners for providing price quotations to the network.
Also, NEST token holders receive back the fees charged by the Ethereum network when presenting quotations.
Additionally, third parties pay fees to use price quotations calculated by the NEST system.
Holders of NEST receive a percentage of these fees back as ETH. Superb!
NEST has a maximum supply of 10 billion coins, out of which 80% is allocated to miners, 15% to nodes, and 5% to the DAO.
24 $NEST and 4.5 $NEST are released to the mining and node pools respectively whenever a new block is added to the chain.
Already, 2,911,743,948 NEST coins are in circulation and a unit is priced at $0.032684 (as of 30/08/2022).
You can buy $NEST from any of these exchanges:
Also, the following wallets support $NEST:
Coinbase wallet
WalletConnect
Token Pocket
Coin98, etc.
Earlier, I mentioned that NEST has an ongoing airdrop exercise.
Read the next section to see how to participate.
---
How To Participate In NEST $5000 Airdrop
This is the 11th airdrop of the NEST protocol and it is tagged #NEST Protocol $5000 Discord Invitation Campaign
It commenced on the 22nd of August, 2022 to end in September 2nd, 2022.
The platform wants to attract more people to its discord community.
All you need to do is to join the discord group and then invite 3 friends.
The airdrop will be distributed as follows:
i. Invite 3 friends to win the $3000 $NEST prize pool.
ii. Top 100 on the invitational leaderboard win a $1000 $NEST prize pool.
iii. Split the $1,000 $NEST reward based on chat level
Follow this link to enter the campaign
Additionally, NEST is organizing a Learn to Earn program that will end in three days too.
Here, users learn more about the platform, after which, they take a quiz, and earn rewards.
This time, 9000 NEST tokens are up for grabs.
Click on this link to participate.
In the next section, I explained why I think $NEST is a good investment.
Read on!
---
Is $NEST A Good Investment?
I believe $NEST is a good investment because of the solution the protocol it brings to the table.
It provides developers and DeFi platforms with reliable data to enable them to carry out their services efficiently.
Also, it removes the problem of centralization that is faced by most blockchain oracles.
Its quoting mechanism for fetching data is commendable because it allows for many submissions, thus, achieving decentralization.
Moreover, miners may incur an impermanent loss in their locked assets if an arbitrage trade is performed after the price verification.
This helps to discourage bad actors from infiltrating the system.
However, I don't like that miners have a larger portion of the token's total supply because it poses the risk of pump-and-dump.
But on the bright side, the system operates a 20% decaying rate to manage the circulation of the token.
Furthermore, NEST has a Probabilistic Virtual Machine (NEST PVM), where developers can build exciting applications based on the function library, similar to Ethereum virtual machine (EVM) programming.
Additionally, NEST has solid partners that point to the bright future of this platform including, Binance, Coinbase, Certik, Poly Network, Cafix, etc.
Nevertheless, do due diligence before investing in the $NEST token.
Let's answer a few questions and then we can wrap up this post.
---
FAQs
How do I get started on NEST?
It depends on your role. If you're a developer, go here.
Otherwise, users can go to finance.nestprotocol.org, connect their wallets, and enjoy the available services.
How do I stay updated on this platform?
NEST has a blog, news site, and a research academy where users can learn more about the platform and other relevant crypto events.
Also, they can receive answers to their queries via these channels:
– https://discord.com/invite/nestprotocol
– https://t.me/nest_chat
– https://twitter.com/FortProtocol
– https://nest-protocol-82041.medium.com/
---
Hey!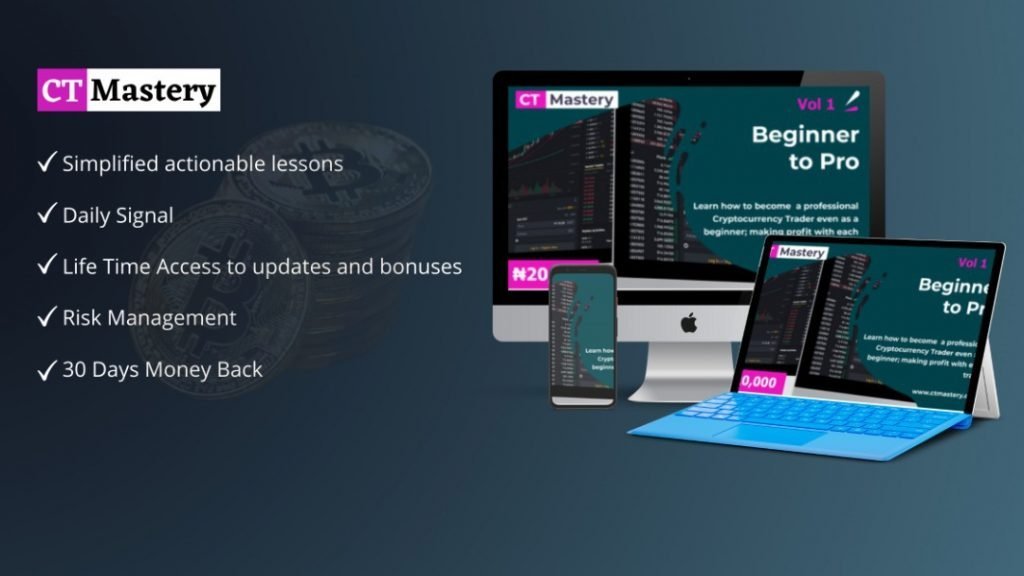 Looking to trade cryptocurrencies profitably? We curated the perfect course that will help you do that
Visit www.ctmastery.com to enroll. You can also join our Telegram community at https://t.me/ctmastery.
---
Conclusion
We have now come to the end of our review of NEST, a protocol for developers, DeFi platforms, and regular users.
This protocol uses a unique quoting and rewards mechanism to supply accurate pricing data.
Also, it has different campaigns that grant users free tokens as we saw earlier.
And that's all I have for you in this post. I hope it was worth your time.
Tell me in the comments, what do you think of the NEST protocol, is it the best you've tried?
Feel free to ask any questions you may have as well.
Then hit the icons below to share this post with your friends. Thank you!