In today's post, I talked about 9 ways to make money with cryptocurrency.
When looking for the best ways to earn money online, cryptocurrency can be your best bet.
Over the last years, many people have become rich with cryptocurrency because it offers various means to make a good income online.
Are ready to make money with crypto? Then read this post to the end.
---
What Is Cryptocurrency?
Before we talk about the ways to make money with cryptocurrency, let's define cryptocurrency.
Cryptocurrency is a decentralized digital or virtual currency that is secured by cryptography and serves as a medium of exchange at a person-to-person level.
It grants you total control of your funds while keeping them safe.
You'll get a clearer picture of cryptocurrency and how it works when you read 7 Top Facts You Need to Know About Cryptocurrency: The Newbie Guide.
Now, let's see how to make money with crypto.
Tag along!
---
9 Ways To Make Money With Crypto
Each of these ways listed is explained in more detail below.
1. Investing
Investing in cryptocurrency is one of the best and proven ways to make money with cryptocurrency.
Crypto investment is a long-term strategy and it is very profitable.
It is one of the most beginner-friendly ways to make money with crypto.
The process is easy and it is often referred to as the Buy and hold (HODL) strategy.
That is, you buy a coin and hold it for a long time before selling it.
For example, if you had invested $1,000 in Bitcoin in 2013, you'd be about $400,000 rich today.
So cool!
2. Trading
Trading is a good alternative to making money with cryptocurrency in the short term.
However, it requires ample knowledge to trade the crypto market successfully.
Also, you need to conduct proper fundamental and technical analysis.
That way, you can make a profit regardless of the movement of the crypto market.
In trading, you buy coins at a low price and sell them when there is an increase in price.
To learn more about trading crypto, read this post: Beginners Guide to Crypto Trading| 5 Top Crypto Trading Platforms
3. Staking
Staking involves committing your crypto assets to support a blockchain network.
It is a common concept in the crypto space and an easy way to make money with cryptocurrency.
Most crypto blockchains use staking to verify transactions and allow participants to earn rewards on their holdings.
In other words, they use the proof-of-stake model to process payments.
This is a great way to use your crypto to generate passive income.
All you need to do is to commit your crypto to a network and get rewarded.
Also, you can stake via cryptocurrency exchanges.
But ensure that you've learned how it works before you begin.
This post will help: Cryptocurrency Staking Types – Which Is The Best Option For You?
4. Mining
Mining is also a proven way to make money with cryptocurrency but it requires a lot of resources.
It is the process of creating new coins by solving complex mathematical puzzles.
You are rewarded with new coins when you mine cryptocurrency, which you can later exchange for other crypto or fiat.
That is, you are helping the cryptocurrency community grow while making money.
Read this post to better understand the concept of mining: Bitcoin Mining in Everyday Language – A Complete Guide (2021)
And here are 6 legit and the most profitable mining companies to help you make the right choice if you want to mine.
5. Digital Marketing
You might be thinking here, how do I make money in cryptocurrency through digital marketing?
Well, most cryptocurrency startups seek people who can market their projects.
It is done through social media promotion and creating good content for the project.
So, if you're good at digital marketing, here's an earning opportunity for you.
Interesting, right?
Let's talk about airdrops.
6. Airdrops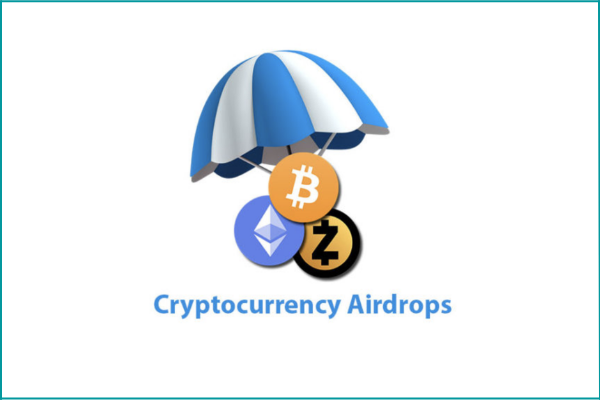 Airdrop is also a good way to make money with cryptocurrency.
It grants you free crypto tokens when you perform certain tasks like following the social media account of a crypto project.
A crypto company or an exchange can do an airdrop to create a large user base for their project.
Being part of the airdrop gives you free coins that you can trade.
Therefore, make sure the crypto project is legit before participating.
You can read this post to know how to spot legit airdrops: How To Know Legit Crypto Airdrops (9 Pro Tips!)
7. Education
When talking about how to make money from the crypto space, let's not forget about educating people.
As cryptocurrency awareness is on the increase, many related blogs and websites need writers that are knowledgeable in crypto.
So, they will gladly pay you for the job if you write quality content.
Or you can even create a youtube channel and start teaching about crypto-related topics and make a good income from that.
If you want to write for us, send us an email at [email protected]
Read on!
8. Accepting Crypto Payments
This one appears to be the simplest way to make money with crypto.
If you own a business, you may want to consider accepting payments in your preferred cryptocurrency.
You could either use it to pay for something else or keep it and wait for its value to rise.
If the coin's value increases, you could make a good profit.
And the last one here is affiliate programs.
9. Affiliate Programs
Crypto affiliate programs are one of the reliable and proven ways to make money.
You earn from this by sharing your referral links of any centralized exchange used for trading crypto.
The link can be shared through blog posts or youtube channels.
When your audience signs up with your link, you earn a certain percentage or commission from the exchange.
Cool!
---
Ps: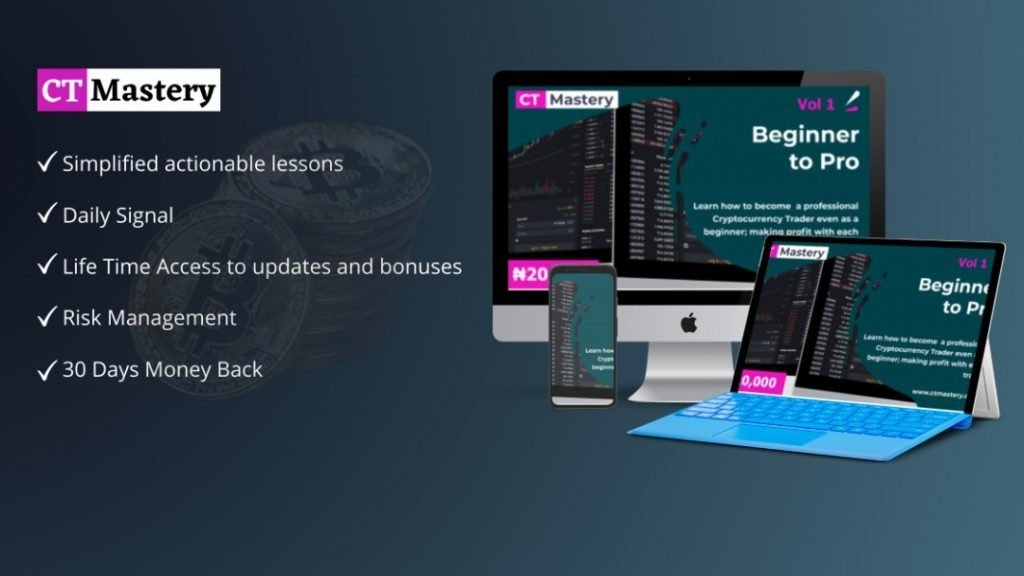 ---
Conclusion
This brings us to the end of this post, 9 proven ways to make money with cryptocurrency.
Perhaps, you've seen crypto folks who boast of making profits despite the seemingly poor performance of the market
Chances are they're using one or more of these ways to remain on the profit side.
You too can use these ways to improve your earnings from cryptocurrency.
I hope you learned something from this post. If you did, then let me know in the comment section.
Which of these ways have you tried already and which are you going to try?
Or maybe you have a question for me?
Let me know in the comment section.
Remember to click the share buttons if you enjoyed the post!
---
Other interesting posts…