This review will expose the irrefutable truth about Lion's Share Smart Contract!
You must have heard of Lion's Share; a platform that doubles your ethereum for recruiting members.
Lion's Share is relatively new, but like Forsage, has been making waves on the web.
In this post, I am going to unravel everything about Lion's Share, and in the end, you will know if it is legit or not.
So, with this…let's go and find out the truth!
---
Post Summary
To advance the motion of this post, we will look at;
Alright, let's dive right in.
---
What is Lion's Share?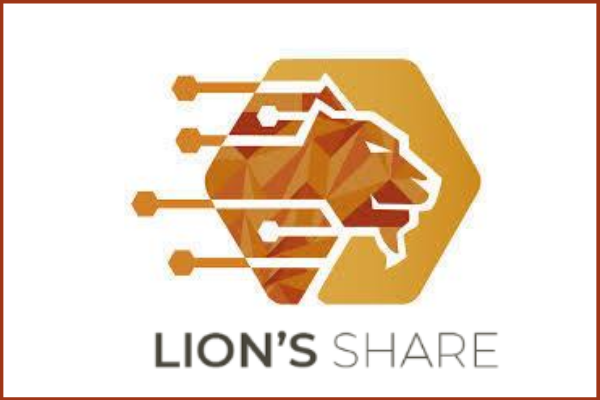 Lion's Share is a smart contract that is built on the Ethereum Blockchain.
The platform is decentralized, and every transaction is simply peer-to-peer(members account are not managed by the company).
From what I gathered, the platform operates an MLM commission structure that will create a 100% commission flow for every member.
Lion's Share was launched on the Ethereum Blockchain on the 13th of July 2020.
It is stated on the website that;
The smart contract can never be hacked.
All transactions are verifiable on the blockchain.
Lion's Share has no physical location, and I could not get any information regarding its owner on its website.
On further research, I discovered that the CEO of Lion's Share is James Ward; a guy with so many dark histories in the MLM scheme.
Read on to find out who James Ward is.
---
Who is Behind It?
The front runners of this platform happen to be these two guys;
James Ward
Edgardo Valdivieso
I discovered this from Lion's Share Official Telegram and a couple of videos that I saw on Youtube.
Well, I do not know much about Edgardo Valdivieso, but the person that I am about to unveil here is, James Ward.
You must have seen him promoting Lion's share on so many platforms on social media.
So, who is James Ward?
James Ward is a guy that has a terrible history in the MLM niche.
He has been making headlines with his MLM|Ponzi scheme since 2010.
Below, I will be listing all his MLM schemes that have crashed since 2010:
LGN Prosperity, later rebranded LGN International was launched in 2010 but collapsed in 2013.
iBizWaves; later rebranded "MyBiz Tool Box" was launched in 2014 ( it is still unclear whether this site is still functional or not.
2SL Start Living was launched in 2015 but collapsed in 2016.
Launched Pangea in 2016 but it collapsed in 2018
Sports Trading BTC; launched in 2019 and collapsed the same year (2019)
Global Credit Network was launched in 2019 but collapsed around April 2020.
This time around, it is Lion's Share Smart Contract.
This started in July 2020; a few months after the collapse of Global Credit Network.
Now, if we are on the same train of thought, the question "is it yet another James Ward Ponzi?" would have bumped into your head.
Read on to find out more about Lion's Share!
---
How It Works – Lion's Share Compensation Plans
Lion's share works differently from Forsage. The reason is that it runs a follow-me matrix-cycle program i.e each person you refer is forever placed under you.
The base token on this platform is Ether and you can earn a 100% ETH as commission for inviting your friends to Lion's Share.
To join the matrix program, you will be required to purchase two matrix plans with 0.4 ETH. You only buy these matrix plans once and earn for a lifetime.
But before this, you will need to install a wallet that is compatible with Ethereum, preferably Meta Mask or Trust Wallet.
Every comission that you earn from the platform is sent directly to your wallet.
However, unlike other Matrix Cycler, Lion's Share does not have a product to sell.
Every commission you earn will have to come from referrals.
Also read our Forsage review for a beter understading on what Matrix Cycler is.
To really understand how this works, let's look at its compensation plans.
Lion's Share Compensation Plan
Lion's Share has two compensation plan called the Matrix Plan. They are;
L1 (Personal Matrix)
L2 (Team Matrix)
Each of these plans has 16 packages with the same prices, and you can join both matrices at the same time.
Let's look at the plans and the packages from the table below;
Now, let's discuss these plans below;
L1 (Personal Matrix)
In the L1 plan, you are the one running the business; everything is based on your personal effort.
To stay put in this plan, you need to purchase at least one package and make referrals.
Your first two referrals will pay into your wallet while the third referral pays into your sponsor's wallet to reopen your matrix.
The more you invite friends, the more your income flows.
If you wish to remain at the top while your referral come under you, then, you must acquire more packages than they have.
L2 (Team Matrix)
While L1 is dependent on your referrals, in L2, you earn even without referring people.
Here, payments coming from your first two referrals do not go to you, instead, it goes to the global team.
However, payments coming from your third, fourth, and fifth referrals will be made directly into your wallet.
Like the L1, payment coming from your sixth referral will be directed to your sponsor to reopen your matrix.
Note:
You only purchase each package in L1 AND L2 once.
Once you cycle on any package in the L1 or L2, you will automatically reopen a new matrix. This way, you will be able to earn from the matrix again without having to purchase it again.
There is no limit to the amount of times you can cycle.
You only upgrade your packages in a chronological order (from package 1 to package 2).
You can upgrade to L2 packages only when you are half the distance with your L1 packages.For example, you can upgrade to Package 8 in L2 if you own Package 4 in L1.
---
How Do I Earn From Lion's Share?
As mentioned earlier, Lion's Share has no product to sell, thus, you only earn by referring people.
Earning from L1 Plan
Let's say Amaka joined the platform using Emeka's referral and bought package 1 (0.02 ETH) from the L1 matrix.
She will earn a 0.04 ETH if she convinces Chinma and Francis to sign up with her referral link.
Perhaps, Amaka can keep earning this way, when she invites Patrick (her third referral) to reopen her matrix.
However, if Amaka goes out of referrals, she stops earning instantly.
But, what happens when Amaka signs up, and was unable to invite someone, Does she lose her money entirely?
Well, the answer is simple; Yes, she does!
Earning from L2 Plan
In L2, the earning process is different from L1.
This time, I will twist the story a bit, for a better understanding.
In Level 2, Amaka does not earn from Chinma and Francis. She will start earning when she invites Patrick, Tolu and Ope ( ie her 3rd-5th referrals).
Remember, in L1, I told you that; Amaka will not earn from her package, if she does not recruits a third person to reopen her matrix.
Well, it is a different ballgame in L2. Amaka will still earn passively from her package even if she is unable to invite a 6th referral that will reopen her matrix.
Her earnings, however, are spillovers coming from her previous referrals.
Well, it appears the deal is not that bad in L2.
Let's see if there is a way to reach the team at Lion's Share.
---
Lion's Share Contact Channels
There is no way to reach the team except through its Telegram group.
Even on the page, you only get to see posts/announcements from James Ward and Edgardo Valdivieso.
There is also an FAQ section on the site that answered most questions users might have.
I know you are waiting for me to answer the legit or scam question. I did that in the very next section.
Let's get to finding out what my answer will be!
---
Is Lion's Share Legit?
To answer this, let's start from how good the business model is.
Lion's share has a very good business model that would have been remarkable without the pyramid |MLM scheme.
Let's look at the some of the reasons I think the business model is amazing;
It is decentralized, thus, people's money is not laundered by the company owner.
The price for each package is cheap and commission structures are not exaggerated.
According to the company's claim; it is a smart contract and can never be hacked.
It is transparent; everyone can view the smart contract on the Ethereum Blockchain; Etherscan.
However, there has never been a law stating that; any business with a well-defined model is legit and not hoax.
So, is Lion's Share a Scam? I will be giving the reasons why it could be a scam below.
1. Who gets the Lion Share?
Lion's share runs a pyramid scheme, It has no strong drive that makes it feasible to last for a longer period of time except for deceptive claims.
From the company's claim and compensation plan, it is obvious that the owner wants to accumulate more Ether for himself.
Imagine when millions of people use his affiliate link to recruit member? Now that makes him the lion on the platform!
2. It is Decentralized and so What?
Lion's share claims to be a decentralized platform, whereas, the bigger portion of the Ethereum goes to the owners, presumably, James and Edgardo.
And if you ask me, I will simply say that these two; James and Edgardo are only hiding their Ponzi under the guise of a "decentralized Platform".
From the look of things, it is almost certain that Lion's Share would one day come crashing and when that happens, there will be no one to hold responsible for it.
3. James Ward; "the bad guy" in MLM niche
James Ward, Lion's share CEO, has been "the bad guy"in the MLM niche since 2010.
He has promoted so many failed matrix cycler programs and worst still, has endangered people's money in the past( as I listed above).
Now he is the same guy fronting Lion's Share. Guess the same old story will be told of Lion's Share later.
4. What is the platform's gain?
If the company gains nothing from the investment, how then, are programmers paid?
It is not natural that someone would spend so much, paying programmers to build a contract just for the people's sake, except he is running a charity platform.
5. It is only a referral program
Yes! Lion's Share is a smart contract, but have you stopped to think about this: what sustains it on the Blockchain?
Will the smart contract be of value, when there is no one else to refer?
6. How Secured is the smart contract?
From what I learned so far, in the cryptocurrency niche, a poorly coded Smart contract can be hacked.
In the past, millions of dollars have been stolen from smart contracts that contain bugs.
How sure are we that Lion's Share smart contract is very secured?
Finally, Lion's share is not regulated by any financial institution.
---
Conclusion
I have reached an end to this review, but I would not like to keep you hanging without giving you my verdict. Below, you will find my verdict.
Lion's Share is a new online opportunity that you will make money from, but it will only last for a short time.
And for this reason, I will not take part in it and I will also not recommend it.
However, I will like you to know that this is my humble opinion.
If you wish to join the program, I will advise that you be alert! ( it may crash any time soon).
Nevertheless, I will like to have your opinion in the comment section.
What do you think about Lion's Share, do you think it will crash like other MLM schemes?
Do not forget to click on the share buttons below.
Cheers!
---
Ps: If you want to learn how to trade cryptocurrencies profitably, we developed a perfect course to help you master Cryptocurrency Trading.
Go to www.ctmastery.com to enrol.
---
Other Related Articles;