In today's post, I reviewed Everest, a new mobility-as-a-service platform that is yet to launch.
Everest tries to bring crypto into the transportation sector by launching its platform on the blockchain.
On this platform, you can make payments using crypto or fiat.
This is good news for crypto lovers because they can ride around town using crypto. 😃
Also, Everest offers discounts to holders of its native token.
Sounds interesting, right?
Keep reading to learn more about the platform and how it works.
---
Post Summary
Click on any item above to read its details immediately.
---
1. What Is Everest?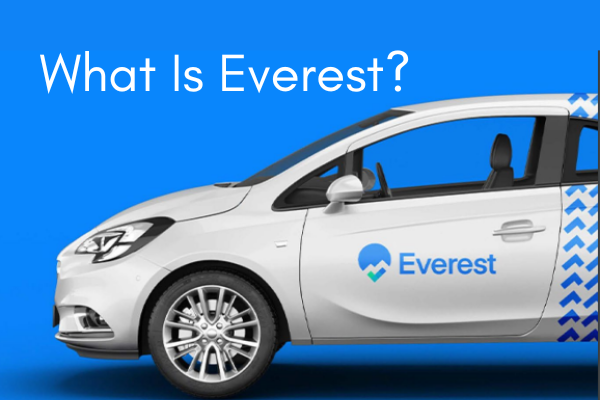 Everest is a mobility-as-a-service or ride-sharing platform founded by Israel Clement and Ebuka Okorafor in July 2022.
The goal is to seamlessly connect passengers and drivers just like the popular Uber and Bolt.
But beyond that, Everest employs blockchain technology to achieve decentralization and a secure system.
And this enables it to accept payments in crypto and not only in fiat.
Additionally, it has a native token (EVR) that is used to facilitate transactions on the network.
In a nutshell, Everest is designed to foster transportation and logistics services on the blockchain.
In the next section, let's see the innovation this platform brings to the table.
Keep reading!
---
2. Solutions Provided By Everest
a. No Commission
The major problem faced by ride-sharing platforms is the high commission fees.
Thus, the first solution Everest provides is to remove the commission fees.
That way, drivers keep the bulk of their earnings and clients pay less.
b. Multiple Payment Wallet
In traditional ride-sharing platforms, payments can only be made in fiat.
Everest provides an in-built digital wallet that enables users to pay for services with both fiat and crypto.
EVR (the native token), BTC, and USDT are the first coins supported on the platform.
c. Open Governance
Thirdly, Everest operates an open governance system, where stakeholders contribute to the advancement of the platform.
This helps establish a fair, transparent, and beneficial platform for all involved.
d. Reduced Cost Of Operation
Hosting on the blockchain also facilitates a low cost of operation.
Everest will not spend money to maintain and validate information used in operating a business like its traditional counterparts.
All that is taken care of on the blockchain using smart contracts. Cool!
Important Note: Everest provides three products to help it meet its goals 👇
Mobile Applications – Everest and Everest Drive
Web/Mobile Application – Fleet Management
Now, let's see how this platform works in the next section.
Keep reading!
---
3. How Everest Works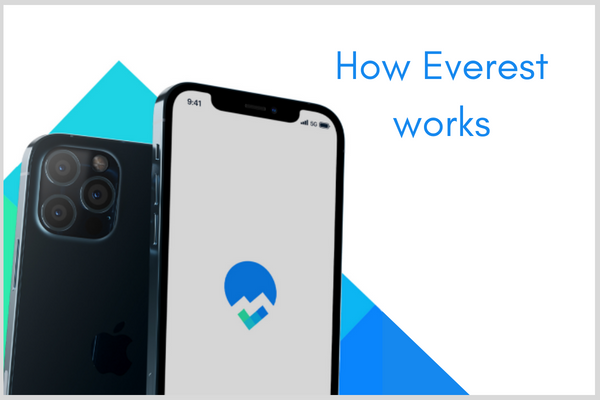 Drivers and clients (passengers or riders) connect via the Everest app.
When clients request a ride to a given location, drivers show up to take them there.
And of course, payment is made in the currency agreed by both parties.
Services accessible on the app include:
a. On-Demand Ride Hailing
i. City Rides – point-to-point travel within cities by simply requesting a nearby driver at the rider's convenience.
ii. Intercity Rides – this is for users that wish to travel across cities, in a private or shared vehicle.
iii. Route Rides – here, users schedule rides from one bus stop to another.
b. On-Demand Logistics
This service enables small to large dispatch businesses to perform quick deliveries.
Also, suppliers and buyers can keep an eye on the products during transportation with the "Independent product tracking" feature.
c. Fleet Management
Here, users can apply to be a part of the Everest ecosystem.
Interested individuals and companies can onboard multiple vehicles and drivers to offer services.
These vehicles are monitored while rides are taken and the revenues are generated from transaction fees.
Therefore, businesses are formed around transportation and logistics, creating jobs. Impressive!
Note: While the platform charges a flat fee of $0.25, onboarded businesses can customize their fees.
Moving on, let's talk briefly about the native token of this platform.
Tag along!
---
4. $EVR – Everest Token
$EVR is the utility token that runs the Everest ecosystem.
And the coin is hosted on the Algorand blockchain.
It is used to pay for rides thus, enabling fast and secure transactions.
Also, it can be exchanged for fiat and other cryptocurrencies.
Additionally, EVR is used to reward riders and drivers for engaging with the Everest platform, and more.
However, it is yet to be listed on any crypto exchange.
You'll find more details on EVR tokenomics in this post.
Now, will Everest thrive or is it another innovation that will be buried before it shines?
Jump to the next section to know what I think.
---
5. What Does The Future Hold For Everest?
I believe the future is bright for Everest basically because of the solution it brings to the table.
While traditional ride-sharing platforms charge drivers up to 25% commission fees, Everest charges zero commission.
Instead, it has a flat transaction fee of $0.25 (approx. N100 as of 15/07/2022).
Moreover, businesses that join the network get to customize their fees.
This will attract drivers, passengers, and partners to the platform very easily.
Additionally, it accepts payment in crypto which is cool because it gives users a variety of choices.
And since Everest is hosted on the blockchain, it enjoys transparency, high transaction speed, and removal of third-party verification.
Furthermore, Everest has the support of most of the big players in the Nigerian crypto sphere.
They include Franklin Peters of Boundless Nexus Ltd, Agbovu Godson of Transcend Africa Initiative, and Karla Okpagbolor of Qlip.
Impressively, companies like SiBAN, Threshold, Crypto Bootcamp Community, Cars45, etc. are investors in the platform.
This will help increase the Everest community very fast!
Also, I like that the platform is not trying to cover the whole world at a time.
The plan is to onboard drivers in Port Harcourt city and then transcend to Abuja, Warri, and so on.
Again, looking at its roadmap, Everest appears to be on track. See the image above.
Needless to say, when the EVR token is officially released, it will boost the network's reward system and attract more users. Cool!
Nevertheless, Everest will only succeed by as much adoption it receives.
Hopefully, the crypto enthusiasts will jump on it.
---
Quick note: you can stay updated on the platform via any of these channels:
Website – www.everestxhq.com
Telegram – t.me/everestcommunity
Twitter – twitter.com/everestxhq
Instagram – www.instagram.com/everestxhq
Facebook – www.facebook.com/everestxhq
---
6. Conclusion
We have now come to the end of this review. I hope it was worth your time.
Everest wants to connect users to drivers seamlessly and at a low cost.
So, will you download the Everest app when it officially launches? And what do you think of the platform?
Tell me in the comments section right away.
Also, share this post with your friends, thank you!