RapidPay is a fast and secure platform that provides Nigerians with instant free money transfers to any Nigerian bank account using Bitcoin.
It provides a way for people to send money to any Nigerian bank account from anywhere in the world within minutes.
It is perfect for sending money to family and friends who are in Nigeria or receiving money from clients abroad as a freelancer.
You can also sell your Bitcoin with RapidPay and we offer the best USD/NGN sell rates anywhere on the market today.
RapidPay generates a special Bitcoin wallet address for any Nigerian bank account.
Basically, you just have to enter the account details of the recipient and the amount in (USD or BTC) that you want to send.
The Naira equivalent is calculated on the fly. Just like local transfers, it takes less than five minutes to complete your transfer once sent.
The recipient doesn't have to associate with Bitcoin. They will get credited with the Naira equivalent to their account in practically no time.
You can use RapidPay to send cash to loved ones who knows nothing about Bitcoin.
No sign-up is required. It is lightning fast with zero fees.
Presently, you are able to send up to $2,000 daily to any Nigerian bank account using RapidPay.
Let's go check out the features of this platform.
---
Features of RapidPay
Great UIX
Fast transactions
Best market rates
Zero fees
Direct withdrawal to your bank account
No sign-up required
---
How RapidPay Works
We created this 8 mins Video to show you how. You can watch the video or scroll down to continue reading.
To use this platform, take the following steps:
Step 1: Visit rapidpay.africa
To send money to a Nigerian bank account, visit rapidpay.africa. Click on "Send Money" and enter the recipient's bank account details.
Step 2– Enter the recipient's necessary information.
Put in the recipient's account number, bank, and email address
Step 3 – Enter the amount you wish to send
Enter the amount (in USD) you wish to send to the recipient and click on "Complete".
Step 4 – Copy the Bitcoin amount to send and address to send to.
Copy the Bitcoin amount and the RapidPay address generated into your CashApp, Coinbase, or any other Bitcoin wallet account and send it.
When you have made this transfer, the naira value will automatically be deposited into the recipient's bank account.
We are almost done here but before we go, let's compare RapidPay with similar platforms – Transferwise and others.
---
Comparing RapidPay With Similar Platforms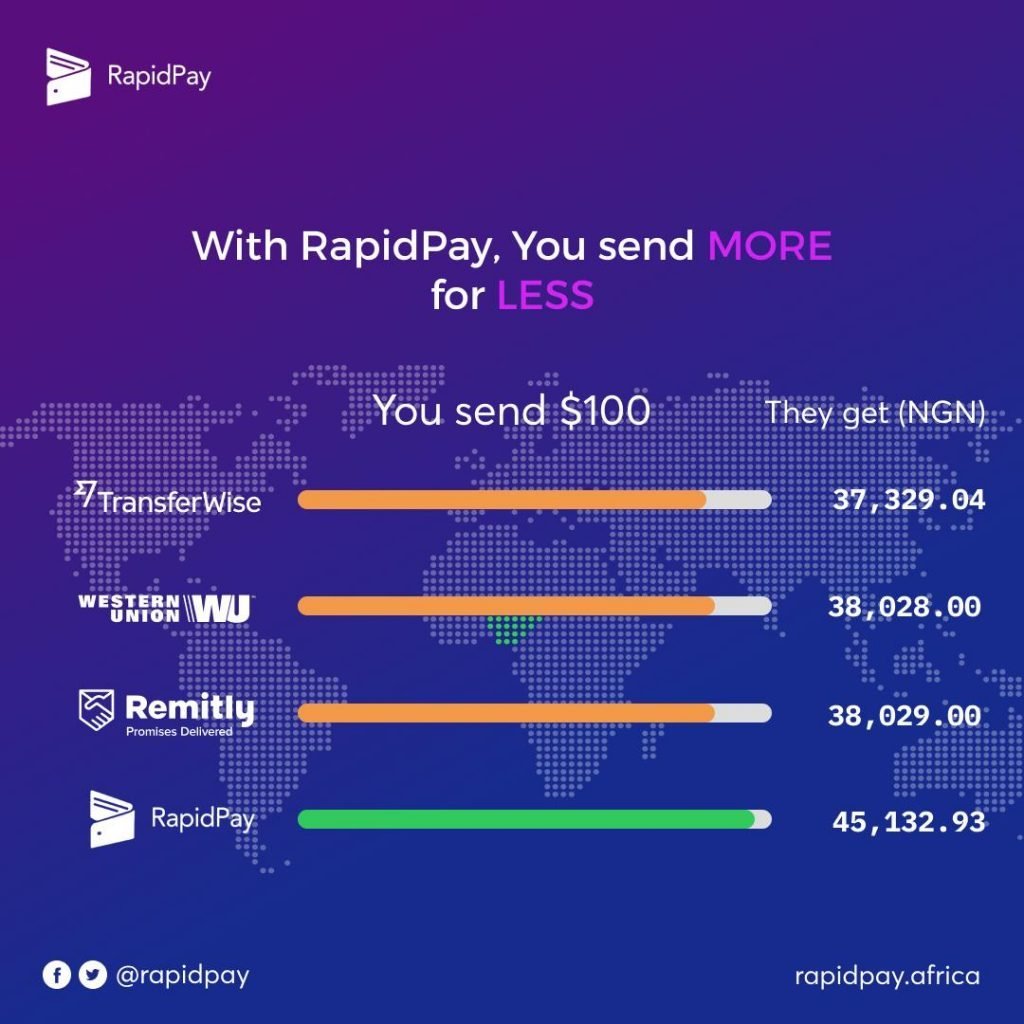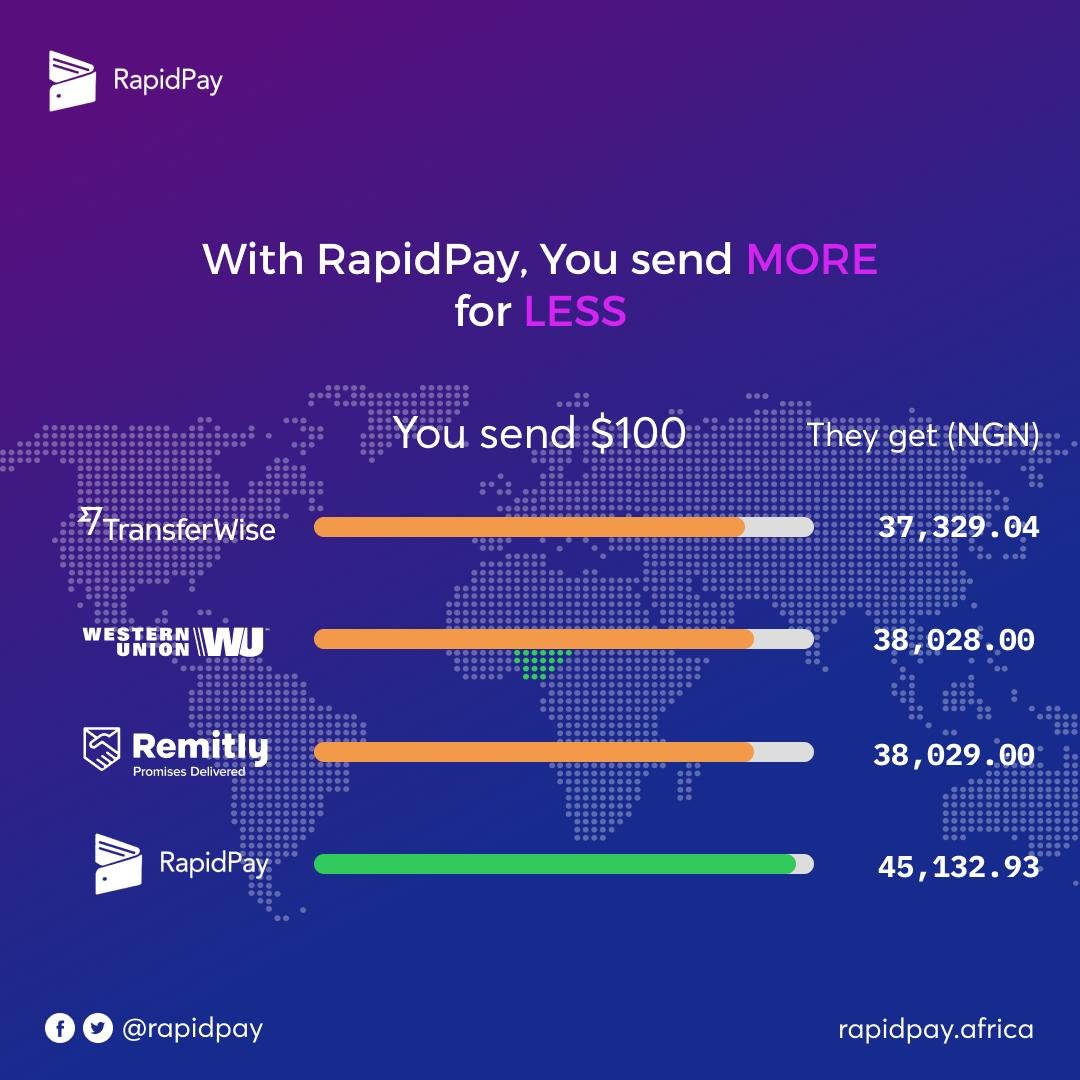 The image above shows how much a recipient in Nigeria gets $500 is sent.
You can see that the recipient gets more when using RapidPay than when working with other platforms.
---
Conclusion
We're truly excited about RapidPay. This is because cryptocurrencies greatly simplify the entire process of sending money abroad.
It does this by removing unnecessary intermediaries and geographical boundaries.
This is another big step towards fulfilling our mission of facilitating the borderless transfer of money across Africa.
To contact us for more information about Rapidpay and its services, contact the team via the following channels:
Phone: +2348022294807
WhatsApp: +2349018833838
Website: www.rapidpay.africa