"Don't Trust… Verify" is an infamous slogan in crypto.
Today, we have thousands of cryptocurrency exchanges introduced every day, offering attractive features.
However, some of these exchanges are outright fraud sites.
And many unsuspecting traders have recounted their losses to a fake crypto exchange.
So, in this post, I will show you how to spot and avoid a fake crypto exchange. 🕵️‍♀️
---
Post Summary
This is what I will cover:
Get ready and let's get started!
---
– A Brief Account of 2 Popular Fake Crypto Exchanges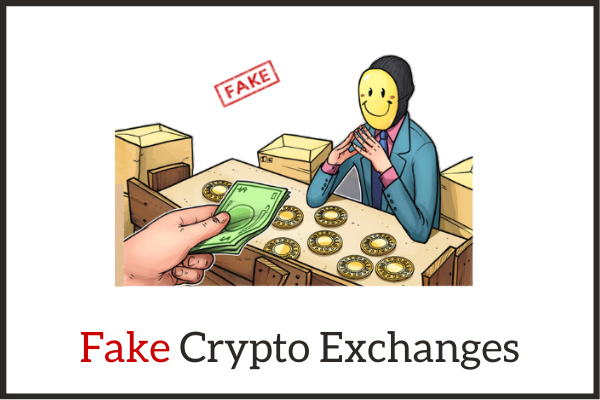 Before we get into how to spot fake crypto exchanges, let me first narrate how traders lost their funds on 2 popular fake crypto exchanges.
These crypto exchanges are:
(i) QuadrigaCX
QuadrigaCX was Canada's first and largest cryptocurrency exchange, co-founded by Gerald Cotton in 2013.
It had 363,000 registered users and a trading volume record of over a billion dollars.
Unfortunately, Gerald, the founder, mysteriously died in 2018.
Now, oddly enough, his death led to the demise of QuadrigaCX and the loss of users' funds totalling more than $200 million.
The reason for the loss of funds is that Gerald was the only one who had access to the crypto wallets where users' funds were stored.
However, since cryptocurrency transactions are transparent, many investigators dug deep to find out what's under the hood.
Their findings revealed that Gerald squandered users' funds on reckless trades and personal expenses.
It also came to light that Gerald had been running Ponzi schemes since he was 15 years old, and QuadrigaCX was one of his scams.
Nevertheless, there are a lot of back stories surrounding the QuadrigaCX exchange. Read more about it here.
Also, Netflix released a documentary about it titled "Trust No One: The Hunt For The Crypto King."
(ii) Africrypt
Africrypt was founded by two brothers, Raees and Ammer Cajee, in 2019.
It had headquarters in Johannesburg and Hong Kong.
The exchange flourished within a short period of its launch, making it one of the largest African-based crypto exchanges at that time.
Its success was attributed to aggressive marketing and the promise of a monthly 10% return on fiat and crypto deposits.
In just two years of launch, the exchange saw a total inflow of $3.6 billion in cryptocurrency from users.
Of course, who wouldn't want those crazy returns? 🤷‍♀️
Sadly, in April 2021, the two brothers shut down the exchange and ran away with the users' funds, claiming that Africrypt was hacked.
Now, unlike with the QuadrigaCX, no one could trace the funds that Africrypt held in its wallet.
The reason is that the two brothers had laundered the funds and concealed all transactions using a crypto mixer.
A dubious and expertly designed fraud, if you ask me. Read more.
Yet, the story doesn't just end with these two.
Lots of questionable exchanges still exist today, and they are only waiting for the right time before they disappear with your funds.
The question now is: are you already making use of one, and how do you spot a fake crypto exchange?
Scroll to the next section.
---
– 7 Ways To Spot A Fake Crypto Exchange
These are the ways you can spot a fake crypto exchange:
1. Advance Fee Fraud
Advance fee fraud is a popular scam tactic.
It is prevalent, especially through email messaging, Facebook, Twitter, Discord, Reddit, and so forth.
Usually, the con artist will present you with a golden opportunity only to demand that you pay a miserly upfront fee to have access to it.
And as soon as you pay the fee, they immediately flee with your money and the opportunity.
Now, this also happens with some scam crypto exchanges, but with a slightly different approach.
You see, you can deposit money into these exchanges and also trade.
But when you try to withdraw your funds, you will get a notification to deposit more money to process your transaction.
In the end, you might never be able to withdraw your funds. A good example is the story in this screenshot.👇🏽
Takeaway: Legitimate crypto exchanges do not demand a ridiculous upfront fee for withdrawals.
2. Withdrawal Delays
Whenever a platform experiences frequent withdrawal delays, it could only mean two things:
Either the platform is about to go bankrupt (See more)
Or it is a Ponzi scheme.
We have seen exchanges where users complained of withdrawal issues until they could no longer access their funds.
Takeaway: To avoid this type of scam, make sure you read online reviews of a crypto exchange before using it.
If there are so many users complaining about withdrawal delays, then it is a red flag.
3. Website Spoofing
In this type of scam, the scammer creates another version of a popular crypto exchange.
The only difference is that there will be a slight change in either the URL or the name.
For example, instead of www.binance.com, you would see www.binannce.com.
A real-life example is the BitKRX exchange, which was uncovered by the Korean authorities in 2017.
The exchange masqueraded itself as a subsidiary of KRX, one of Korea's biggest regulated exchanges.
As expected, many traders fell into the trap of this exchange before the exposure.
Takeaway: Always make sure that you are on the correct URL.
Also, before using an exchange that claims to be a subsidiary of a popular exchange, verify the information by contacting the main exchange.
4. Shady Founder
Any exchange that is operated by criminals will likely fail eventually, regardless of how well it is designed or the number of users.
We can cite the QuadrigaCX as a perfect example.
Similarly, Wonderland, a DeFi project on Avalanche, collapsed in early 2022 after the founder's identity was unmasked.
Well, the founder happens to be Michael Patryn, QuadrigaCX's cofounder and an ex-convict.
Takeaway: Always conduct background research on the founders of a crypto exchange you want to use.
An exchange is not trustworthy if it is run by a criminal gang or people that have had streaks of failed businesses.
Worse still, an exchange with no known founder is questionable because there is no one to hold if things go south.
5. Social Media Escrow Groups
We now have so many crypto escrow groups on social media platforms like Telegram and Whatsapp.
They claim to help members conveniently buy and sell BTC at a low rate using their escrow system.
However, behind the hood, the group may be facilitated by fraudsters.
This means that you will lose your money if you mistakenly make a payment to the admin because he will immediately ban you from the group.
See the screenshot below.
Takeaway: If you do not want to fall victim, then do not buy crypto from a social media platform. Instead, use a legitimate crypto exchange.
6. Unrealistic High Yields
Most crypto exchanges that promised users high yields have reportedly shut down after failing to deliver on their promises.
They turned out to be Ponzi schemes, operating dishonestly behind the scenes to fulfil their promises up until they were overwhelmed.
We can cite Africrypt, Celsius, and so many of them.
The truth is: An APY of 120% is almost impossible to overlook by anyone.
Scammers know this and have long used it as a strategy to attract victims.
Takeaway: You shouldn't be lured by exchanges that offer returns that are too good to be true.
7. Wash Trading
"Wash trading" is a type of market manipulation whereby an exchange creates an artificial demand for a coin.
They do this by creating fake buy and sell orders to inflate their trading volume.
As expected, it will create a false impression that the exchange is doing great.
It will also attract unsuspecting traders who will eventually bear the brunt when the exchange collapses.
This man, as you will see in this post, is well renowned for creating bots to fake an exchange's trade volume for only $15.
Sadly, a lot of exchanges (even those you might assume are legitimate based on their high trade volume) could be indulging in this secretly.
Takeaway: Monitor the exchange's order book.
There is possibly wash trading taking place if trades happen outside the bid-ask spread or constantly within the bid-ask spread.
Continue to the next section!
---
Which Crypto Exchange Should You Use?
There is no definitive response to this.
However, I would personally prefer to trade on the top exchanges on Coinmarketcap with a high trust score.
Some of these exchanges include:
Furthermore, if an exchange checks any of the boxes discussed in this post, then you shouldn't use it.
Let's meet at the next section.
---
Are you interested in trading crypto?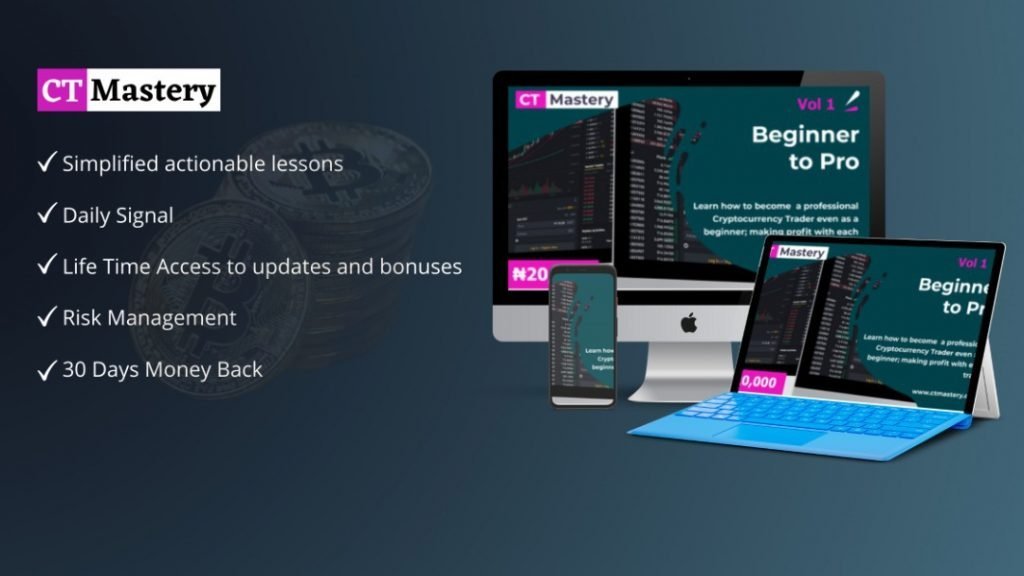 We developed a perfect course to help you master Cryptocurrency Trading.
Go to www.ctmastery.com to enroll.
You can also join our Telegram community at https://t.me/ctmastery for more information.
---
Conclusion
And there you have my 7 tactics on how to spot a fake crypto exchange.
I hope it will help you trade carefully.
Now, I'd love to get your feedback.
Have you encountered a fake crypto exchange before?
Tell us about your experience in the comments section below.
Please do well to share this article with your friends as well.
You never know, you might help someone save money. (See you on the flip side).
---
Also Read: