In this article, I listed the exchanges that support crypto dust conversion.
Most times after completing a trade, you find that what is left of your coin is not enough to perform another trade.
What do you usually do with those leftovers? Hmm?
Just leave it in your app, lying fallow and occupying space? Stop doing that.
Keep reading to see how you can get more value from those supposedly useless coins.
---
Post Summary
Click on any item above to read its details immediately.
---
1. What Is Crypto Dust?
Crypto dust refers to small amounts of cryptocurrency that fall under the minimum trade limits of an exchange.
Think of it as the leftovers after you've completed a trade.
This leftover amount comes from swaps, off-exchange transactions, wallet funding, etc.
Collectively, this leftover is called dust.
For most exchanges, any coins or tokens leftover in your account that are lower than the transaction fee is Dust.
Say the minimum trade limit on an exchange is equivalent to approximately 0.00003 BTC.
It means that if any of your coins on the exchange is less than that amount, you cannot trade with it. Oops!
Gratefully, some cryptocurrency exchanges have a dust conversion feature, which enables users to convert dust to usable crypto.
I mentioned these exchanges in the next section.
Keep reading!
---
2. List Of Exchanges That Support Crypto Dust Conversion
Binance
Crypto.com
OKX
KuCoin
Huobi
Gate.io
WazirX
Let's take them one after the other.
a. Binance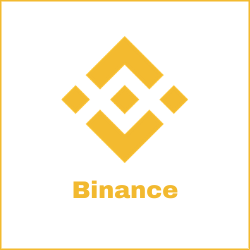 Binance is the world's biggest exchange in terms of liquidity.
Changpeng Zhao founded the platform in July 2017.
It provides a wide range of cryptocurrencies for users to trade.
And it allows you to convert your dust to its native token – BNB.
For Binance, Dust is any coin with a value less than 0.001BTC
How to:
i. Go to your spot wallet and click on 'Convert small balances to BNB'
ii. Select as many coins as you wish to convert. You'll see the estimated BNB value.
iii. Then hit 'Convert to BNB' and the 'Confirm' button.
iv. Then BNB will be sent to your wallet shortly.
Note that you can do this once every 24 hours and you'll be charged a negligible fee in BNB.
b. Crypto.com
Crypto.com is a renowned cryptocurrency platform with various products and services including Mobile App, Trade Arena, NFT Marketplace, Crypto Loan, etc.
Kris Marszalek created the platform in 2017.
Like Binance, it supports many cryptocurrencies.
Also, you can convert your crypto dust to the native token – CRO.
Gladly, it does not attract any fees.
How to:
i. Locate the conversion feature tab at the top right corner of your Accounts page.
(It appears like 2 arrows with a dot. If the dot is orange, it means you've got some dust).
ii. Click on the dust button. You will see a list of the available crypto dust.
iii. Next, you turn on the button for any crypto that you wish to convert.
iv. Then select 'Convert to CRO'
v. You'll be notified that you've successfully converted your dust to CRO.
Note that you can only convert 5 coins at once. But you can convert as many times as you wish daily.
c. OKX
OKX is another popular exchange with the crypto dust conversion feature.
It provides different services including Buy crypto, Spot/Margin/Futures trading, Pool, Earn, Wallet, DeFi, P2P trading, and more.
Also, it supports many cryptocurrencies and you can convert your crypto dust to the native token – OKB.
Star Xu founded OKX in 2014.
On this exchange, any amount that is less than 0.01 BTC is dust.
Gladly, you can convert them to OKB as many times as possible and at no cost.
How to:
i. Go to "My Assets" and navigate to the "Assets landing page".
ii. Click on "Convert Small Balances to OKB"
iii. Check the small balances that need to be converted, and tap on "Convert".
iv. Cross-check the conversion details and click on "Confirm".
v. You can click "Conversion History" to find the history records.
That's all!
d. KuCoin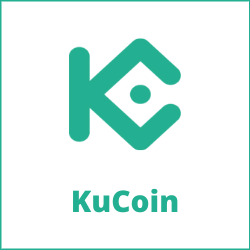 KuCoin is a cryptocurrency exchange founded by Johnny Lyu in 2017.
It provides needed services like P2P trading, Spot/Margin/Futures Trading, ETF, Crypto Lending, Buy Crypto, etc.
Additionally, it supports many cryptocurrencies.
And you can convert your crypto dust to the native token – KCS.
But there is a tiny charge.
For this exchange, dust is any balance that is less than 5 USDT.
Also, you can convert multiple coins but only once every 24hrs.
How to:
i. Go to Assets–Overview from the top menu on the home page.
ii. Next, you click on Trading Account and then on "Convert to KCS (n)."
(n shows the number of coins that can be converted)
iii. Select the coins you want to convert, and click the "Convert to KCS" button
(Tip: selecting the first row covers all the small balances)
iv. Now, click the "Confirm" button to convert successfully.
v. You can click on "Convert History" to see the details of your transaction.
e. Huobi Global
Huobi Global is a cryptocurrency exchange that supports the trading of various cryptocurrencies.
Leon Li founded the exchange in 2013.
Also, users get to enjoy different services of the platform like Futures, Coin-margined swaps, USDT-margined swaps, Options, etc.
And they can convert any crypto dust to HT, the native token of the exchange.
Additionally, you can convert multiple coins, once every 24hrs, at no cost.
Here, any coin that is less than 2 USDT is dust.
How to:
i. Log into your account and click on 'balances>assets overview" from the top menu.
ii. Click on 'Convert small balances to HT'
iii. Select all the coins you need and click on "Convert to HT"
iv. Now, hit 'Confirm' to complete the transaction
v. Your HT wallet will be credited.
f. Gate.io
Here's another exchange with the crypto dust conversion feature.
Gate.io is operated by Gate Tech. Inc. and was launched in 2013.
It gives users the opportunity of trading both Spot and Futures in one place.
Also, it supports a variety of cryptocurrencies.
On Gate.io, any coin balance that is less than 1 USD is dust.
You can only swap dust once in 24 hours; a maximum of 10 GTs can be exchanged every 3 days, and there are no charges.
How to:
i. Log in to your account, click on "Spot Account" under "Wallet" on the navigation bar. Then click on the "Dust Swap" link.
ii. Next, you select the currencies you want to swap and hit "Swap".
iii. Confirm swap by hitting "Confirm" on the pop-up window
iv. You can view the exchange history by clicking on "Dust swap history" on the top right.
Yay!
g. WazirX Exchange
The last exchange on my list is WazirX, an Indian-based cryptocurrency exchange. It was founded in 2018 but Binance acquired it in 2019.
WazirX offers different services including Exchange and P2P.
Also, users can trade the various cryptocurrencies supported on the exchange.
And you can convert any crypto dust to the native token – WRX.
How to:
i. Open WazirX application and go to settings.
ii. Click on Convert Crypto Dust. Any crypto dust left in your exchange wallet will be displayed here.
iii. Next, click on "select all" to select all your small balances.
iv. Then click on "convert" to see the amount of WRX that you will receive.
v. Now, click on "confirm" to receive the WRX in your account.
Good job!
Apart from exchanges, some bitcoin wallets like Electrum wallet and Blockchain.com wallet allow you to convert bitcoin dust to bitcoin.
However, the process is a bit rigorous. You can check out the steps for dust conversion on Electrum here.
Moving on, I discussed the pros and cons of crypto dust conversion.
Tag along!
---
3. Pros And Cons Of Crypto Dust Conversion
Pros
a. Converting crypto dust gives you more value on your crypto.
In other words, you get to use crypto that was initially useless.
b. It provides more trading fees for you.
Since the dust is converted to the exchange token, and trading fees are paid in the same token, you'll have more of it when you convert your dust.
c. Crypto dust conversation can help you get incentives.
Some exchanges give users certain incentives for holding a large amount of the exchange token.
When you convert your dust, you increase your exchange token holdings and your chances of receiving those incentives.
d. Lastly, when a coin is doing very poorly, an exchange may delist it. If you convert your dust, you gain value from it before it is delisted.
Cons
a. The dust may gain higher value in the future.
b. Converting your dust may expose your financial history.
This is because you're converting all the dust into one wallet.
And since these transactions are recorded on the blockchain, an attacker may trace them to you.
In the case of a dust attack, you're safer when you don't convert your dust because if the funds are not moved, the attackers cannot make the analysis and de-anonymize the users
What is Dust Attack?

This is when an attacker sends a small amount of cryptocurrency or dust to different wallet addresses to track down a target user or financial institution.

When successful, the attacker may perform phishing attacks or any cybercrime.

Fun fact: Government authorities also use dust attack to track down cryptocurrency users and detect illegal activities.
---
Hey!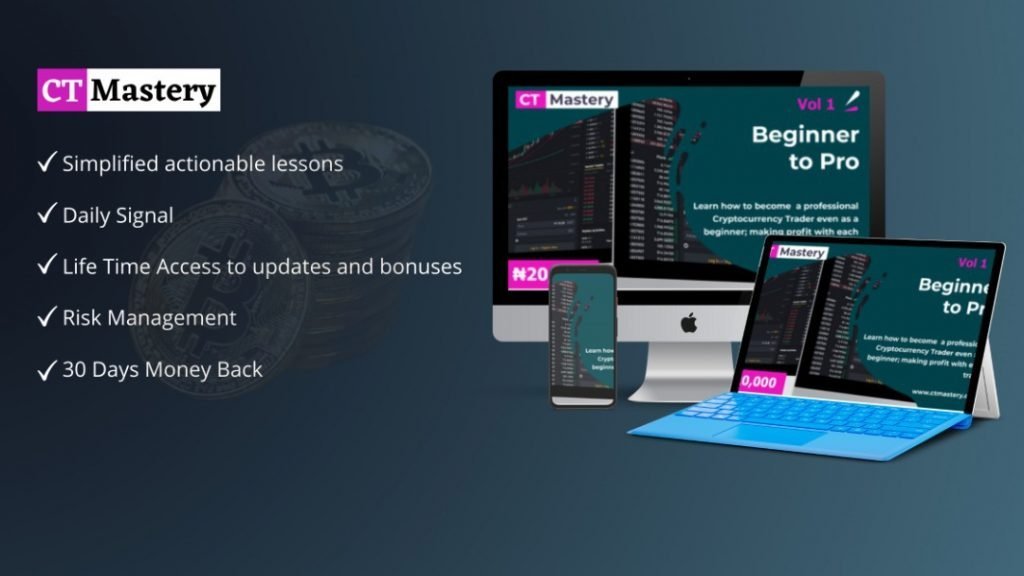 ---
4. Conclusion
This is where I'll draw the drapes in this article. I hope it was worth your time.
Now, I'd love to hear from you. Will you start converting your crypto dust?
And if you're doing it already, has it been profitable?
Let me hear your responses in the comments section.
Also, share this article with your friends, thank you!
---
Further read…