In this post, I reviewed the popular Audius, the blockchain music streaming app.
Audius was created to enable artists to receive their due for their music.
It tries to connect artists directly to their fans, and reward them with the AUDIO token.
Many folks view it as a rival to Spotify and other popular music streaming apps.
And since its launch in 2019, it has been doing pretty well.
But can Audius overtake Spotify? Is the AUDIO token a valuable reward?
Keep reading to find out!
---
Post Summary
Happy reading!
---
1. What Is Audius?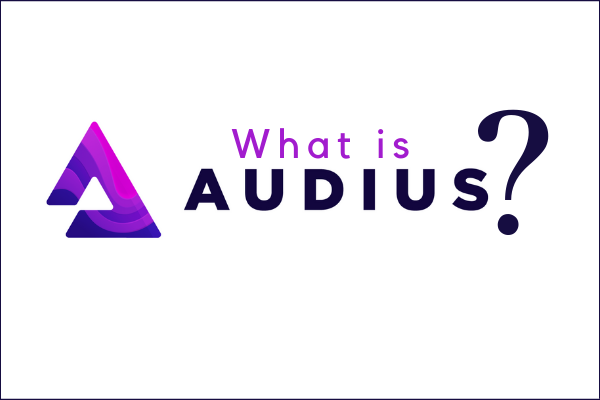 Audius is a decentralized music streaming and sharing protocol.
Roneil Rumburg and Forrest Browning launched it in 2019.
Their goal was to create a music streaming platform that enables any user to freely share, monetize and stream audio.
This helps artists connect directly with their fans and removes the need for middlemen.
On Audius, artists do not need to register with a record label to get published or recognized.
Also, they receive instant and complete payment for their music.
And artists get paid in AUDIO, the native token of the platform.
Unlike what happens in the traditional scene, where only 10-15% of the revenue generated from music is given to the artists;
Audius is designed to give back to artists up to 90% of the revenue. So cool!
Furthermore, users have unlimited access to all the music on the protocol.
Plus, they can create and upload their audio if they wish to.
We'll look at how Audius is able to do all these shortly but first, let's see the features of the platform.
Shall we?
---
2. Features Of Audius
a. Unlimited uploads – you can upload any original audio at any time.
b. Stream music – users can play any music whenever they want to
c. HQ Audio – high-quality audio that streams at 320kbps, very clear sound!
d. Track remixes – artists can remix uploaded files
e. Repost music – users can share their favorite music
f. Audius podcasts – plays interview sessions with old and new artists
g. Cypher contests – bi-weekly production challenges where participants win cash prizes.
h. Mobile App – downloadable from Google Play and App Store
i. Hedgehog – an API on which developers can build and deploy DApps for free.
Next, we'll learn how Audius works.
Keep reading!
---
3. How Audius Works
As mentioned, Audius enables artists to earn from their music.
To monetize their audio, they can choose from any of these options:
Offering content and streams for free
Accepting a one-time payment to unlock all content
Sell their songs as NFTs
Additionally, artists receive AUDIO tokens when their contents make the weekly top-five trending tracks or playlists.
Furthermore, the platform generates an immutable timestamp for each content.
With that, artists maintain sole ownership of their music.
These timestamps are secured by a network of node operators.
Impressively, Audius gives artists a 90% portion of sales revenue.
The other 10% goes to the node operators.
This means that the platform doesn't take a cut from the revenue.
Rather, it is sustained through funding rounds.
Then employees and early investors are incentivized with the AUDIO token.
Let's take a closer look at the technical framework of Audius…
Audius Technical Structure
This protocol consists of content nodes, discovery nodes, and a content ledger.
a. Content nodes
These nodes host contents and grant users access to content.
Any user can operate a node by staking AUDIO.
An artist operating a content node hosts his music and has control of his content-encryption keys.
On the other hand, content nodes are randomly selected to host the tracks for artists who just want to make uploads.
And where a content node goes offline, it is automatically replaced with a new node that will secure and decentralize its content.
Moreover, Audius nodes continuously submit snapshots of the protocol's IPFS to the Ethereum network.
IPFS means InterPlanetary File System. It is the software that stores the music on the network.
The snapshots serve as backup.
Therefore, artists can retrieve their content from the IPFS on Ethereum if Audius ever went offline.
Gladly, the platform has a custom extension to IPFS called AudSP.
AudSP enables artists to store and retrieve their music almost instantly.
Cool!
b. Discovery nodes
Here, the nodes provide a query-able interface for retrieving information.
For example, the feature that enables users to search for music on the platform is controlled by discovery nodes.
These nodes are responsible for indexing the content ledger.
c. Content ledger
Think of the content ledger as the record book of the network.
It holds all data accessible within the Audius protocol.
There's more!
Let's see the different layers of the Audius network…
The layers of the Audius Network
App – the protocol's surface layer including the website, desktop/mobile app.
Nodes – decentralized computers supporting the network.
Blockchain – Audius was built on a layer-2, Ethereum-compatible, Proof of Authority (PoA) blockchain protocol.

However, it has now moved to Solana's proof of stake (PoS) blockchain.
In summary
Audius brings artists and fans together.
While the fans enjoy the music, the artists get rewarded in AUDIO.
To achieve this, the protocol combines the functions of decentralized nodes and its distinctive layers.
Also, it allows artists to decide how they'll get paid.
Amazing!
Moving on, let's talk about the token that powers this protocol.
Keep reading!
---
4. AUDIO Overview
AUDIO is the network token that drives the Audius protocol.
It is an ERC-20 token that launched in October 2020.
AUDIO serves three major roles in the network:
a. Security: node operators stake AUDIO tokens to support the network.
b. Governance: AUDIO holders request and vote on proposals for upcoming network updates.
c. Exclusive rewards: staking the AUDIO token qualifies users for the different rewards offered on the network.
Regularly, artists with the highest number of listens and most social media engagement receive AUDIO airdrops.
Presently (01/12/21), AUDIO is priced at $2.48.
It does not have a fixed supply but 509,912,301 coins are in circulation.
Top exchanges to trade AUDIO are Binance, Uniswap, KuCoin, etc.
Next, we'll see the support channels of Audius.
Tag along!
---
5. Customer Support And Public Opinion
Audius has a blog where users can learn about new features of the platform.
Also, they can stay updated via these channels:
https://twitter.com/AudiusProject
https://t.me/Audius
https://www.linkedin.com/company/audius-project
https://github.com/AudiusProject
https://www.reddit.com/r/audius
https://medium.com/audius
The platform does not have any reviews on Trustpilot. Oops!
Then I checked on SCAMADVISER, and it had a 100% trust score.
On Reddit, the platform has an active group with over 8,500 members. Cool!
Moving on, I'll show you how to get started on the platform.
Tag along!
---
6. How to get started on Audius
Follow these simple steps:
i. Go to Audius.co and click on 'Sign up for free' on the home page.
ii. Input your email and hit 'Sign Up'
iii. Next you create a password and 'Continue'
iv. Select your preferred option to finish up registration: link your Instagram/Twitter account, or complete your profile manually
The first two options fetch your information from the sites to update your profile.
Otherwise, the last option requires that you update it yourself: upload a photo, create a display name and handle.
Then hit 'Continue'
v. Finally, follow 3 artists and hit 'Continue'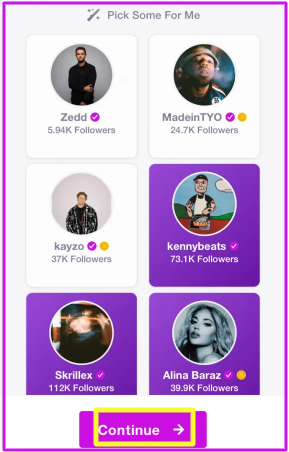 vi. Viola! You're in! Have a blast!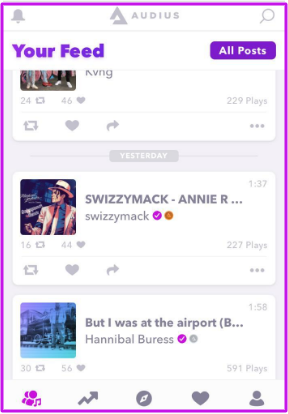 I compared Audius to traditional music streaming platforms in the next section.
Check it out!
---
7. Audius vs. Spotify
Since Spotify is a popular music streaming platform, I used it to represent the traditional platforms.
I compared both platforms based on relevant parameters.
Have a look:
From the table above, we can see that both platforms share similar features.
Also, Spotify has been around longer and has a higher adoption.
The underlying technology is the major difference between them.
Though Audius claims that its decentralized nature will make it outperform traditional platforms, it appears that it has a long way to go.
In the next section, we'll talk more about Audius' future.
Read on!
---
8. What Does The Future Hold For Audius?
From where I stand, the future looks pretty good for Audius based on the following reasons:
a. Audius founders are renowned computer scientists, early Bitcoin adopters, and investors in Lightning Labs.
They have both the knowledge and experience required for consistent improvement on the platform.
b. Secondly, Audius has received quite a good sum in funding (a total of $13.6M).
Even, Binance Labs raised US$1.25 million for the platform.
And with 23 investors, the platform will not have a hard time funding future events.
c. Also, Audius migrated to the Solana blockchain for optimized speed, throughput, and cost-efficiency.
This has strengthened the network's infrastructure to support growing demand.
Already, it has integrated with Solana-powered multi-chain wallet and browser extension, Phantom.
Thus, users can showcase Solana NFT collectibles on their profiles.
d. Impressively, Audius is the first music streaming platform to partner with TikTok, the social media platform focused on video streaming.
Therefore, TikTok creators can use songs from Audius directly in their videos.
Considering the popularity of TikTok, this partnership will rub off well on Audius.
e. Furthermore, the AUDIO token is faring well in the market with an ATH of $4.99.
This will encourage users to remain active on the platform because they will receive valuable rewards.
Plus, holding the coin grants them governance rights.
On the flip side;
Audius is criticized for its inability to police copyright violations.
As such, pirated materials can be uploaded, denying original creators of their due.
This contradicts the major aim of the platform to reward creators fully.
Again, the fact that you can upload any audio is a problem.
Imagine that I uploaded someone's WhatsApp voice note and gained likes and followership. (LOL)
Gratefully, the platform is building an arbitration system that will vote on copyright claims.
Nevertheless, the platform has got work to do if it will win over artists and listeners who are already on Spotify, and other music streaming giants.
Let's answer some frequently asked questions and then we can wrap up this post.
---
9. FAQs
Do I need to register on the platform to access it?
No.
Without signing up, you can listen to the free content on the platform.
But if you wish to perform other actions like uploading and reposting, you'd have to sign up.
Is Audius safe?
Considering that it is a decentralized protocol and it is secured by the Ethereum blockchain, I'd say yes.
Also, the founders are known, and the platform is already trusted by millions using the app.
Additionally, registration details on the company's site tally with the information on Whois.com
However, DYOR before using the platform.
---
Hey!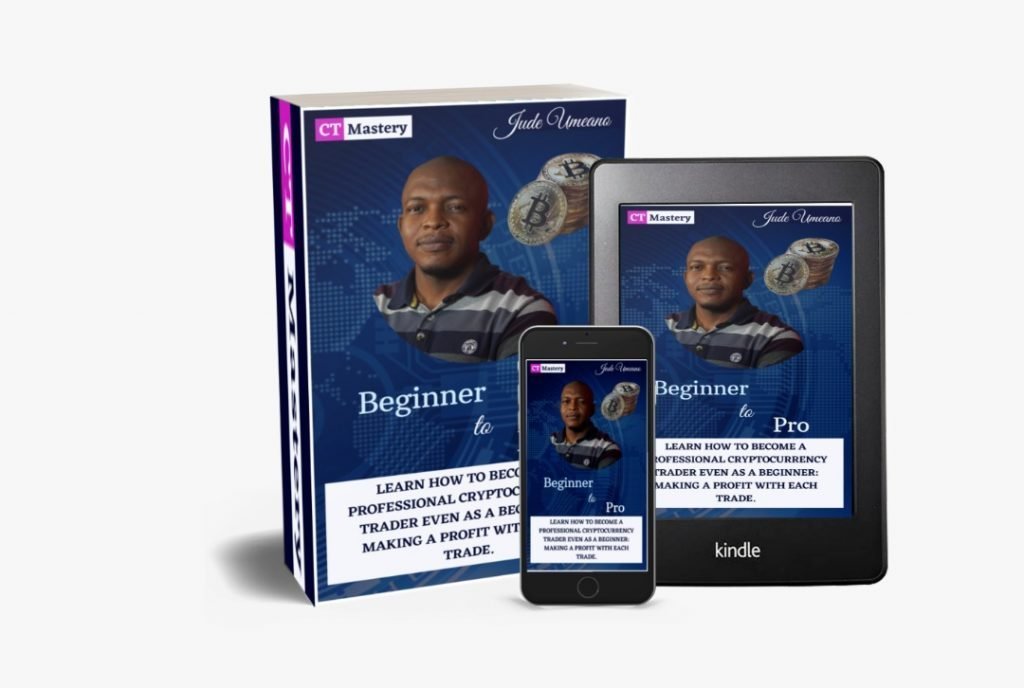 ---
10. Conclusion
It's been fun learning about Audius. I hope you enjoyed the read.
Now, we've come to the end of the post and I'd love to hear from you:
What do you think of the platform?
Do you think it will succeed in its plan to take over the music industry?
Let me know your thoughts in the comments section.
Also, share this post with your friends, thank you!
---
Don't miss…