Today's review is on Nexo.
Hey folks, do you like the idea of turning your BTC into more BTCs?
Or perhaps you are seeking the best place to get a crypto-backed loan?
Well, I want to introduce you to Nexo.
It is a platform where you can obtain crypto loans, earn interest on your crypto, buy/sell crypto, and more.
In this review, I will discuss all you need to know about Nexo, including its native token, NEXO.
---
Post Summary
This is what I will cover:
Let's dive into the review!
---
1. What Is Nexo?
Nexo is one of the top Centralized Finance (CeFi) crypto lending platforms.
It was cofounded in 2017 by Antoni Trenchev and is a subsidiary of Credissimo, a tech company based in Europe.
Nexo users can deposit crypto as collateral to obtain loans in multiple fiats and stable coins.
In addition, they earn good returns if they deposit cryptocurrencies on the platform.
Currently, Nexo manages more than $10 billion in assets. An eye-boggling amount, if you ask me.
It has over 4 million users worldwide and has handled over a billion dollars in transactions.
Keep reading for more information about Nexo.
---
2. Features of Nexo
Crypto credit line
Built-in Exchange
Flexible repayment
Insurance fund
Crypto passive income
Nexo Card
Cashback
Up to five free monthly withdrawals
Referral program
Portfolio balance
Blog
Advanced security
Mobile app
---
3. Nexo Product And Services
– Exchange
Nexo offers a built-in exchange, allowing users to buy crypto with convenience.
Users can buy crypto with fiat using debit/credit cards or sell crypto for fiat. They can also swap crypto for crypto.
In addition, it also features the "Nexo booster" on the exchange interface.
Nexo booster enables users to increase their capital by borrowing funds to trade an asset for more profit. This is commonly known as leverage.
Users gain up to 3x leverage or a maximum of $250k on each leverage and can repay their loan at any time.
– Nexo Card
Nexo offers virtual and physical credit cards to users.
With this, they can spend their funds in their account without needing to sell off their assets first or withdraw fiat to their bank account.
Furthermore, users enjoy 2% cash back on every purchase with the Nexo card.
Note: Nexo cards are not available in all countries that Nexo supports.
– Earn Interest
Nexo offers interest to users who deposit certain assets on its platform
Interest is accumulated on both fiat and crypto.
Users can choose between flexible and fixed terms, which require 30 days of asset lock-up for additional earnings.
At the time of writing (6/21/2022), the AXS token has the highest interest rate of 36% when compared to other listed cryptocurrencies.
On the other hand, users earn up to a 12% interest rate on all fiats. Amazing! This is nothing compared to the interest rate in the bank.
Note, however, that "earn interest" is paid out based on your loyalty level. (More about this later).
– Borrow Funds
Nexo offers crypto-backed loans for stablecoins and a variety of fiat currencies, which users can obtain in the form of credit lines.
How to take a loan on Nexo:
Register a Nexo account and fund it.
Transfer some coins from your Nexo's "savings wallet" to your "credit line wallet" as collateral.
Next, click "borrow" to obtain a loan of any amount based on your LTV ratio and credit line limit. (more about this later)
Funds are sent to your bank account or crypto wallet within a few seconds.
Now, Nexo permits you to repay loans with crypto, fiat, or stablecoins.
Also, there are no repayment restrictions; you can pay back the loan in full or in instalments.
LTV is the ratio of your loan compared to your collateral. It indicates the percentage of the loan you can get based on your collateral.

Click here to view the cryptos you can use as collateral and the required LTV.

The credit line, on the other hand, displays the limit you can borrow based on your LTV.
– NFT lending
In addition to the former, Nexo also offers NFT-backed loans.
This means that users can borrow funds using their NFTs as collateral.
However, only the Bored Ape Yacht Club and the Crypto Punks NFTs are supported.
The available LTV for NFT lending is 20%. It means that you can borrow up to 20% of the value of your NFT.
How to use Nexo NFT lending:
Go to the Nexo NFT lending page and click "Apply now". That is after you must have registered as a Nexo user.
Fill out the form and click "Apply now" once more.
Once you submit the form, a Nexo representative will contact you promptly
– Wallet
Nexo offers two types of wallets.
Savings wallet: This is the wallet that pays interest. If you want to earn interest on your assets, this is the wallet to deposit them in.
Credit Line Wallet: On the other hand, if you want to get a loan, you'll have to deposit your collateral in this wallet.
You earn more benefits on Nexo by holding the NEXO token. Interesting!
Let's talk about the NEXO token in the next section.
---
4. NEXO Token
NEXO is an ERC-20 token backed by Nexo's loan portfolio.
It is a fully compliant utility token that rewards hodlers with dividends from Nexo's profits.
By complaint, it means that the dividend that holders receive is government regulated. So, 💁‍♀️it is safe from any threat from the SEC.
Users who hold NEXO on the Nexo platform enjoy some perks including:
Up to 50% discount on loan interest rates
Extra yields if they opt to receive a payout in NEXO on the deposited assets in their savings account
Up to 5 free withdrawals
Pay loan interest with NEXO tokens
These benefits are assigned based on a user's NEXO holdings.
NEXO has a total supply of 1 billion tokens, of which 56% of them are now in circulation.
The token can be traded on Nexo, Binance, Huobi, FTX, Bybit, Gate.io, Bitget, and a lot more.
Continue reading!
---
5. Supported Countries And Currencies
-Country Support
Although Nexo is a worldwide platform, it is not available in the following countries:
Bulgaria
The Central African Republic
Cuba
Estonia
Iran
The US state of New York
The US state of Vermont
North Korea
Syria
-Currencies Supported
(a) Cryptocurrencies
Supports over 40 cryptos.
BTC, ETH, NEXO, XRP, USDT, USDC, USDP, TUSD, DAI
BCH, LTC, EOS, BNB, XLM, PAXG, LINK, TRON, ADA, DOT
DOGE, AXS, MATIC, APE, MANA, SAND, UNI, SUSHI, GALA
CRV, MKR, 1inch, RUNE, SOL, AVAX, FTM, ATOM, KSM, NEAR
LUNA2, USTC
(b) Fiats
Supports 3 fiats.
See the next section!
---
6. Payment Methods And Verification Requirements
-Payment Methods
Credit|Debit card
Bank transfer
Crypto
–Verification Requirements
Nexo has three levels of verifications you must complete before using its features. See the table below!
Verification Levels
Requirements
Level 1: Email verification
Name
Email address
Password
Level 2: Personal info
Legal name
Residential Address
Employment info
Mobile no
Level 3: ID verification
International passport
Driver's license
Scroll down to continue reading.
---
7. Limits, Fees, And Loyalty Levels
– Limits
Buy Crypto With Credit|Debit Card

Minimum – $50
Maximum – $15,000 daily, $450,000 monthly (depends on your region, view here)
Deposit (Top-up) and Withdrawal
Loan Limit
Minimum
Maximum
Borrow amount
(Per day)
$50 in stablecoins
$500 in fiat currencies
$2,000,000
Repayment
amount
BTC – 0.003
ETH – 0.03
View the rest here
–
Transaction limits
ATM withdrawal limits
Monthly:
Up to €60,000 / £54,000
Daily:
Up to €10,000 / £9,000
Per single transaction:
Up to €10,000 / £9,000
Monthly:
Up to €10,000 / £9,000
Daily:
Up to €2,000 / £1,800
Per single withdrawal:
Up to €600 / £540
– Fees
Buy Crypto With Credit|Debit Card: 1.49% for EU and 3.49% for non-EU countries.
Nexo booster fee: 1% to 3% depending on your LTV. View all here.
Withdrawal fee: You are charged a network fee once you use up your monthly free withdrawals.
Card fees: A €1.99 fee is charged once you have used up your monthly free withdrawals.
– Loyalty Levels
Nexo has 4 loyalty levels based on users' NEXO holdings in their portfolio. They offer different benefits to users. See below!
Loyalty Level
+NEXO holdings

Base
Up to 1%

Silver
1% – 5%

Gold
5% – 10%

Platinium
Above 10%
Benefits
-High LTV Interest Rate
-Low LTV Interest Rate

13.9%
–

12.9%
–

8.9%
1.9%

6.9%
0%
Exchange Cashback
0.00%
0.10%
0.25%
0.50%
Earn in NEXO Bonus
+0%
+0.25%
+1%
+2%
Free Crypto Withdrawals
per Month
1
2
3
5
We are almost getting to the end. continue reading✍️!
---
8. Customer Support And Public Opinion
For customer support, you can contact Nexo through the following channels:
Email: support@nexo.io
Telegram: https://t.me/nexofinance
Submit a request via the platform
Twitter: https://twitter.com/Nexo
Reddit: https://www.reddit.com/r/Nexo/
Also, Nexo features an FAQ and a "Nexo Help Center" section on the site to help users find answers to their questions.
Furthermore, Nexo has a 2.1/5 star rating on Trustpilot, with 94% of the 9,176 reviews being positive.
Check the next section for my opinion about Nexo.
---
9. Is Nexo Safe?
Nexo has stood out as one of the top CeFi lending platforms since its launch.
Its security is top-notch; customers must complete KYC verification.
And on top of it, an OTP is sent to their mobile phone before they can access the exchange.
Furthermore, it secures all funds on its platform in a hardware wallet.
Due to this high level of security, users' funds are shielded from outside hackers.
Additionally, Nexo made it through this recent bear market. This is in contrast to its counterparts like Celsius.
You can watch the cofounder, Antoni Trenchev, speak more about it and how reliable the platform has been here.
Currently (6/22/2022), Nexo has $775 million in insurance on custodial assets.
This can only mean that the team places priority on their users' funds.
But do not take my word for it. Anything can happen in the crypto space.
Make sure you always conduct your research before using any platform.
---
10. FAQs
1. Does Nexo charge a fee for loans?
No, it doesn't. The only thing you pay is the interest on your loan, based on your loyalty level.
2. Why can't I send SOL or RUNE to my Nexo account?
It is because SOL, RUNE, and some other listed currencies function as "Limited crypto assets" on Nexo.
These tokens can only be purchased and used within the platform. Learn more.
3. Can my loan be liquidated?
There is no liquidation for NFT lending.
Otherwise, once your LTV increases by 71.4%, 74.1%, or 76.9%, you will receive a margin call to increase your collateral.
If nothing is done, the loan will automatically be repaid with funds in your portfolio.
4. When do I repay my loan?
You can pay back your loan in full or in instalments at any time.
However, it must be after 30 days.
You are liable to pay a 30-day interest on your loan if you repay it in less than 30 days.
5. How do I become a Nexo user?
You can become a Nexo user in these easy steps:
1. Create a Nexo account using this link.
2. When on your dashboard, it will prompt you to complete the verification levels.
3. Complete the verification and enjoy the features of Nexo.
---
Hey!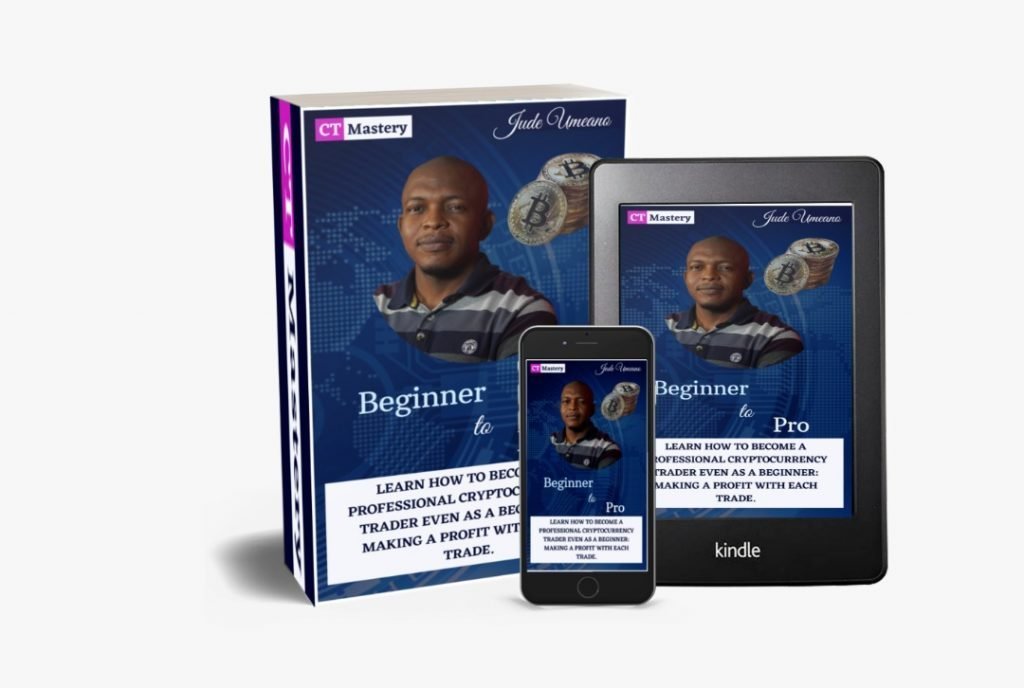 ---
11. Conclusion
This is where we will call it a day. I hope you found the post helpful.
Now tell me in the comment section:
What do you think about Nexo?
Do you think you ought to give it a shot?
Are you a Nexo user already? Share your experience with us.
Did I miss anything that you would have liked me to discuss more thoroughly?
I am waiting for your feedback in the comment box.
Remember to share the post. Cheers!
---
Also Read: