The big fuss in the hardware wallet space is Ledger Stax.
It's no wonder that everyone is talking about it, as it has a bunch of exciting features that crypto enthusiasts would love to experience in a hardware wallet.
Ledger Stax is the newly announced product of Ledger.
Impressively, it is dubbed "the iPhone of hardware wallets."
In this post, I will cover all the salient details you need to know about Ledger Stax.
---
Post Summary
This is what I will cover:
This is what I will cover:
Let's get started!
---
What Is Ledger Stax?
Ledger, the cryptocurrency hardware wallet company, unveiled Ledger Stax on December 6, 2022.
It is a hardware wallet designed to look like a credit card for improved user convenience.
Tony Fidel, the same person who designed the iPhone and iPod, is the mastermind behind the stunning design of Ledger Stax.
In Tony's words, "Ledger provides unhackable access to crypto coins."
However, Ledger Stax stands out because it not only offers unparalleled security.
But it also features an interactive UI, a touch screen, and other unique things that are not integrated into older hardware wallets.
Also Read: Ledger Wallets: List of all its Products and Services
The wallet costs $279, making it more expensive than other already-existing ledger products.
As of this writing (Dec. 2022), Ledger Stax is up for pre-order but will start shipping by the first quarter of 2023.
Ledger Stax is covered in more detail in the subsequent sections. Continue reading!
Get Your Ledger Stax
---
Features
Here are its unique features:
Advanced Secure element chip
Size of a credit card
Interactive white and black UI
Touch Screen
NFT display
Supports Bluetooth and USD-C port
Compatible with macOS, Windows, iOS, and Android
Wireless charging
NFTs and 5000+ coins supported
Stackable magnetic frame
---
How To Buy Ledger Stax
Take these simple steps:
Visit Ledger by clicking on this👉 link
Once open, scroll down and click on "Preorder" underneath Ledger Stax
Indicate the quantity you want and click on "Checkout"
Enter your email address and other required information and click on "Continue".
Check out the shipping details and click "Continue"
Enter your credit card details or select another available payment option. After that, click on "Complete Order."
That's it! Your order will be ready for shipping by the end of April 2023.
Should I buy the Ledger Stax? Find my opinion below.
Get Your Ledger Stax
---
Comparing Ledger Wallets
As you already know, prior to the debut of the Ledger Stax, Ledger had two hardware wallet options: the Ledger Nano X and the Ledger Nano S Plus.
If my guess is correct, you are probably a fan wondering which one to get your hands on.
Or perhaps you already own the older products and are wondering whether it is really necessary to add Ledger Stax to your repertoire.
To aid you in making the best choice, I've summarised some of the specifics or features of each wallet in the table below.
As indicated in the table, the trio have an in-built security chip that makes it impossible for hackers to steal coins.
Nevertheless, the striking differences in these wallets lie in their cost, aesthetics, and mobility.
Price-wise
Ledger Nano X and Ledger Nano S Plus are cheaper, making them the best choices for someone who is looking to save on funds.
However, Ledger Stax isn't a bad choice either for someone with enough money to spare.
Mobility and ease of use
Despite they are all portable hardware wallets, the Ledger Nano X and Ledger Stax are better options in terms of mobility.
Ledger Nano S Plus only has a USB port and must be connected to a computer, which is fine if you are comfortable carrying a USB cable all the time.
However, Ledger X comes with Bluetooth and battery power while, Ledger Stax, on the other hand, supports Bluetooth and comes with wireless charging, making them better options.
Aesthetics
The Ledger Nano X and Ledger Nano S Plus resemble flash drives, and they only let you confirm transactions by clicking buttons.
On the other hand, Ledger Stax offers a tonne of attractive features, such as a user-friendly UI, a touch screen, the ability to show NFT, and much more.
Aside from these few variances, these wallets offer the same level of security, which is of the utmost importance.
However, if you want something more than what the Ledger Nano X and Ledger Nano S Plus have to offer, I suggest you go for the Ledger Stax.
Get A Ledger Wallet
---
Heads Up!!!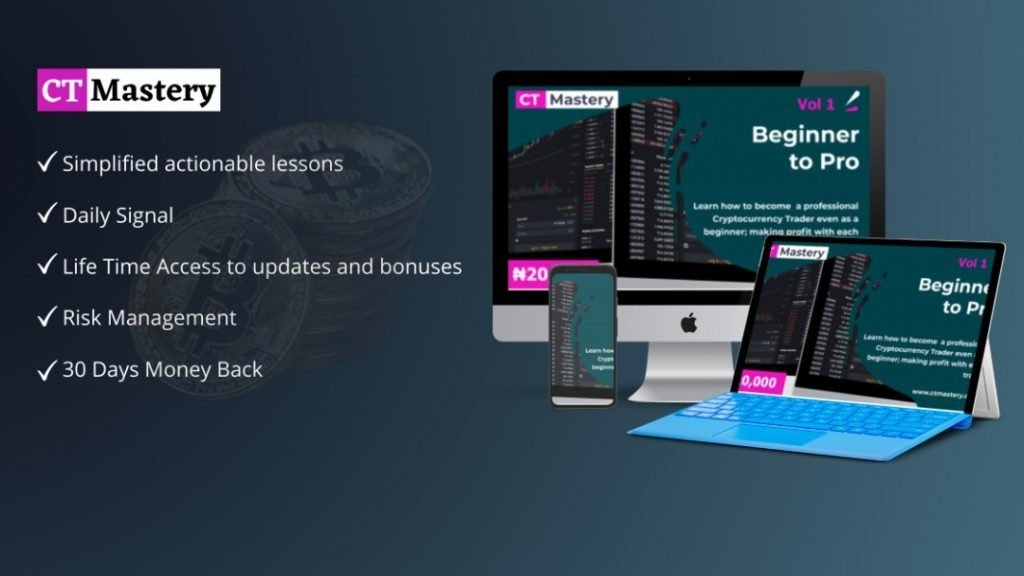 We developed a perfect course to help you master Cryptocurrency Trading.
Go to www.ctmastery.com to enrol.
You can also join our Telegram community at https://t.me/ctmastery for more information.
---
Conclusion
We have reached the end of today's post. I hope you found it insightful.
As highlighted in the post, Ledger Stax will begin delivering in April of 2023, while preorders can be placed now.
It's time to get your feedback.
What do you think about Ledger Stax?
Leave your thoughts in the comment box below.
Remember to share this post with your friends by clicking on the "SM" icons below. Thanks!
Lastly, do not forget to make your preorder or buy any of the ledger products with this 👉 link.