Did you know? Copy trading is one of the several ways to 10x your portfolio as a crypto trader.
In today's post, we will take a deep dive into the 5 best crypto exchanges that offer copy trading.
You have probably invested in crypto, but you do not see the same returns as traders who can turn $10 into $1000.🤔
If my guess is correct, the challenge is that you have not mastered the market and do not possess the necessary trading skills yet.
What if I told you that you could make as much profit as those pro traders you admire with copy trading? Interesting, right?
Make sure to read to the end of this article.
---
Post Summary
This is what I will cover:
Tag along!!
---
What Is Copy Trading?
Copy trading has become a hot trend in crypto.
It involves inexperienced traders mimicking the strategies of successful expert traders.
The goal is to help them make profitable trades as much as pro traders.
In manual trading, each trader independently manages their position.
But in copy trading, traders leave their funds under the care of an expert.
To copy an expert trader, all that a copy trader needs to do is to enter the amount he wants to trade.
The pro trader handles the rest and earns a commission from the copy trader whenever a profit is made.
In addition, a copy trader can decide to stop trading and take his profit whenever he wants.
This is cool, right? Scroll down and I will show you reputable crypto exchanges that support copy trading.
---
5 Best Crypto Exchanges For Copy Trading
They include:
1. Bybit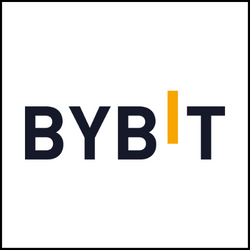 Bybit is considered the best crypto exchange for copy trading.
Over 200,000 traders use its copy trading product.
Bybit offers copy trading for both futures and spot trading.
To copy traders on Bybit, do the following:
Create a Bybit account and fund it.
Navigate to "Derivatives" and select "Copy trading"
Select your preferred trading type (futures or spot), then select an expert trader to copy.
Enter your trading amount, set your parameters, and click "Copy Now". It's that simple!
You can get more information on how to copy trade on Bybit here.
Additionally, expert traders earn up to 10% commission by sharing their trades. But there are penalties for malicious expert traders.
On Coinmarketcap, Bybit is ranked as one of the top cryptocurrency exchanges by trading volume.
It supports 30+ fiats, 350+ cryptocurrencies, and more than 15 high-liquid trading pairs.
Bybit is currently (October 2022) celebrating its first milestone of 10 million users with zero fees and amazing perks. Click here to view.
2. Bitget
Bitget is another great exchange to use.
The exchange is notably one of the top crypto-derivative exchanges.
Bitget offers a robust trading platform, innovative trading products, low fees, supports multiple coins and fiat, and provides top-notch security.
Its copy-trading product is exceptional and incredibly user-friendly. Furthermore, it is only available for futures trading.
Once you sign up for a Bitget account, fund it, and click on "Copy trading" to begin.
Expert traders earn a 10% share of the profit made by those who have copied their trades.
And Bitget copy trading is used by thousands of traders. Impressive!
You may watch this Bitget tutorial video to learn more about the platform.
3. Gate.io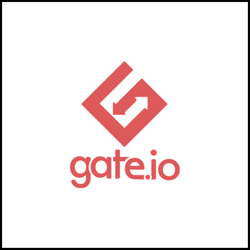 Similar to Huobi, Gate.io is one of the first crypto exchanges to rank among the best today.
It was founded in China as Bter.com in 2019 before rebranding to Gate.io in 2017.
According to Coinmarketcap, it is currently (October 19, 2022) sitting at the number 7 spot among 100+ exchanges ranked by trading volumes.
Gate.io supports spot trading, P2P, derivatives, staking, mining, NFT, and a massive range of products.
Also, it supports more than 50+ fiat currencies and around 1,000 coins, giving an array of choices for traders looking for the next altcoin gem.
On top of it all, Gate.io is one of the go-to exchanges for copy trading, which is available for both futures and spots.
To get started on Gate.io, sign up for an account, fund it and navigate to the "Copy trading section".
Expert traders can earn up to 40% commission with other perks. Cool!
4. OKX
OKX, as you might know, is one of the crypto exchange OGs that has continued to maintain a high ranking on the industry's leaderboard.
The exchange records over a billion dollars in 24-hour volume trading.
Among its product offerings is an intuitive copy trading feature, where users can browse a list of expert traders and select the one that best suits their interests.
Glady, OKX boasts a wide range of professional traders from around the world, with different trading styles, strategies and commissions.
5. Huobi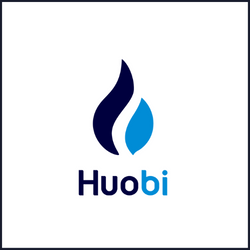 Huobi is one of the oldest crypto exchanges, established in 2013.
Today, it still holds the top spot among exchanges in terms of trade volume and liquidity.
Another thing to note is that Huobi has over 4.5 million users globally.
Huobi has a wide range of products to choose from, including spot, futures, options, trading bot, staking, and most recently, copy trading. Wawuu!
However, its copy trading only supports futures.
Impressively, Huobi offers up to 200x leverage and 70+ trading pairs for futures.
Interested in using Huobi? Create an account here, fund it, and navigate to the "Copy trading" section to copy a trader.
Huobi, lets expert traders set their commission. Cool!
6. MEXC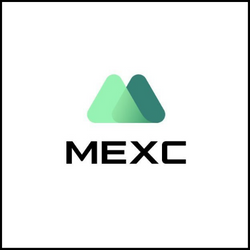 At number 5 is MEXC, a cryptocurrency exchange founded in 2018.
The exchange is used by more than 4 million users and holds the 9th position on CMC's list (October 19, 2022).
MEXC supports spot, margin, futures, P2P, demo trading, ETFs, bot trading, a plethora of earn products, and copy trading.
With the support of 20+ fiat currencies, 1000+ coins, and over 800 trading pairs, the exchange is ideal for anyone looking to trade crypto.
In addition, the user interface is intuitive and simple for beginners to use.
If MEXC appeals to you, sign up for an account here, fund it, and navigate to "Copy trade" to begin copying traders.
Copy trading on MEXC is available only for futures trading.
Furthermore, expert traders have the option of setting their commission.
Scroll down and I will show you what to look out for when selecting a trader to copy.
---
How To Choose The Right Expert Trader
You shouldn't copy traders for the mere fact that they are expert traders.
The reason is simple—expert traders are equally prone to making mistakes or losses.
Before copying a trader, endeavour to conduct some research on them to ensure that you remain profitable at the end of the day.
Here are a few tips on what you should do.
Check out the trader's AUM (Asset under management)
It goes without saying that a trader with a large AUM is more seasoned and has a high trust rating.
Look up the trader's history
Use the filter to search for a lengthy history.
For example, a 90 or 180-day history offers you a better picture of a trader's performance.
Don't be swayed by short-term profits; anyone can have a lucky run for a few days.
Also, check out the trader's activity to ensure he consistently trades.
A trader is more likely to be a good trader if he is actively trading and has more winning trades.
Total profit and loss
Check out the trader's cumulative profit and loss and those of his followers.
If you are not impressed, then you might not want to copy that trader.
It is possible to copy an expert trader and make more losses than he makes.
Continue reading to learn about the blunders you should avoid.
---
Copy Trading Mistakes To Avoid
They include:
Failure to diversify
Investing all of your funds in just one expert trader is somewhat risky if he goes on a losing streak.
Assume you have $500. You can choose to copy 5 expert traders for $100 each.
This reduces your risk because, by diversifying, you can profit from some traders even when the other traders you have copied are making losses.
Greed
Some exchanges like Bybit and Huobi let you set your parameters before you copy a trader.
This is supposed to help you manage your risk, allowing you to set leverage and stop loss.
However, some people miss it by allowing greed to take the best part of them.
For example, going for higher leverage to make an extreme profit.
Backup funds
Not having extra funds in your account to support open positions leaves your trades in floating losses.
This is one of the reasons why some copy traders suffer more losses than expert traders.
Assuming a trade is already at a loss, an expert trader can open another trade to make up for the loss.
However, if you do not have the funds to enter the new position, your trade will remain at a loss.
Anyway, it is possible to avoid this by selecting a trader with fewer open orders that your funds can carry.
See the next section!
---
Pros And Cons Of Copy Trading
Pros
A jumpstart for crypto beginners
I love to describe copy trading as a balance that places newbies and expert traders on the same footing.
If you're a crypto rookie looking for how to get started, it is a good place to start because it requires no experience and market analysis.
Let's face it! Trading cryptocurrency successfully involves several hours of time and research.
In addition to acquiring a trading skill, you need to be an expert at spotting gem coins and trading opportunities, among so many other know-hows.
Crypto fans with busier schedules, can leverage copy trading and stop missing out on opportunities.
Cons
As earlier mentioned, expert traders can have losing trades.
When the expert trader suffers a loss, you suffer one as well.
Again, there's no guarantee that copy trading will bring big profits for you.
It all depends on the expert trader's success and your parameters.
Not only do you have to pay for exchange fees, but you also pay commissions to expert traders.
This makes it costly and cuts a big chunk of your profit.
Let's continue at the FAQ section!
---
FAQs
1. Which is the best exchange to use?
The exchanges discussed here are all good. It solely depends on your preference.
For example, I will opt for Bybit because it is not only user-friendly but also enables me to set my parameters and manage my risks.
In addition, it punishes manipulative traders.

Nevertheless, Bitget, Huobi, Gate.io, and MEXC are good places to start.

2. Do I pay a commission for losing trades?
No, you only pay a commission to the expert trader when a profit is made.
---
Conclusion
You have reached the end of the post. I am sure you enjoyed it.
It's time to get your feedback.
Are you new to copy trading, and does this post pump you up to get started?
What about you, a copy trader looking for other alternatives? How do you feel after reading this post?
Which exchange would you be signing up for?
Do you have further questions? Drop it in the comment section.
Remember to share the word by clicking the "SM" buttons below. Thank you!