In today's post, I will be sharing the contents of an AMA session with Angy Chin.
Angy is the CEO of BIC Incorporation and the co-author of "Money Matters" (Business Leaders Edition Volume #2 – Edition #2).
In this session, she shares her views on crypto mainstream adoption and tips on how to reduce the risk that comes with trading.
Join me as I share these tips with you.
---
Post Summary
The following subheadings make up today's post:
A click on any of these subheadings opens up its details.
Let's proceed.
---
About Angy Chin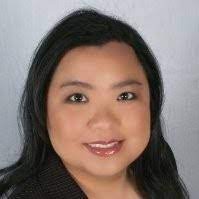 Angy Chin is the CEO of BIC Corporations and an expert in:
strategic planning
startups
process/profit improvement
recapitalizationrestructuring, private equity (PE) deals, and IPO.
Being a leader herself, she understands the problems leaders face.
Thus, she seeks to help others become better leaders and also achieve their goals.
She also takes on charity works in Nigeria and other countries.
I will quickly run you through her educational and professional background.
Educational Background:
National Association of Corporate Directors (NACD) Director Professionalism
UCLA Corporate Governance Program – Passed exam as Certified Board of Director
Harvard Business School Board of Director – Audit Committee in a new era of governance
Stanford Law School Director's College
University of Chicago – MBA in Finance & Marketing
University of Kansas – BS Business Administration (Highest Distinction and Honors) in Marketing and Ethics
Rice University Graduate Certificate in Mergers & Acquisitions (M&A)
University of Saint Thomas Graduate Certificate in Total Quality Management (TQM)
CALCPA Education Foundation Certificate in International Financial Reporting Standards (IFRS)
SEC Institute Certificate in SEC reporting – Certificate in IPO. SEC Clearance
Institute of Management Accountant (IMA) – Completed 3 parts of CMA & CFM
NLP & Coaching Institute of California Certified Master Practitioner. Certified World Health Practitioner
Professional Background:
CEO & President, BIC Group LLC
CFO, Coffee Bean & Tea Leaf
Acting President, CFO, Clipper Corporation
Co-CEO, CFO, Robeks Corporation
Finance leadership roles at public companies including Yum Brands Inc, Ecolab Inc, and Target Corporation
Let's get straight to Angy's view on crypto mainstream adoption and tips for crypto trading.
Scroll down.
---
Angy Chin On Crypto Mainstream Adoption And Tips For Crypto Trading
Among other things, Angy Chin is a crypto enthusiast. She ventured into cryptocurrency about a decade ago.
But it wasn't until 2020 that she made the decision to move part of her assets to crypto.
To date, Angy has about 40 coins in her portfolio ranging from Bitcoin, major altcoins, and some others that she refers to as the 'mini coins'.
During the AMA session, the following were discussed:
You can check out the video above for the full contents of the AMA session or choose to read her views below.
i. The Future Of Cryptocurrency
Angy spots a lot of potentials in cryptocurrency.
She believes it is not just about buying and selling, it is way above that.
Though not all blockchains have a purpose, she sees the purpose-driven ones changing the world with their technology.
And in years to come, we will all look back and count 2020 as the year of the pandemic and also the year that opened ways for crypto mass adoption.
ii. Percentage of People in Crypto
She absolutely believes that more persons have gone into crypto.
Following statistics, the number was about 7% but has now doubled to about 14% for persons living in the USA.
Again, we see some exchanges carrying out maintenance every now and then to enable them manage the buy/sell activities going on.
Personally, she sees an exponential curve forming in the crypto adoption curve within this year and next.
And just as with every invention, it will take some time before it attains mainstream adoption.
iii. Risks Associated With Crypto – An Advice For Newbies
She started off with the golden rule of crypto trading – do not invest more than you can afford to lose.
But to greatly cut down the risks of crypto trading, she advised newbies to invest only in established cryptos.
Again, with crypto still being in its infant stage, the market is still experiencing lots of volatility and constant trading.
So she advised that those with certain health conditions like anxiety and heart attack to desist from investing in cryptocurrencies.
This is to keep them from experiencing attacks because of the movement of the market.
But for persons who actually believe in crypto, it is more than just an investment.
It can reshape the world and how we live. This is because you are now part of a change that is happening globally.
She further advises newbies to always test the waters first by trading with a small amount of money before going in full time.
iv. Government Restrictions on Crypto
Though not much of a politician, Angy thinks that the government's restriction on cryptocurrency will not cause it to go away.
The government of various nations can:
roll out their own digital currencies which will still be centralized.
try to ban it outrightly from their countries.
while the rest will try to tighten regulations and laws concerning the crypto community.
But that still will not cause cryptocurrency to vanish into thin air.
Yes, it may slow it down, but like a train that has left the station, getting it back will be really difficult.
v. Her Advice to Youngsters in Nigeria
Of course this is not a financial advice and neither is Angy a financial adviser.
She tells youngsters to give crypto a chance but above all, to give themselves a chance.
She described crypto as a good thing that can help them cope with the current economic situation in Nigeria.
It is something that you don't need a lot of money to get into but it will yield you good returns.
Start small and then learn the ropes.
Take the chance, make mistakes, learn from them, and move on.
---
Conclusion
This is how the AMA session with Angy Chin went. Hope you learnt from it?
So far, our interview with Angy is the second in our AMA series.
The first was with Robert Gryn. Who knows, you might be next!
If you have questions about what she said, leave them in the comment section below.
You can also tell me who you want us to have an AMA session with next.
And do share…YES, share… to help others learn from these snippets of wisdom too.