In this post, I am going to share the top 7 forex brokers that are ideal for every trader.
If my guess is correct, you want to trade with a regulated broker with a low spread, instant withdrawals, and all the other features that make forex traders salivate.
Let's face it: one of the biggest mistakes a trader can ever make is choosing a shady broker.
So, with a plethora of brokers out there, it begs the question, "Which broker should I trust?"
Well, with my years of experience and grounded research, I will say I am knowledgeable enough to give you a list of the top brokers in Nigeria.
These brokers are not only among the best and most trusted, but they are also very beginner-friendly. Make sure to read to the end of the post.
---
Post Summary
This is what I will cover:
Let's get to it!
---
Top 7 Forex Brokers In Nigeria
These are my best picks!
1. Exness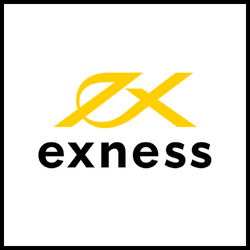 Exness is a globally recognized forex broker founded in 2008.
It is a fully multi-regulated financial company licenced in the Seychelles, Curaçao, BVI, and South Africa.
Exness has captured the hearts of over 300,000 users by providing them with over 170 assets and a sophisticated trading environment.
Also, it gained a whopping $2.5 trillion in trading volume in October 2022.
Exness offers 2 account types: Standard and Professional, each with subaccounts.
The Standard Account starts with a 0.3-point spread, has unlimited leverage, and zero commission.
In contrast, the pro account starts from a 0.0 or 0.1 spread, depending on the sub-account type.
In addition, it supports a swap-free account, unlimited leverage, and commissions between $0 and $3.20.
Furthermore, Exness allows Nigerians to fund their account with Naira.
Instruments
Over 170 assets in total, including:
Forex – AUDUSDm, DXYm, EURUSDm
GBPUSDm and 90+ more
Metals – XAGAUDm, XAGEURm,
XAGUSDm, XAUGBP +6 more
Cryptos – 1INCHUSDm, AAVEUSDm,
ADAUSDm, BTCAUDm +31 more
Energies – UKOILm, USOILm, XNGUSDm
Stocks – AAPLm, ABBVm, IQm, EBAYm,
+96 more
Indices – US30m, AUS200m, FR40m,
HK50m + 6 more
Trading Platforms
MT4
MT5
Exness Trader App
Exness Terminal
Minimum Deposit
Standard account: Nil
Professional account: $500

Read Review
Sign Up With Exness
2. Windsor Brokers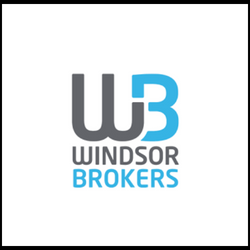 Windsor Brokers is an OG in the forex trading space.
The company has been in operation for 30 years, having been founded in 1988.
It is headquartered in Limassol, Cyprus, and holds licences in over four countries.
Windsor Brokers has €5,000,000 in insurance as part of its core principles to protect customers' funds at all times. Impressive!
In addition, it has bagged so many awards, which enhances its profile as a leader in the industry.
Prime and Zero are two types of trading accounts on this platform. And while the former is for newbies, the latter is for pro traders.
Leverage on both accounts is 1:100. However, the spread on the Prime account starts at 1.0 pips.
On the other hand, the Zero account begins at 0 pips. Find more details in the table below.
Instruments
Over 100 assets in total, including:
Forex – EURUSD, USDJPY, GBPUSD,
USDCAD and 40+ more.
Commodities – Crude, Corn, Sugar 11
NatGas, etc.
Indices – US SP500, US Nasdaq,
Dow Jones, etc
Metals – Gold and silver
Treasuries – German Bund Futures,
2 Yr US Treasury note +2 more
Trading Platforms
MT4, Web trader, Windsor Apps
Minimum Deposit
$50 on a Prime account
$1000 on Zero account
Read Review
Sign Up With Windsor Brokers
3. Alpari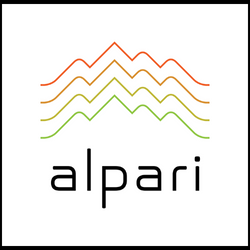 Alpari is a leading forex broker in Nigeria and one of the largest brokers in the world.
It has been around for over 20 years having been launched in 1998.
Alpari is fully regulated and operates under the licence of the Financial Services Commission of Mauritius.
Alpari records a trading volume of over $100 billion, and it's all thanks to its massive users.
Globally, it is used by over 2 million dealers, with roughly 150,000 of them being Nigerians.
Alpari offers more than 5 accounts, which I cannot list all here. However, some of its account types include micro, standard, ECN, etc.
Each account type is created for different purposes, so a user can easily choose their preference.
Furthermore, the spread and leverage are dependent on account type.
When it comes to fees, there are no deposit or withdrawal fees, but Alpari does charge $1.50 per lot size on the ECN account.
Instruments
Over 130 assets in total, including:
Forex – EURUSD, JPYUSD, EURCH
+92 more
Metals – XAGEUR, XAGUSD, XAUEUR,
XAUGBP, XAGUSD
Commodities – Brent, Crude, NatGas
Stock – FB, AAPL, AMZN, BABA +6 more
Indicies – Spain35, GER40, AUD200,
CHNA50 +24 more
Trading Platforms
MT4 and MT5
Minimum Deposit
As low as $5.
But it depends on the account
type.

Read Review
Sign Up With Alpari
4. Infinox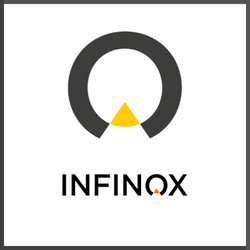 Infinox, founded in 2009, is one of the best forex brokers in Nigeria.
The company is fully licenced in four countries: Mauritius, the UK, South Africa, and the Bahamas.
It is physically present in more than 15 countries, including 16B Allen Avenue in Ikeja, Nigeria.
In just three years of entering Nigeria, Infinox logged $10 million worth of transactions (in Nigeria alone). Super impressive!
Also noteworthy is that the company has $1 million in insurance; perhaps this shows its strong level of commitment to securing users' funds.
Now, Infinox offers a range of trading instruments and allows users to open two main account types: STP and ECN.
Spreads are determined by account type. The STP account offers a wider spread, starting from 0.9 with zero commission.
The ECN account, on the other hand, has a tighter spread, starting from 0.2, with a $7.50 commission per lot size.
The maximum leverage offered is 1:200. Find other details in the table below.
Instruments
Over 90 assets in total, including:
Forex – EURUSD, USDJPY, AUDUSD, GBPUSD,
etc.
Equities – AAPL, GOOG, FB, TSLA, NFLX, etc
Indices – NAS100, US30, UK100, GER40, etc.
Commodities – XAUUSD, XAGUSD, UKOUSD,
USOUSD, etc
Futures – GOLDft, SILVERft, NAS100ft, etc
Crypto – BTCUSD, DOGUSD, ETHBCH, etc
Trading Platforms
MT4 and MT5
Minimum Deposit
$50 for an unverified account
$1 for a verified account
–
Sign Up With Infinox
5. FXTM (ForexTime)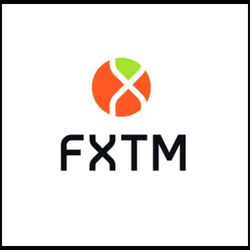 Lastly, we have FXTM! Frankly speaking, the majority of Nigerian traders use this broker.
FXTM is a European broker founded in 2011 as a branch of Exinity Group, a financial management organization owned by Andrey Dashin.
The Cyprus Securities and Exchange Commission regulates the company with CIF licence number 185/12 and in more than 3 other countries.
Despite its relative novelty, it has won the hearts of 4 million users worldwide.
There are 3 major account types offered: Micro, Advantage, and Advantage Plus, each with a maximum of 1:2000 leverage.
Generally, the Micro account is for beginners, while the Advantage Plus account is for advanced traders.
In addition, Micro and Advantage Plus accounts have a wider spread and no commission.
The Advantage account, on the other hand, has an ultra-tight spread starting at 0.0 pips and a $0.4 to $2 commission.
FXTM charges between $3 and $40 on withdrawals to your bank account, as well as a $5 inactivity fee.
Instrument
Over 100 assets in total, including:
Forex – up to 60; EURUSD, USDRUB,
USDJPY, etc
Metals – Silver and Gold
Stocks – Apple, Alibaba, Tesla,
Facebook, Starbucks, etc
Indicies – GDAX, AUS200, ND100m,
UK100 and SP500m
Commodities – Brent, Crude, NatGas
Trading Platforms
MT4 and MT5
Minimum Deposits
Micro account – $10
Advantage and Advantage Plus – $500
Read Review
Sign Up With FXTM
6. AvaTrade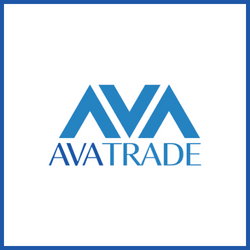 AvaTrade was established in Dublin, Ireland, in 2006, which is roughly 16 years ago.
It is a fully regulated broker with licences in several countries across 6 continents.
Since its founding, the company has expanded to more than 10 countries, including Australia, Malaysia, Italy, South Africa, etc.
Gratefully, it has caught the interest of over 400,000 users worldwide.
In addition, it records total monthly trading volumes of over $70 billion, as seen on the website. That's remarkable!
A user can open a real or a demo account. Spreads are determined by the assets traded. Also, the maximum leverage offered is 400.1.
One of the features that fascinate me the most about this broker is AvaProtect.
It is a risk management tool that protects a trade against losses of up to one million dollars in a chosen time frame.
AvaTrade is transparent with fees. It charges no commission, deposit, or withdrawal fees.
But there is an inactivity fee, an overnight fee, and an administrative fee incurred.
AvaTrade does, however, support the Islamic or Swap account, which waives certain fees. Find other details below!
Instruments
Over 1,250 assets in total, including:
Forex – EURUSD, USDJPY, GBPUSD,
EURAUD + 56 more
Stock – MSFT, AAPL, TSLA, AMZN,
INTC + 620 more
Commodities – Corn, Wheat, Copper,
Brent oil, Crude oil + 15 more
Indicies – SMI, US500, US30, SPAIN35,
FTSEMIB +35 more.
Trading Platforms
MT4, MT5, Web Trader,
AvaTrade apps, available for both
mobile and pc.
Minimum Deposit
$100
7. OctaFX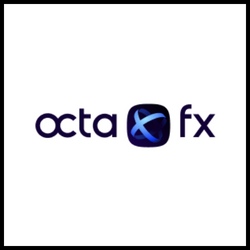 There is no way you are in Nigeria and have not heard about OctaFX.
It is widely advertised on social media, with celebrities like Kiekie and Brain Jotter promoting it.
OctaFX was founded in 2011 and regulated in St. Vincent and the Grenadines under licence number 19776 IBC 2011.
Despite its relative newness, it has made great strides in the industry.
More than 10 million users currently use OctaFX, and it has completed more than 1 billion trades.
There are two types of trading accounts on OctaFX: OctaFX MT4 and OctaFX MT5.
Both accounts have a floating spread starting at 0.6 pips, no commission, 1:500 leverage on forex pairs, and other unique features.
An Islamic account is also available; however, it is separate from the two mentioned above. Find more details in the table below!
Instruments
Over 170 assets in total, including:
Forex – EURUSD, GBPUSD, USDJPY,
AUDUSD +31 more
Indicies – AUS200, UK100, FRA40,
GER40 +5 more
Commodities – XAGUSD, XAUUSD,
XBRUSD, XTIUSD
Stocks – ADS.XE, AI.EPA, ALV.XE,
BEI.XE and 100+ more
Cryptos: ADAUSD, AXSUSD, BTCUSD,
BNBUSD +25 more
Trading Platforms
MT4 and MT5
Minimum Deposit
$100
Read Review
Sign Up With OctaFX
Having given you a list of my best forex brokers, you may now be wondering which is the best of them all.
Continue to the next section to find out.
---
Which Is The Best Forex Broker?
"Different strokes for different folks"—remember that phrase, right?
All the brokers that I have listed fit into the "best broker" profile.
However, to decide which one is the best for you, you have to consider the following:
Profit Margin: Take a look at their spreads. I will choose the broker that offers the lowest spread because a wider spread means a lower profit expectation
Commission: This can also eat up a large chunk of your profit. You need to make sure that the broker you choose has a tight spread and the lowest commission.
Execution Speed: Forex is very volatile, so choosing a broker with a fast execution speed means that you can quickly exit a trade in profit. The demo account can come in handy if you want to check a broker's execution speed.
Selection of Assets: So, does the broker support the asset that you like trading?
Other things you want to consider are customer support, regulation, and ease of withdrawal. Gratefully, all the listed brokers check these boxes.
As for me, I love to use Exness because it allows me to fund my account with Naira.
In addition, it has one of the lowest spreads and commissions and also has my favourite currency pair, EURUSD.
However, I also have accounts with OctaFX, Infinox, AvaTrade, Windsor, and all the other brokers listed in this post. The decision is entirely yours to make.
---
Conclusion
This is where we wrap up this post.
Well done for sticking around all the way to the end, and I hope it was insightful.
Now, it is time to get your feedback;
Which of these brokers will you sign up with?
Have you been using any of these brokers? What has your experience been so far?
Are there any other best forex brokers that you think I didn't list?
Kindly drop all your questions or comments in the comments section below.
If you enjoyed reading this post, share it with your friends by clicking on the "SM" icons below. Thanks!