For anyone who has ever ventured into the crypto sphere, the name 'Zcash' will not be entirely new to them. But if you're just getting to know about it, be rest assured you will find out all about that name in this post
Zcash was created in 2016 by a Bitcoin enthusiast called Zooko Wilcox.
He did this by taking a copy of Bitcoin code and modifying it; making it faster and private.
It differs from most cryptocurrencies by using zero-knowledge cryptography. This simply means that it protects the privacy of its users by making transactions untraceable.
In this post, I will be explaining everything about Zcash starting off with the basics up to the technology behind this coin.
I hope you came with a prepared mind to fill your knowledge bag today? There is a whole lot to take home in this post.
So with your knowledge bag(or the k-bag) slung across your shoulder and your curiosity clock ticking, let's advance at once!
---
Post Overview
For today's post, I promise not to bore you with big, technical terms and info that I know you can do without. The important info I will be disseminating about Zcash today borders on the following subheadings:
Details for each subheading is displayed when you tap/click on it.
You can unsling the k-bag at this point because from the next part, you will have things(points, facts, etc) to throw into the bag.
Bon voyage as you start off on this k-bag filling venture!
---
The Zcash Blockchain – How It All Started
Zcash was created by a developer called Zooko Wilcox in 2016. Wilcox had watched Bitcoin gain global fame and recognition and was himself a Bitcoin fan.
However, he noticed that all Bitcoin transactions are out in the open and can be accessed by anyone – which in some cases can constitute security risks to some individuals.
For instance, anyone with your wallet address can look up your account balance on the blockchain.
Such information in the hands of the wrong people could prove costly.
So Wilcox created a blockchain that will enable people to send and receive funds without any third party knowing about their transaction/account details – The Zcash Blockchain.
Zcash leverages zero-knowledge proof constructions called Zero-Knowledge Succinct Non-Interactive Argument of Knowledge(zk-SNARKs), which allow two users to exchange information without revealing their identities.
The whole knowledge proof concept was created back in the 1980s at the University of Massachusetts Institute of Technology by three academics. The concept depicts a situation where a transaction can be verified without a password.
This makes them immune to theft and hacks. All the blockchain transaction details remain completely inaccessible to third parties.
I will give an analogy to try to explain the zk-SNARKs:
In this story, Pete has uncovered the secret word used to open a magic door in a cave. The cave is shaped like a ring, with the entrance on one side and the magic door blocking the opposite side.
Jane wants to know whether Pete knows the secret word, but Pete does not want to reveal his knowledge (the secret word) to Jane or to reveal the fact of her knowledge to the world in general.
They label the left and right paths from the entrance A and B.
First, Jane waits outside the cave as Pete goes in. Pete takes either path A or B; Jane is not allowed to see which path he takes.
Then, Jane enters the cave and shouts the name of the path she wants him to use to return, either A or B, chosen at random.
Providing he really does know the magic word, this is easy: he opens the door, if necessary, and returns along the desired path.
However, suppose he did not know the word. Then, he would only be able to return by the named path if Jane were to give the name of the same path by which he had entered.
Since Jane would choose A or B at random, he would have a 50% chance of guessing correctly.
If they were to repeat this trick many times, say 20 times in a row, his chance of successfully anticipating all of Jane's requests would become vanishingly small (about one in a million).
Thus, if Pete repeatedly appears at the exit that Jane names, she can conclude that it is extremely probable that Pete does, in fact, know the secret word.
While the Bitcoin blockchain contains records of the participants in a transaction, as well as the amount involved, Zcash's blockchain shows only that a transaction took place, not who was involved or what the amount was.
Furthermore, Wilcox didn't code Zcash from scratch. Rather, he got a copy of Bitcoin's code and modified it – making it private and quicker.
Thus, the Zcash blockchain is more of an upgrade of Bitcoin's blockchain that processes transactions at a much faster speed and is a lot more scalable than Bitcoin.
Anyone who has been in the crypto sphere for a while now will really understand the importance of scalability, as it makes transactions faster, cheaper and convenient.
The Zcash project gained popular supports after its creation. It was backed by the likes of Edward Snowden who dubbed it "the most interesting alternative to Bitcoin" and received private investments from crypto authorities such as Roger Ver and Barry Silbert.
The blockchain is powered by a token called Zcash(ZEC).
ZEC is discussed in detail in the next section.
You still have the k-bag, right?
Just come along with it.
Read also: The Blockchain Technology Explained – A Comprehensive Guide
---
What is Zcash(ZEC)?
Zcash(ZEC), formerly known as Zerocoin, is the token of Zcash blockchain; just like Ether(ETH) is for the Ethereum blockchain and Ripple(XRP) is for the Ripple Network.
It powers the Zcash blockchain and is itself as decentralized as Bitcoin. No single authority controls its transactions.
Zcash started up with a closed investors group that funded the company with $1 million to kick off its development and operations.
In return, these investors are promised a 10% reward of the total supply in an incremental way over the first 4 year period.
Some of the popular investors from this closed group are Barry Silbert, Erik Voorhees, Roger Ver, and Naval Ravikant.
This 10% reward for investors is called the 'Founders' Reward'.
This simply means that 10% of whatever amount of Zcash that is mined in the first 4 years will be incrementally distributed among these investors.
This comes down to 2.1 million being distributed to investors in the first 4 years.
After 4 years, the total mining reward goes to miners like in a typical proof-of-work system.
Zcash (ZEC) has a total maximum supply of 21 million coins and all 21 million coins are expected to be mined by 2032.
Just like Bitcoin, the Zcash block mining reward halves every four years.
That's all about ZEC; I will be discussing how ZEC is mined in the next section.
Keep filling that k-bag of yours as we go along.
---
Zcash(ZEC) Mining
Although Zcash and Bitcoin both use the same consensus model (proof of work), Bitcoin's mining has in recent times been monopolized by large corporations with huge ASIC mining equipment.
However, the Zcash mining process uses the Equihash algorithm. It is a lot fairer, tailored to be ASIC resistant — giving ordinary individuals the ability to mine and ensure its blockchain stays decentralized in all fronts.
Each time a block is added to the Zcash blockchain, a new ZEC is created. It takes about 2.5mins to create a new block.
In order to give the network and its development some breathing space, Zcash launched with a slow-start mechanism for the first 20,000 blocks that were mined over about 34 days.
So, in the event of a major bug or security vulnerability in the protocol, the slow-start will minimize the impact.
This is because, initially, the block reward will be a fraction of the eventual 12.5 ZEC that will be created for each block for the first 850,000 blocks (at which point, the block reward halves).
Over the slow-start period, the block reward will gradually and linearly increase until it reaches the full 12.5 ZEC at the 20,000th block.
Since Zcash uses the Equihash algorithm, which relies on high RAM requirements, miners cannot use the ASIC set up for mining the cryptocurrency. As a result, you have two options to consider – CPUs and GPUs.
The process of mining ZEC includes these steps:
Install your GPUs and configure your PC
Get a Zcash wallet address
Download and install a Zcash mining program
Join a Zcash mining pool and start mining
Now having exhausted the points for this section, I will be going over to the next one where I will educate you on the top exchanges where you can buy ZEC(if you will not be going into mining).
Scroll down and fill up your k-bag.
Further reading: Crypto Cloud Mining – A Rookie's Guide
---
4 Top Exchanges to Buy/Sell Zcash(ZEC) Instantly in Nigeria
Here are the 4 top best exchanges to buy/sell Zcash in Nigeria:
1. Blockvila
Blockvila is a Nigerian exchange based in Port Harcourt, Rivers State in Nigeria.
It is a broker exchange founded in 2017 and as formerly known as Ngexchanger.
The exchange offers support for all types of cryptocurrencies including Bitcoin, Ethereum, Ripple, Zcash, and many others.
If the coin you want to buy is not listed, you only need to contact its customer care and it will be provided for you.
2. Binance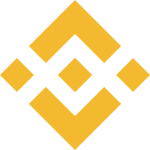 Binance(culled from binary + finance) is a household name in the crypto world.
Founded in China by Changpeng Zhao, it is a trading platform for Zcash and more than 500 crypto pairs.
It recently(October 2019) moved into the Nigerian market with its partnership with Flutterwave, a global payment technology.
Thus, users from Nigeria can purchase cryptos with their credit/debit cards via the Binance Fiat Gateway.
3. Changelly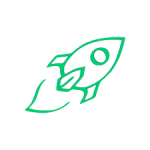 Changelly is a non-custodial instant cryptocurrency exchange, which means that users' funds are not placed in the service.
It acts as an intermediary between crypto exchanges and users since its inception in 2015.
The supported coins include Bitcoin, Ethereum, Litecoin, Zcash, and 150+ cryptocurrencies.
4. CEX.IO
CEX.IO was launched in 2013 as a Bitcoin exchange that also offered cloud mining services.
In 2015, it stopped its mining activities and focused mainly on the Bitcoin sector.
Over the years, CEX.IO has included Zcash and other cryptocurrencies to the exchange.
You can make payments through bank transfer and by using credit/debit cards.
Now armed with this knowledge of how to acquire ZEC either by mining or by purchasing it from exchanges, next on our list is where you can store your coins safely.
Let's continue to the 5th part!
Also read:
---
What is the Best Wallet to Store Zcash?
[wp-compear id="10323″]
For storing your Zcash and other cryptocurrencies, hardware wallets are the best because, with them, you are totally in charge of your coins.
Below are the best wallets where you can safely store your Zcash:
Another thing to do once you have your wallet is to choose your Zcash address.
Zcash has two address formats:
Transparent addresses – these addresses which start with "t" behave similarly to Bitcoin, exposing addresses and balances on the blockchain
Private address – Addresses that start with "z" include the privacy enhancements provided by zero-knowledge proofs and we refer to these as "shielded addresses".
It is possible to send ZEC between these two address types.
The Sapling network upgrade introduces a new shielded address for improved efficiency and functionality. The legacy shielded addresses start with a "zc" and the new Sapling shielded addresses start with a "zs".
Here you have the best wallets to store your ZEC safely.
I will be comparing ZEC with Bitcoin to find out how they are different from one another.
See you there!
Read more: The Ultimate Guide to the Best Bitcoin Wallets for All Cryptos
---
Zcash(ZEC) vs Bitcoin(BTC)
Zcash was created by modifying the codes of Bitcoin so it can be said to be a fork of Bitcoin. I will be comparing it with the reigning crypto king, Bitcoin under the following parameters:
Creation time: Bitcoin was the first of all the cryptocurrencies. It was created by Satoshi Nakamoto in 2009. But Zcash came up in 2016 courtesy of Zooko Wilcox.
Total Supply: Both currencies have the same 21 million total coins. The total 21 million ZEC would have been mined completely by the year 2032 with 7,984,756 coins already in circulation. For Bitcoin, we have 18,080,625 circulating supply and its 21 million coins would have been mined completely by 2140.
Ranking: Bitcoin sits pretty at the topmost position as the first cryptocurrency with a total market capitalization of ~$133 billion and I BTC = $7,316.20. For Zcash, it is still making its way up the scale from its 33rd position with 1 ZEC selling for $27.46.
Mining algorithm and hardware: Though both currencies use the same consensus mechanism(Proof of Work), the algorithm differs. ZEC uses Equihash and thus can only be mined with CPUs and GPUs. For Bitcoin, it can only be mined using ASICs because of its SHA 256 algorithm.
Block confirmation time: Blocks are confirmed every 10 minutes on the Bitcoin blockchain with all transactions made public. On Zcash blockchain, transactions are private(only date and time displayed) and are confirmed every 2.5 minutes.
*All figures above are as seen on coinmarketcap.com as of 3/12/2019
Find the differences in a tabulated form below:
S/N.
Parameters

ZCash

Bitcoin

1.
Year created
2016
2009
2.
Total supply
21 million
21 million
3.
Mining algorithm
Proof of Work
(Equihash)
Proof of Work
(SHA 256)
4.
Mining hardware
CPUs, GPUs
ASIC
5.
Block confirmation
time
2.5 mins
10 mins
6.
Market capitalization
value(3rd Dec. 2019)
~$220 million
~$133 billion
7.
Transaction status
Private
Public
---
Conclusion
This is the last part of today's post; so far, so good.
I know your k-bag will be drooping and heavy with facts picked and of course, questions and comments.
Okay…Here is the part where you put down the k-bag and empty its contents.
But before you get at it, I have a few concerns that I need your thoughts on:
Do you know of any reputable exchange or wallet that should be among the lists above?
In your opinion, do you think ZEC will rise to be among the first 10 cryptocurrencies?
Among the privacy coins(Dash, Monero), where will you rank ZEC?
That's all I have…Let me know what you think.
Back to the k-bag, the contents(comments, questions, suggestions, etc) should be out now.
I will be checking back for them in the comment section.
One more task( and no… it's not a herculean one): Right under this sentence are the share buttons. Just click on your fave(you can click on all too) to help someone have a filled k-bag.
---
Read about other Privacy Coins