Still on the privacy coins, I will be considering Verge(XVG) in today's post.
Verge(XVG) is a privacy-focused cryptocurrency that was created in 2014 under the name DogecoinDark.
It rebranded to Verge currency in 2016 and is designed for people and for everyday use.
Verge improves upon the original Bitcoin blockchain by providing a decentralized way of making direct transactions while maintaining privacy.
By the time you read the concluding part of this post, you would've been well-grounded in the knowledge of Verge -how it came about, the technology behind it, its mining, wallets, and exchanges for it.
If you are set to go with me into the privacy world of Verge coin, I will be most pleased to lead you on.
Let's advance at once.
---
Post Summary
I have put together all the facts about Verge coin under these subheadings:
The details of each subheading can be accessed by clicking on it.
I will be going into the business of the day from the next section. So I suggest you bring out your writing materials(for jotting down points and questions) at this point.
Come with me as we startup.
---
Verge Explained – How It All Started
Verge's history can be traced back to 2014 when DogecoinDark (now Verge) was launched.
The creator of DogecoinDark was of the opinion that the Bitcoin blockchain was too open to the public. Although Bitcoin users' names were not listed on its transactions, their wallet addresses were made available to the public.
With these addresses, government agencies and other individuals can trace wallets' previous transactions and even know its account balance.
Such information he said, made Bitcoin not any better than traditional currencies stored in banks.
He then set out to create a fully private blockchain that will ensure the financial privacy of its users – the result was the creation of the Verge blockchain.
The true identity of Verge's founder was initially shrouded in mystery known only by a pseudonym 'Sunerok'.
But now, Verge has a 6-man development team headed by Justin Sunerok. The team is made up of software engineers and web developers.
Furthermore, the Verge project is open source, and anyone can suggest improvements. This will be subjected to a vote by its developers, and if supported by the majority, will be implemented.
Verge(XVG) is the currency of the Verge blockchain and has a maximum supply of 16.5 billion coins.
Next to be discussed is the technology Verge uses to protect users' privacy.
Read on.
---
Verge Technology – Tor and I2P
As earlier mentioned, Verge was introduced as a solution to Bitcoin's lack of privacy.
So to better understand how Verge works, it is better to compare it to how Bitcoin works.
To send Bitcoin, you have to connect to the internet. Now, in the process of connecting to the internet, your internet service provider (ISP) contacts the Bitcoin blockchain, and in the process, it will reveal certain information about you – one of which is your location.
This information can be intercepted by anyone who knows how the internet works, and your privacy will be lost in the process.
However, the Verge blockchain uses 2 methods to ensure your IP address is untraceable when making use of its blockchain.
The first method is the TOR (The Onion Network).
TOR stands as a middleman between your ISP and the Verge blockchain.
It uses multiple servers to hide your location by changing the IP address your internet service provider sends to the Verge network.
This way your true location cannot be accessed.
The second method uses something called I2P( The Invisible Internet Project).
I2P is quite similar to TOR but more efficient because unlike TOR that uses a single path, I2P uses individual paths.
This is like sending an SMS to someone with different phone numbers, each phone number carrying a different part of the message.
Verge also released the Wraith Protocol in January 2018.
This protocol obfuscates the IP addresses; just like the Kovri technology used by Monero but with a slight difference.
While Monero uses stealth addresses for all transactions, Verge users can choose to make transparent transactions on the public ledger or switch on the Wraith Protocol and transact in the private ledger.
For instance, when Mr. A sends funds to Mr. B on a public ledger, the transaction will be displayed as:
Mr. A's address sent 1000 XVG to Mr. B's address and everyone can view this transaction.
But this is what the transaction will look like when the Wraith Protocol is switched on:
xxxxx sent 1000 XVG to xxxxx and no one will know the addresses involved.
Below is a graphical explanation:
This how XVG's technology works. I will be discussing how the Verge(XVG) is mined in the next section.
Keep reading.
---
How is Verge Mined?
While other cryptocurrencies offer a single consensus protocol, Verge (XVG) provides 5 different options. The options include:
Scrypt
Myr-Goestl
x17
Blake2s
Lyra2rev2
Verge relies 100% on the Proof-of-Work consensus mechanism; thus, miners play an integral role in this coin's future.
As a miner, all you have to do is contribute a portion of your computer's power to a network. It will help process transactions, and you will get coins for each transaction it successfully processes.
So as more people use the network, there will be a need for more computers to process their transactions.
With Bitcoin, for instance, its demand increased exponentially within a short period of time, and so it's blockchain needed faster computers to process transactions.
So advanced miners took advantage of this to create powerful computers dedicated to mining activities alone (called ASICs).
ASICs are expensive, and once introduced into the Bitcoin mining process by the few who could afford them, they completely monopolized the process.
People who mined with CPUs and GPUs could no longer make profits. It's like racing against a Ferrari with a 1971 Yamaha bike (you are destined to lose from the start). Hence they had to leave the Bitcoin mining scene completely for those with ASICs.
Now, if only a few people (rich or government-backed organizations) can mine Bitcoin, then it is safe to say that it has partially lost its decentralized status.
However, Verge mining algorithms ensure it can be mined by everyone, whether with CPUs, GPUs, and ASICs making it a lot more decentralized than Bitcoin.
Here are some Verge mining pool examples based on each of the five mining algorithms: Block Masters, BSOD.PW, IDCray, AntMinePool, etc.
For more information about other Verge mining pools, the list can be found on the project website.
Fees listed on the mining pool websites can change at any time in the future.
Apart from mining, XVG can be acquired by purchasing them from cryptocurrency exchanges. Listed below are the top exchanges to use.
Just scroll down and read up.
---
Where to Buy/Sell Verge in Nigeria(Top Exchanges)
Top exchanges to buy/sell Verge(XVG) in Nigeria include:
1. Blockvila
Blockvila is broker exchange and was formerly known as 'Ngexchanger'.
Founded in 2017, it has proven itself to be one of the best indigenous cryptocurrency exchanges.
This can be attributed to its excellent customer support system, user-friendly interface, and instant funding when buying Verge.
You can buy any cryptocurrency on Blockvila; even though it is not listed, the support team will source it out for you.
2. Binance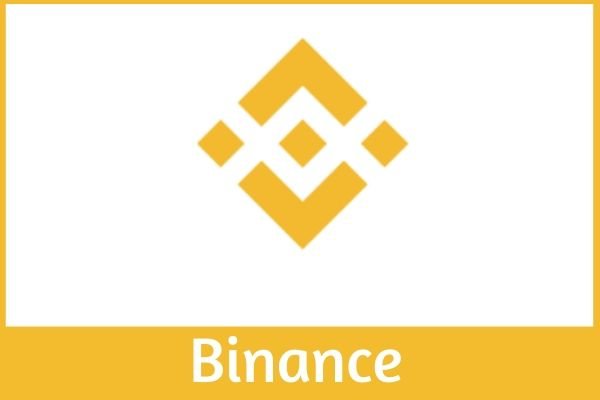 Binance (coined from Binary + Finance) is a household name in the cryptocurrency world.
It was founded in China and was launched by developer Changpeng Zhao.
The trading platform has since moved its headquarters to Tokyo. This is because of regulations concerning cryptos made by the Chinese government.
Binance is a leading cryptocurrency exchange that currently supports Verge(XVG) and over 100 altcoins.
3. Changelly
Changelly is a non-custodial instant cryptocurrency exchange.
It acts as an intermediary between crypto exchanges and users since its inception in 2015.
Other supported coins include Bitcoin, Ripple, Ethereum, Litecoin, and 150+ others.
Other reputable exchanges where you can buy XVG include Coinbase, Bittrex, HitBTC, etc.
Let's continue to the top wallets for storing Verge.
---
Top Verge Wallets
The top wallets to store Verge include:
Ledger: Ledger wallets are good hardware wallets for storing Verge and other cryptocurrencies. They are produced by a French company called Ledger. It has 2 models: Nano S and Nano X.
Trezor: The 2 models of Trezor wallets(Trezor One and Trezor T) support the storage of Verge and other 1000+ cryptocurrencies. Trezor T is an upgrade of Trezor One and is compatible with hot wallets such as Mycelium and Electrum.
Bitfi: This hardware wallet was once described as unhackable. It stores all cryptocurrencies.
KeepKey: This a beautifully designed hardware wallet. It currently supports up to 100 cryptocurrencies including Verge.
Tor Verge Wallet: This mobile app can be used with Android systems. Because it uses the Tor network, it has great privacy settings. The app allows users to scan QR codes from other Tor wallets and paper wallets.
Coinomi Wallet: This wallet is the multi-coin storage, so it's great for keeping all your keys in one place. It's also been tried and tested by the crypto community. For security, Coinomi uses seed phrase backup and the user's IP addresses are hidden for extra privacy. The wallet also has ShapeShiftbuilt into it.
QT Verge wallet: The QT Verge wallet has added privacy and security features. This will appeal to users who like to make anonymous transactions. It is available for download from the Verge homepage and is compatible with Windows, Linux, and Mac OS X systems. The QT Verge wallet cannot be used to store multiple coins.
Other wallets include exchanges like Bittrex, Binance, Coinbase, etc.
I will be comparing the privacy coins in the next section so you can find out how the Verge differs from the others.
Just keep reading!
---
Verge(XVG) vs Monero(XMR)
Verge(XVG) and Monero(XMR) are called privacy coins because they hide the ID of users on their blockchains during transactions by using different protocols.
I will be comparing these privacy coins based on their launch year, the total number of coins, block time, the privacy protocol they use, founders, mining algorithms and hardware, etc.
Both XMR and XVG were founded the same year but in different months: Monero was launched in April 2014; 5 months before the launch of Verge (formerly known as DogecoinDark) in October 2014.
Despite being launched in the same year, Verge ranks as number 74 with 1 XVG = $0.003352 and a market capitalization value of ~$54.1 million. For XMR, it ranks as number 10 with a market cap value of ~$1.1 billion and 1 XMR = $57.82.
*Ranking and price are as seen on coinmarketcap.com on 9th Jan. 2020
For the total number of coins, Monero has an indefinite number of coins with a block confirmation time of 2mins while XVG has 16.5 billion coins and a block confirmation time of 30secs.
Both coins share the same consensus mechanism but different mining algorithms: Verge use up to 5 mining algorithms -Scrypt, Myr-Goestl,x17, Blake2s, and Lyra2rev2 while Monero is mined with just Random X.
S/N.
Parameters

Verge

Monero

1.
Launch date
October 2014
April 2014
2.
Total coin
supply
16.5 billion
Infinite
3.
Consensus
algorithm
Proof of Work
(Scrypt, Myr Goestl,
x17,Lyra2rev2,
Blake2s)

Proof of Work
(Random X)
4.
Mining
hardware
GPUs, CPUs,
ASICs
CPUs, GPUs
5.
Block time
30 secs
2 mins
6.
Ranking(as seen on
CMC on 9th Jan. 2020)
74
10
7.
Market capitalization
value (as seen on
CMC on 9th Jan. 2020)
~$54.1 million
~$1.1 billion
Other differences between the 2 cryptocurrencies can be found in the table below.
Here you have the key differences between Verge and Monero.
Just follow me to the finishing point of today's post.
---
Conclusion
This is where we draw the finish line on today's post. So far, I have furnished you with the following information about the Verge coin:
What it is
How its technology works
How it is mined
Top wallets and exchanges for it
Its performance when compared with Monero
I am sure you have been equipped with enough info that you can teach others about the Verge coin(you can go through the notes you took).
If not, let me know the section that you don't understand and I will throw more light on it.
Or maybe it's a comment that you have?
You can leave the comments and questions in the comment section below.
But I will be needing your opinion concerning these following questions:
Do you think Verge will rise as the privacy-coins king in the nearest future?
With Verge still down on the crypto-ranking table, do you think there is something the team can do to bring it up?
On a scale of 1 – 10, how will you rate Verge's privacy protocol?
Let me know your thoughts on these.
And one more thing (and a very important one at that): Don't obfuscate this post (I mean the Wraith protocol doesn't apply here).
Use the buttons below to broadcast this post right away!
---
Further reading: Other Privacy Coins