In this post, I did a complete review of Truexgold, a broker exchange where users can buy/sell digital currencies.
It is one of the easiest platforms for buying and selling Bitcoins and 6 other digital assets.
By the time you are done reading this post, you will have a good understanding of Truexgold and how it works.
If you are ready, let's get started!
---
Post Summary
I divided this review into sections with the following subheadings:
You can click on any of the subheadings above if you wish to read a particular section right away.
Happy reading!
---
1. Company Overview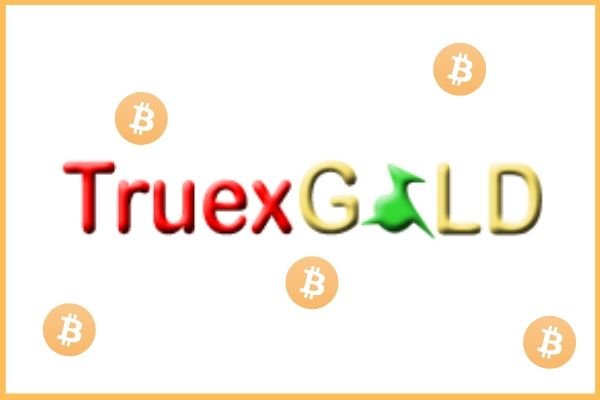 Truexgold is a cryptocurrency exchange that is based in Nigeria just like Blockvila.
The headquarters is located at MCC-Uratta, Owerri, Imo State.
Mr. Ikenna Ogbaraegbe launched the exchange in 2011.
His goal was to create the most simple and organized cryptocurrency exchange for Nigerians.
But impressively, the exchange supports users, not just from Nigeria, but from other countries as well.
The platform is very easy to use though it has not always been that way. As of 2017, the site plays this annoying music once opened and its services were not easily accessible.
But in 2018, the exchange redesigned its site making it more user friendly. It also became easier and faster to perform transactions.
Interestingly, 95% of the transactions in this exchange are automated. Cool, right?
Now that you have gotten the background information, let's proceed to learn the features of Truexgold.
Keep reading!
---
2. Truexgold Features
Active Live Chat
Price updates
Instant deposit
Multiple payment options
Direct withdrawal to your bank account
Affiliate program
There's more! In the next section, you shall learn about the services of this exchange.
---
3. Truexgold Services
Truexgold renders two services namely:
Buy digital currencies
Sell digital currencies
This is how it works:
Firstly, you must create an account on Truexgold.
After you have created an account, you can then login and make transactions.
In the process, you will be requested to provide some useful information like your username, email address, bank account details, etc.
When you are done completing the required steps, your bank account/wallet will be debited or credited accordingly.
You will find more comprehensive details on how to do this in a later section of this post where I described 'How to buy and sell Bitcoin on Truexgold'.
NOTE: Since Truexgold does not offer wallet services, you will need to provide an external wallet address where your coins will be sent to when you make the purchase.
---
4. Supported Countries and Currencies
Countries
You can make transactions on Truexgold from any country you may be in. However, you can only trade in naira as that is the only fiat supported by the platform.
Currencies
Truexgold supports the following digital currencies:
Bitcoin
Ethereum
PerfectMoney USD
Payeer USD
PlanetOfBets USD
AdvancedCash USD
Binary USD
NGN
Moving on, we will learn about the transaction fees and payment methods accepted on this plastform.
Keep reading.
---
5. Transaction Fees and Payment Methods
Transaction Fees
Truexgold does not charge any fees for transactions.
However, looking at its rates, it is safe to assume that the transaction fees have already been included in the rate.
Payment Methods
Truexgold accepts the following payment methods:
Bank deposit
Mobile transfer
Internet banking
As you can see, these payment methods are common and easy to use.
It gets more interesting!
Read further to learn about the company's limits and verification requirements.
---
6. Limits on Truexgold and Verification Requirements
Limits
Truexgold places a limit on the amount of product you can purchase per trade. Find more details below:
| | | |
| --- | --- | --- |
| Cryptocurrency | Minimum Limit | Maximum Limit |
| PlanetOfBets USD | 5 USD | 4975 USD |
| Binary USD | 10 USD | 2000 USD |
| Advanced Cash USD | 5 USD | 1000 USD |
| Payeer USD | 5 USD | 10000 USD |
| Bitcoin | 0.0029758 BTC | 100 BTC |
| Ethereum | 0.0418201 ETH | 209 ETH |
| Perfect Money USD | 10 USD | 10000 USD |
Are you thinking you can do more than the limits set above? You actually can! The key is to verify your account.
I will show you how you can do that below.
Verification Requirements
You only need any of these items to verify your account on Truexgold:
International passport
National ID
Driver's license
In addition, you will also need to upload a photo where you are holding your ID, on one hand, a paper bearing your TRUEXGOLD username and the day's date on the other hand (as shown in the image below).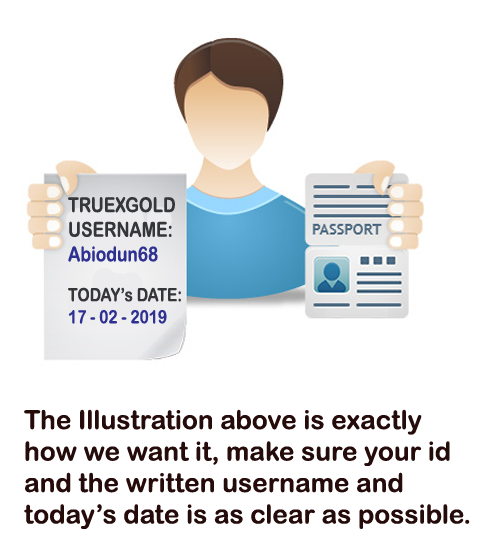 Verifying your account on Truexgold is easy. Just do these three things:
Log into your account.
Open the portal for account verification by the right corner on the home page.
Fill in your personal details as requested and upload the required documents.
Note: Before you can verify your account, you are expected to carry out at least 10 transactions on the platform.
---
7. Customer Support and Public Opinion
Honestly, Truexgold has one of the best customer support systems when compared to other exchanges.
An operator is always online to attend to your questions via the Live Chat.
Also, it connects with customers through the following platforms:
I like that the team at Truexgold responds quickly when you send an email. You get your reply in less than 24 hours.
Its Telegram community is also very active. You will always get an instant reply to all your query.
Furthermore, I found many positive reviews of users on its website.
But on Trust Pilot, I found 2 positive reviews with a 'Great' rating. That, to me, is quite poor for an exchange that has existed for about 10 years
Having gotten all that information, I will now show you how to buy and sell bitcoin on Truexgold.
Tag along!
---
8. How to Buy and Sell Bitcoin on Truexgold
In order to buy and sell bitcoin on Truexgold, you have to create an account with them. Gladly, that is really easy to do.
These are the steps to follow:
1. Firstly, log into the Truexgold website and create an account. Click on 'Sign Up" at the top right corner of the homepage.

2. A form will then pop up. Complete it with the right details and click on 'Sign Up'..
You will be notified of your successful registration via the email you provided. You will then be redirected to the home page where you can begin transactions.
2. Now that your account is ready, you can select Bitcoin from the home page
3. A form will pop up when you click on 'Bitcoin'. Complete the form with the correct details and select 'Exchange' to proceed with your transaction.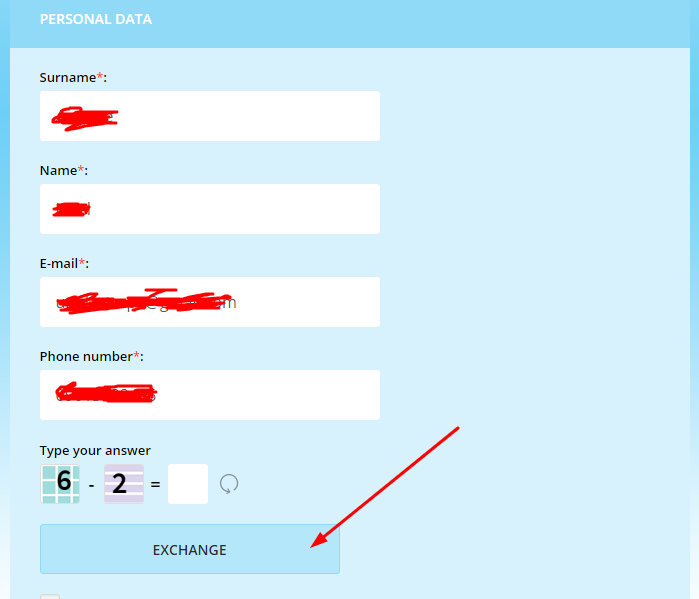 4. The next step is to confirm your details on the page that will follow and 'create your order'.
5. Finally, pay the amount that is required following the instructions given. Then click on 'PAID'.
After you have made payment, you will be notified to hold on for your transaction to be processed. All that is left is for your bitcoin wallet to be credited. Cheers!
The same steps apply if you intend to sell bitcoin. The only difference is that you will input your bank account details and confirm receipt of funds into your bank account.
And, you can buy/sell other digital currencies by following the same steps.
Note: it may take close to 1 hour for your wallet/bank account to be credited. This is because the operators at Truexgold will first confirm the receipt of your payment in their account and this may take a while.
We are almost done here but before we go, let's compare Truexgold with similar exchanges – Yellow Card and Blockvila.
---
9. Comparing Truexgold With Similar Exchanges
1. Truexgold vs Yellow Card
Yellow Card is a broker exchange just like Truexgold. It was sponsored by Binance to increase the adoption of Bitcoins and other cryptocurrencies in Africa.
Unlike Truexgold, Yellow Card supports only one cryptocurrency i.e. Bitcoin. Also, Yellow Card offers more services than Truexgold.
Read more: Yellow Card Review – How Does It Work?
2. Truexgold vs Blockvila
Blockvila was founded in 2016 i.e 5 years after Truexgold was launched. Just like Truexgold, Blockvila was also created in Nigeria.
But in addition to being a broker exchange, Blockvila offers Bitcoin Mining services.
In terms of reputation, Blockvila, despite being younger, takes the lead.
Read further: Blockvila – The #1 Nigerian Broker Exchange
Stay with me. One more section and we are done.
I will quickly answer some frequently asked questions about Truexgold.
---
10. Frequently Asked Questions (FAQs) About Truexgold
Is Truexgold a legit exchange?
Based on my findings, I can say that Truexgold is a legit exchange and listed below are my reasons why:
– The founder is known
– It has a physical office
– The company is registered under the corporate affairs commission of Nigeria
– It has been in existence for more than 8 years without any report of defrauding its customers
– Users of Truexgold comment publicly that they are satisfied with the company's services.
What government issued documents can I use for verification?
You can use any of the following documents:
1. International Passport
2. Driver's License
3. National ID card/slip
Will I be required to provide my BVN at any point?
No.
Truexgold will NEVER request your BVN for any transaction.
Can I make Transactions with any fiat currency I have?
No.
This is because Truexgold accepts only one fiat currency, the Nigerian Naira
---
Conclusion
This is where we bring our discussion to a close.
In this review, we learned everything about Truexgold Exchange.
We saw that it is a user-friendly and stress-free platform for the exchange of Bitcoin, Ethereum, and 5 other e-currencies.
I hope you found the information in this review helpful. However, if you need more clarifications, you can ask your questions in the comments section.
Moreover, I have a few questions for you:
Will you join the Truexgold community?
If you are already a user of Truexgold what has been your experience?
Do you agree that Truexgold is Nigeria's No. 1 Crypto currency exchanger as they claim?
What other crypto currencies would you love Truexgold to support?
You can share your thoughts in the comments section right now. See you there!
One last thing before we meet in the comments; please, share this article with your friends using the social media buttons below. Thank you!
---
Read about other good exchanges: