This post is a complete comparison of two of the most popular crypto hardware wallet; the Trezor One Vs Ledger Nano S.
I have written a full review of each of these wallets; outlining the features that make them stand out amongst other wallets.
However, in this post, I will be giving a head to head comparison of the basic features, company track record and market reputation.
Enjoy!
---
Post Overview
Listed below is what I will be covering in this post, you can click on any of them to take you directly to the content.
---
What is a Hardware Wallet?
Hardware wallets are tangible devices used to store digital currencies. They store user's private keys securely in offline mode and are a lot more secure than software and web wallets.
---
Why are hardware wallets so secure?
Keeping your Cryptocurrencies in a hardware wallet means keeping them offline and can be likened to taking your money out of a bank and keeping them in a secured safe that only you have access to.
This allows you to have total control over the security of your funds since the internet nowadays is plagued with virus and malware intended to steal funds and identities.
---
Satoshi Labs Overview
Trezor One was created by a Czech Republic-based company called Satoshilabs. It was launched in 2014 as the world's first Bitcoin hardware wallet. Its founder, Marek Palatinus also founded Slushpool, which is a popular mining pool.
The idea of putting digital currencies in its owners' control and out of reach from hackers, computer virus and third party fraudulent software and devices led to the birth of the first Trezor device. The wallet has since improved, adding more features and currency support and gaining a reputation in the crypto world.
---
Ledger Overview
The Ledger Nano S was created by a French company called Ledger. This company commenced operations in 2014, through the fusion of ideas between 8 experts with extensive knowledge of security and Cryptocurrencies.
Ledger since its launch in 2014 has been committed to providing secure technology for Cryptocurrencies via its unique technology called BOLOS. The company's track record has been commendable, hence the reason for the success and popularity they have garnered so far.
Both the Trezor and Nano S have been trusted by many to get the job done, and they haven't failed to deliver to date. The companies have a perfect mix of great developers, passion, and vision, and are well worth the hype.
Things will get more interesting from here as we – compare their features!
---
Trezor Vs Ledger Nano S (Compared Features)
Trezor One
Nano S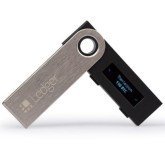 To know which is better between our contesting wallets, it's of importance that we take a look at their basic features. The first and most important on my list is "Security".
Security
Both the Trezor and Nano S have similar security features:
They store your private keys offline
They provide backup security seeds; to help in the recovery of your wallet if it gets lost, stolen or damaged.
They both require a set up of PIN Codes to prevent third-party access to your wallet.
The Ledger Nano S stores private keys on a secure chip, just like our regular credit/debit ATM or SIM cards. The chips are highly certified to provide cryptographic security.
Trezor hasn't disclosed how its device works, however, the absence of Wifi, Battery, Bluetooth, Near-Field Communication or Fingerprint reader means no communication with third-party devices, which is ideal for Cryptocurrency security.
Coin Support
This is very important as it offers users more options in the type of Cryptocurrency they wish to hold. The more currencies supported the more value for money.
Trezor One Coin Support
Trezor One currently supports over 1000 coins including some ERC20 tokens. Some of the major coins supported are;
Bitcoin
DASH
Litecoin
Bitcoin Cash
Zcash
Ethereum
Bitcoin Gold
Ethereum Classic
Dogecoin
The Trezor One does not support some popular coin like Ripple and Monero. Omitting coins like this limits its number of users
Ledger Nano S Currency Support
The Ledger Nano S currently supports over 1000 cryptocurrencies including Ripple and Monero.
Below are some of the major coins supported;
Bitcoin (BTC)
Bitcoin Cash (BCH)
Ethereum (ETH)
Ethereum Classic (ETC)
Dogecoin (DOGE)
Litecoin (LTC)
Dash (DASH)
Ripple (XRP)
Zcash (ZEC)
Monero( XRM
From the above, we can clearly see that the Ledger Nano S supports more currencies than Trezor including the much sort after cryptocurrency, Ripple. So, if you want to be storing Ripple, Ledger Nano S is a good fit.
Wallet Cost
A Trezor  One currently costs £53 in the official store, Trezor recently reduced the price which is a smart move to gain more customers.
On the other hand, the Nano S costs $59, though the difference is not much, you can save up to $4 if you decide to go for the Trezor One.
Let's move on to more features.
Display Screen
A majority of hardware wallet users agree that a screen is a vital component to any hardware wallet.
It ensures sensitive information like backup seeds, PIN codes and private keys are not leaked out to third-party devices or malware. To this effect, most quality hardware wallets come with built-in display screens, and that includes our beloved Trezor and Nano S.
There is no much difference between both screens. They are not very broad screens but will clearly display all the data you need.
Set-Up & Usability
Both the Trezor and Nano S work almost identically; they are both compatible with Windows, Mac OS, and Linux and require a computer connected via USB.
Furthermore, their set-up processes are similar and relatively easy; entailing the creation of a PIN Code and writing down backup/recovery seeds. They both have well-tailored interfaces which can be seen below.
Trezor Interface: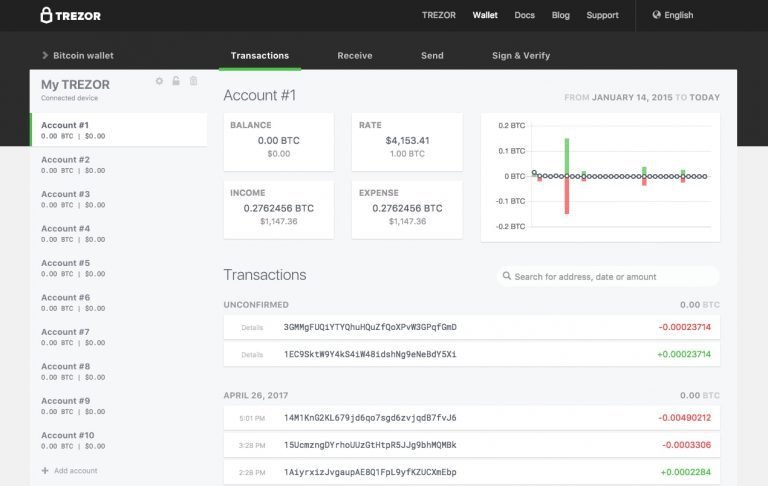 Ledger Interface: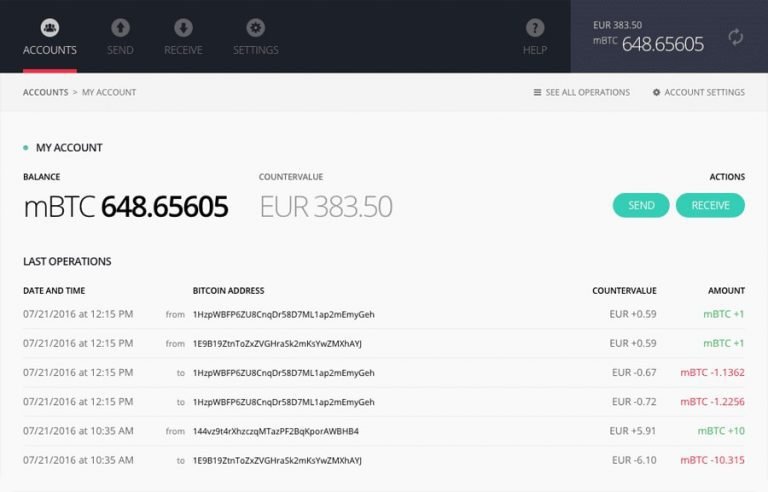 Trezor's software seems more advanced than the Nano S as its data can be synced with Dropbox, coupled with an easy-to-use Android app.
Physical Appearance
The Trezor device is made of plastic material while the Nano S is made of stainless steel. This gives the Nano S better durability making it more resistant to drops and falls.
They have two buttons each, for navigating the device and selecting digits
Trezor One Image;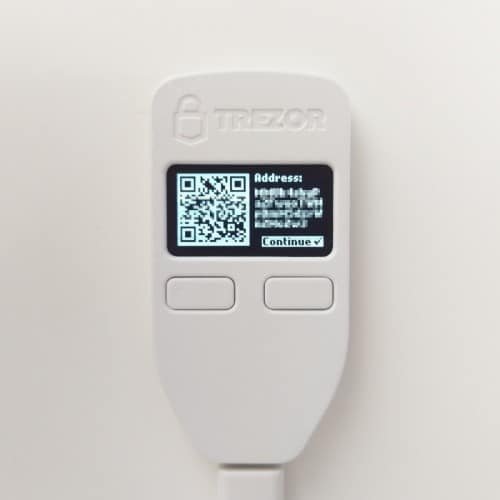 Ledger Nano S Image;
Size
The Trezor is larger than the Nano S, at a size of 60mm x 30mm x 6mm and 12g in weight. Against the Nano S which has a dimension of 60 mm (98 mm when open) x 18 mm x 9 mm and 16.g.
Although this doesn't impact on the overall performance of both wallets, you might still want to know which one is more portable.
Software Compatibility
Software's are essential to all hardware wallets, it is impossible to use a hardware wallet independently without software as they serve to interact and command the wallet. I shall list some software in the table below and their compatibility with our contesting hardware wallets.
| | | |
| --- | --- | --- |
| Wallet Software | Trezor One | Ledger Nano S |
| Mycelium | Yes | Yes |
| Electrum | Yes | Yes |
| GreenBits | Yes | Yes |
| MultiBits HD | Yes | No |
| Copay | Yes | Yes |
| My Trezor | Yes | No |
| Ledger Chrome | No | Yes |
| MyEtherWallet | Yes | Yes |
| | 7/8 | 6/8 |
Trezor has a slight edge when it comes to software compatibility.
---
My Verdict- Trezor One Vs Ledger Nano S
These are two pioneer wallets, both are reliable and will guarantee you top-notch security. However making a choice between them, will depend on you;
If you are going to store Ripple or Monero, I advise you to go with the Nano S, it supports more coins.
Looking at the cost, the Trezor One is a little cheaper. So if you want to save a little money, the Trezor One is ideal for you.
The most important feature of any hardware wallet is its security protocol, this is what you should look out for. The hardware wallet lets you have total control over your funds. They are only vulnerable to physical attacks. Even at that, you will not lose your coin.
To better protect your coins from phishing attacks, here are some vital tips;
Do not save your recovery seed on any Smartphone or computer.
Always keep your recovery seed in a safe place and away from water, fire, and third parties.
Never take a photograph of your recovery seed, and most importantly,
Never buy an already-used wallet or from unauthorized sellers.
---
Conclusion
Cryptocurrencies are the future of money as we know it. Investing in them is the first step, making a healthy profit from your investments is another, but what is most important is safeguarding your profits and staying successful.
So, wallets are to digital currencies as banks are to fiat, their importance can never be overemphasized. Invest in a hardware wallet today; they are worth every penny spent on their purchase.
Have you tried any of these wallets? The Trezor One Vs Ledger Nano S
Let me know about your experience with any of them. Kindly help us to share this post by clicking on any of the social media icons below.
Thanks!!
---
Also read;