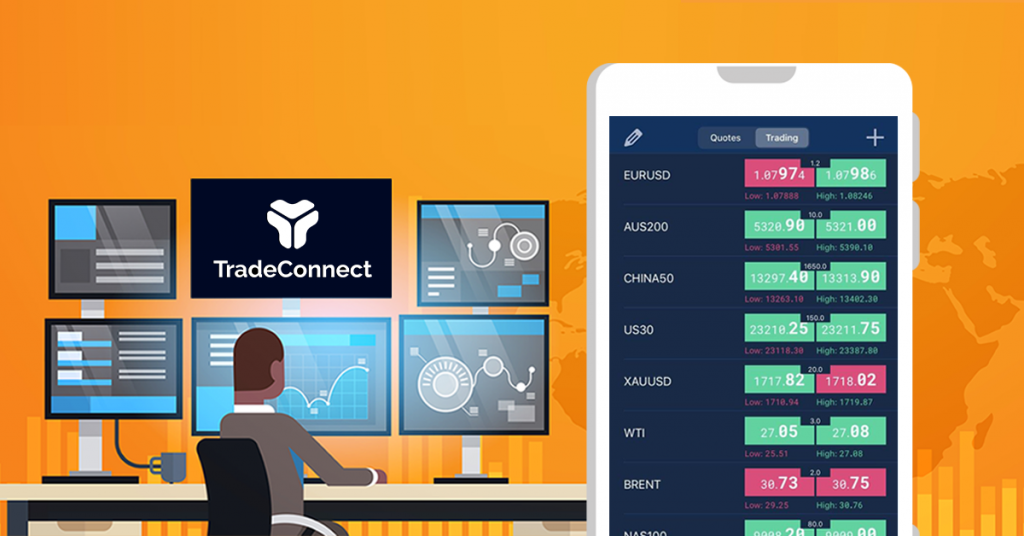 Want to learn to trade Bitcoin, Gold, Oil, S&P500, EURUSD plus over 50 different global financial assets for free? Now you can.
Hamilton, Bahamas. June, 3rd, 2020. Cryptocurrency margin trading platform and multi-asset trading network, TradeConnect, is focused on driving education and increasing trading opportunities for cryptocurrency users in the African continent and 2020 is set to be a huge year.
With Africa being one of the fastest-growing regions in the crypto landscape, it's clear people are looking for new ways to diversify their incomes. Whilst many are spurred by concerns about inflation, political instability, and difficulties in gaining access to financial opportunities, others are simply aware of the many opportunities that blockchain and cryptocurrency have offered in the past and learning to trade cryptocurrency is simply the next frontier.
Growing Demand from Africans to Find New Trading Opportunities
In the past, attempts to find alternatives to macroeconomic instability experienced in the region turned many Africans to the world of P2P trading on sites such as Paxful, LocalBitcoins or LocalCoinSwap however increased regulations have since changed the game and many crypto enthusiasts in Africa are now looking for new ways to create financial opportunities. Enter Cryptocurrency Margin Trading.
"We've seen a growing demand from the retail sector in Africa to learn about any new asset classes that can create new financial opportunities" said Athol Nourse, Commercial Director at TradeConnect. "By simply using bitcoin or ethereum, crypto margin trading platforms give you access to a wider range of new global financial markets such as Forex, Stock Indices, Commodities and you can even trade against Cryptocurrencies, effectively opening up a whole new world of trading opportunities for African enthusiasts."
Margin Trading Lets You Do More With Bitcoin Than Hodl
As opposed to simply buying bitcoin and waiting for it to increase in value, cryptocurrency margin trading lets you use price speculation to find opportunities in market movements. This inturn allows you to increase your trading power by turning bear markets into trading opportunities.
In addition, the ability to trade with leverage means you only have to put down a fraction of the value of your trade and you have the opportunity to vastly multiply your potential returns with the same initial capital.
Join TradeConnect Africa For Free Trading Resources
If you are interested to learn how you can trade bitcoin or ethereum or simply do more with your crypto, you can join the TradeConnect Africa Telegram group and sign up to take part in their educational resources which include upcoming free trading courses as well as take part in the many surveys and competitions designed to provide Africans with the tools and resources to learn to trade in a safe and secure environment.
What is TradeConnect?
TradeConnect is a multi-asset trading network where you can use bitcoin or ethereum to trade traditional financial markets such as forex, stock indices, commodities (e.g. gold, oil, gas, etc), and cryptocurrencies in a single, easy-to-use digital trading platform.
Similar to a traditional cryptocurrency exchange, and unlike most trading platforms in the industry, the TradeConnect trading platform functions as a digital trading pit with a central order book execution engine which ensures that all trading is conducted on a fair and level-playing field. We never trade against our traders.
Some of the unique features of the TradeConnect Network include:
50+ different financial assets to trade with BTC or ETH
No hidden fees – we never hide fees in the spread
Real price dynamics – You control your price
Keep all your profits in crypto
Lowest Maker/Taker fees
No withdrawal or deposit fees
Secure & Trusted – $100 million insurance policy
Leverage up to 100x – profit when the market goes up or down
Earn daily & monthly rewards!
Join the TradeConnect Africa Telegram channel to earn rewards and learn more about how to trade more markets with bitcoin and ethereum.