Last year (2021), Don Jazzy, a famous Nigerian music producer sold his first NFT for a whopping $300,000.
Also, Nigerian visual artists like Osinachi, Mayowa Alabi, and Anthony Azekwoh have sold NFT art collections worth close to $70,000 in the past years.
Gratefully, there is room for more Nigerians to profit from the NFT space.
If you're one of them, read on to see the 5 steps to launching a successful NFT project
Also, I shared expert tips that will help you sell your NFTs fast. Therefore, you want to read this article to the end.
Let's get started!
---
Post Summary
Click on any item above to read its details immediately.
---
Brief Overview Of NFTs
Before we see the 5 steps to launch a successful NFT project, let's refresh our memories of what NFTs are.
NFTs i.e Non-fungible tokens are special kinds of tokens that represent real-life assets on the blockchain and they are not interchangeable.
Additionally, NFTs are characterized by scarcity and rarity which invariably contributes to their high pricing.
A typical example is CryptoPunks, one of the highest-selling NFT collections.
This collection has one central theme or concept but each NFT has unique features or accessories.
And as such, they are valued based on their distinct features.
Impressively, the highest sold CryptoPunk in history – CryptoPunk #5822 was priced at $23.7 million.
Other top collections like BAYC and Moonbirds follow the same degenerative pattern.
Now, let's see the 5 steps to launching a successful NFT project.
Tag along!
[Suggested Read: NFTs Explained! – What Are Non-Fungible Tokens?]
---
5 Steps To Launch A Successful NFT Project
They are:
Decide what your NFT will be about
Define the value your NFT will give buyers
Get your tools ready
Launch your NFT project
Market your NFTs
Let's take them one after the other.
1. Decide what your NFT will be about
The first step in launching a successful NFT project is to decide what your NFT will be about.
Will it be artwork? Music? Video? Research work? Graphics? Source codes? Real estate? Games?
The list is endless so, you choose. For Don Jazzy, it was a combination of art and music.
Also, plan to have a collection. That way buyers will have a variety of options to pick from.
In that case, you will decide whether your collection will be degenerative like CryptoPunks or whether each piece will be totally different from the others.
2. Define the value your NFT will give buyers
After deciding what your NFT will be about, the next thing is to define the value your NFT will give your buyers.
In other words, what is the utility of your NFT?
For example, if your NFT is an artwork, the utility could be that the buyer will receive the original artwork shipped to their location.
For Graphics NFT, the utility may be a free pass to your tutorial classes.
I hope you get the point. Nobody wants to buy an NFT that will not give them any value off-chain.
So, go ahead and define the utility of your NFT.
[Suggested Video: How to make your 1st $1000 from NFTs]
3. Get your tools ready
The third step in launching a successful NFT project is to get your tools ready.
Here, tools refer to what you need to set up your NFT project. They include:
a. Images – this represents your NFT. It is what the buyers will see and click on to buy your NFT.
So, you want to make it as colorful as possible.
b. Website – where buyers and prospective investors will visit to view your NFTs.
c. Smart contracts – of course, you will not be online always to process transactions for your buyers. That's why you need a smart contract.
It will determine the minimum or maximum amount of NFTs a buyer can collect, and other relevant parameters.
If you cannot write a smart contract, you can hire a developer to write one for you.
However, you may not need to write a smart contract if you just want to list your collections in a marketplace.
d. Capital – you need money to launch an NFT project. Minting your NFTs on any blockchain requires gas fees and that will cost money.
Also, if you're neither a designer nor a software developer, you'll need money to pay the person that will design your images, develop your website, and stuff like that.
You can budget between $50 to $200 to get started.
4. Launch your NFT project
Once you have successfully completed steps 1-3, you can now successfully launch your NFT project.
What you are to do here is to choose a preferred blockchain and marketplace for NFT.
Opensea marketplace of the Ethereum blockchain is the most popular platform for NFTs.
But if you're scared of gas fees, you can try other marketplaces belonging to the other blockchain e.g. SolSea of the Solana blockchain.
Whichever you choose, you'll need to fund a supported crypto wallet with the native token of the blockchain.
Also, you'll be required to pay a one-time initialization fee to list your NFTs.
[Suggested Read: Confused On Where To Start Off Minting NFTs? Begin With These Top 9 NFT Platforms]
5. Market your NFTs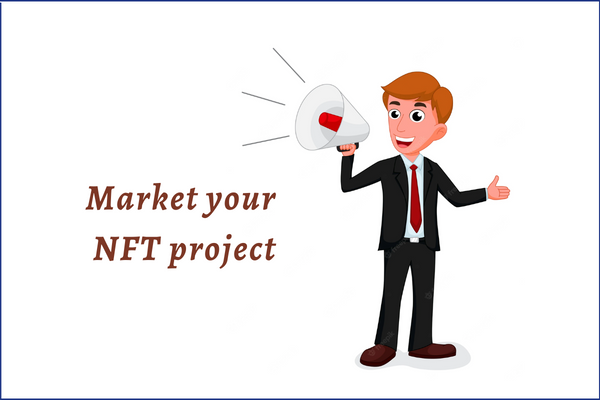 Last but not least, you must market your NFTs.
I mean, if nobody knows about your project, how will they buy from you?
Maximize your social media presence to get buyers for your NFTs.
Host/join Twitter spaces, share reels and photos on Instagram, write on Facebook and LinkedIn, etc.
Present your NFTs to your audience consistently.
Also, follow crypto influencers and other NFT projects on these platforms.
You've done well having read this article up to this point. I hope you understood the 5 steps explained above. Otherwise, please ask any questions you may have in the comments section below.
Moving on, let's look at expert tips that will help you sell your NFTs fast.
Keep reading!
---
Expert Tips To Sell Your NFTs Fast
a. Build your community first.
Take your time and get a large following on social media before you launch your NFT project.
That way, finding buyers will not be a problem because many people already believe in you.
b. While you're at it, share both educational and entertaining content relating to NFTs.
This will help your followers see you as an authority in this space.
c. Publish the link of your NFT collection to your community before listing them for sale.
The goal here is to water their appetite. As they peruse the NFTs, they can place a bid for the ones they want and request to get notified when it is time to buy.
d. Offer people extra benefits for buying your NFTs like a discount for your other products.
e. Collaborate with influencers and other NFTwebsites.
Some persons are already well known in this space, you can host live videos with them to improve your reputation and leverage their audience.
f. Don't overprice your NFTs or charge high royalty.
You're a first-timer so make your prices affordable.
Also, don't charge more than 2% royalty (what you receive when another person resells your work).
---
Are you interested in Crypto Trading?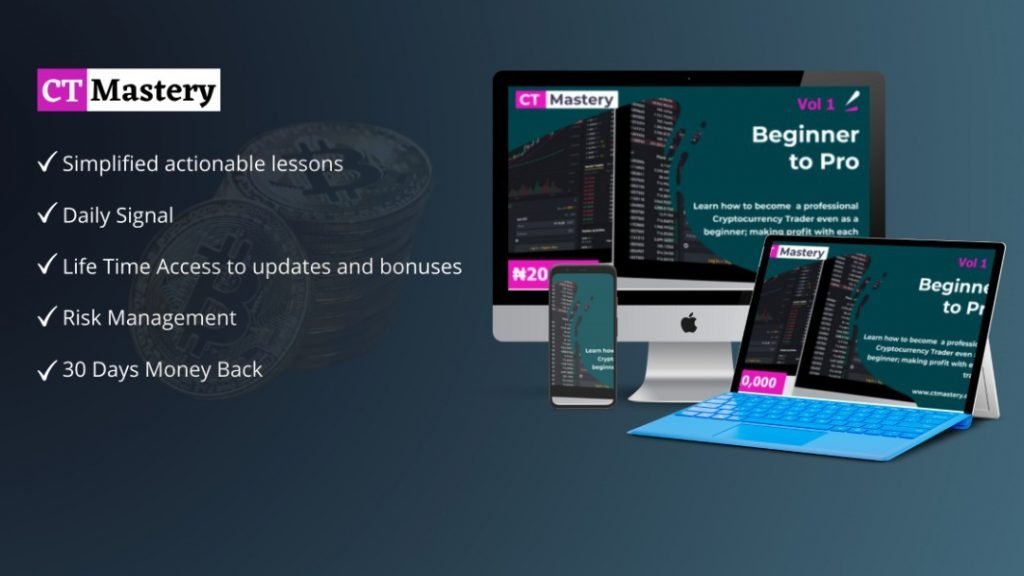 We curated the perfect course that will help you trade cryptocurrencies profitably and curb your risks.
Go to www.ctmastery.com to enroll. You can also join our Telegram community at https://t.me/ctmastery.
---
Conclusion
It is possible to launch a successful NFT project in Nigeria.
Be sure to build a large and loyal community, create NFTs that are valuable off-chain, put some money together, and engage in aggressive marketing.
This is where we'll draw the drapes in this article, I hope that it was worth your time.
Do you have any questions or suggestions? Please drop them in the comments section below.
Also, share this post with your friends, thank you!