For the past few weeks, I have been analyzing cloud mining companies.
Today, I will be checking out IQ Mining.
IQ Mining was founded in late 2016 by a team of experts on Blockchain programming and IT engineers.
It mines the most profitable altcoins and then trades the altcoins for Bitcoin.
In this post, you will find out all you need to know about IQ Mining and what it stands for.
Put on your discovery cap and let's go find out together.
---
Post Summary
For enhanced clarity purposes, I will be discussing this post under these 5 subheadings:
To access the details, click on any of the subheadings.
Enjoy the post!
---
IQ Mining Overview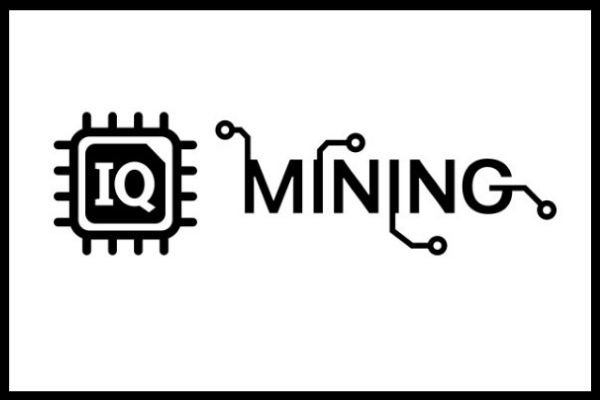 IQ Mining is a cloud mining company formed in 2016 by IT engineers and a team of experts on Blockchain programming.
The recent members of its altcoins mining team are from different industries but their common interest in cryptocurrency brought them together.
There is no known owner but there is a George Virsky mentioned as the IQ Mining Engineer on the site and was also seen speaking with a Russian accent in the company's video.
IQ Mining is focused on delivering maximum efficiency per hashrate and to achieve this, all its mining contracts are based on the performance of the most efficient mining hardware.
It has 143,901 existing customers, has made 56,024,821 total payouts in USD, sold 119,954 total power, and gets 413 new clients per day.
The company has its data centers in Canada, Russia, Iceland, Georgia, Algeria, and China.
Some of the most popular and used cryptocurrencies mined by IQ includes:
The altcoins are then converted to Bitcoin.
This is the background knowledge about IQ Mining.
Next, I will be discussing the services the company offers.
Read on to the next part.
---
Contracts and Referral Program in IQ Mining
Contracts
The mining contracts in IQ Mining are available for these specified periods:
1 Year
2 Years
5 Years
Lifetime
Each of these specified periods has contracts under 3 categories: Bronze, Silver, and Gold from which miners can choose from.
The company uses the SHA 256, SHA 256 Pro, and Equihash algorithms to mine.
Using these different algorithms, it takes on the mining of 10 major coins and more than 100 altcoins.
To achieve this, it takes on the 'Smart Mining' strategy.
Here, it carries out constant market analysis and mines only the most profitable coins which it trades using its rapid API connections to several crypto exchanges.
The hardware used for mining is SHA 256 and GPU mining rigs (for Ethereum).
There is also a 7-days free trial; just like the 4 weeks Demo Plan that Hashing 24 has.
How to Purchase a Contract
The minimum purchase rate is as follows:
Scrypt = 30MH/s
SHA 256 = 100GH/s
Ethereum = 500KH/s
Zcash = 50H/s
Dash = 30MH/s
Now, to purchase a contract, do the following:
Click on the 'Start Mining Now' button and it will take you to the Registration page to open an account.
Or to the Login page if already registered.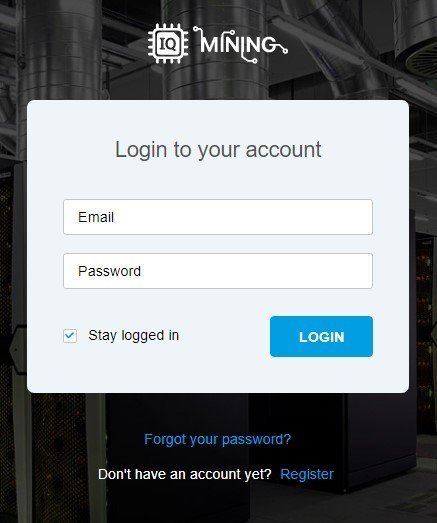 On the Registration page, input your name, surname, phone number, email address, and password.
Then check the Terms and Conditions box and another under it confirming its service is provided for you outside the US.
Click on the 'Register' button to create an account.
6. You will then fund your account using your crypto wallet by pressing on 'Funds-Purchase. There, you will see all the available methods for depositing.
7. Select a payment method and follow the instructions.
Supported payment methods include:
Bitcoin, Ethereum, Litecoin, and other altcoins
Bank cards (Visa/ MasterCard)
Perfect Money, WebMoney, PayPal, e.t.c
Wire transfer
A maintenance fee is charged for all contracts and can be seen in the details of the contracts.
Payouts and Withdrawal
You will start receiving your mining payouts 24 hours after the purchase of the contract.
The payouts are made daily in Bitcoin; just like in Nuvoo Mining.
The exceptions are in 2 years, 5 years, and Lifetime contracts where Ethereum is mined and payouts are daily in Ethereum.
Mining payouts are dependent on the market price of Bitcoin and mining difficulty.
Account balances are updated once a day but sometimes, due to system override, balances might update only once in 48 hours.
To withdraw, make a request in the 'Funds' section.
Within 24 hours, your transaction will be processed and sent back to the wallet you used to make a deposit.
The minimum withdrawal amount is equivalent to $10 in contract currency.
Reinvestment Option
Similar to HashFlare, IQ Mining also has the reinvestment option which helps to maximize returns.
Reinvesting increases your mining contract and further increases your returns too.
You can turn on the auto reinvesting tool and choose the part of your mining income to reinvest or withdraw.
Monthly Giveaways
IQ Mining also organizes giveaways for each month where valuable prizes like iPhone Xs Max, New MacBook Air, and Bose headphones.
The August giveaway was just concluded and the winners are posted on the site.
To participate in the giveaway, you need to purchase a minimum of $100 contracts.
Referral Program
Here, we find IQ Mining's Referral Program unlike that of CCG Mining where you make a 6% gain from your referrals.
In IQ Mining Referral Program, you make 10% off your clients' purchase.
To do this, you have to share your Referral link and each time it is used, you will get back 10% from your clients' purchase.
You can then transfer your earnings to any contract.
Pretty easy, isn't it?
I will go on now to talk about the highpoints and the flaws of IQ Mining.
Keep on reading.
---
Pros and Cons of Using IQ Mining
Pros
The benefits of using IQ Mining include:
Smart Mining Strategy
Low maintenance fees
Superb customer support
Daily payouts
Multi-cryptocurrency mining
Reinvestment option
Great interface
Cons
IQ Mining has these pitfalls:
Does not provide services for USA residents
No information about company owners
---
IQ Mining Legitimacy: Can It Be Proven?
Cloud mining has a number of advantages over hardware mining.
But the major responsibility lies in finding a credible cloud mining platform.
To answer the question about the legitimacy of IQ Mining, I will reel out facts about the company, some of which I had mentioned earlier.
It was founded late 2016 but the domain was officially registered on 16th July 2017 as shown on whois.com.
No information about the founders except the mentioned engineer, George Virsky.
Mines more than 100 altcoins.
Uses the 'Smart Mining' strategy where the most profitable coins are mined.
Trades these altcoins for Bitcoin which is used for payouts.
It has great online support.
Know it that this post is not meant to serve as a piece of financial advice (that should be given by the authorities in that) but rather, facts found out after in-depth research.
There are many scam sites online parading as the real ones.
Always look (I will add 'very well') before you take that giant investment leap.
---
Conclusion
Having learned the nitty-gritty about IQ Mining, this is the time you let me in on your thoughts.
First, is there still something unclear about what I talked about?
Will you prefer a specified duration for your contract or you will want it to be a lifetime thing?
Which of the categories of IQ's smart mining contracts will you be settling for or you will just keep making your 10% with the Referral link?
Will you join the next giveaway and win something for yourself?
What of the Reinvestment option, will it be turned on or off for you?
Let me know all about it by leaving your replies in the comment section.
And sharing this knowledge with others won't be a bad idea, will it?
Use any of the social media buttons below to share.