It's great to have you today as we review Genesis Mining Company.
Genesis Mining Company is one of the largest cloud mining companies.
They have been in existence for over 5 years and has a customer base of more than 2 million.
In this post, you will learn all about Genesis Mining, who they are, and their services.
Read on….
---
Post Overview
After in-depth research, I will be discussing the topic under the following subheadings:
Clicking on any of the subheadings takes you to where it is discussed in detail.
---
What Is Cryptocurrency Mining?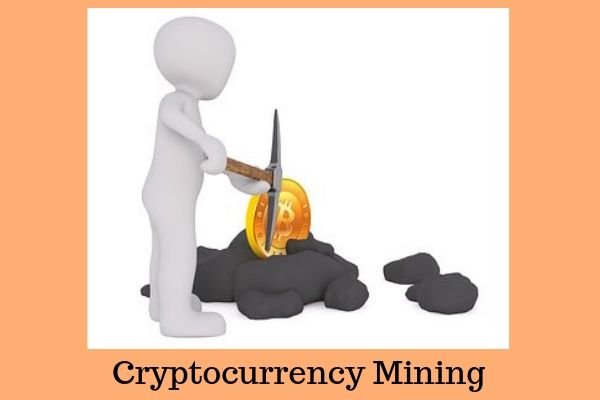 How is Cryptocurrency mined?
Do you have to carry shovels and excavators to dig up a coin?
Not so at all…
Cryptocurrency mining is a process through which transactions for various forms of cryptocurrencies are verified using either Proof of Work, Proof of Stake, or Proof of Importance.
The transactions are then added to the digital ledger known as the Blockchain.
It is through this process that 'minable' cryptocurrencies are generated e. g. Bitcoin.
The very first mining was done by Satoshi Nakamoto, the elusive founder of Bitcoin on 3rd January 2009.
In the early years of Cryptocurrency, mining can be done on the computer but over the years, you will require a network of supercomputers with special hardware to do that.
Examples of such computers are GPU (Graphical Processing Unit) and ASIC (Application Specification Integrated Circuit).
Miners are rewarded with cryptocurrency each time one successfully solves a mathematical equation. Thus, they earn free coins.
Other ways of owning coins are by buying them with fiat money (Naira, Dollar, Euro, etc) or trading it on an exchange (Quidax, Remitano, Ngexchanger,e.t.c) for another cryptocurrency.
You can also earn cryptocurrencies by playing games and carrying out surveys on sites that reward their users in cryptocurrency e. g. Daily Bitcoins, Coin URL, e.t.c.
Also read: 12 Proven Ways to Earn free bitcoins
Cryptomining is very expensive (as it requires a lot of processing power), painstaking, and rarely profitable.
Some miners resorted to Pool Mining which involves pooling their resources together to mine.
The profit made is then shared among them according to the amount of processing power supplied by each.
But some persons still engage in mining? How?
Read on to the next part to find out.
---
Cloud Mining- What This Is All About
Let's say you would want to mine cryptocurrency and you don't have the means to do so; you don't have any processing power to join mining pools either.
Well… You can still mine cryptos through Cloud Mining.
Cloud Mining is a process of crypto mining that allows individuals to participate in mining without having to own or manage any mining hardware.
To participate, the individuals just need to register or open an account with a mining company. They will then purchase mining shares or contracts or pay a certain cost.
By so doing, the individuals get daily pay-outs which may rise or fall depending on the mining difficulties experienced, servicing fees, and the price the cryptocurrency mined in the market.
The mining rigs are kept and maintained in a facility owned by the mining company.
We have 3 types of Cloud Mining models:
Hosted Mining: Here, you lease the mining machine which is hosted by the provider.
Virtual Hosted Mining: For this, you will install your own mining software by creating a virtual private server.
Leased Power Mining: In this, an amount of hashing power is leased without having a virtual or physical computer.
Cloud Mining makes mining accessible to a great number of people and the individuals need not bother about issues such as energy cost or equipment maintenance.
However, the presence of fake mining companies cannot be refuted. One has to carry out thorough investigations before identifying with any Cloud Mining company to avoid being scammed.
Want to know of a Cloud Mining company?
Just read ahead.
---
Genesis Mining Company
Genesis Mining is a company that sells cryptocurrency mining contracts and is one of the largest mining companies in the world.
Marco Streng, Marco Krohn, and Jakov Dolic started the company at the end of the year 2013. The founders got to know themselves because they use the same platform to buy and sell Bitcoins.
The technology idea fascinated them and they made a decision to build a mining farm.
With many of their friends wanting to join them, they invented the idea of mining as a service.
They built their first mining farm in Eastern Europe and now have farms in Iceland, Bosnia, and Canada.
In their bid to live true to their mission and vision statement which says 'making mining accessible to everyone', they are currently serving over 2 million customers.
They have also conducted over 100 million transactions since 2013.
Now that we have learned about the company, I will go ahead and talk about the products and services they offer.
Scroll down.
---
Genesis Mining Company: Products and Services
Genesis Mining Company provides cloud mining services by using Multipool techniques to convert altcoins to Bitcoin.
The Bitcoins are then transferred into customers' wallets daily.
Multipool techniques involve mining the most profitable cryptocurrency at a particular point in time.
Multipool miners consider the mining power and exchange rate of a cryptocurrency network before making their decision.
They offer the following services:
Mining Contracts
They offer mining services for Bitcoin and other altcoins such as :
For each of its 6 mineable cryptocurrencies, Genesis Mining has 3 separate contracts.
There is also a custom plan for each cryptocurrency where you can purchase the desired amount of hash rate if you feel their standard plans do not meet your requirements.
Below are tables with the contract plans for Bitcoin Radiant Classic and Bitcoin Radiant Zero.

How It Works
First, you have to select a contract plan e.g. Bitcoin Radiant Classic (Platinum) and make a payment.
You can pay with a Credit card or with cryptocurrencies( Bitcoin, Litecoin, Dogecoin, Dash, Zcash)
When your payment is received, your contract will be added to your profile, and mining starts immediately.
You can mine native cryptocurrencies directly or hash power can be allocated to other cryptocurrencies (marked with AUTO).
This depends on the blockchain algorithm you select and the associated mining service agreement you enter into.
For example, 60% BTC, 20% LTC, and 20% ETH.
In 48 hours, you will receive your first mining output, then the daily mining output will follow.
Every day of mining is processed, but your outputs will be sent to your account once your balance reaches the minimum amount required for transfer.
The minimum mining outputs are set to keep customers from paying excessive fees for receiving small amounts in their wallets.
Once the minimum amount has been reached, you will start receiving a daily output.
Ensure you add your wallet address(es) to your Genesis Mining profile to get your daily output. You must add a wallet for each coin you select in the 'Mining Allocation' section.
The daily maintenance fee, if applicable to your mining plan, must be deducted from your daily output.
The maintenance fee covers all costs related to mining such as hosting services, electricity cost, maintenance work, and cooling. It is fixed in USD but deducted from the daily mining outputs in the natively mined coin on a daily basis.
For example, the Bitcoin Radiant Classic contract plan runs for 18 months. You will be charged a maintenance fee of USD 0.17 per TH/s per day and it will be deducted from the daily mining outputs in BTC.
Genesis Mining Affiliate Program
Genesis Mining Company also has an affiliate program that you can try earning extra hash rate off of.
It works this way:
When you share your affiliate code and your referral uses your affiliate code, they'll get a 3% discount on their purchase, and you'll get a hash power upgrade.
This upgrade corresponds to your current affiliate rank; if your rank is higher, you will get bigger rewards.
You'll be notified by your registered email anytime someone uses your affiliate code.
There are 8 levels in their affiliate program:
Rank 1: Starter
Rank 2: Copper
Rank 3: Bronze
Rank 4: Silver
Rank 5: Gold
Rank 6: Platinum
Rank 7: Diamond
Rank 8: Legend
For Rank 1 – our 'Starter' tier – you'll get 2.5% of the quantity of hash power purchased by your referral.
For example, if someone purchases a 10 MH/s contract using your affiliate code, you'll get 0.25MH/s for free – and they'll get 3% off the total price. It's a win-win situation!you will gain 2.5% in bonus hash power with every new sale.
That being said, let's go look at what you stand to gain or lose if you mine with this company.
Keep reading.
---
Pros And Cons of Using Genesis Mining Company
Pros
Easy to use
Fast support service
Credible farm for mining
An extra cost is not paid for shipping, electricity, cooling, e.t.c.
One-off payment for contracts
Cons
Does not supply full information to users
It doesn't seem to be profitable in the long run especially when bitcoin is on its bull run. In this case, it's more profitable to buy bitcoin and hold than to invest in cloud mining.
---
Genesis Mining: Legit or Scam?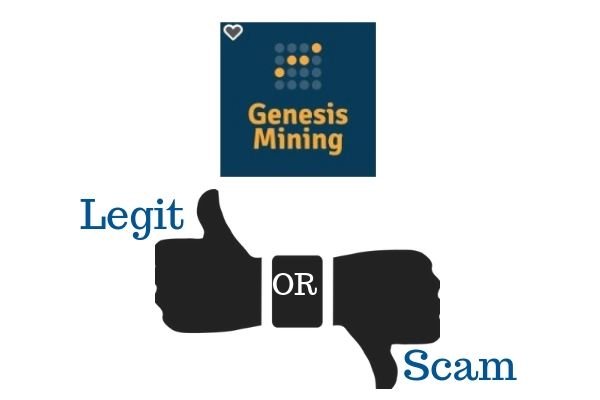 No doubt, there are so many scam mining sites.
But is Genesis Mining for real?
Genesis Mining has been in the cloud mining business since 2014 with a vast customer base.
They have also carried out more than 100 million contracts since inception and is listed as one of the largest mining companies.
The owners are known and they have their offices in Iceland and the British Virgin Islands.
But that doesn't make them as profitable as you may want them to be. This is because profitability depends on some key factors like the difficulties experienced during the mining and the cost of the cryptocurrency in the market.
---
Conclusion
Now that we've come to the end of this review, I will like to hear from you.
Which of the mining contracts will you be signing up for?
Which of the cryptocurrencies will you mine first?
Or do you still have some questions?
Well….. let me know by leaving a message in the comment section now.
Also, click on your favorite social media button to share this post with friends.