Furcoins Review
Is Furcoins anonymous Bitcoin exchange a hoax? Is it legitimate?
You may have heard of Furcoins Bitcoin exchange where users are allowed to buy and sell Bitcoins anonymously. My first knowledge of this platform was from the constant comment Spam about Furcoin on my reviews of bitcoin exchanges. The main draw to this platform is the ability to transact with any amount without identification or verification.
It is true that one of the major reasons why people use Cryptos for their day to day transactions is the level of anonymity it presents. However, when thieving elements pounce on this opportunity to reap unsuspecting people off their funds, questions are bound to be raised here and there as to the safety of crypto holders in a completely anonymous eco-system.
Having taken a closer look at Furcoins and their activities, I have come to a logical conclusion that Furcoins is a deceptive exchange intended to reap its users off their monies. I shall present facts to back up my claims in this Furcoins review.
Please pay attention.
Furcoins Review – What it is About
According to information available on Furcoins official website, they claim to be an anonymous digital currency exchange that was created in 2013 and allows users the opportunity to buy and sell Bitcoins without presenting any means of identification or verifying their accounts.
Buyers can purchase Bitcoins from Furcoins alleged pool of Bitcoins, while sellers are charged a 2% exchange fee.
Furcoins Review – How it Works
Furcoins operates in a way that is contrary to the operations of all conventional exchanges and digital service providers.
If you wish to purchase Bitcoins here, you will have to fill out a purchase form and make payment through Western Union, MoneyGram or Bank wire. According to them, when your payment is confirmed, you will receive your Bitcoin within 48mins to 6 hours.
Users who wish to sell Bitcoins must fill out a "sell form" after which they are to proceed with choosing between Western Union or MoneyGram as their preferred payment method.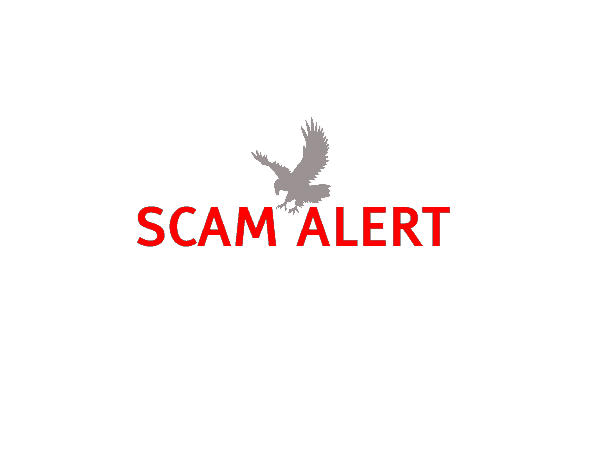 The problem here is, transactions here do not have identification numbers.
How then can they be tracked by people who negotiate them? Imagine filling out a "buy form" and paying $10,000 through Western Union without a means of tracking your transaction, isn't that completely absurd?
It's like handing out your money to a total stranger with nothing to show that you had a contract with him/her.
Furthermore, Furcoins has a referral program where you refer people to use the platform and earn a whopping 10% from their transactions. How their transactions are tracked remains a mystery owing to the fact that they are unidentifiable, untraceable and totally anonymous.
Who Owns Furcoins?
The idea of buying and selling Bitcoins without restrictions, identification and verification via Furcoins may sound pleasing to you. However, its ownership structure stinks of illegitimacy, I will tell you why.
Furcoins allegedly runs under a cooperate entity called Fur Financials Inc, which it claims is headquartered in India and has a second branch in California USA. However, I painstakingly searched all Indian business registries and bureaus and couldn't find anything related to Fur Financials Inc.
With no legitimate cooperate entity they are untraceable. The only way you can contact them is through their support email and anonymous phone number +1 (484) 481 – 3368, its live chat box isn't functional and their terms and conditions clearly spell out the fact that they cannot be held accountable for any unwanted occurrences that may occur on their platform.
What that means is, if you pay for Bitcoins on their platform and don't receive them, they cannot be held accountable for your loss.
Furthermore, I earlier made mention of the fact that they claim to have been in existence since 2013. However, I did a domain search on WHOIS and found out that their domain was registered just last year, on the 24th of August 2017.
And since it was done privately, there is absolutely no way to access its ownership information. Whoever created this platform has taken drastic measures to stay anonymous while reaping people off their hard earned money.
Conclusion
Nothing looks right in this platform. After a thorough search for past user comments, I was able to come across a distressing feedback from a guy who lossed $1,000 on this platform. He recounted his ordeal on reddit, you can find it here.
Staying off this platform will be the smartest move you have made today.
Its ownership info and structure is hidden
Transactions are untraceable
Payments are made through irreversible payment methods
Furcoins cannot be held liable for any loss you incur on their platform.
In an event where you lose your money, they is absolutely no way you can file a comprehensive report or anything of that sort.
They lie about everything, from their launch date to their cooperate entity.
KEEP OFF THIS PLATFORM!!!
There are a ton of legitimate exchanges out there you can choose from. Whether traditional or P2P, we have taken time to review most of them  Remitano,  Ngexchanger, Coindirect,  Coinbase, Binance, Bittrex, HitBtc, Coinbase, Luno,  to name a few. You can also read our research on Top 10 Reputable exchanges to Buy cryptocurrencies.
If your thing is making money with Cryptocurrencies, I advise you learn how to trade, here is a FREE Beginner trading guide.
Found this Furcoins review helpful? Please share the word by hitting on your favourite social media icon below. Thank You
[widget id="custom_html-4″]