Today's post is a detailed review of Francium, a DeFi yield strategy platform on Solana.
Francium tries to make users' DeFi experience worthwhile and highly profitable.
You'll find features that are only common with centralized exchanges.
Talk about strategies, leverage, instruments, and more.
Thus, preventing users from suffering more loss than they can bear. So cool!
Keep reading to the end to learn more about Francium and how you can benefit from it.
---
Post Summary
Let's roll!
---
1. What Is Francium?
Francium is one of the largest DeFi platforms on the Solana blockchain.
The protocol went live on 28th July 2021.
Francium goes beyond the normal lending and borrowing that DeFi is known for.
It provides users with customized yield strategies for profits.
In other words, it helps users discover crypto assets with the best yields so that they can channel their funds properly.
Also, it connects developers and users in a decentralized manner.
Thus, developers are free to build products that users may find valuable.
Overall, everyone (developers, strategy providers, and users) share all the benefits.
Amazing!
Let's look at the features of Francium to better understand how the protocol works.
Keep reading!
---
2. Features Of Francium
Top features of this protocol are:
a. My Page
This is where all the positions a user is holding are displayed.
b. Farm
Here, you'll find different farms where you can deposit your assets and harvest the yield.
There are two sections: Main section and Innovation zone.
The Main section enables you to farm with up to 3x leverage.
While the Innovation zone allows you to farm without leverage.
Also, it offers a price trigger that closes your position at a set limit.
Additionally, it re-invests your yield to grant you a higher APY. Cool!
Furthermore, for the both sections, you'll find Farming Strategies that you can work with to minimize your risks.
c. Lend
This feature provides you with a list of lending pools where you can deposit your assets and earn interests (up to 148% APY)
d. Calculator
This is the Solana Yield Farming Calculator.
You can use it to know how much profit you'll make based on your deposit.
e. Vote
From the name, you can already tell what this feature is all about.
Here, users can submit proposals for changes to the protocol or vote for listed proposals.
f. Contributions
This is where you will see the tasks you've completed on the protocol and your rewards.
An example of a task is sharing a given Tweet. (LOL)
So, how do you get started on Francium?
Find out in the next section.
---
3. How To Use Francium
First, you'll need a Solana-based wallet e.g. Phantom. The ledger hardware wallet is also supported.
So, download the wallet (i.e. the browser extension).
Once your wallet is ready, fund it with SOL tokens or USDT.
Next, you go to Francium.io
Click on "Launch app" from the home page.
Next, you connect your wallet. Click on the button at the top right.
Then select your preferred wallet and log in.
Successfully logged in? Great! Go ahead and explore the app.
See a more detailed guide here.
Moreover, if you are a developer, you can check out the "Francium SDK" to see how to build on this protocol.
Moving on, let's see where Francium is headed.
Tag along!
---
4. What Does The Future Hold For Francium?
From where I stand, Francium has a bright future.
Providing farming strategies and strategy-building infrastructure makes this protocol stand out among others.
It helps users to make maximum profits while helping them to manage their risks at the same time.
Impressively, it intends to add more financial instruments in the future.
This will attract more users to Francium and boost its liquidity.
Already, it has a moderately large community and can boast of a TVL of more than $70 million. Cool!
Plus, this protocol is hosted on the Solana blockchain.
Therefore, it enjoys the fast and cheap transactions of the network.
And it has plans of launching a native token soon, which will facilitate transactions on the protocol and boost governance.
Additionally, Francium has been audited/verified by Certik and it is listed on Github.
This provides a level of trust in the community. Nice!
If you want to stay updated on Francium, follow these channels:
https://twitter.com/Francium_Defi
https://t.me/franciumprotocol
http://discord.gg/francium
https://medium.com/@Francium-Defi
[You may also like: Earn Up to $10,000 From Crypto Airdrops – Top 8 Projects To Invest In Now!]
---
Learn Crypto Trading!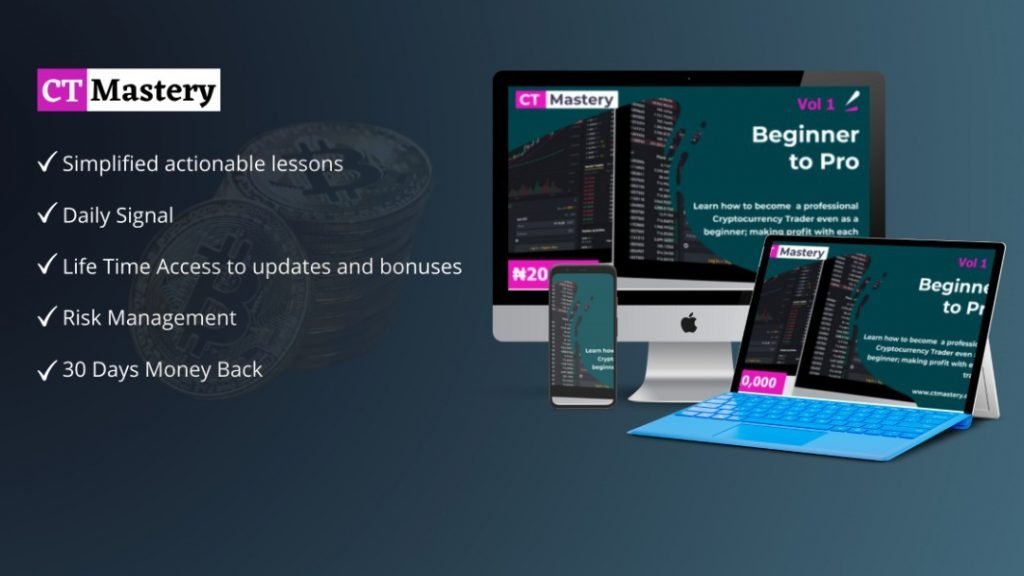 To help you trade crypto profitably and curb your risks, we curated the perfect course for you.
Go to www.ctmastery.com to enroll in our Cryptocurrency Trading course and thank me later.
You can also join our Telegram community at https://t.me/ctmastery.
---
5. Conclusion
This is where we'll draw the drapes in our discussion on Francium. I hope you enjoyed the read.
We saw the excellent features provided to grant users the best DeFi experience.
Now, I'd love to hear from you;
Will you farm on Francium?
Perhaps you are already farming on the protocol? What has been your experience?
Let me know your thoughts in the comments section right now.
Also, share this post with your friends, thank you.