In this post, you will learn about Fidelity Bank Token and how it works.
You will all agree with me when I say that the world has gone digital in the real sense of it as you can now transact your businesses from the comfort of your home.
Various firms keep coming up with ways of making life easier and better for their clients using especially, the internet.
Fidelity Bank is not left out in this and this time around, they brought about something good that will further ensure the safety of their customers' transactions online.
Permit me to present to you the innovative 'Fidelity Bank Token'!
Note: The token by Fidelity Bank should not be confused with Fidelity Token (FIDE) which is a cryptocurrency token issued on the Ethereum platform.
Cryptocurrency Tokens or Crypto Tokens are a kind of digital currency that reside on their own Blockchain. They can represent an asset or a utility.
Having cleared the air on this, let's go and learn more about this token.
---
Post Overview
In this post, I will be discussing this topic under the following subheadings:
Clicking on any of the subheadings takes you straight to where it is discussed.
Enjoy!
---
Brief History of Fidelity Bank Plc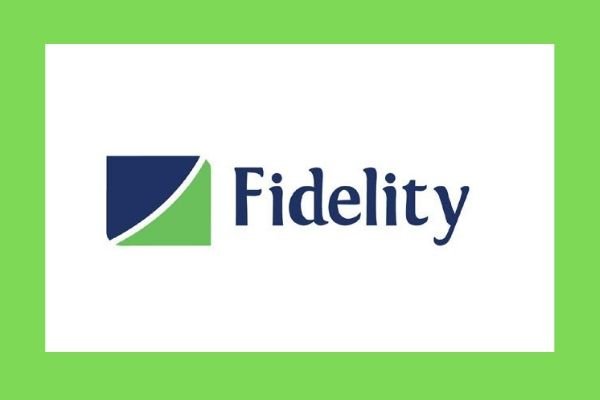 Fidelity Bank Plc was formed in 1988 and has a customer base of over 4million.
Quoted by the Nigeria Stock Exchange (NSE), they started as a Merchant Financial Organization.
They had their big break in 1999 when they were upgraded to a commercial bank and became a universal bank in February 2001.
They acquired Universal Banking License (UBL) and International Banking License (IBL) in 2001.
Fidelity Bank recorded a total asset of $6+ billion in 2013 and has continuously grown from one success level to another.
The current Fidelity Bank Plc is a result of the merger with the former FSB International Bank Plc and Manny Bank Plc in 2005.
It is recognized among the first 10 banks in Nigeria and has its branches in major cities in Nigeria.
Having learnt about the bank, let's get down to business now.
---
What is Fidelity Token App?
Have you ever done a transaction online where you are required to input your token or OTP( One Time Password) to complete your transaction?
Then, you will have to wait for the OTP to be sent to your mobile device via SMS. sometimes SMS fails and you don't receive it especially if you enable 'do not disturb' on your line. Also, SMS can be intercepted by hacker which puts you at risk of losing your money.
The alternative is the hardware token; here you have to enter the number displayed on the token to complete your transaction.
However, the hardware token is for added security so you might not want to carry it around for fear of losing it or getting it damaged.
Therefore, you will have to wait until you get back home before completing your transaction.
Well….. Fidelity Bank just solved that for its customers by coming up with the Fidelity Token App.
Fidelity Token App is a novel mobile application for Two Factor Authentication or 2FA that helps Fidelity Online users secure all their transactions online. You can liken to the Google Authenticator.
What is Two Factor Authentication?
Two Factor Authentication or 2FA is an extra layer of security that provides additional security for the user. It is a method used to confirm a user's identity with something they know (e.g. Password)and a second factor other than a username or password (e.g. a code).
You use the App to generate tokens for online transactions e.g. Airtime recharges, Inter or Intra bank transfers, bill payments, e.t.c.
This application is available on the App Store and available for all iOS devices.
This eliminates the need to carry around a hardware token or fear for the loss of it.
You can download the app from your App Store and activate by logging in using your Fidelity Online Banking details.
The app will then authenticate your mobile device and also request an answer to any of your secret questions.
You will pay the sum of N1, 500 + 5% VAT when activating your token for the first time. This is in line with the Central Banks' directive.
This is a one-off payment as subsequent re-activation or installation will be for free.
---
Benefits of Using Fidelity Token App
Easier ways of verifying transactions
With Fidelity Token App, all you need do is to confirm the details and then, input your OTP to complete your transactions. You can easily copy and paste the 8-digit token if you're using the Fidelity Online App.
Faster ways of performing transactions
You will not need to wait for the OTP to be sent or have access to your hardware token before you can carry out transactions since all you need is in your mobile device.
Fidelity Bank ensures this by the Two Factor Verification.
---
Conclusion
Fidelity Bank Token is easy to use and convenient. They also ensure the security of customers' online transactions.
However, you should apply caution when using the token to keep them from falling into the wrong hands.
So now that we've learnt about this token, I will like to hear from you.
Will you be going for the hard token?
Or would you prefer to download the App?
Do you think other banks should adopt this as well?
Or maybe you want to ask me a question about the App.
Either way…..
Let me know by leaving a message in the comment section right away.
Click on any of the social media buttons below to share.