Welcome to our Dexage review!
Dexage is a decentralized platform that serves to facilitate the exchange of legitimate digital currencies from one form to another (crypto to crypto) and into fiat (E.g Crypto to USD, Crypto to Eur, Crypto to NGN, etc.
The platform has a lending functionality that allows users to take loans without credit checks while providing their Crypto assets as collateral, and a decentralized social media functionality that creates a Crypto community where users interact with one another and seamlessly send and receive coins from any part of the world.
The Dexage platform essentially serves the following purposes:
Decentralised Crypto to Crypto Exchange
Decentralised Crypto to Fiat Exchange
Secured Lending Platform
Decentralised Social Network
The platform is user-centric and literally survives on the social connections between its users, as they dictate what should be done when it should be done and how it should be done.
Dexage has a built-in voting system that allows its users the opportunity to vote for the currencies they want to be listed on its exchange. This is to prevent shady coins from being deliberately listed and forced down their throats like is the case with Bitfinex and a host of other centralized exchanges.
---
Why Do We Use Cryptocurrencies In The First Place?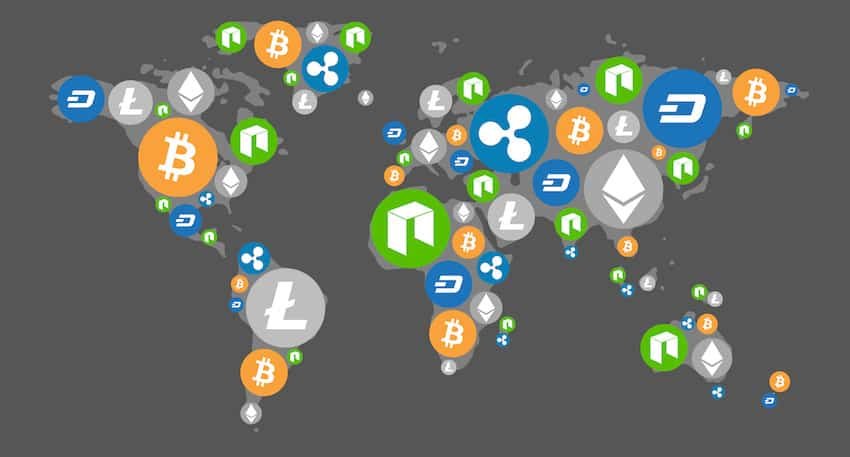 Cryptocurrencies are virtual currencies that have come to be accepted as a store of value. It all started with the release of Bitcoin's white paperback in 2008 and the subsequent introduction of Blockchain technology.
The idea was to create a currency that can be transacted-with without government or third-party interference. A currency that maintains its user's anonymity and is not subject to transnational exchange rates (a border-less currency).
The success recorded by Bitcoin ushered in waves of other Cryptocurrencies (altcoins), some with legitimate solutions to man's problems and others with clear intentions to take advantage of the Crypto bubble to rack in loads of cash.
The unprecedented increase in the number of Cryptocurrencies ushered in the era of crypto exchanges to give users the ability to diversify their crypto assets.
Sadly, the centralized nature of these exchanges makes them prone to corruption and vulnerable to both internal and external attacks as having been seen in recent time.
---
Centralization: Threat to Cryptocurrencies Existence (Major reason for the current bear market)
Cryptocurrencies were primarily created to be decentralized (no central authority). However, the idea of centralized exchanges has defeated the entire concept behind their existence.
Some argue that Cryptocurrencies are not decentralized at all, and are just pure scams being used by left-wing extremists/communists to grow their finances at the expense of gullible investors – they argue that such extremists own exchanges and can control the market to suit them.
They list scam coins and make them appear legit to attract investments –
They dip their hands into users wallets and cover up their criminal acts with false claims of hack attacks.
They make price data available to large investors, who then manipulate rates on the exchanges to maximise profits.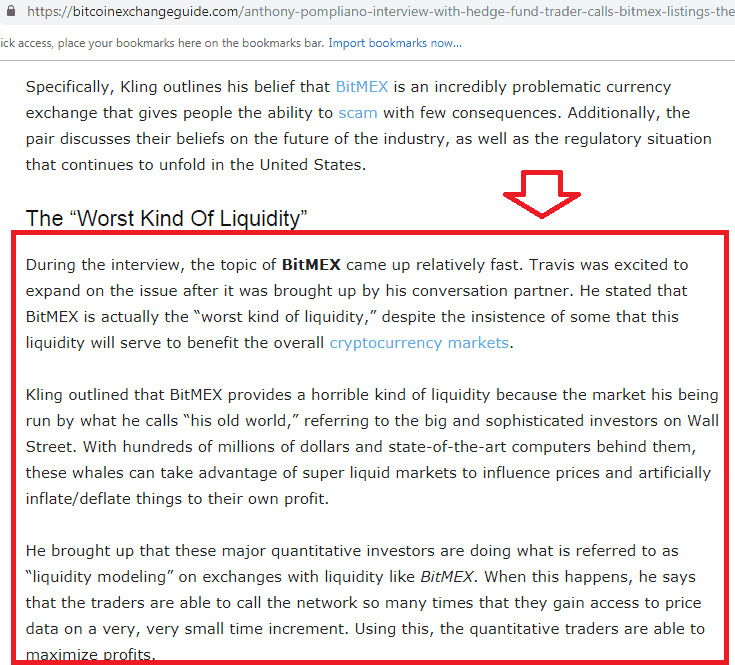 At the end, the losers are ordinary men like you and I who see a future for blockchain technology, and invest based on what we believe.
All these criminal acts have led millions into losing their hard earned monies, the exchange authorities seat back and steal from their loyal user base, while the fortunate scamper away with what they have left.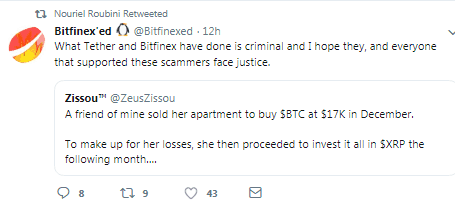 Furthermore, China accommodates over 75% of crypto mining facilities, but does not allow any exchanges.
Why allow mining activities in your country but not exchanges? That's like saying "hey, we have cheap electricity, use it and pay us. But our citizens are not allowed to invest in what you produce here"
The handwriting is clear, the Chinese government might be aware of the dangers posed by these centralized exchanges.
Heck, they are probably the largest beneficiaries to this thievery – the point is, cryptocurrencies are gradually losing their centralized nature and might soon disappear if nothing is done.
This is no time for self pity and finger pointing; this is a time to save what we believe in.
Cryptocurrencies are the future and Dexage is here to protect that future.
---
What is Dexage?
Dexage is a multi-purpose/multi-faceted platform that seeks to actualize the true intentions behind the creation of Cryptocurrencies by giving crypto users total control over their assets, and creating an enabling environment for true decentralised trading, socialization, instant funds transfer and remittance.
The whole concept is tailored towards regaining the confidence people once had on the growth and sustainability of Cryptocurrencies, creating a rallying point for all Crypto enthusiast around the world, putting Cryptocurrencies in the hands of many (encouraging widespread adoption through word of mouth), giving naysayers like Nouriel Roubini reasons to get involved and eliminating the introduction of scam coins (AKA shitcoins).
---
What Dexage Brings To The Table
Decentralised Crypto to Crypto Exchange
Here users can buy, sell and exchange their Cryptocurrencies through smart contracts, transactions are authorised by the users themselves.
Funds acquired from the exchange are stored in permission-less and completely autonomous individual wallets, that are inaccessible to any third party including the Dexage platform.
During a transaction, Dexage only plays the role of confirming available funds in each party's wallets, ascertaining the transaction's credibility and matching trade requests from its order books.
Decentralised Crypto to Fiat Exchange
Dexage allows users from all over the world the opportunity to convert their crypto assets to fiat money, a process that serves to maintain DXG's liquidity.
Furthermore, Crypto to Fiat transactions are done in a peer to peer model, where a user makes a trade request for a certain currency and is matched with another user.
As time goes on, more innovations will be added to meet user demands as the platform scales.
Lending Platform
There comes a time where we are tied between hodling our cryptocurrencies in anticipation of a possible price rise and spending cash on a pressing family emergency or business investment.
It can be a difficult choice to make. However, with Dexage's lending feature, you can spend your fiat money and keep your coins, one doesn't have to go for another.
All you have to do is, deposit a certain amount of coins and borrow a percentage of its value in cash for a specified period of time.
This way, you don't have to withdraw the fiat value of your holdings to solve that pressing problem but can take a fiat loan while giving up your holdings as collateral.
As soon as you settle your loan obligation, you get your coins back.
This feature is also of immense benefit to creditors and can be used as an income source by anyone who wishes to loan out their Cryptocurrencies.
We have had many people come to us for ways to make money through Cryptocurrencies.
A majority of them are scared of trading, and others can't stand the reality that they might have to hodl for months to see any reasonable profits.
Dexage lending feature is a sure fire way to make money from your coins.
All you have to do is:
Agree on an interest rate
Give out a loan for a specific period of time
Receive your money back with interest or the debtor's coins if he/she does not fulfil their loan obligations
Either way, you have nothing to lose – profits are guaranteed. Dexage ensures that.
Social Network For Socio-Economic Transactions
It is an undeniable fact that we all have had to toggle between our social apps and our financial apps or exchanges to complete transactions.
Well, that looks old fashioned with Dexage onboard.
60+% of the entire world population uses social media today.
Our perceptions are influenced by what we see online on a daily basis and a single damning article or tweet on our favourite movie star can easily affect our allegiance to them.
We all witness what happened when Google and Facebook put a ban on Crypto-related articles and ads – such is the power of social media.
I guess many are still not aware of the dangers posed by exchanges such as Bitfinex – reason being that they haven't heard the news. Information is key and lack of it can prove lethal.
Dexage is building an all-encompassing platform for everything Cryptocurrency – where everyone will be kept abreast with the latest news, members can communicate with one another in real time, businesses can instantly communicate with suppliers and partners, and funds can be transferred instantly while chatting – thanks to Dexage proposed chat Dapp.
---
Dexage Review Conclusion
Dexage mission and objectives are revolutionary and capable of changing the current status quo experienced across the cryptocurrency eco-system. Their white paper can be accessed on dexage' official website
The Dexage community is growing rapidly and already has over 21,000 passionate members, in its airdrop's 4th day, that figure is expected to quadruple within the coming weeks as more people are made aware of the platform and its growth potentials
The team behind Dexage have put things in motion and are currently looking to generate funds through the Crowdsale of its tokens (DXG), the crowdsale is slated to commence on the 30th of November 2018 and will enable the team to fulfil their promises and actualize their roadmap, one milestone at a time.
You too can partake in Dexage's success story.
Don't Be Left Out, Join The Fight!!… The next run is upon us, be ready for it.
Connect With Dexage
Website — https://www.dexage.io
Youtube – https://youtu.be/CBlpf8j8dI0
Telegram – https://t.me/dexage
Twitter – https://twitter.com/dexagetech
Facebook – https://facebook.com/dexagetech
What do you think of this Dexage Review?
Leave your opinions in the comment section below and don't forget to share.
Thank You.
---