Hello everyone!
Welcome to another episode of crypto weekly, where you get updated on the major events shaking the cryptoverse over the past few days.
In today's episode of crypto stories and happenings, we bring you the following:
Elon Musk, Tesla, SpaceX Sued for $258 Billion Dogecoin "Pyramid Scheme".
Convicted Felon Anna Sorokin is Launching an NFT Collection.
The Nigerian Stock Exchange Intends to use Blockchain for Settlements by 2023.
Let's jump right in,
---
1. Elon Musk, Tesla, SpaceX Sued for $258 Billion Dogecoin "Pyramid Scheme"
Elon Musk's promotion of Dogecoin appears to be backfiring, as the billionaire and his companies are being sued for $258 billion for engaging in a "crypto pyramid scheme" via the meme coin.
According to the New York Post, plaintiff Keith Johnson filed the federal lawsuit in Lower Manhattan, mentioning Elon Musk, his car company, and space exploration firm in the lawsuit's papers.
The plaintiff is seeking $86 billion in damages from the CEO, as well as $172 billion in losses from Dogecoin trades since 2019.
In addition, he intends to represent those who lost money trading the meme-coin as a result of Musk's promotion of it, as well as demand that Musk stop doing so.
2. The Nigerian Stock Exchange Intends to use Blockchain for Settlements by 2023
Nigerian Exchange Limited, the country's largest stock exchange, intends to launch a blockchain-enabled trading platform by 2023, with the goal of increasing trade by facilitating trade settlements and attracting young crypto-savvy Nigerians to stocks.
The announcement follows the Nigerian Securities and Exchange Commission's adoption of regulations to govern digital asset trading in the country, as well as growing interest among businesses and policymakers across the continent, including in Kenya and South Africa.
Furthermore, the move follows MTN Group's first electronic share offering in the country, which was oversubscribed 1.2 times, with the majority of investors being under the age of 40.
The company will collaborate with a tech firm and expects to receive approval from Nigerian regulators next year in order to proceed.
South Africa, on the other hand, is in ongoing discussions with key players in the fintech industry in order to integrate the technology into its financial markets.
3. Coinbase to Fire 1,100 Employees
Earlier this week, Coinbase, the largest cryptocurrency exchange in the United States, announced plans to lay off up to 1,100 employees as part of a major restructuring.
The cryptocurrency behemoth has joined BlockFi, Gemini, and other companies in laying off workers.
It has approximately 5,000 full-time employees and will now reduce its workforce by approximately 18%.
In general, the cryptocurrency industry is currently in a brutal bear market.
However, Ripple recently announced that it would defy the trend by hiring more employees due to sufficient cash reserves.
4. Convicted Felon Anna Sorokin is Launching an NFT Collection.
Anna Sorokin, a convicted scammer and pseudo-German heiress, is about to launch her NFT collection.
The "Anna Card" has gone live following a 2,000 item NFT mint, and can now be purchased for 0.1 ETH at the time of publication.
While still in federal custody, Sorokin told NBC News on Thursday that she is making NFTs for her biggest fans.
"We're working on a 'Reinventing Anna' NFT project," she explained.
Anna Sorokin, a.k.a. Anna Delvey the socialite, is currently detained by ICE as she fights deportation.
Sorokin has been working on her NFT scheme while imprisoned.
She believes that, despite her track record as a scammer, people should see her differently because she changed so much in her twenties.
She also stated that in the future, she intends to follow the rules and focus on creating "something legal".
5. Binance Partners With Spylt to Offer Users Ride-hailing Services on its Platform
Binance, the world's largest cryptocurrency exchange, has joined forces with Splyt, a "super app enabler," to add payment options to the Binance app.
According to a Splyt spokesperson, "When live, the integration will allow Binance users to pay not only for ride-hailing services, but also for bike-sharing, scooters, airport transfers, public transportation, and even food delivery."
Binance CEO CZ assisted in breaking the news on Twitter:
6. UK Government Pushes the Nation to Be a Global Crypto Hub, Says Digital Minister
Chris Philp, the United Kingdom's digital minister, has revealed that the Johnson administration intends to turn the country into a "global crypto hub," while maintaining a cautious stance toward potential crimes in the digital asset space.
During a radio interview with Bloomberg on Wednesday, the minister stated that the government intends to push the country and London to become crypto hubs.
This comes after the UK Treasury barred such a strategy in April, after the crypto industry clashed with the country's regulators, who imposed broad oversight on the sector.
The industry was relieved by the minister's latest response.
However, he insisted on working with regulatory bodies such as the Financial Conduct Authority (FCA) and the Bank of England to ensure that "balance is struck in the right way."
Chris also emphasized the importance of having a set of frameworks in place to combat crimes such as money laundering and the use of cryptocurrency to avoid sanctions.
"We must do so in a way that protects the public and, in particular, pays attention to issues such as money laundering and ensuring that crypto is not used to circumvent things like sanctions."
In addition, Prime Minister Boris Johnson is expected to introduce legislation that will allow law enforcement agents to seize and recover such assets "more quickly and easily" if they are used in criminal activities in order to combat crimes and scams in the crypto space.
7. Yahoo launching Metaverse events for Hong Kong residents under restrictions
Yahoo has announced a series of Metaverse and NFT-related activities in Hong Kong, just one day after Meta Platforms detailed its own metaverse plans for the region.
It announced that it will host a series of virtual events and concerts in the Decentraland metaverse for Hong Kong residents.
According to Lorraine Cheung, the head of audience at Yahoo Hong Kong, the company sees the Metaverse as an appealing alternative for Hong Kong residents looking to engage in social activities while pandemic restrictions are in effect.
"We hope to use the Metaverse to connect people across time and space," she said.
Yahoo will also launch The Abyss of Kwun Tong, a non-fungible token (NFT) exhibition in which local artists will virtually recreate the historic neighborhood of Kwun Tong, which has been heavily impacted by redevelopment.
---
Heads up!
If you want to learn how to trade cryptocurrencies profitably, then enrol in our Crypto Trading Mastery Course by going to www.ctmastery.com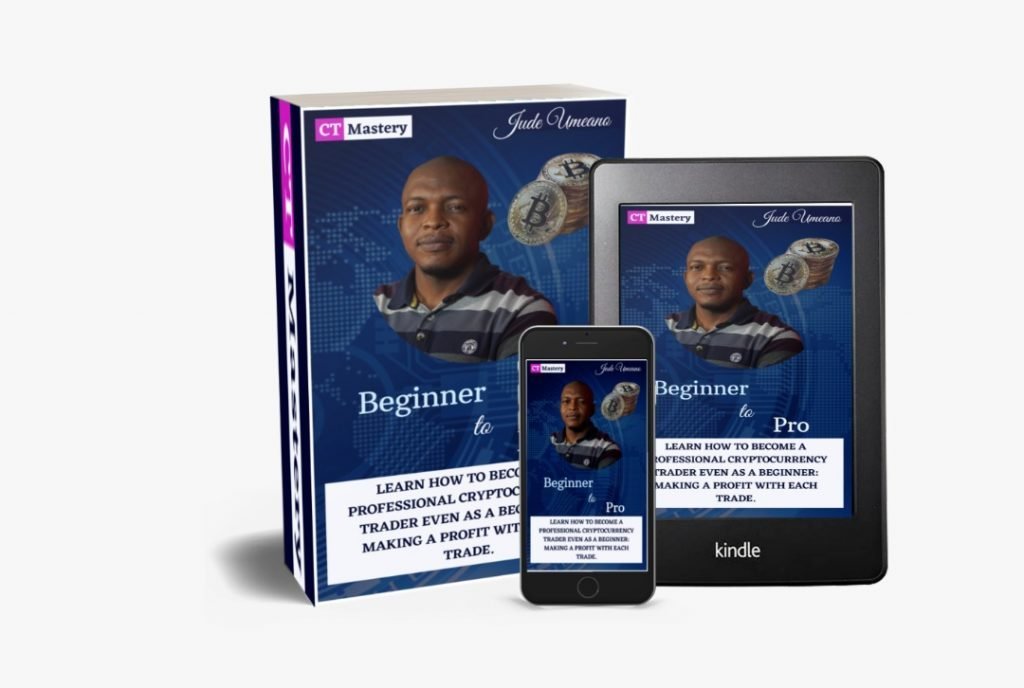 You can also join us on Telegram to get more details
---
Conclusion
As the bear market races on with uncertainty over the future of cryptocurrency,
BTC continues to hover just above the $20k price, will it break it?
HODL On to find out.