Hello Everyone!
Welcome back to another week's episode of Crypto Weekly, where you get updated on the major news events shaking the crypto-verse over the past few days.
In today's episode of crypto stories and happenings, we have the following;
Coinbase Launches NFT Marketplace
MetaMask Warns Apple Users of iCloud Phishing Attacks
Binance Recovers $5.8M Linked to Axie Infinity Hack
Let's jump right in;
---
1. Coinbase NFT Marketplace Launched In Beta
Cryptocurrency exchange Coinbase has last week officially launched the beta form of its NFT marketplace, called Coinbase NFT.
We had written about the announcement for the NFT marketplace back in October 2021.
Currently, all users can check out the Ethereum-based NFT collections listed on the newly launched marketplace. However, only a handful of beta testers have full access to the platform.
These testers will be able to create profiles, showcase their creations, follow other accounts, and even communicate using comments. The company has also opened up registrations to a waitlist for users who wish to gain early access to the main launch.
The user interface of Coinbase NFT has quickly been dubbed by many as a "web3 Instagram." The platform looks like a crossover between NFT marketplace OpenSea and social media platform Instagram.
2. MetaMask Warns Apple Users of iCloud Phishing Attacks
Ethereum non-custodial wallet – MetaMask – has warned Apple users to beware of iCloud phishing attacks as consumers risk losing their funds if their password "isn't strong enough."
Several weeks ago we reported that MetaMask expanded into the Apple ecosystem by enabling users to buy digital assets directly with Apple Pay.
MetaMask users were allowed to purchase cryptocurrencies with debit or credit cards, removing the necessity to send ETH to the app in advance.
In a recent tweet, though, the cryptocurrency wallet warned Apple users to be careful as they can become victims of phishing attacks. MetaMask advised them to create a strong password as otherwise risk losing their funds.
3. Porsche Now Accepts Crypto Payments For Its Cars
US-based Bitcoin payment service provider BitPay has announced that Porsche Towson, a Porsche dealer serving the Baltimore area in the US, has started accepting payments for their cars using cryptocurrencies.
BitPay also announced that the Shiba Inu community could spend their Shiba Inu coins through their BitPay debit card at Walmart and various other physical stores.
The company which was founded by Tony Gallippi and Stephen Pair in 2011 to make businesses payments easier with Bitcoin, has over 10,000 merchants that use its services for crypto transactions.
The company also claims to be "the largest bitcoin payment processor in the world, serving businesses on 6 continents."
4. Binance Recovers $5.8M Linked to Axie Infinity Hack
Crypto exchange Binance has recovered $5.8 million worth of stolen funds originating from last month's unprecedented Axie Infinity exploit.
The funds were distributed over some 86 accounts, Binance founder Changpeng Zhao said in a tweet on Friday.
"The DPRK hacking group started to move their Axie Infinity stolen funds today. Part of it made to Binance, spread across over 86 accounts. $5.8M has been recovered," he said.
The $625 million exploit, one of the largest in the crypto industry, was tied by U.S. security officials to North Korea's "Lazarus" hacker group, as reported.
5. Saudi Arabia Exploring Possibility of Implementing Blockchain in Government
The Kingdom of Saudi Arabia is looking into the possibility of implementing blockchain technology across its government as well as allowing the use of cryptocurrencies.
However, an official said the kingdom can only successfully build blockchain-based solutions if it hires people that are proficient in this technology.
Saudi Arabia is considering putting into action the use of cryptocurrencies in the kingdom as well as the adoption of blockchain, a report quoting a government official has said.
In addition, the report says the kingdom has also been discussing Web3 technologies and how these can be utilized.
6. Seized Bitcoin to Clear Ross Ulbricht's $183M Debt
A court filing has shown that bitcoin seized in 2020 will be used to repay the Silk Road founder Ross Ulbricht's debt to the U.S. government.
The Silk Road creator will see his $183 million debt wiped out following the seizure of $3 billion in bitcoin connected to an unnamed Silk Road hacker, according to a court filing.
In 2015, Ulbricht was sentenced to life in prison without parole. He was also ordered to pay $183 million in restitution, a figure calculated from the total illegal sales on Silk Road using an exchange rate at the time of each transaction.
In 2020, the U.S. Justice Department seized 69,370 bitcoins from a hacker who moved it to a private wallet in April 2013.
A deal was made with Ulbricht in February 2021 that forfeits any claim he may have had to the stolen bitcoin in exchange for the restitution to be repaid once the bitcoin is sold.
---
Heads up!
If you want to learn how to trade cryptocurrencies profitably, then enroll in our Crypto Trading Mastery Course by going to www.ctmastery.com.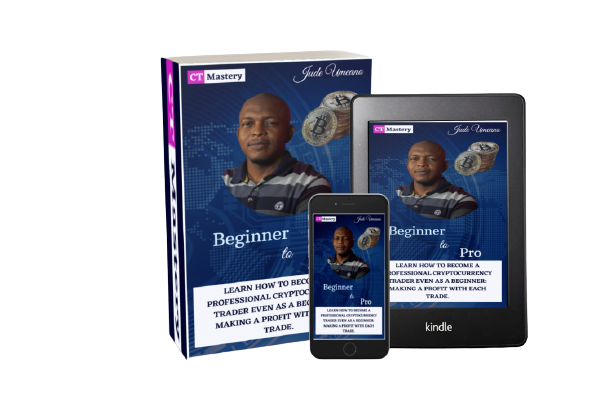 You can also join us on Telegram to get more details
---
Conclusion
Bitcoin seems to be still in an accumulation phase, and this has limited most altcoins from doing better in the market.
Q2 2022 seems to have kicked off where Q1 was for most of the time. We're still bullish over though.
HODL On!