Conflux (CFX) has captured the attention of the crypto community since the news of Hong Kong's lifting of the retail crypto ban surfaced.
Well, that's because Conflux is believed to be the first Chinese-backed public blockchain.
Developed by a team of visionary researchers and industry experts, Conflux Blockchain embodies the promise of efficiency, scalability, and decentralisation.
In this article, I intend to provide an in-depth exploration of the Conflux blockchain, and its potential.
---
What Is Conflux?
Conflux positions itself as China's first regulatory-compliant public blockchain.
Established by Fan Long in 2018, it is a layer 1 blockchain that has garnered significant attention lately.
Fan Long is an accomplished researcher and academic in the field of computer science. He has worked on several projects related to scalability and consensus algorithms in blockchain technology.
Conflux allows developers to build smart contracts and decentralised blockchain applications (DApps).
At its core, it addresses some of the key challenges faced by major layer 1 blockchain networks, such as scalability and high gas fee.
Conflux employs a novel consensus algorithm known as Tree-Graph, which combines the best features of both Proof of Work (PoW) and Proof of Stake (PoS) systems.
This innovative algorithm achieves consensus on transactions swiftly, allowing for high throughput and near-instant finality.
"Finality is used to measure the amount of time one has to wait for a reasonable guarantee that crypto transactions executed on the blockchain will not be reversed or changed"

https://academy.binance.com/en/glossary/finality
Interestingly, Conflux can process thousands of transactions per second, making it one of the fastest blockchain platforms available.
The Conflux network is powered by its native token. Continue reading.
---
The CFX Coin: Use Cases And Tokenomics
CFX is the native and utility token of the Conflux blockchain.
It plays a crucial role in powering the Conflux network and serves multiple functions within the ecosystem.
Use Cases
Gas fee: Users must hold and spend CFX to execute smart contracts and transfer assets on the Conflux blockchain.
Staking: CFX holders can participate in staking in return for additional CFX as rewards.
Governance: CFX holders hold voting rights to vote on proposals that influence the development and direction of the Conflux network.
Run DApps: Developers can lock CFX on the network to purchase space for running smart contracts.
Mining Rewards: Transaction fees, block rewards, and interest from developer's locked tokens (more about this later) are used to incentivize miners on the Conflux network in the form of CFX.
Tokenomics
Initially, 5,000,000,000 (5 billion) CFX were minted at Genensis and allocated as follows:
Private Investors: 600 million CFX, sold for $0.1 per token
Foundation Holdings: 200 million CFX
Team: 1. 8 billion CFX
Community Fund: 400 million CFX
Ecosystem Fund: 400 million tokens
Private investor tokens were set to be gradually unlocked monthly over two years, while the remaining allocations were set to be fully unlocked within four years.
However, it is worth noting that the total supply of CFX tokens isn't capped at a predetermined amount.
Over time, additional tokens are minted as block rewards for miners and validators who secure the network.
---
Top 3 Exchanges To Buy And Sell CFX Token
These exchanges offer the best liquidity and pairs for CFX token trading:
1. OKX
According to CoinMarketCap, OKX ranks as the 7th largest exchange globally in terms of market capitalization.
With a user-friendly interface, OKX stands out as one of the exchanges offering an exceptional user experience
Furthermore, it supports a vast array of over 400 coins and boasts an impressive selection of more than 500 trading pairs.
2. Gate.io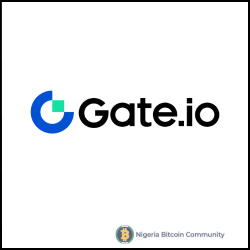 One of the most popular exchanges for crypto degens is Gate.io.
The exchange is regarded as one of the OG exchanges, having been founded in 2013.
Gate.io supports over 1400 cryptocurrencies with over 2500 trading pairs, making it the perfect place for anyone looking to trade crypto.
3. Binance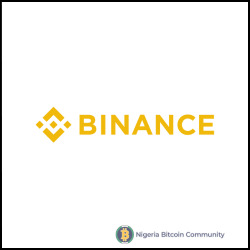 Binance boasts the dominant position in the crypto exchange industry, holding the largest market share.
Binance has established itself as a trusted exchange for users to trade over 350 coins across thousands of trading pairs.
The exchanges cater to a staggering user base of 90 million users worldwide, apart from China, the US, and Ontario.
Continue below!
---
Analysing The Upside Of CFX Token: Is it Worth Considering?
CFX reached its ATH of $1.7 in March 2021; however, it has been struggling to reattain that pinnacle ever since the onset of the 2021 bear market.
At the time of writing (June 2023), it is trading at approximately $0.3, a more than 80% loss from its ATH.
Well, there are a few reasons why CFX is worth considering:
First is the recent bullish market sentiment around it.
With the withdrawal of Hong Kong's crypto trading ban on retail investors, several cryptocurrency experts hold an optimistic outlook on the potential of CFX.
They speculate that this move will spike interest and price appreciation for CFX, given its status as the sole Chinese-backed crypto.
Another significant factor that can foster potential long-term viability for CFX is the Conflux economic system, which offers capitulating incentives for users to hold the token.
By locking tokens on the network, holders enjoy block rewards and voting rights, which are awarded according to the locking period.
In addition, a developer who wants to build on Conflux must rent a space on the network by locking a specific amount of tokens.
Furthermore, miners are incentivized through three sources: transaction fees, block rewards, and interest from developers renting fees.
This likely encourages the adoption of the token by miners, who also lock their coins on the network to confirm transactions.
As you know, as more people hold a coin, its value increases.
However, there are certain factors that I perceive will hinder CFX.
Let's start with the current DApps on the network.
At the time of writing, Conflux has 7 native DApps, excluding artificially ported DApps (Defillama).
Interestingly, those DApps have locked in a substantial total value of $30.48 million in TVL and Swappi (Conflux Dex) commands around 84%of the total value.
Nevertheless, this data reveals that the Conflux ecosystem is still in its nascent stage and suggests that more DApps with increased activity will likely impact the coin's value on the upside.
Additionally, the token allocation indicates that the majority of tokens are held by the team, which may not be ideal for a crypto token.
However, given that the team consists of young experts, there is a higher likelihood that they will effectively handle this situation.
---
Conclusion
Conflux is an emerging blockchain technology with strong support from China.
It is still in the early stages of development.
However, the recent developments in Hong Kong position it as one of the most promising blockchains to gain significant traction in the future.
Despite the CFX token not performing exceptionally well since its all-time high (ATH), its price stands to benefit from future mass adoption and increased activities on the Conflux network.
What do you think about Conflux and its CFX token? Put your thoughts in the comment section below.
Do well to share this article if you enjoyed it by clicking the "SM" buttons below.